Hi there, fashion ladies! In today's article, I want you to have a look through my favorite street style looks that feature beautiful dresses styled with over-the-knee boots. You are gonna be wowed and impressed by these stunning ideas.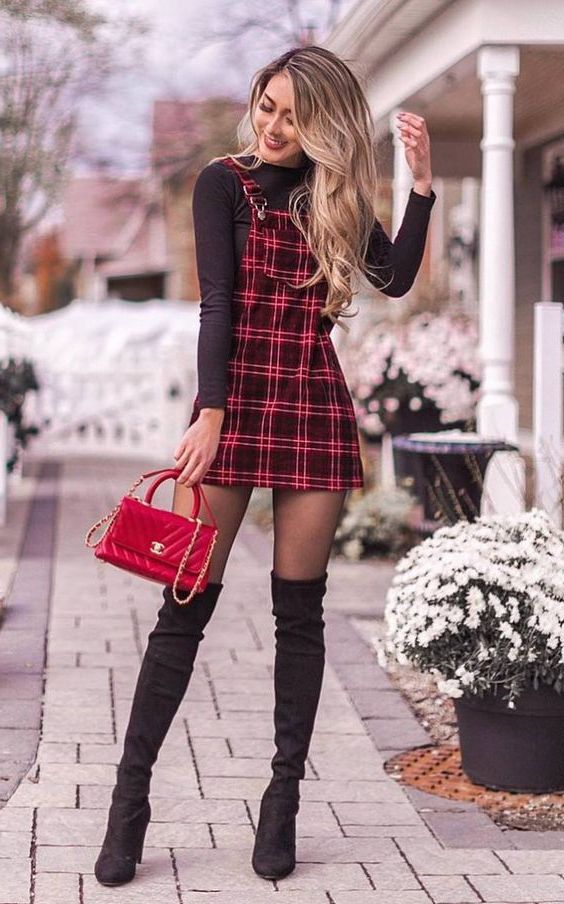 A super idea for Fall months. We see a plaid print overall dress worn over black long sleeve top completed with suede OTK boots in black.
Believe me, this combo is a perfect way to underline your uniqueness and individuality. Personally, I think this dress + over-the-knee boots combo will make you look trendy, stylish and feminine. Those of you who want to know more, just scroll down to find out more.
Continue reading How To Wear Dress And Over The Knee Boots: My Favorite Street Looks