The following compilation comes with trendy outfit combinations featuring ripped jeans. There are many different styles of jeans to choose from. I decided to speak about my favorite ripped denim bottoms.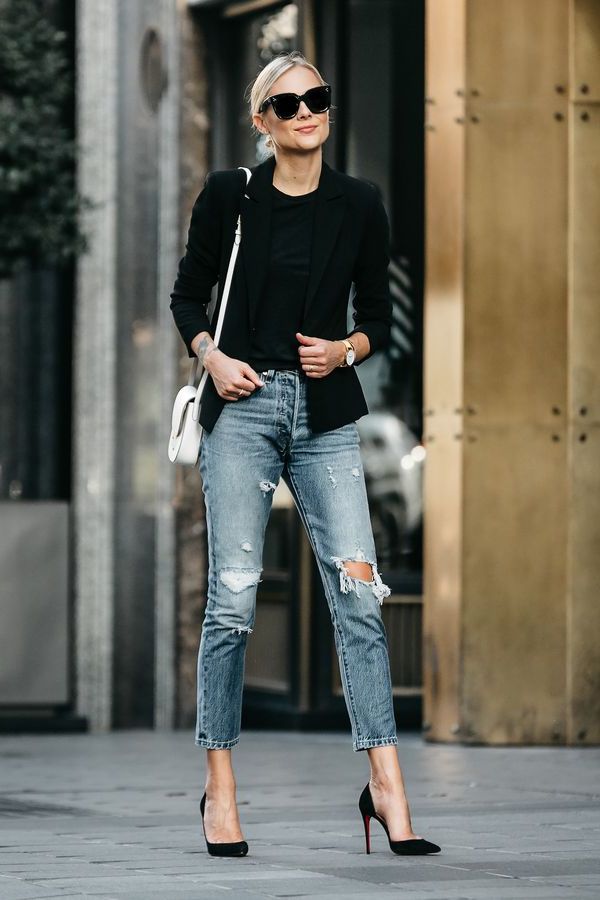 Buy Similar Here
An ideal look for Spring days. We see a pair of ripped slim jeans teamed with a black tee, black blazer, and heeled black pumps.
Easy Outfit Ideas With Ripped Jeans For Women
Sure, they are meant for casual days, but I recommend you to look through this street style collection and see how ladies and models combine these denim pieces with their everyday favorites.
With Pinstripe Navy Blazer
A pinstripe navy blazer is draped over velour slip tank top in black tucked in knee-ripped wash blue slim jeans. Complete this look by adding tortoise sunglasses and silver metallic heels: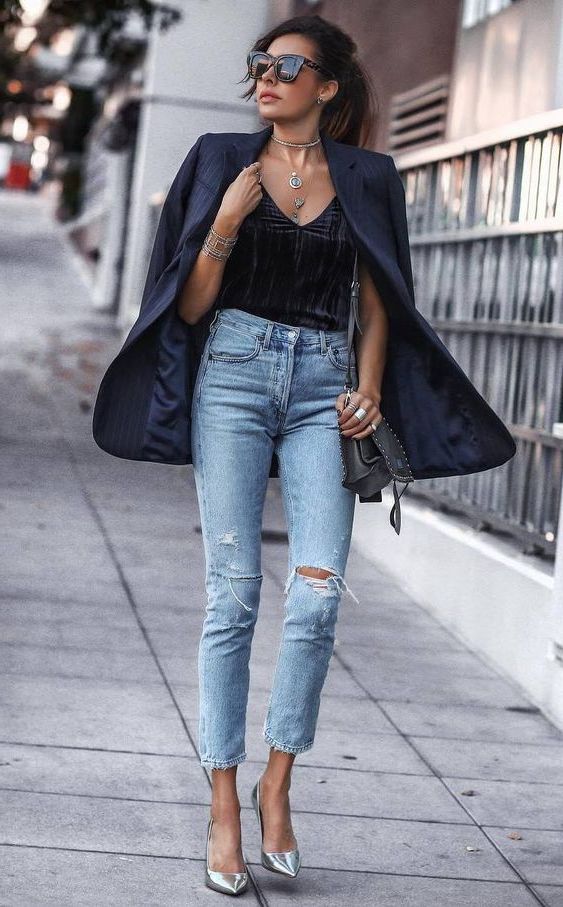 Buy Similar Here
Believe me, you gonna see so many stunning ideas and tricks on how to wear them in your everyday life. Read on to find out more.
With Khaki Green Sweater
Keep it cool and casual by teaming a khaki green sweater with ripped cuffed jeans and nude heels: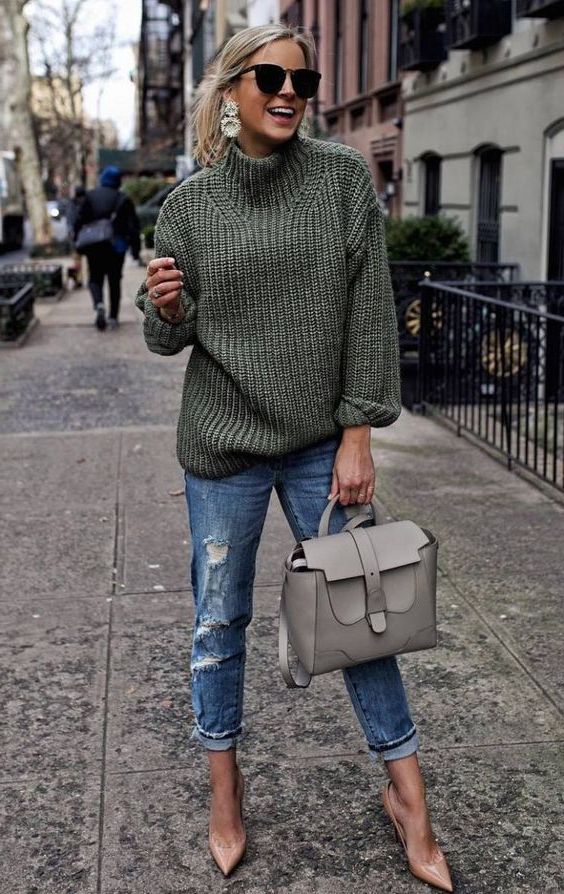 Buy Similar Here
As I have already noticed, this piece of clothing can be used during your casual days. But this doesn't mean you can not wear these distressed jeans with polished garments.
With Beige Top
A pair of ripped jeans ideally suits a beige top teamed with grey sneakers and rounded sunglasses: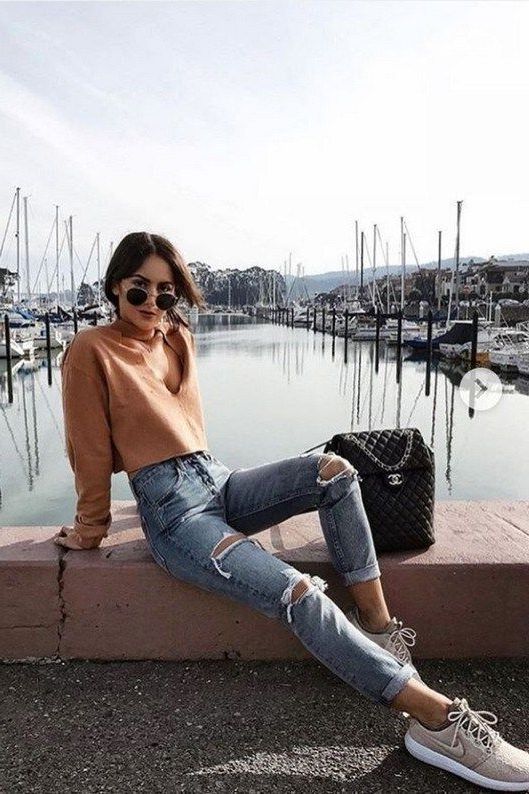 Buy Similar Here
You should definitely try these denim bottoms with your favorite blazers, shirts, and blouses.
With Oversized Grey Sweatshirt
An oversized grey sweatshirt looks sassy with knee-ripped jeans, hoop earrings, flat brow sunglasses, and black leather combat boots, in love with that black leather backpack: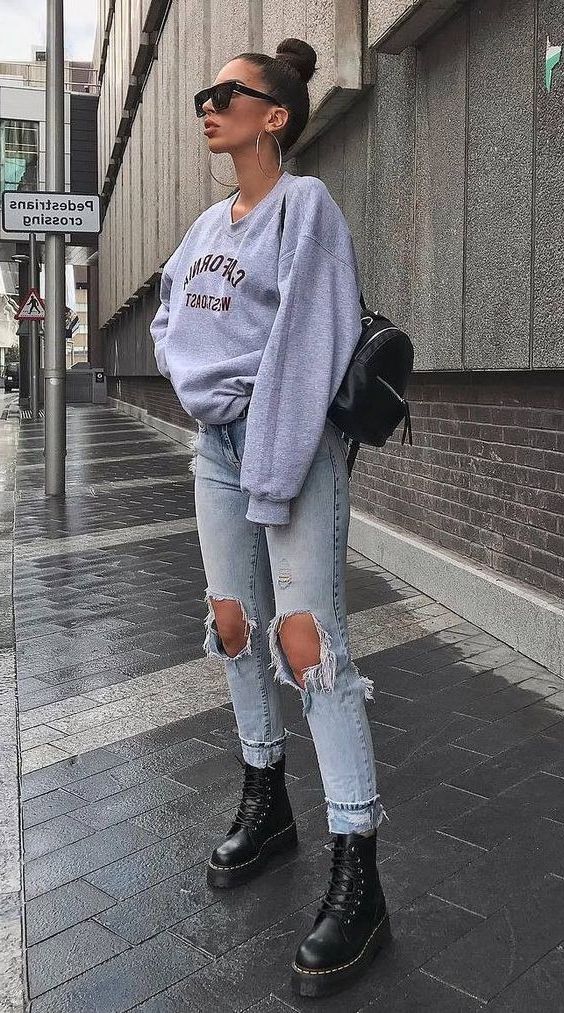 Buy Similar Here
Another cool outfit idea with an oversized grey sweatshirt: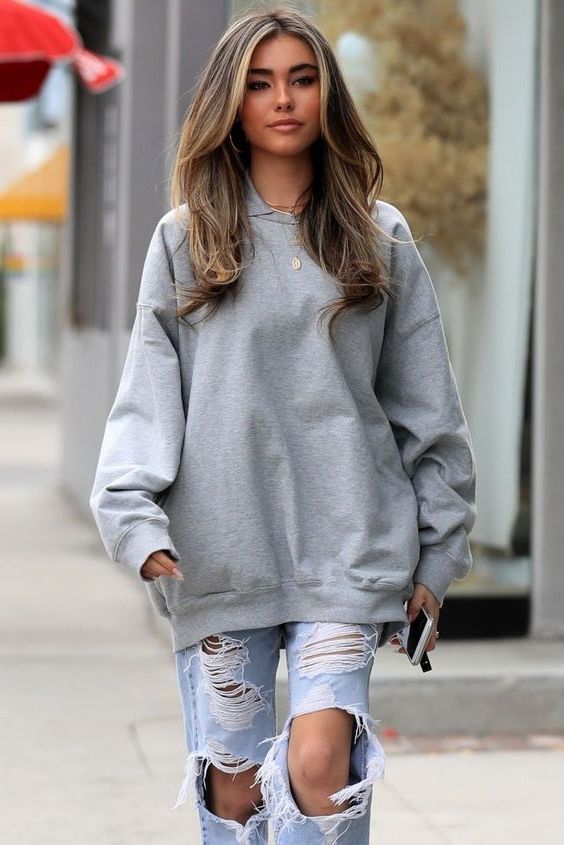 Buy Similar Here
In this post, we are going to see trendy outfit combinations completed with distressed jeans. There are plenty of ways on how to make them look trendy, elegant and chic on you.
With Black Leather Jacket
Underline your sophistication by teaming mirrored rounded sunglasses with black leather jacket, lace black top, ripped jeans and strappy heeled sandals. I do recommend to check out my post on ways how to wear sandals with denim, I am sure you can find there lots of cool ideas, especially ideas on how to team ripped jeans with sandals: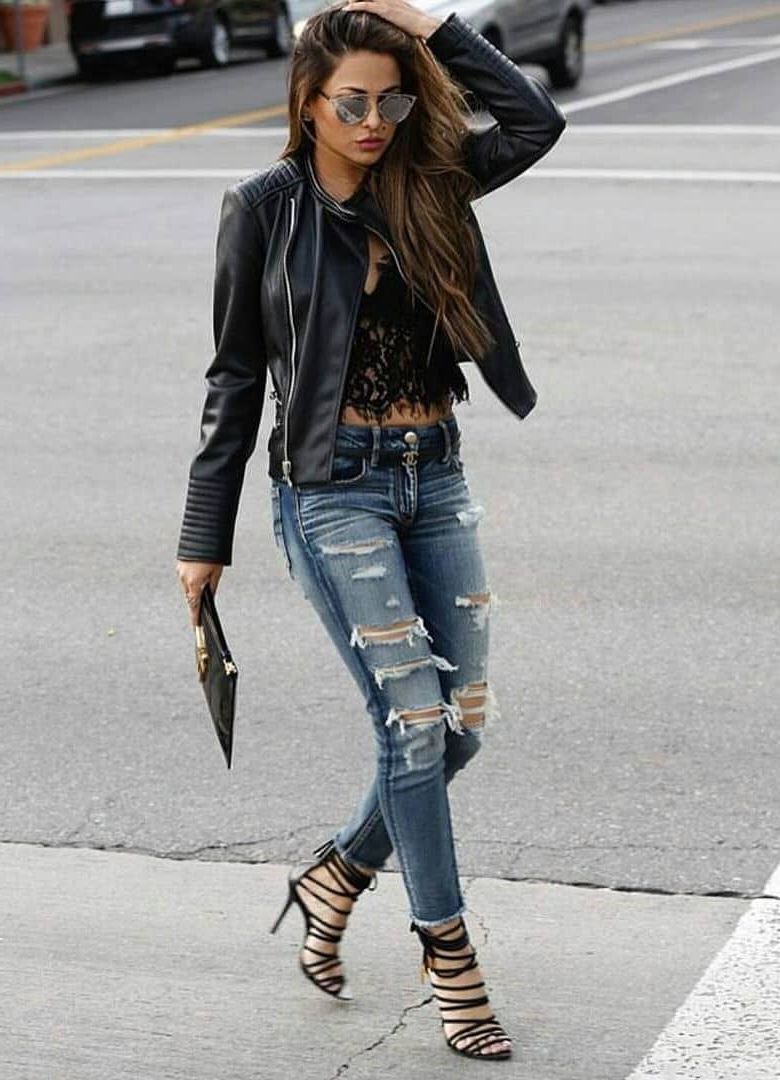 Buy Similar Here
This street style collection includes stylish ripped skinnies, boyfriends, regular styles, as well as mom jeans and shortened versions.
With Black Crop Top
A black crop top with long sleeves looks incredibly chic with extremely ripped jeans, tartan shirt, and white sneakers. In love with these rounded shades: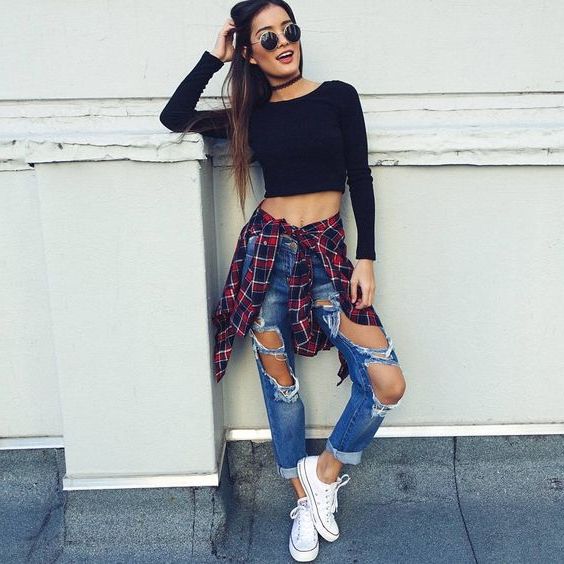 Buy Similar Here
Keep on scrolling to see best ways how to wear them with your favorite tops and jackets. Don't forget to let me know your thoughts about these beautiful denim bottoms.
With Teddy Bear Jacket
Make a wow statement by adding a teddy bear jacket and combat boots: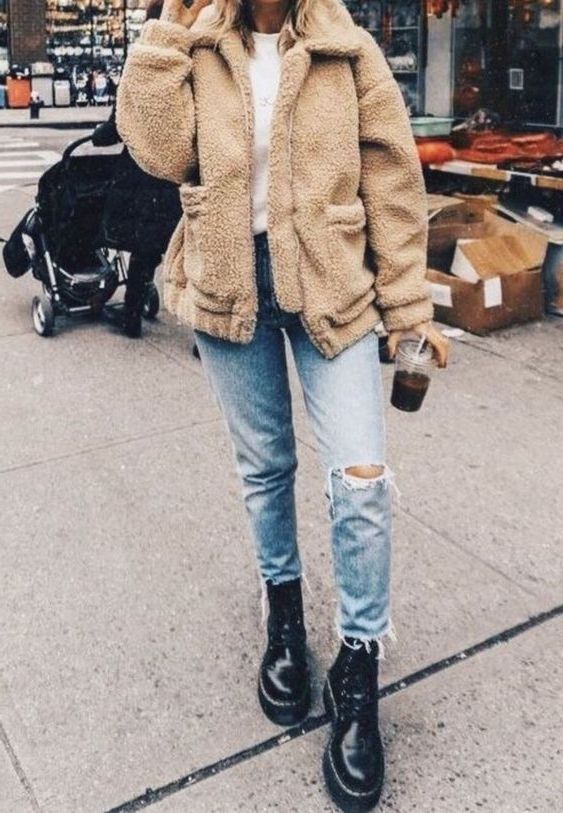 Buy Similar Here
With A White Biker Jacket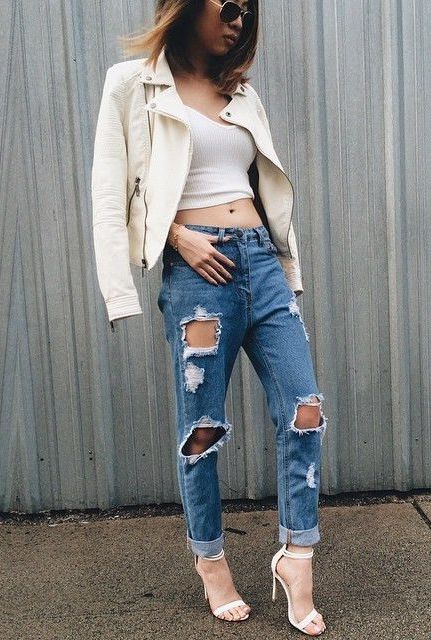 Buy Similar Here
With Pink Sweater
Keep an eye on this pink sweater styled with white ripped skinny jeans and snakeskin print flat pumps: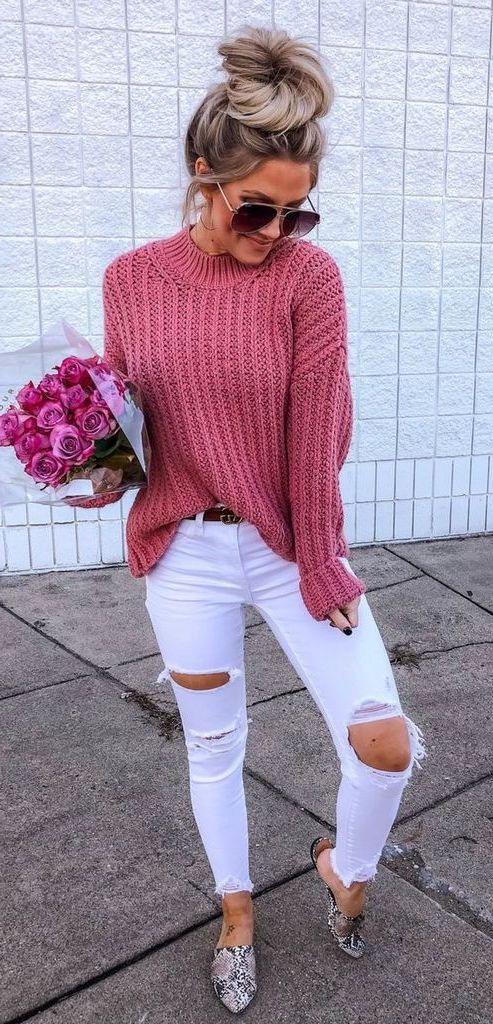 Buy Similar Here
With Cropped Hoodie
I do love this style. A camouflage print jacket is teamed with a cropped hoodie in green, net tights and ripped jeans: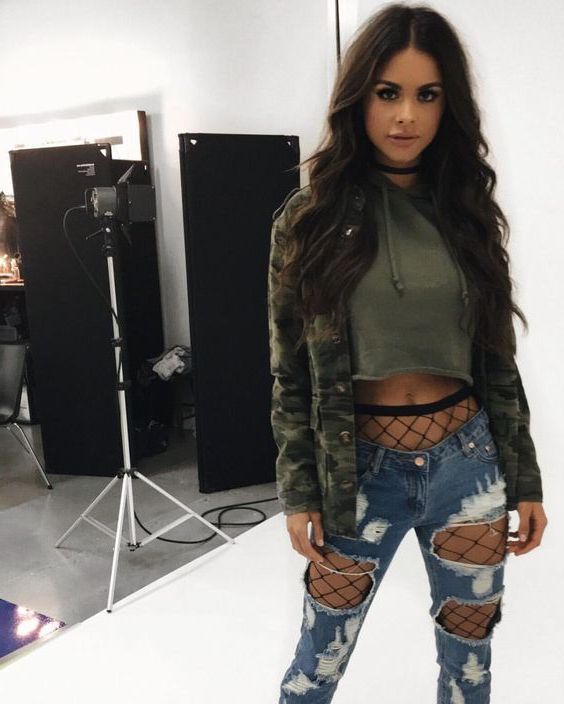 Buy Similar Here
With A Striped Tee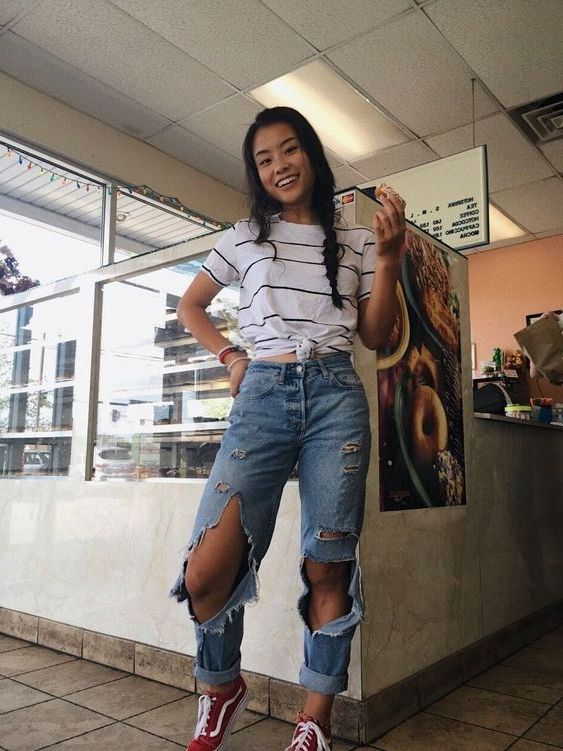 Buy Similar Here
With Vans
An edgy style is back! Go for a black leather jacket and style it with a white tee, knee ripped jeans and black high-top trainers: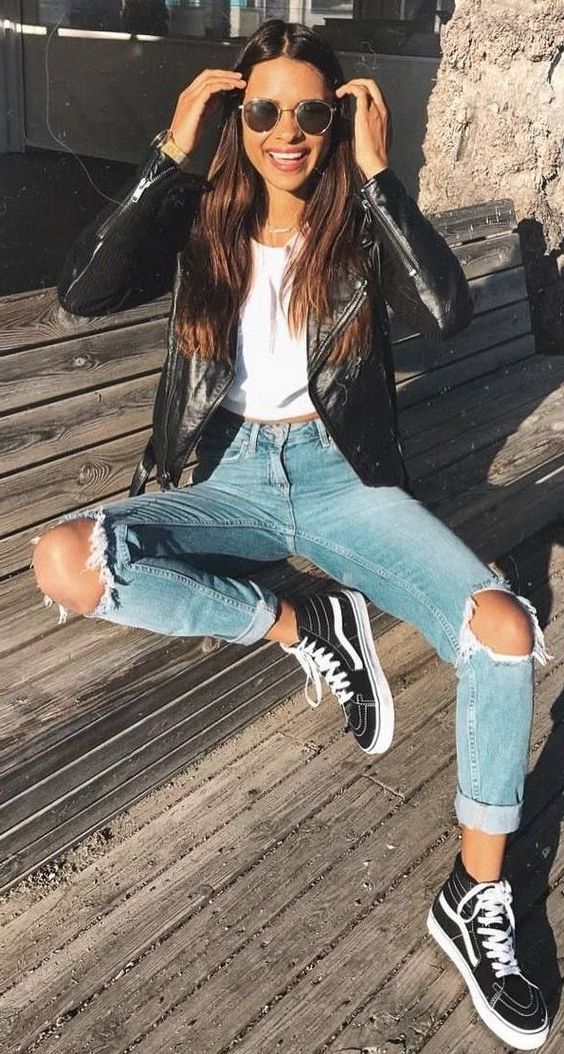 Buy Similar Here
With Mesh Black Top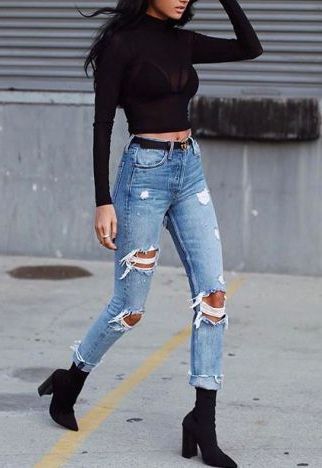 Buy Similar Here
With A Loose Fit Cardigan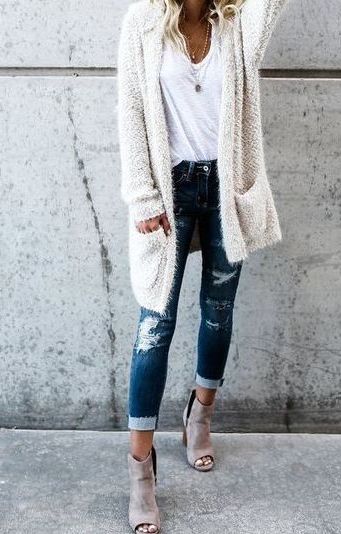 Buy Similar Here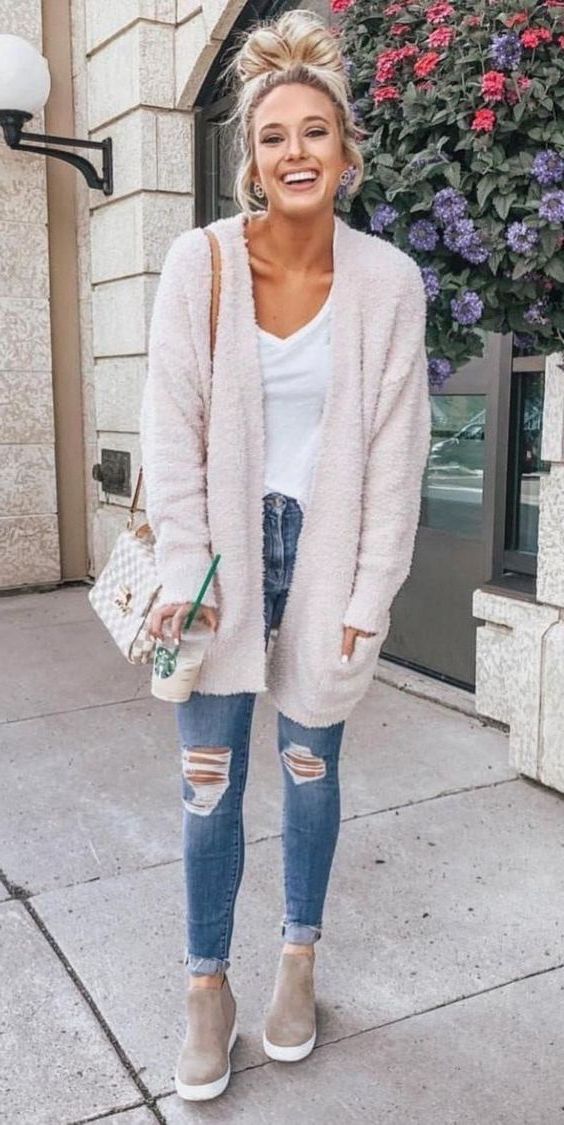 Buy Similar Here
With Oversized Hoodie
Keep it cool with an oversized hoodie, ripped jeans and checkered slip-on shoes: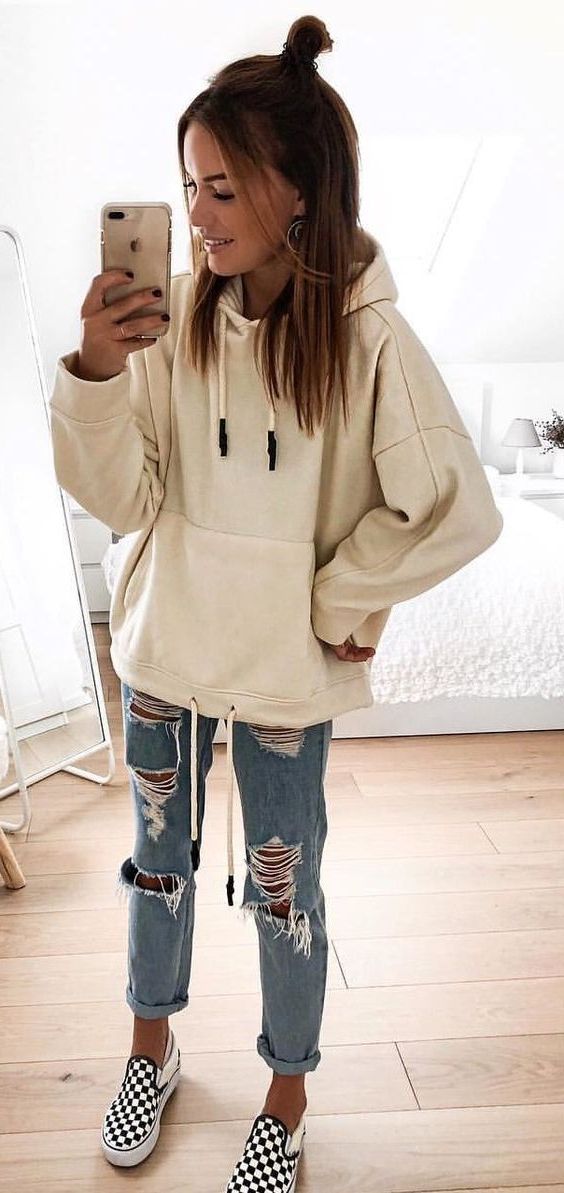 Buy Similar Here
With White Sweater
Bright white sweater with high neck is teamed with extremely ripped wash blue jeans and whte heeled pumps: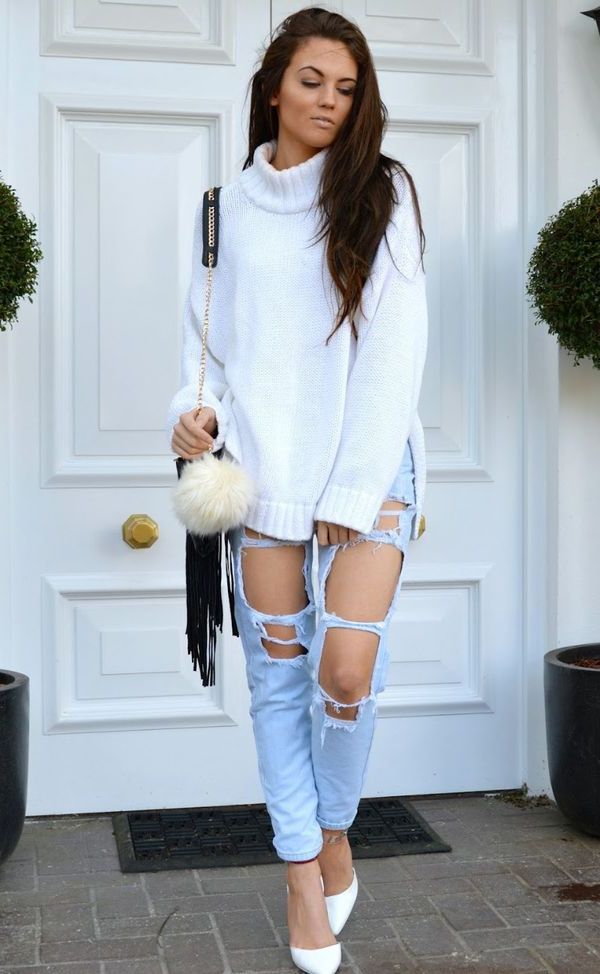 Buy Similar Here