The following compilation comes with trendy outfit combinations featuring ripped jeans. There are many different styles of jeans to choose from. I decided to speak about my favorite ripped denim bottoms.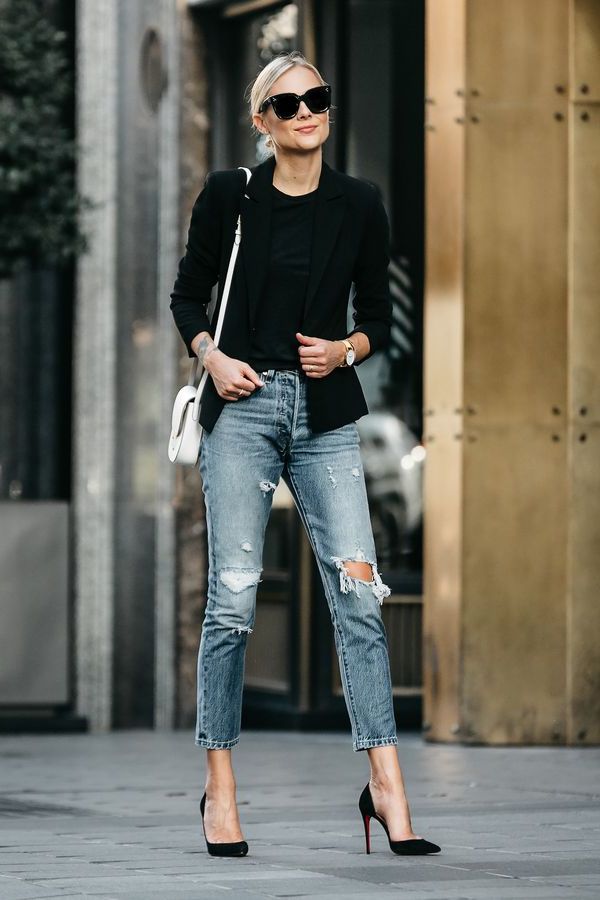 An ideal look for Spring days. We see a pair of ripped slim jeans teamed with a black tee, black blazer, and heeled black pumps.
Sure, they are meant for casual days, but I recommend you to look through this street style collection and see how ladies and models combine these denim pieces with their everyday favorites.
Continue reading How To Style Ripped Jeans: Best Street Style Looks