This time I want to talk about heels, red heels! This footwear will never go out of style. It's like a little black dress that is timeless and versatile. In this article, I gathered my favorite street style images of ladies who wear these shoes in their everyday lives.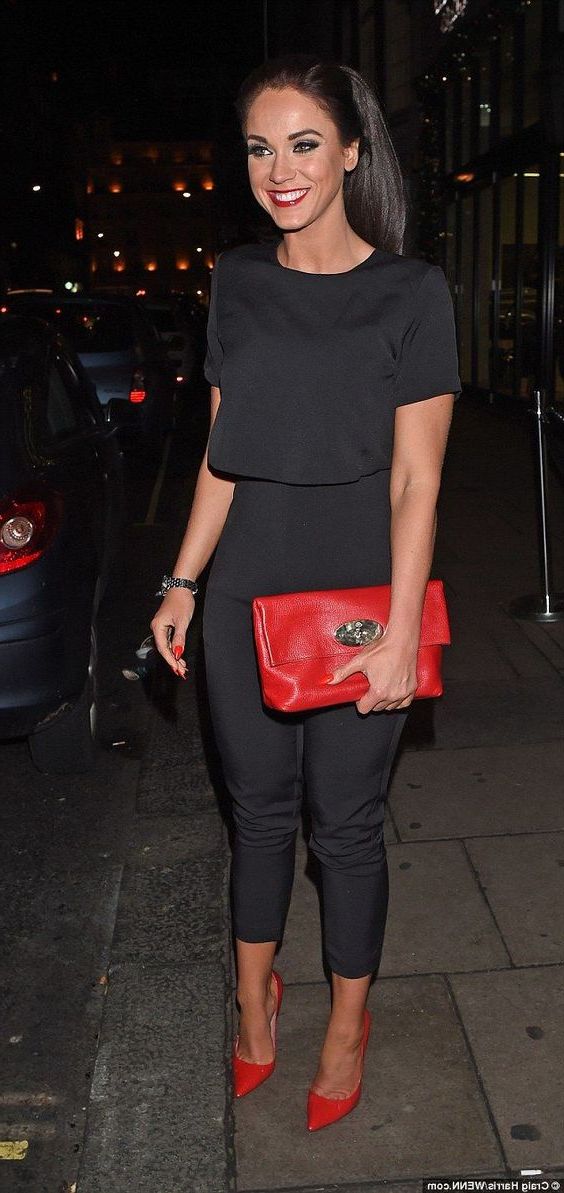 We see a lovely black silken jumpsuit for evening wear worn with red heeled pumps and a red leather clutch bag.
This footwear is trendy and always draws a lot of attention. You can wear them with everything, starting from LBDs, cocktail dresses to skinny jeans, black trousers to leather leggings. Believe me, these shoes look awesome with black and white outfits, bright pattern frocks and solid black color suits.
A pinstripe blue shirt is tucked in dark blue belted windowpane pants completed with heeled booties in dark red: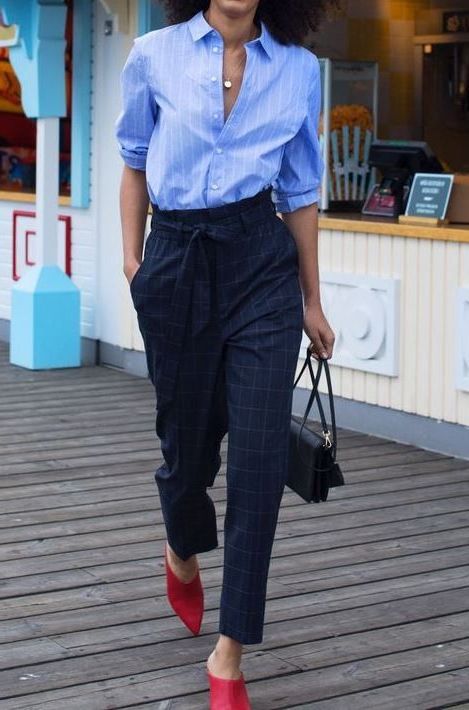 If you want to look like a real celeb at a very special event, then you better try on these chic shoes with your lovely little black dress. I am pretty sure you gonna find plenty of outfits completed with red heels that will make you look chic and sophisticated.
A red sweater looks awesome with black slim jeans and dark red-heeled pumps: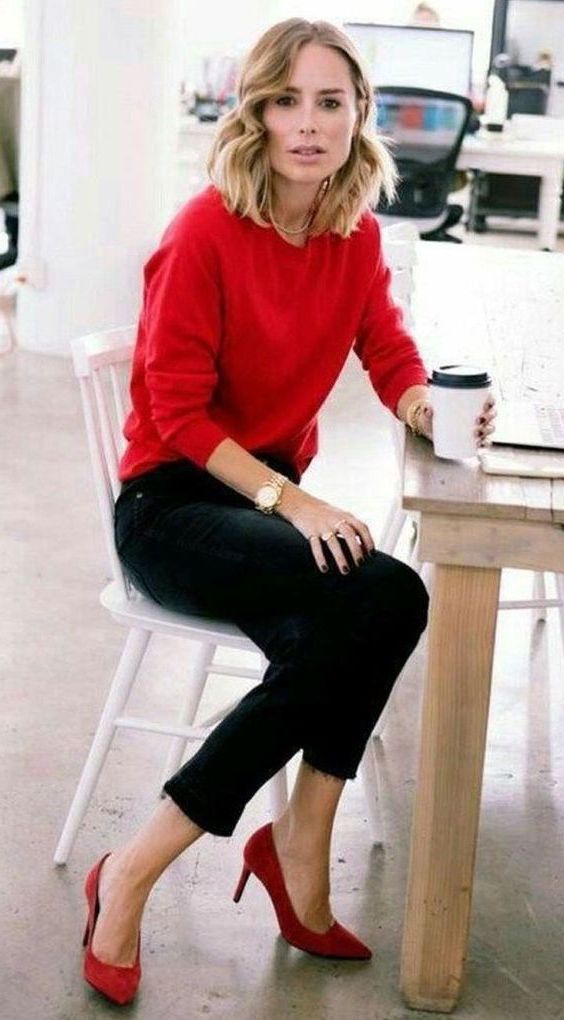 For instance, you can keep things modern and creative by wearing glossy red heels styled with white skinnies, black lace top, and tailored black blazer, or make things fun and everyday appropriate by teaming red pointed-toe heels with a mustard pencil skirt and black-white striped long-sleeve top.
A striped black-white top ideally matches knee-ripped skinny jeans updated with red heeled pumps with pointed toes, complete this look by adding rounded sunglasses: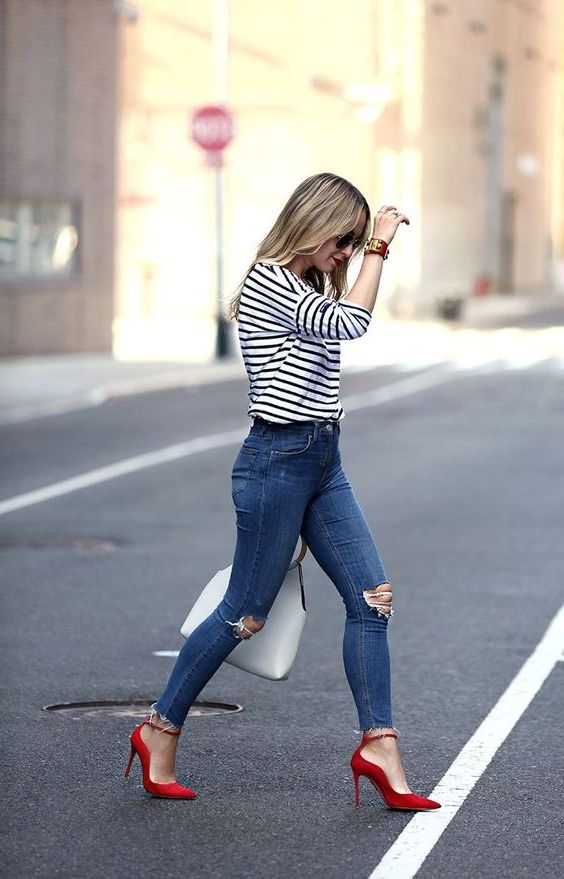 Well, there are numerous of look to get inspired by, all you need is to find the one that will underline your individuality. I would love to know your thoughts in the comments below.
A black leather jacket ideally suits that white dress completed with red heels: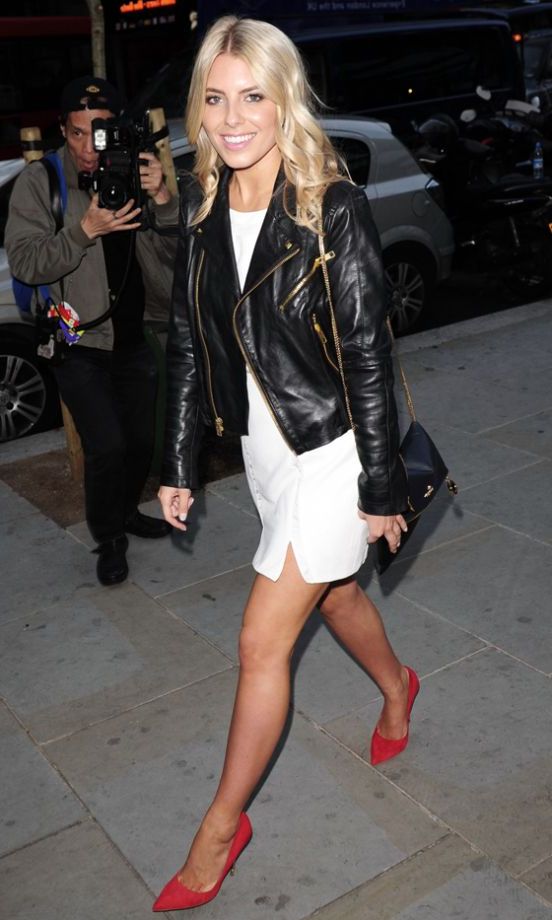 red heels with skinny jeans
You are free to try red-heeled pumps with pointed toes styled with skinny jeans and an oversized white T-shirt: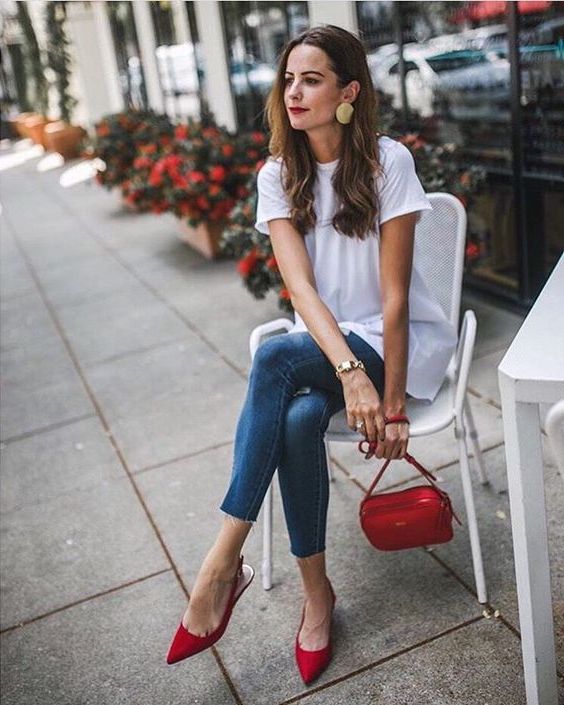 red heels with long black dress
An asymmetric black sleeveless dress looks incredibly chic and sophisticated with glossy red-heeled pumps: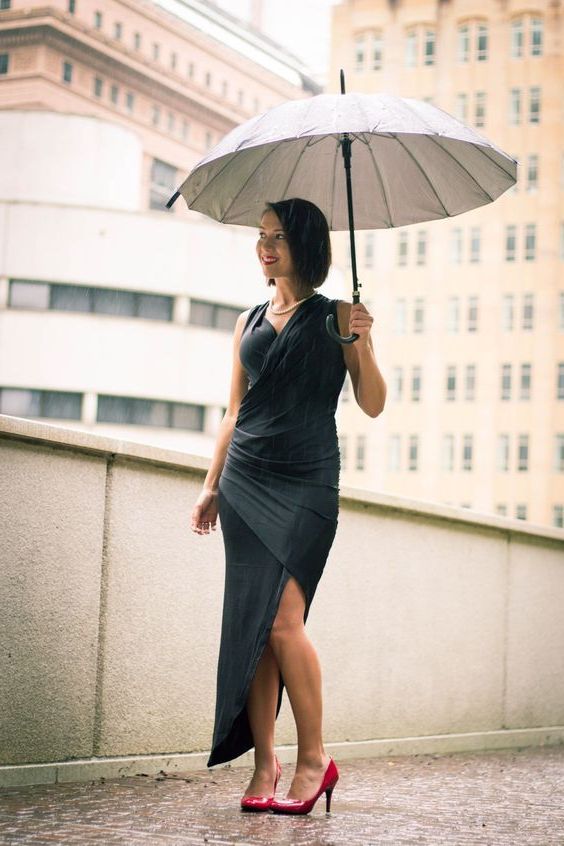 red heels with a white dress
A sleeveless white dress with a flared skirt looks like a fairytale. Complete it with heeled ankle-strap sandals in red: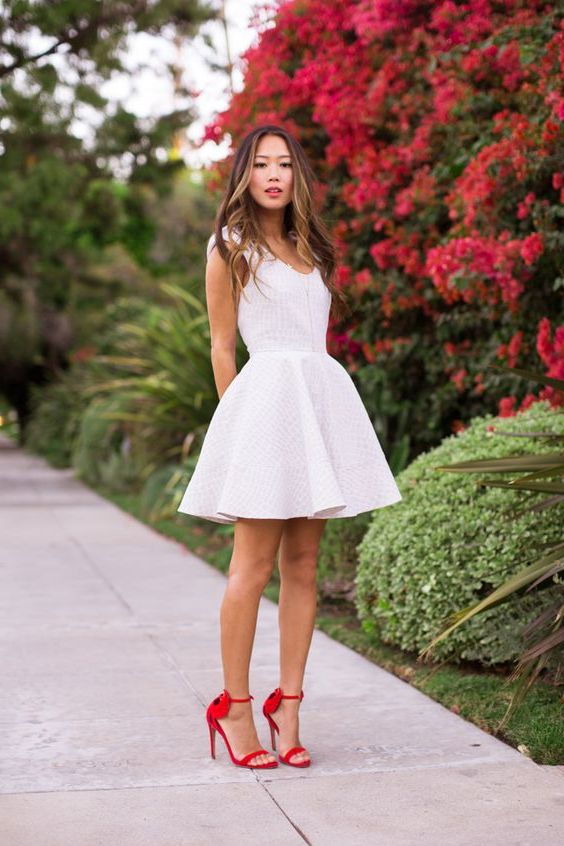 red heels with a blue dress
A short sleeveless blue dress is updated with a pearl necklace, black clutch bag, and red-heeled pumps: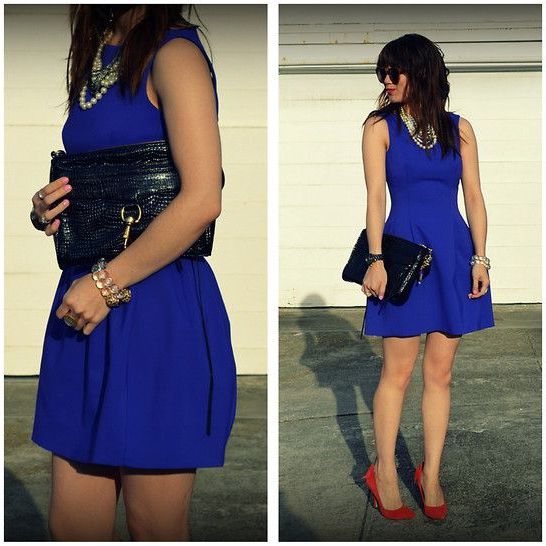 Red heels with a short black dress
Another impressive outfit idea to try this year is an LBD with long sleeves completed with platform heeled sandals in rich red: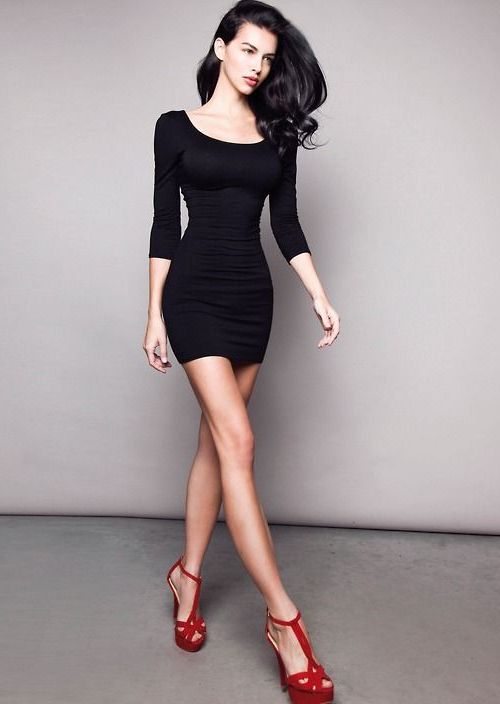 can you wear red heels with a red dress
I know women afraid of wearing monochrome outfits, but there is nothing to worry about. Here we see a perfect evening outfit idea consisting of a red V-neck mini dress with spaghetti straps updated with ankle strap heeled platform sandals in red: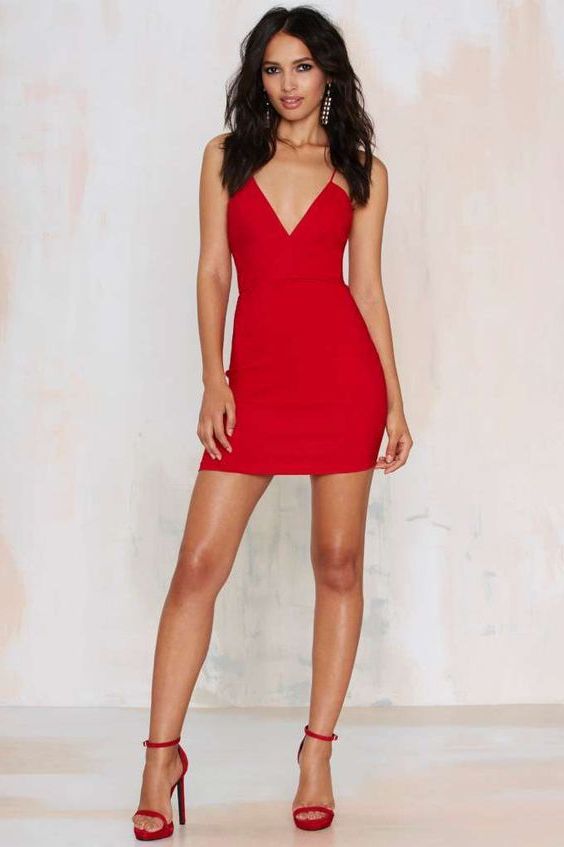 red heels with yellow dress
Keep it fresh and bright! Go for a sleeveless yellow dress in a slim fit and update it with platform peep-toe heeled pumps in red: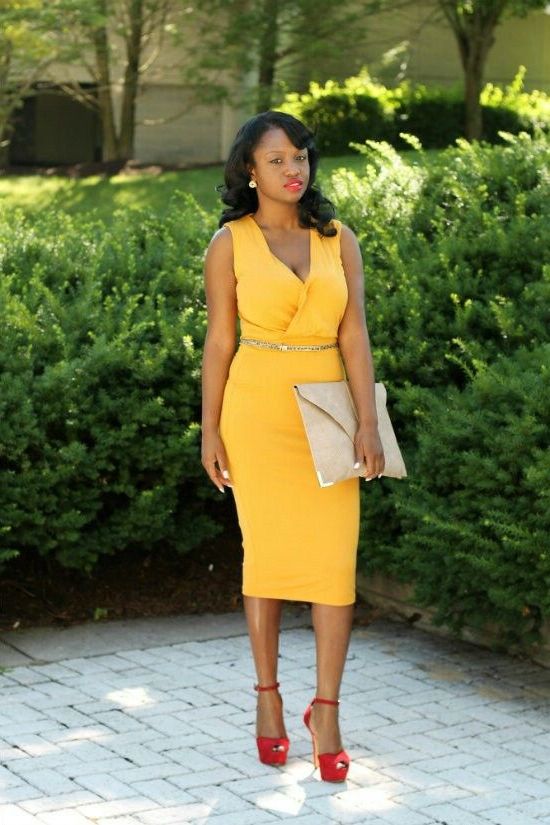 red heels with a pink dress
If you can't decide how to keep things ladylike, sweet and bright, then go for this lovely light pink long shirtdress and complete it with strappy heeled sandals and red clutch bag: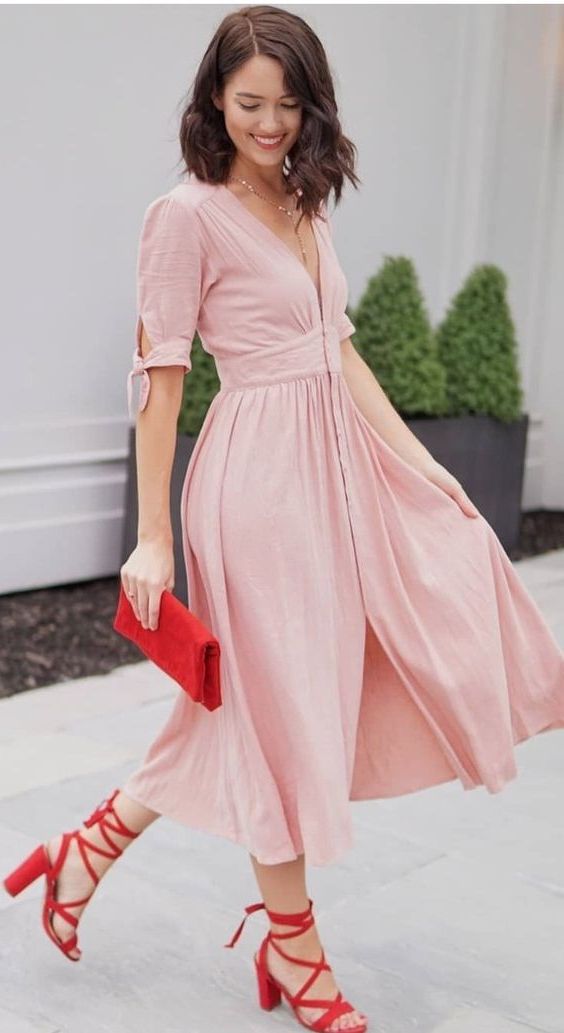 red heels with a floral dress
We see a fabulous floral pastel long dress updated with red studded heeled pumps and mirrored sunglasses. The overall outfit looks very boho-inspired: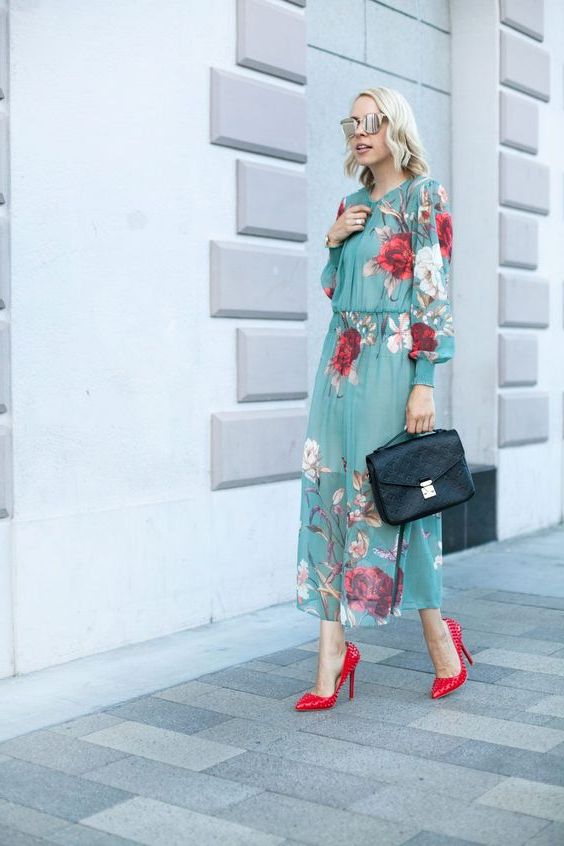 it
red heels with a slim dress
Another inspirational look for those who want to try monochrome look. We see a total red outfit that features a red slim short dress and ankle-strap heeled sandals: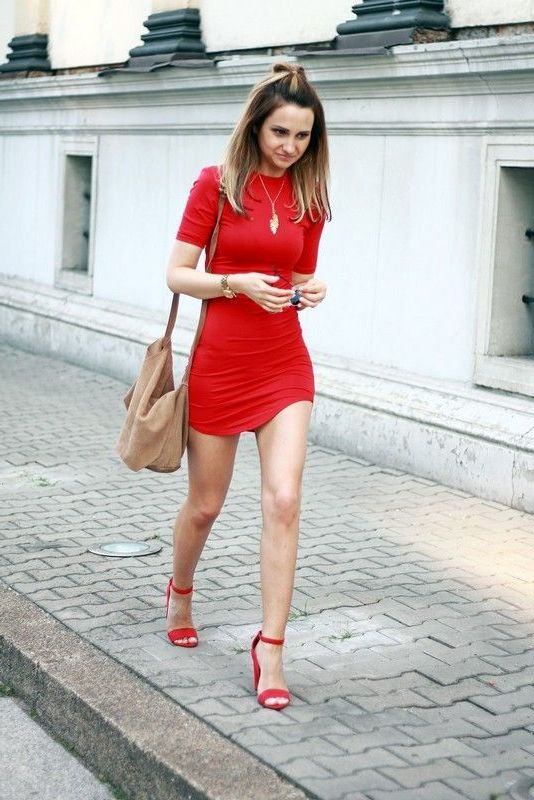 red heels with a green dress
A white dotted midi green dress with ruffles is styled with pointed-toe heeled pumps in red and white cat-eye sunglasses: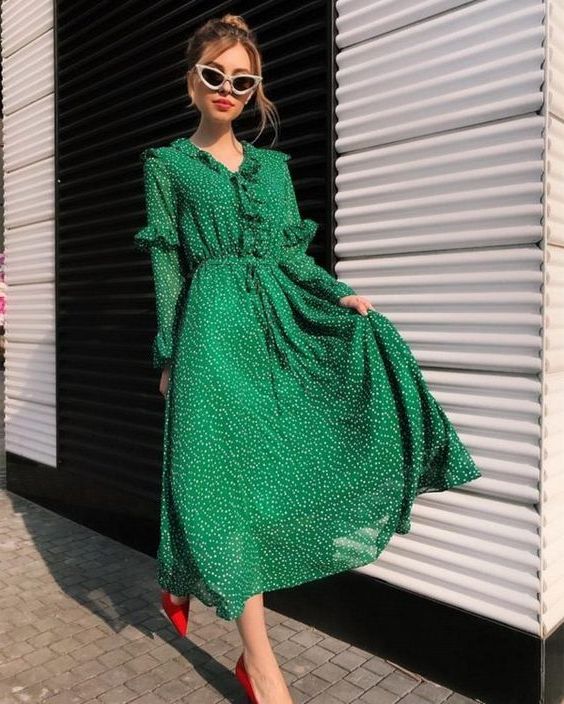 red heels with a royal blue dress
A rich blue dress with long sleeves is updated with dark red-heeled pumps: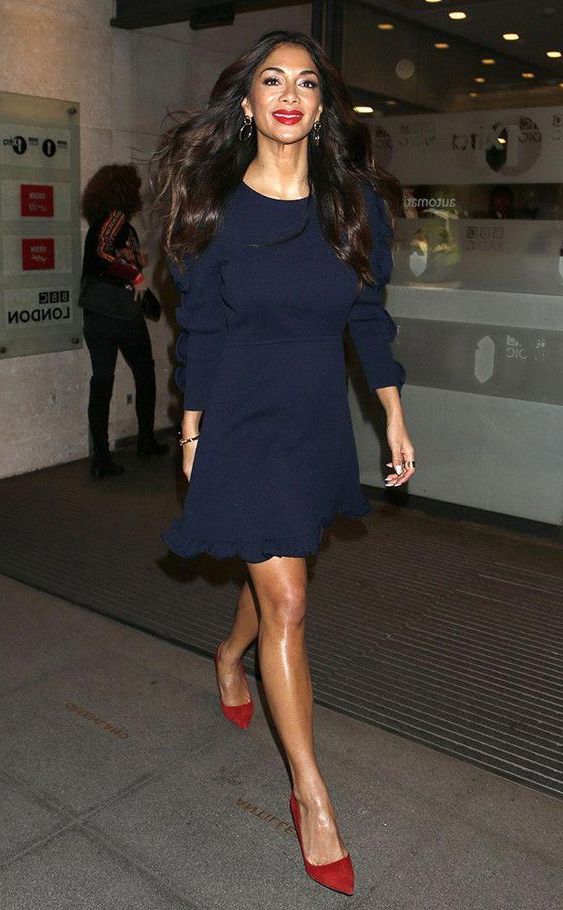 red heels with wedding dress
Yes, your one and the only strapless wedding gown is going to look amazing with ankle strap heeled pumps: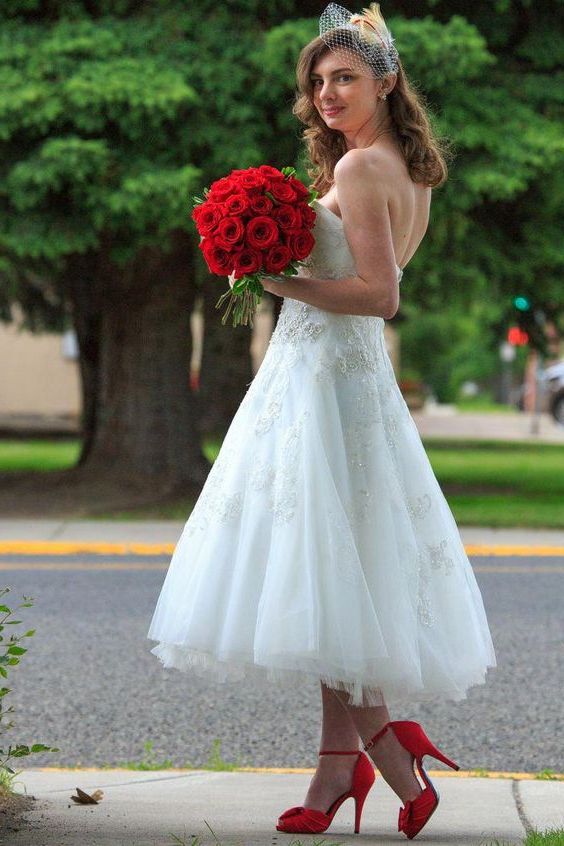 red heels with a matching clutch
Yes, I got you, another all in red look! We see a V-neck sleeveless dress styled with pointed-toe red heels and a red clutch bag: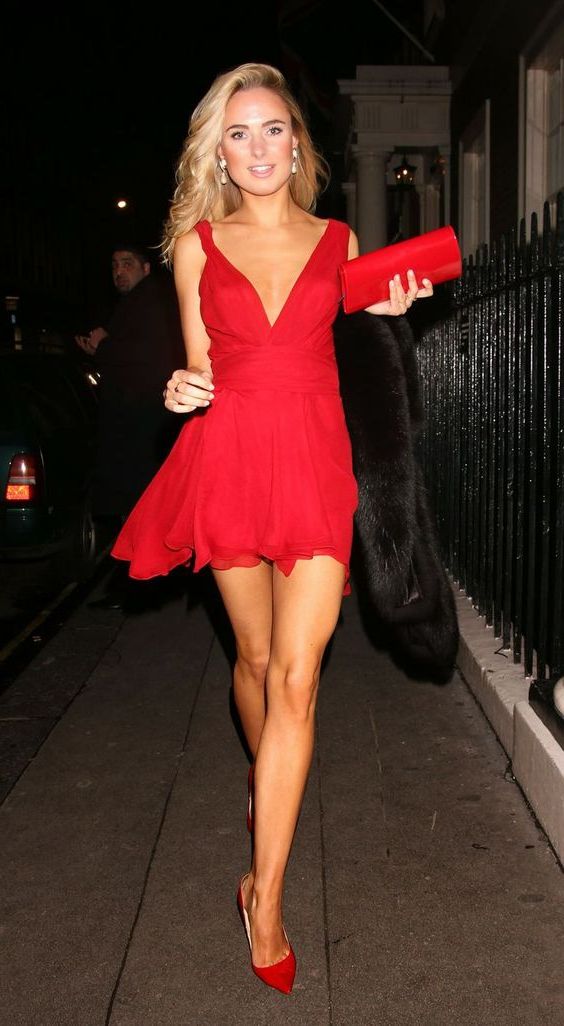 can you wear red heels with black tights
A pair of red heeled pumps with gold heels look amazing styled with black tights, red leather clutch bag, and multi printed dress: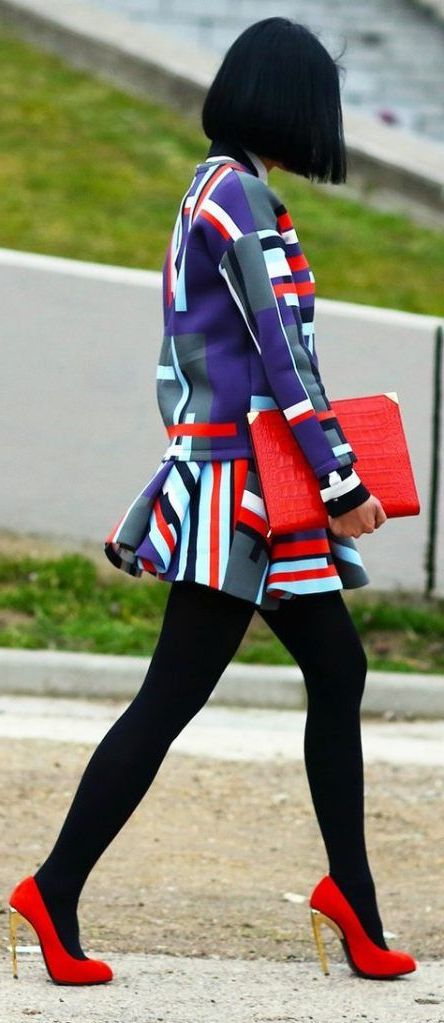 can you wear red heels with a black and white dress
We see a perfect look for office ladies, a black-white slim dress is worn with a pair of platform heeled red pumps: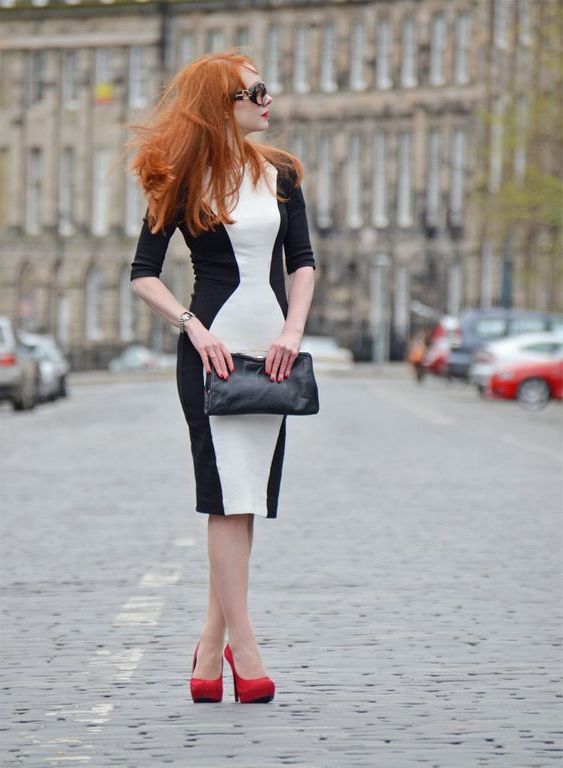 red heels with bicycle shorts
A matching print look. We see a pinstripe red crop top teamed with matching print red high-waisted bicycle shorts completed with ankle strap heeled sandals, if you are interested in bike shorts trend, then check out my post, you will find many inspiring ways how to wear these bottoms right now: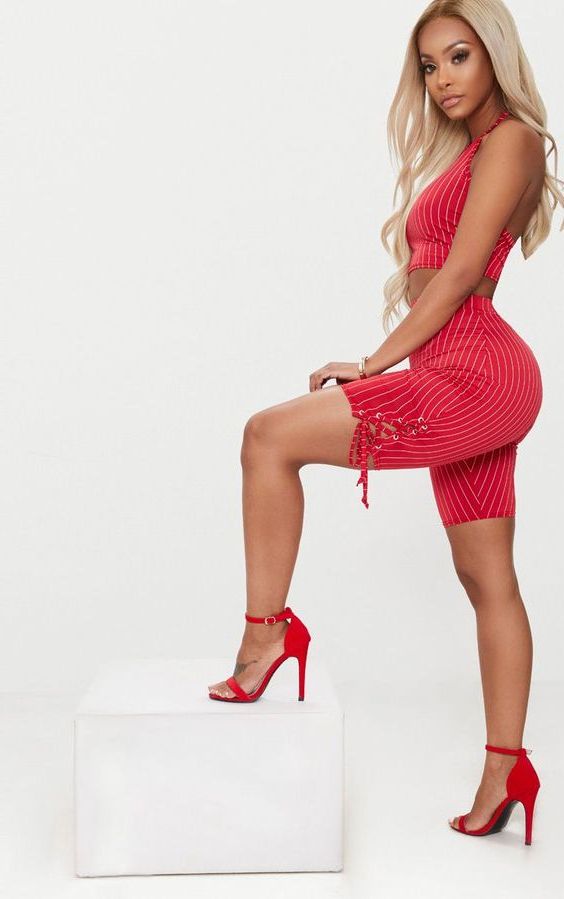 red heels with boyfriend jeans
A pair of cuffed boyfriend jeans look pretty cool with a white shirt and dark red-heeled pumps and a white shoulder bucket bag: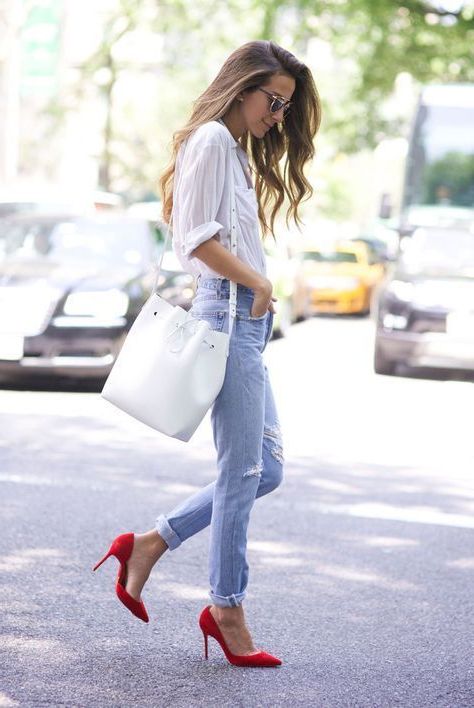 red heels with a pencil skirt
An ideal office look. We see a midi pencil skirt in red teamed with a cream grey turtleneck and ankle strap heeled pumps: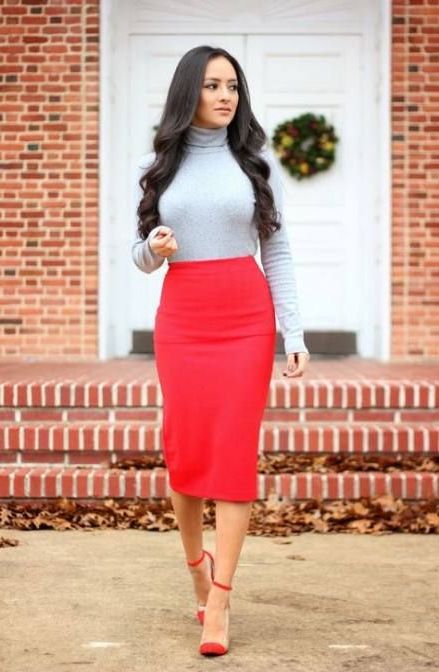 red heels with a flared skirt
If you are looking for a creative outfit idea, then how about this flared midi red skirt combined with a black band jacket, quilted black leather bag, and red-heeled pumps: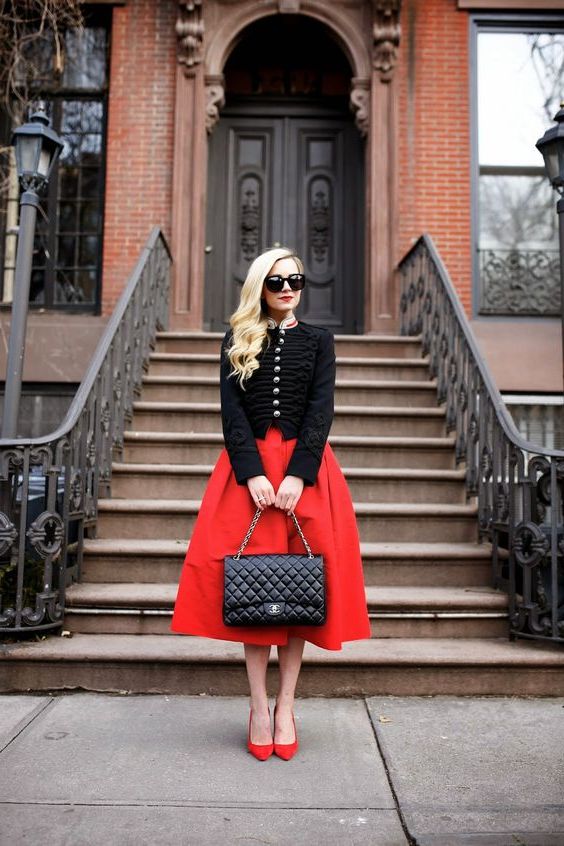 red heels with a floral skirt
High waisted floral skirt in flared fit is worn with a sleeveless black-white striped top and ankle strap heeled sandals in red: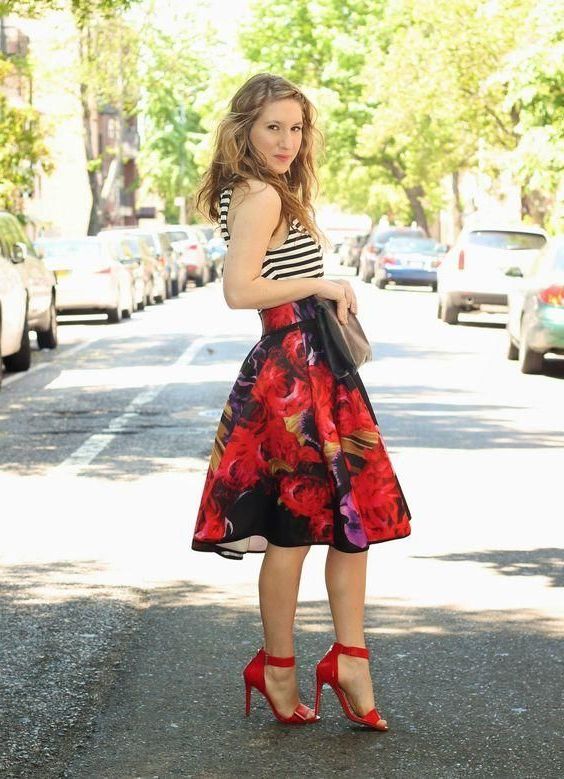 red heels with a jumpsuit
Yes, you got me! I am in love with the red color! Here we see a strapless ruffled jumpsuit in red completed with red heeled pumps: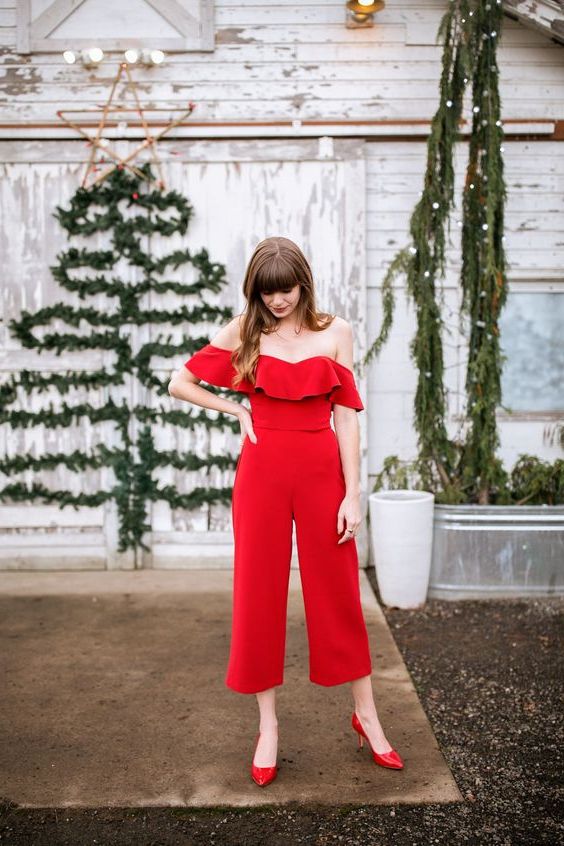 can you wear red heels to work
I already mentioned a couple of red heels looks that are so must-try for work, but here we see another one which includes dark red ankle strap block heel pumps teamed with black pants and white shirt: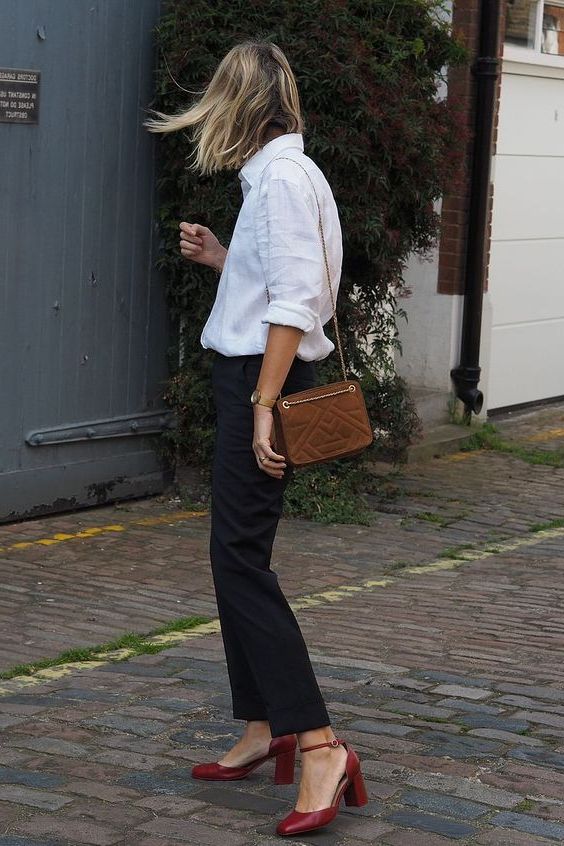 can you wear red heels to an interview
A totally black pantsuit looks gorgeous completed with bright red heeled pumps. A cool choice for your next job interview: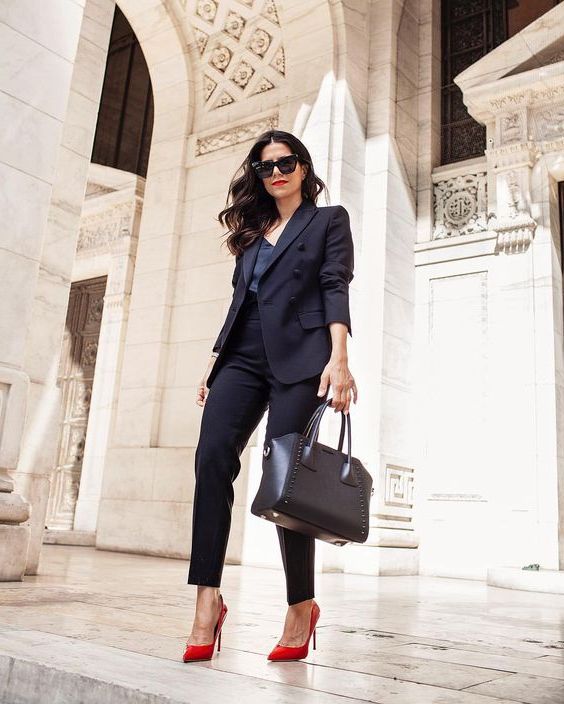 can I wear red heels on a cruise ship
We see a perfect look for a cruise ship vacation, a deep V-neck dress in floral print is completed with floral embroidered dark red heeled sandals: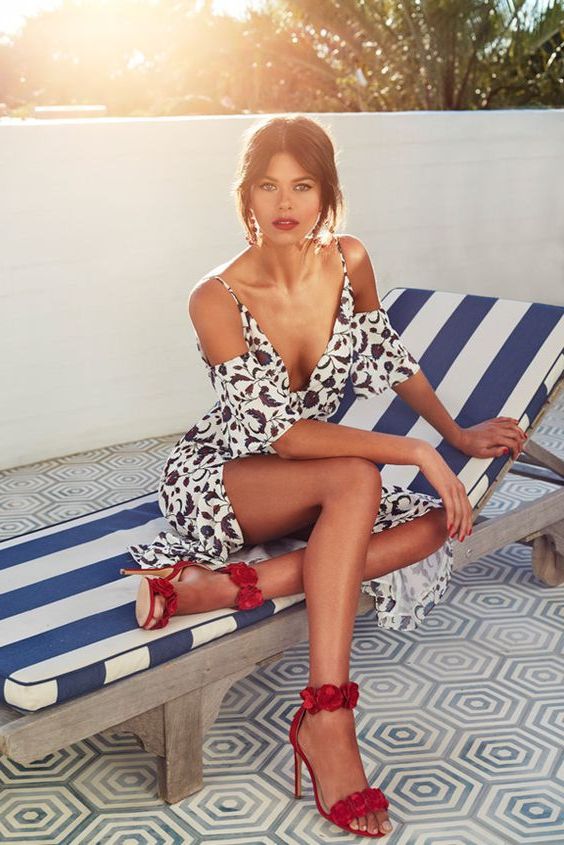 can I wear red heels on a plane
A pair of block-heeled pumps in red look fancy with navy jeans and white long shirt, a perfect combo for airport outfit: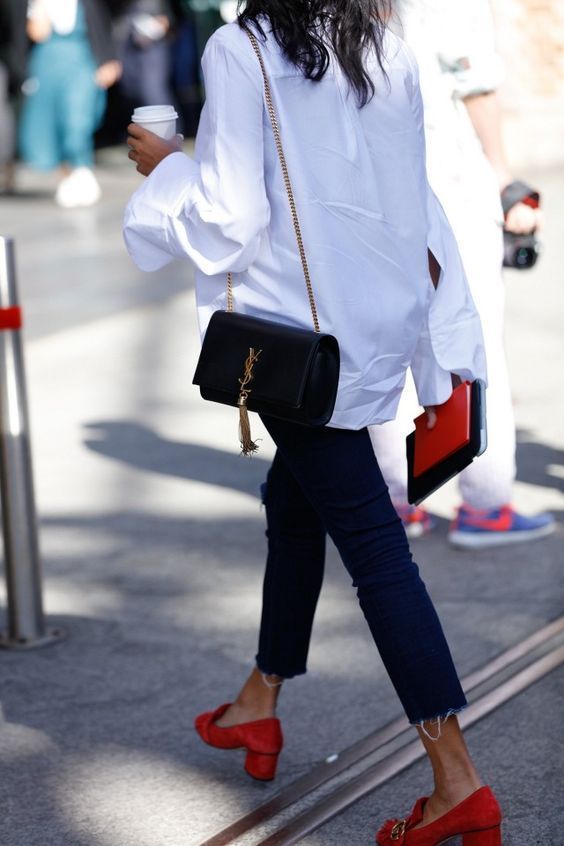 can I wear red heels on a first date
Yes, it's totally fine to wear red-heeled pumps with a black dress during your first date: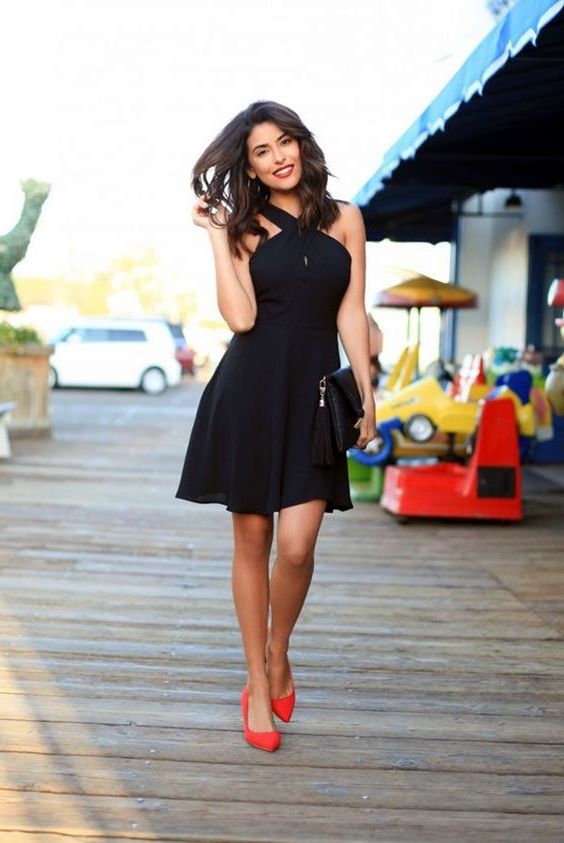 can I wear red heels to graduation
We see a bright outfit idea for a graduation ceremony, go for a long sleeve white dress and update it with dark red heels: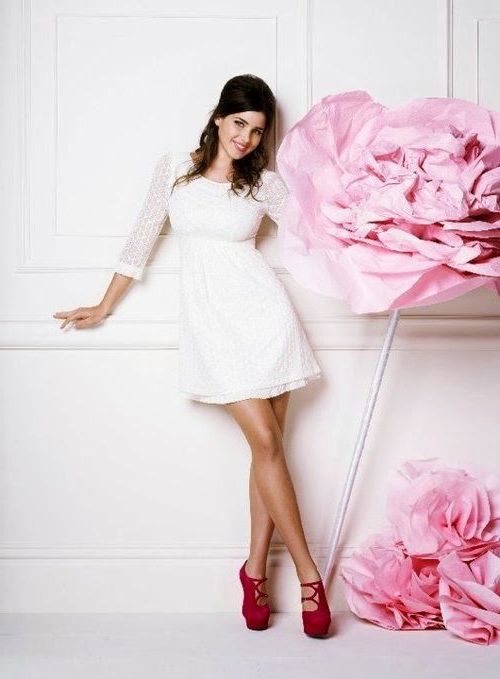 can I wear red heels to prom
A lovely pastel blue flared dress for prom looks retro-inspired, complete it with white dotted red heeled sandals: