This time we are going to talk about black jumpsuits and how to wear them this year. Yes, I've got an awesome compilation of my favorite jumpsuits that are extremely versatile and easy to style from day to night. Each one of these styles is great for making a stunning impression on the streets, as well as at special parties. First of all, let's make it clear, black jumpsuits are still in style, so you don't have to worry about looking outdated.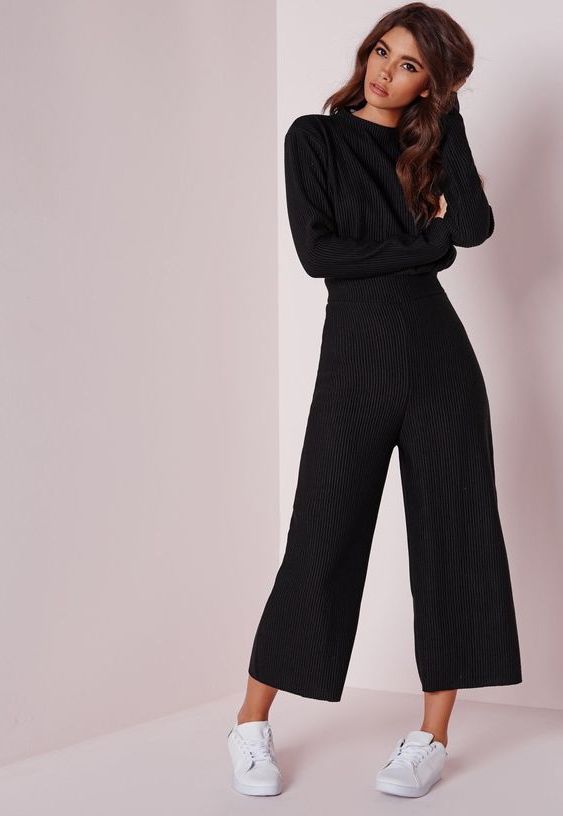 Buy Similar Here
Believe me, this garment is a must-have piece to wear during warm seasons. I gathered street style images of ladies who sport marvelous black designs, starting from casual to tailored and sexy models. Keep on scrolling to see all my favorites.
How To Wear A Black Jumpsuit For Night Outerwear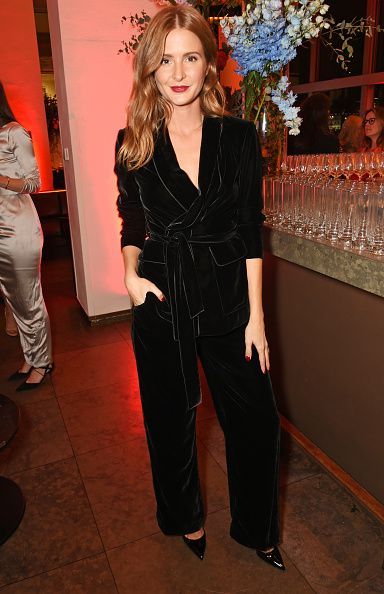 Buy Similar Here
You are free to experiment in any way you like. It can be a perfect minimalistic approach, by sporting an evening style jumpsuit with sassy heels and a lightweight matching color blazer, either go for something exclusive and fresh by adding shiny accessories and jewelry. It's up to you, how to make things look special and individual.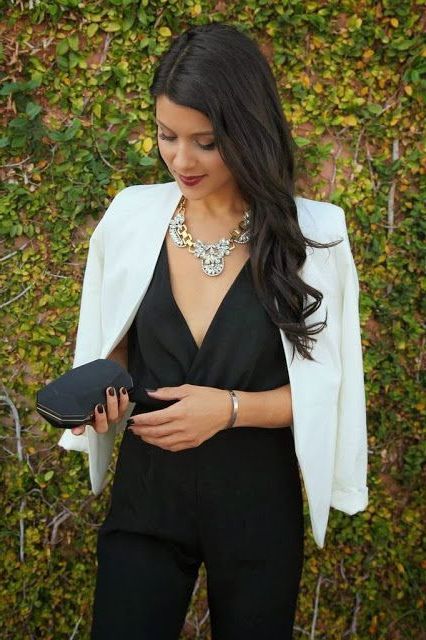 Buy Similar Here
Underline your sophistication by wearing a black jumpsuit with a white blazer and statement necklace.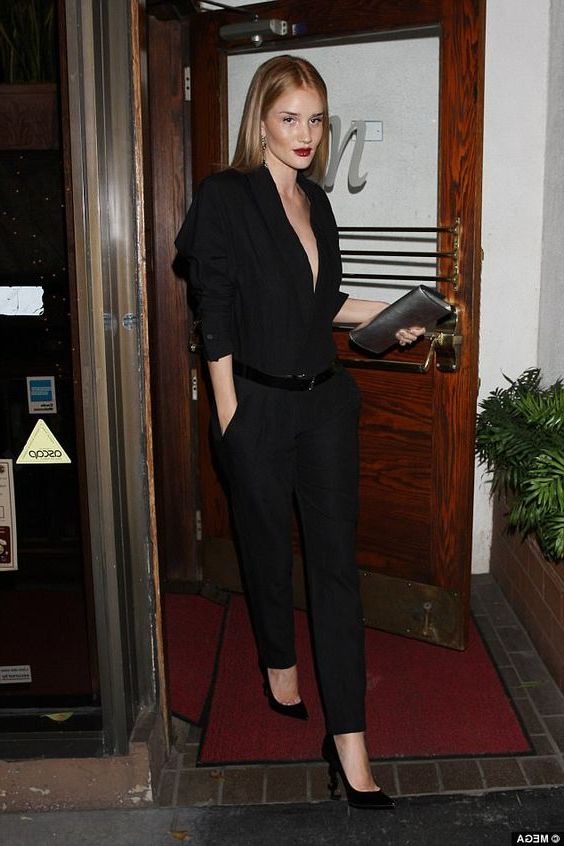 Buy Similar Here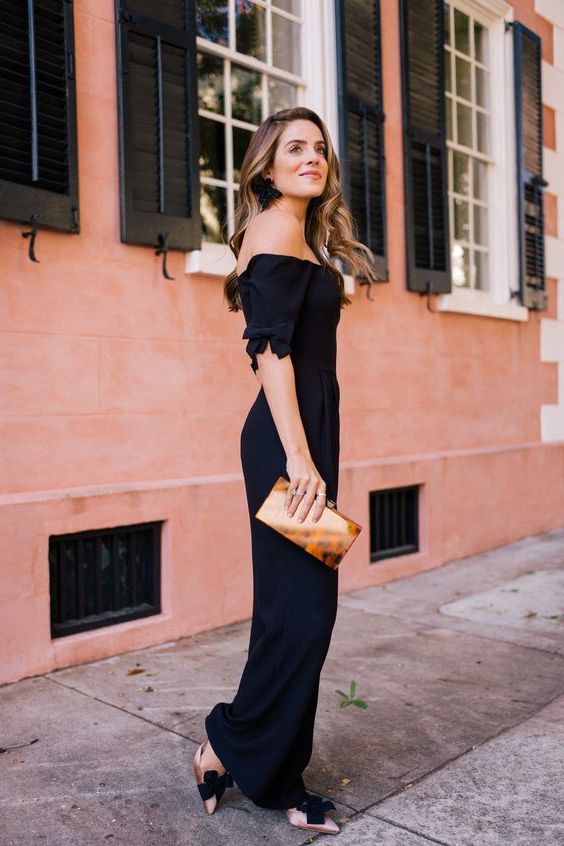 Buy Similar Here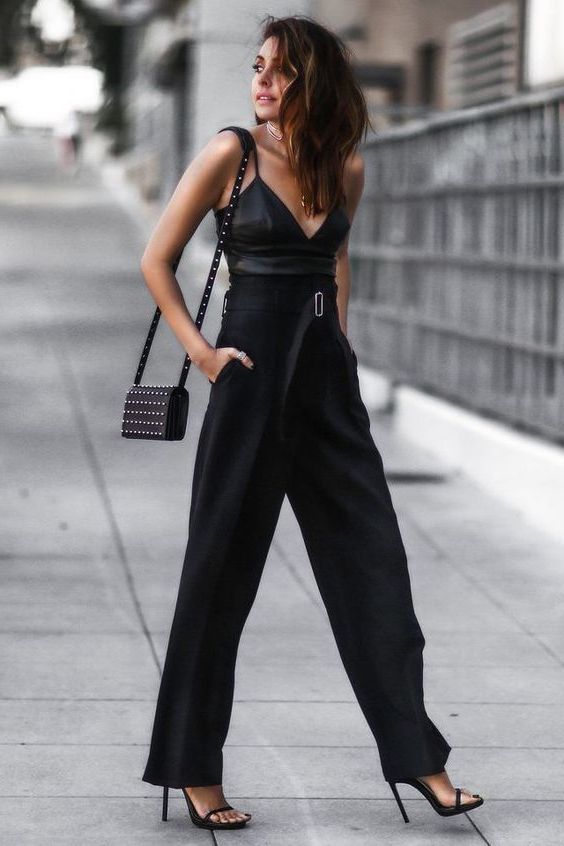 Buy Similar Here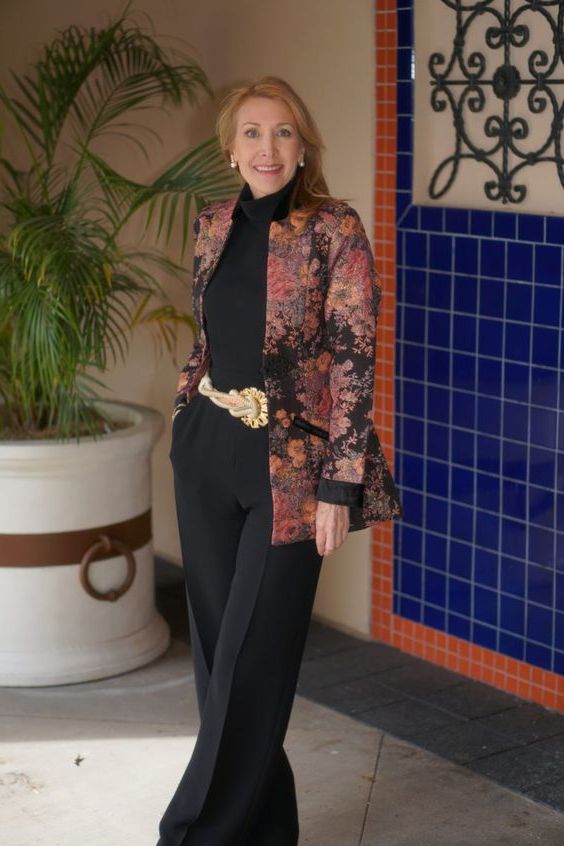 Buy Similar Here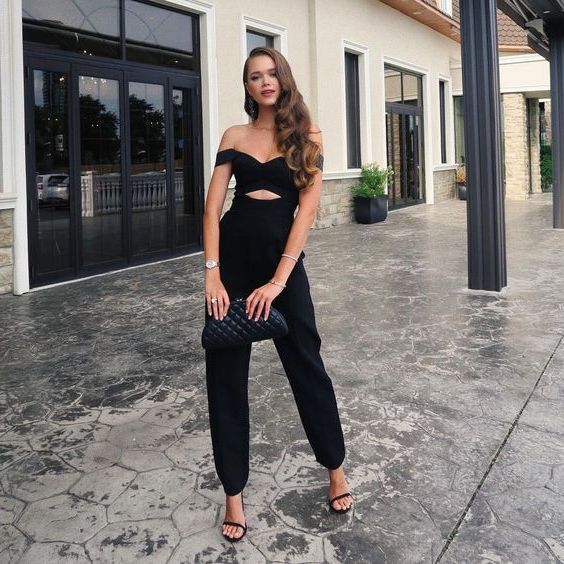 Buy Similar Here
A sexy design is always in! Complete this onesie with some heeled sandals and clutch bag.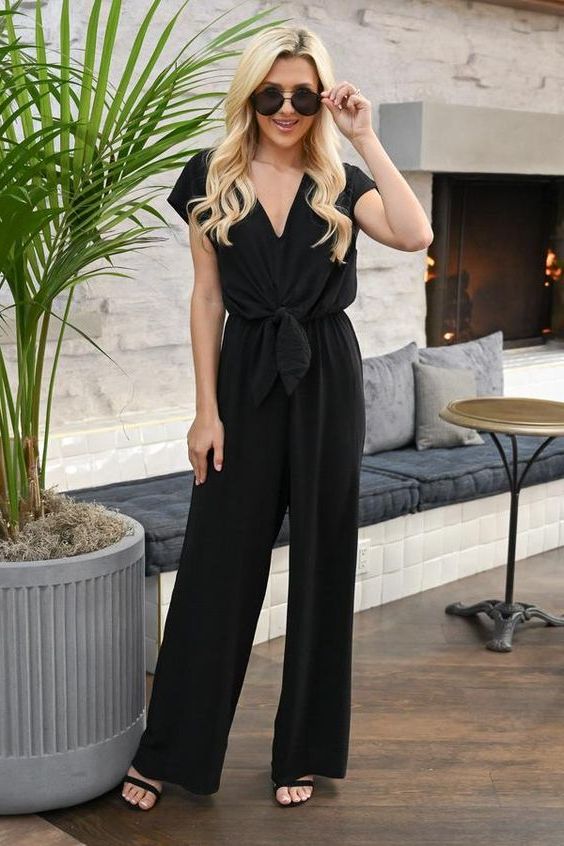 Buy Similar Here
A relaxed touch for evening days. In love with this loose-fitted jumpsuit completed with rounded sunglasses.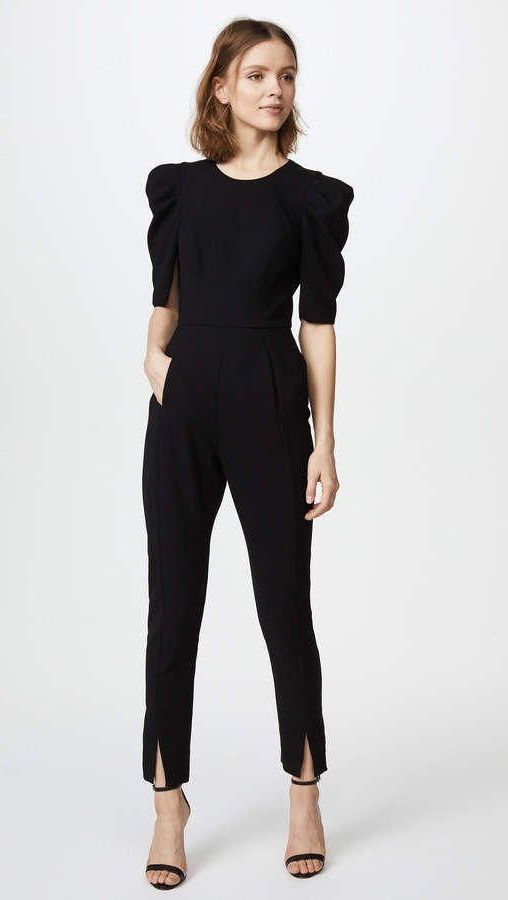 Buy Similar Here
Simplicity and minimalism are seen in this amazing jumpsuit colored in black.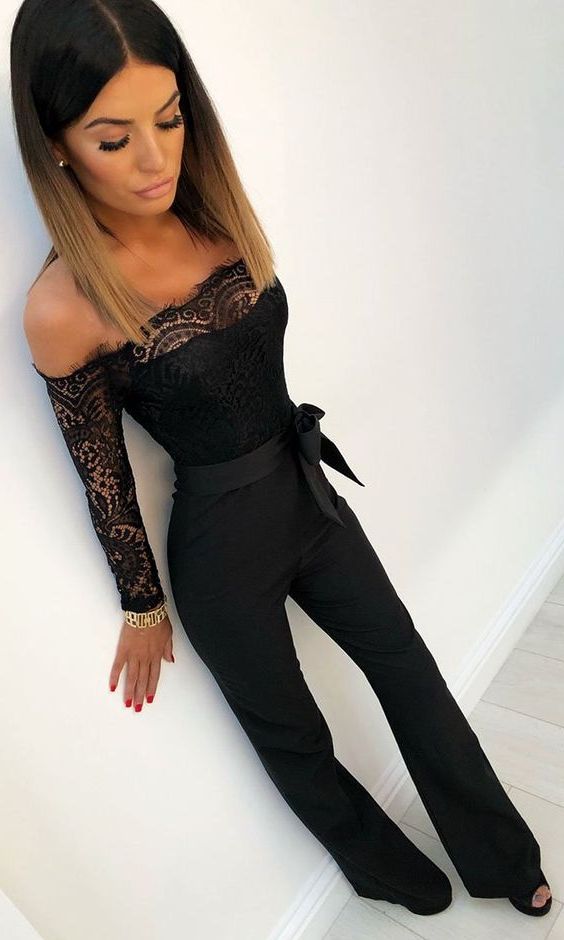 Buy Similar Here
A sexy black jumpsuit with an off-shoulder top in lace and bootcut pants is completed with a belt.
How To Wear A Black Jumpsuit For Casual Days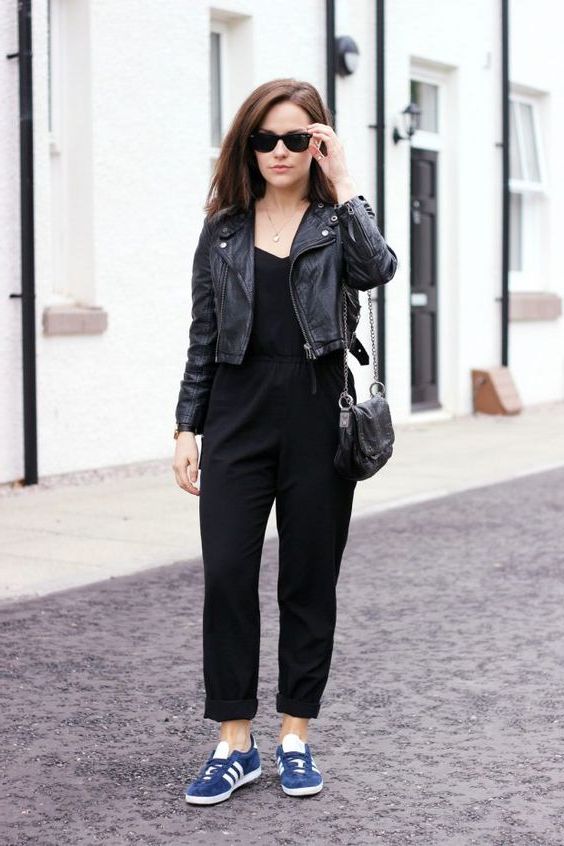 Buy Similar Here
An all in a black look that includes a black jumpsuit, black leather jacket and Wayfarers is completed with a pair of blue sneakers.
A black jumpsuit is a good investment, as you are free to wear it both with dressy and casual pieces. Speaking of casual looks, I recommend to complete this onesie with denim clothes, it can be a cool jean jacket, either a vest, then you can also add a pair of sneakers in white color, this way will easily make your overall style look casual.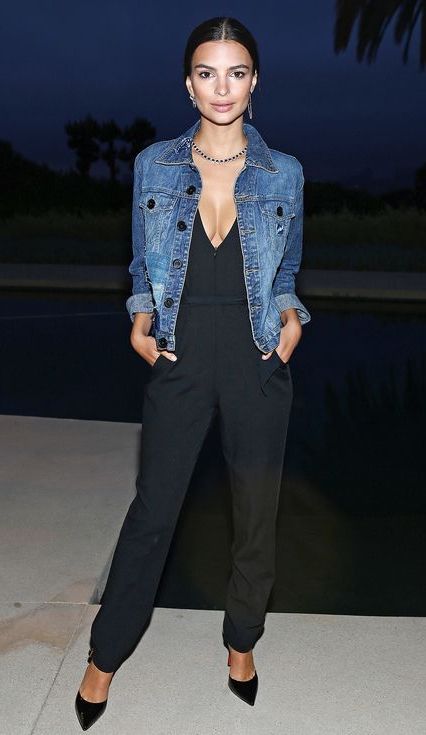 Buy Similar Here
Black jumpsuit plus black heels and wash blue denim jacket equals perfect evening casual style.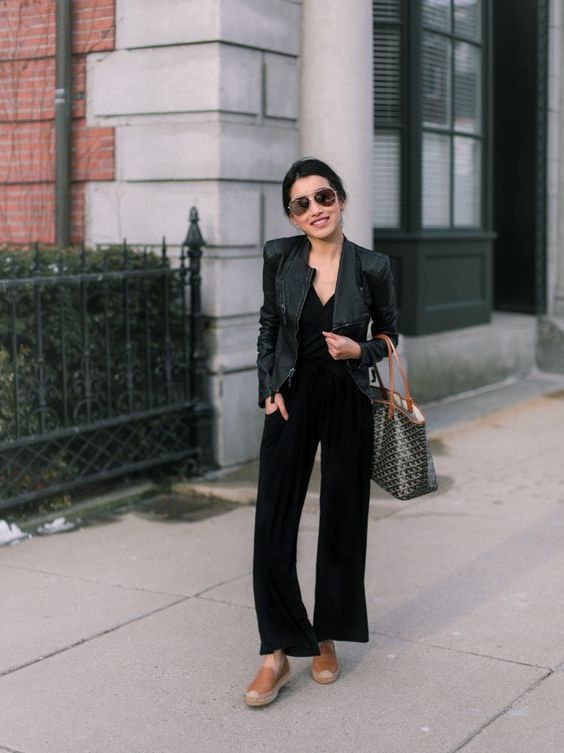 Buy Similar Here
Update your onesie with a black leather jacket and stylish espadrilles. In love with these sunglasses. Speaking of shades, I highly recommend to check my post on the latest sunglasses trends for Summer, I do recommend to check it, as I saw many cool designs that are worth wearing this year.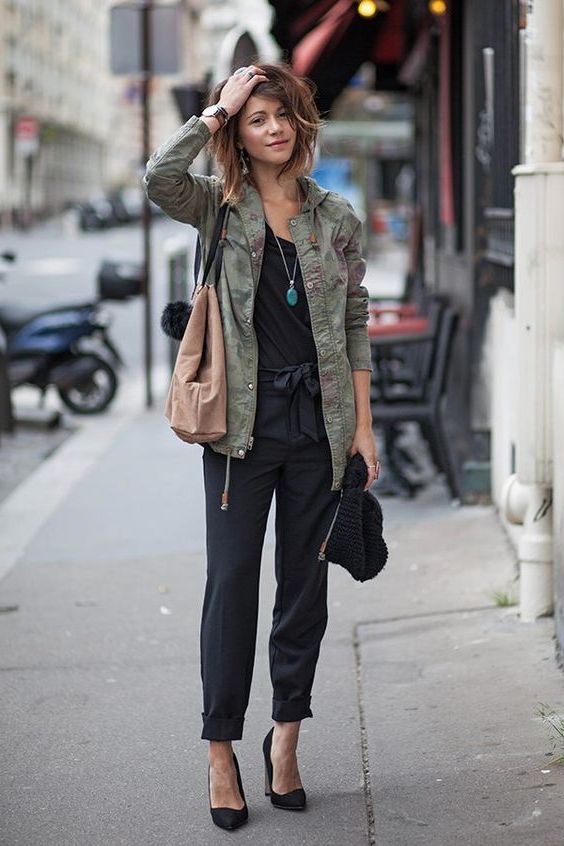 Buy Similar Here
Here we see a cool office style attire that features a black cuffed jumpsuit with black heels and cargo khaki green jacket.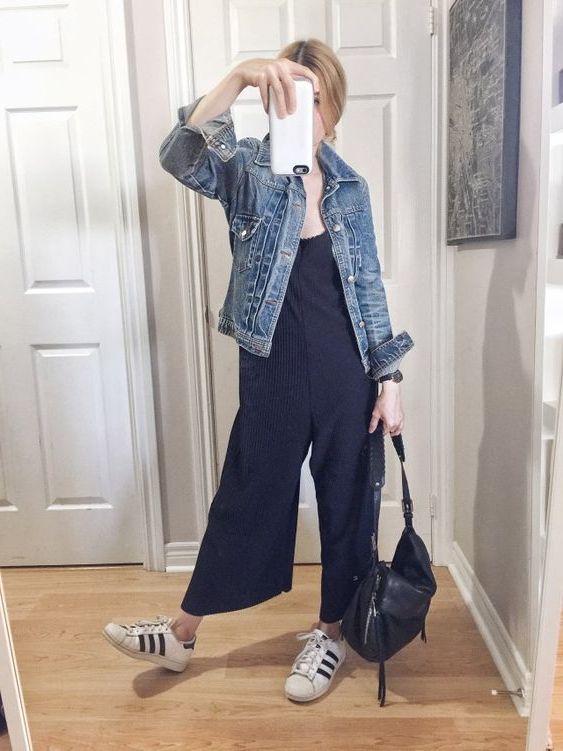 Buy Similar Here
Another cool way to wear black jumpsuit during casual day offs. Complete this look with a denim jacket and white sneakers. Simple, relaxed and casual.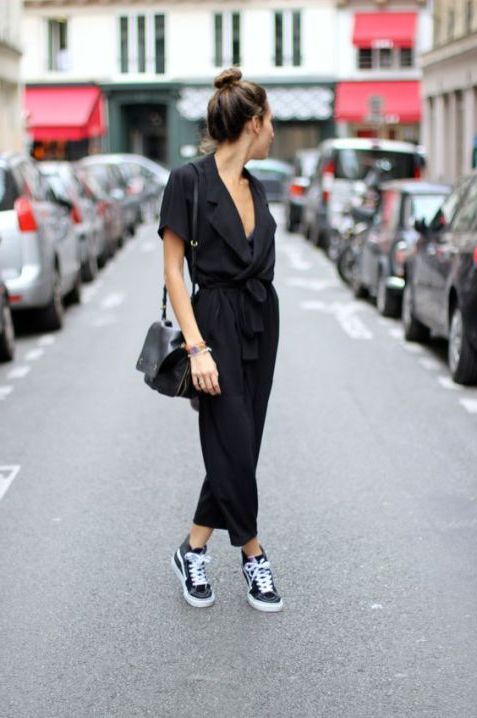 Buy Similar Here
Update this relaxed fit black jumpsuit with black trainers. An ideal Summer look.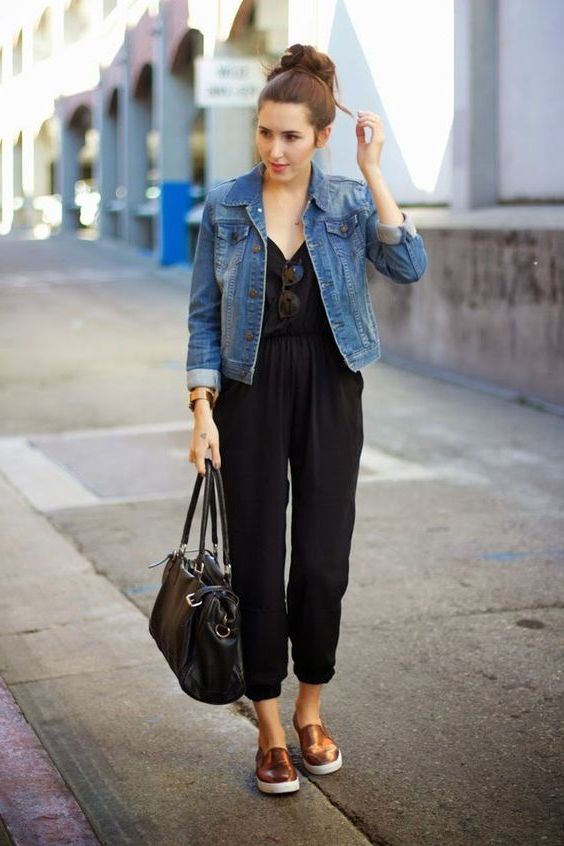 Buy Similar Here
A perfect day looks for casual walks. Complete your black jumpsuit with a blue denim jacket and bronze slip-on shoes.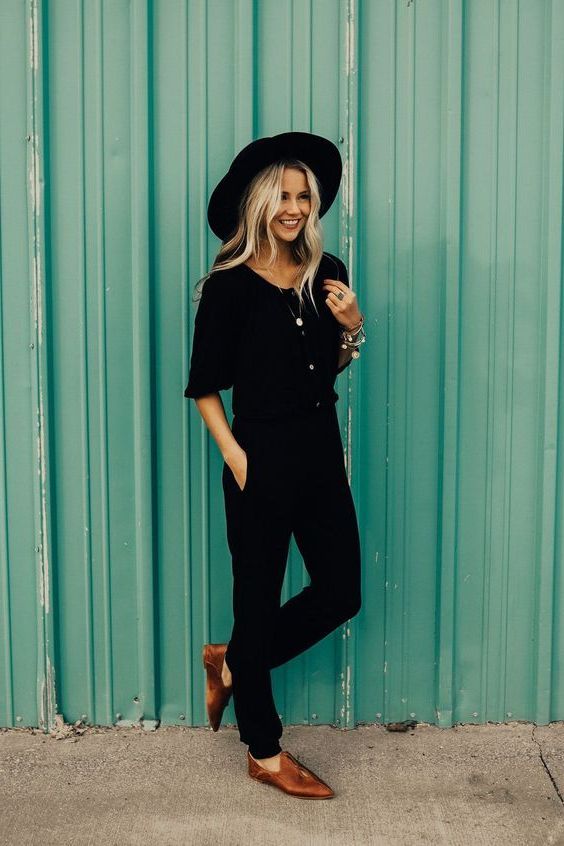 Buy Similar Here
A black design can be complemented with mannish items, like a wide brim hat and brown leather flat shoes.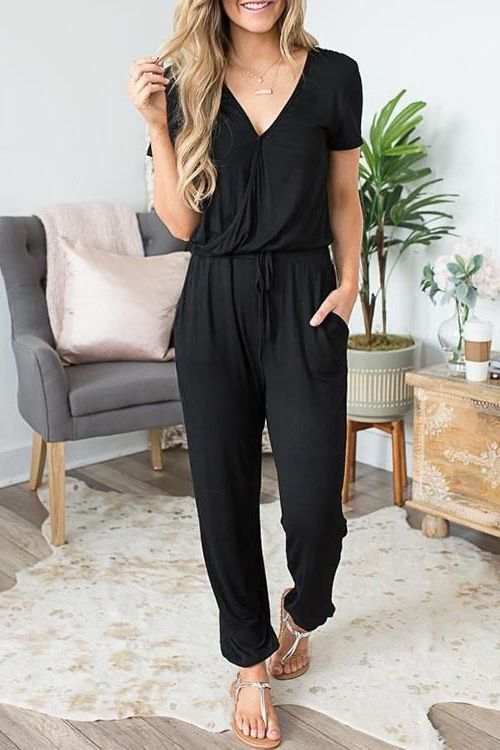 Buy Similar Here
An ideal relaxed style for young ladies. Complete this black jumpsuit with thong sandals and layered necklaces in gold.
I personally find the black colored version to be easy to style. You are free to find amazing designs starting from wide-leg versions to strapless white jumpsuits Personally, I think each one of these styles is very comfortable and ideal from day to night wear. Anyway, you better look through these styles and let me know your thoughts in the comments below.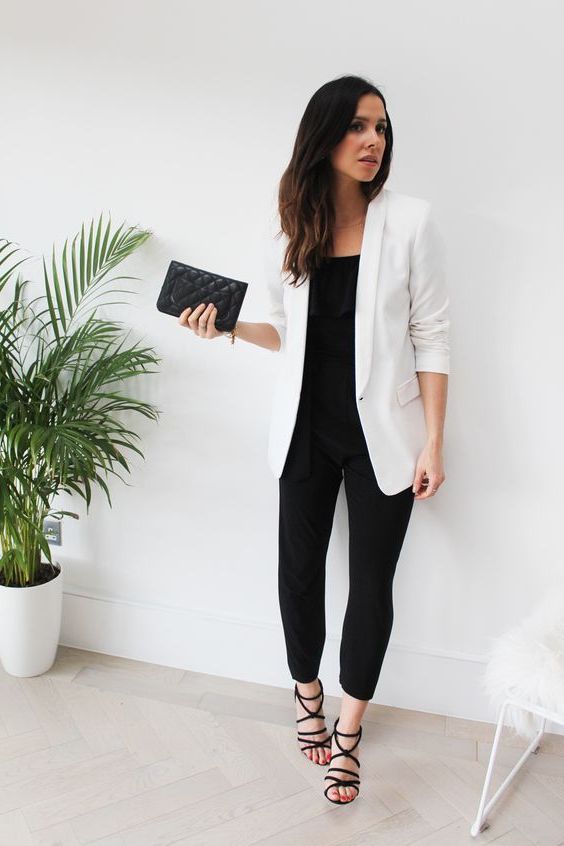 Buy Similar Here
Check out this simple black jumpsuit completed with strappy black heeled sandals and white blazer. A perfect day outfit for Spring season.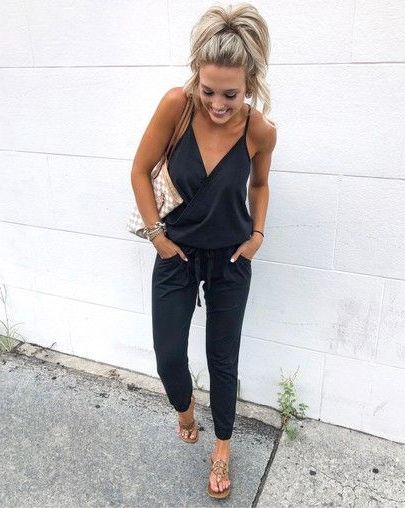 Buy Similar Here
A perfect way how to wear a spaghetti strap black jumpsuit in a casual way during Summer season. Complete this V-neck design with thong sandals.