Say hello to my next street style compilation. In this post, we are going to see amazing all-white party outfit ideas that will make any lady look bright and chic.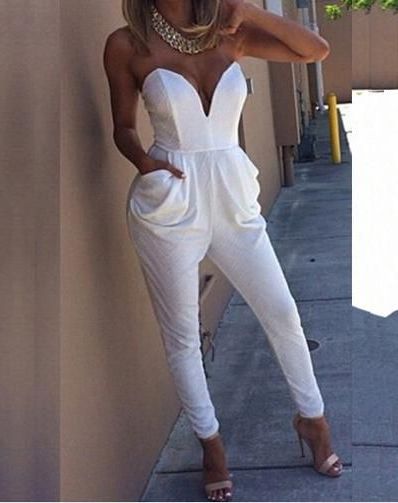 Buy Similar Here
We see a perfect white strapless jumpsuit completed with a chunky gold necklace and blush heeled sandals. An ideal look for young ladies who want to keep things classy, chic and sophisticated.
I tried to gather all my favorite looks that feature beautiful blouses teamed with tailored pants, LWD, jumpsuits, basic tees, wide trousers, bohemian inspired long-sleeve frocks, simple dresses, rompers, etc.
Want to play sexy? Go for this little white dress and complete it with cute pointed-toe white pumps: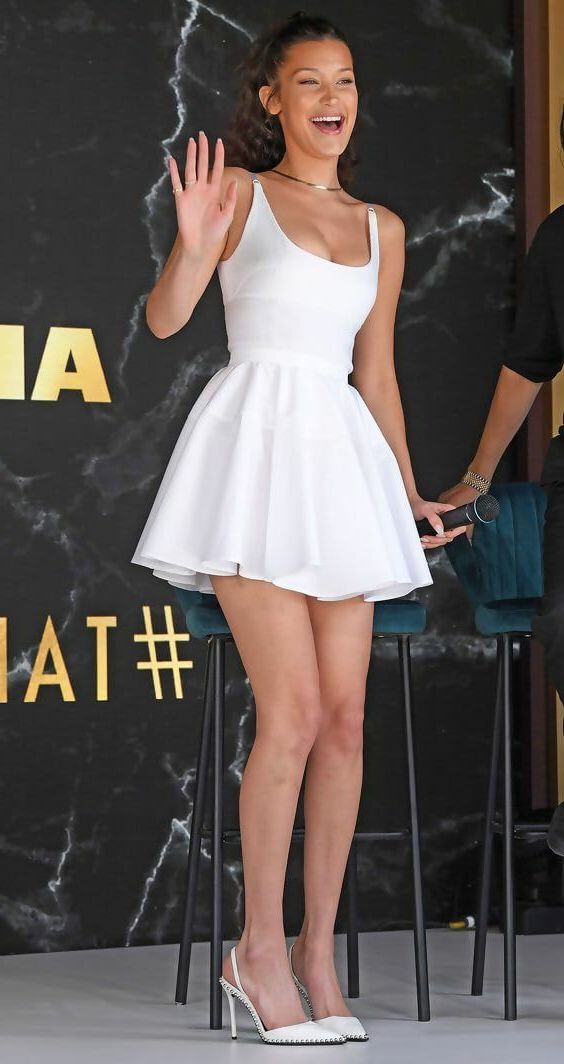 Buy Similar Here
Trust me, it's easier to wear an all-white outfit than you think. There is nothing cooler than feeling comfy and special. Anyway, read on to see awesome all white ideas that will take you through this year with style.
Another all-white look completed with chic layers. We see a scuba-inspired collarless jacket teamed with a white shirt tucked in white pants completed with gold buttons. In love with these silver metallic pumps: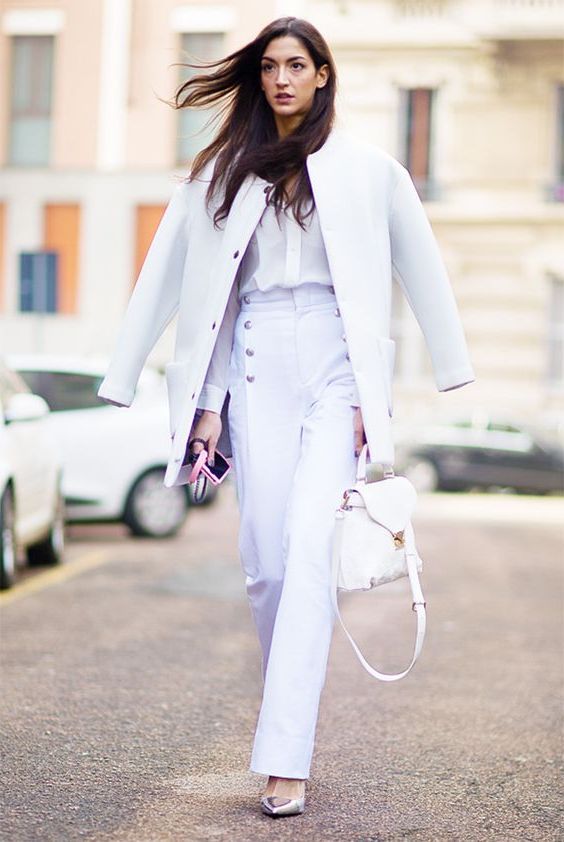 Buy Similar Here
I am a big fan of white puffed-sleeve blouses, I do love to style them with trousers of the same shade. If you are the only beginner to this look, then you can start from reworked classics, like a white button-up, teamed with white skinny jeans and white heels.
Another layered OOTD that features a sweater layered over white button-down completed with skinny jeans and cuffed pumps: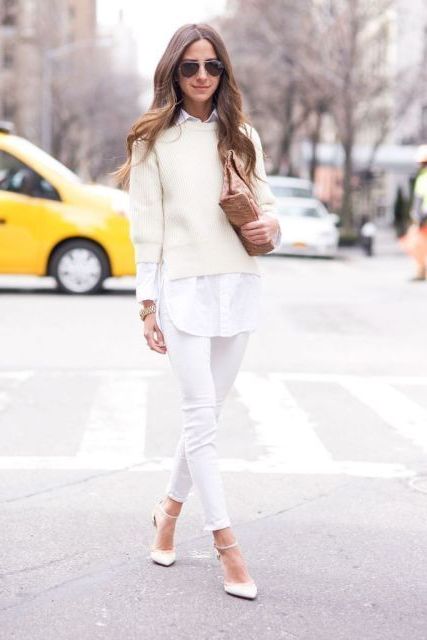 Buy Similar Here
Believe me, all white look will easily make you stand out from the crowd. Plus, white goes with nearly every print, color, and texture.
A double-breasted off-shoulder tuxedo dress with gold buttons, a must have for party women: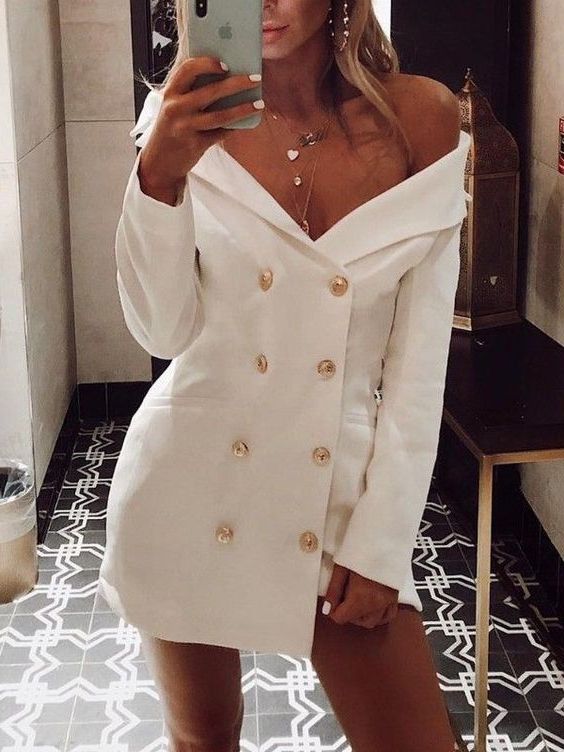 Buy Similar Here
If you are into a monochrome dressing, then you definitely gonna love this trend. I do recommend choosing pieces with different textures that are so in demand right now. For instance, solid white pants look awesome with sheer blouses.
Kim Kardashian is wearing a stunning all-white look that consists of a blazer, blouse, skinny ankle pants and white heels: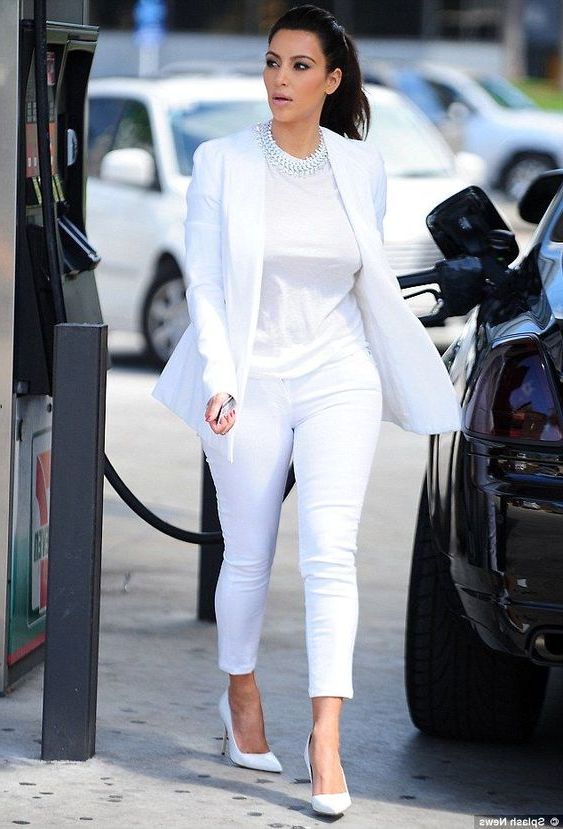 Buy Similar Here
Don't forget about your accessories, they can make you look special, as well as add some personality to your outfit. For instance, an all-white look can be updated with a cool belt or a statement bag in neon or any other color that can easily liven up the whole outfit.
A maxi shirtdress in white completed with a brown leather belt and salmon pink flat pumps: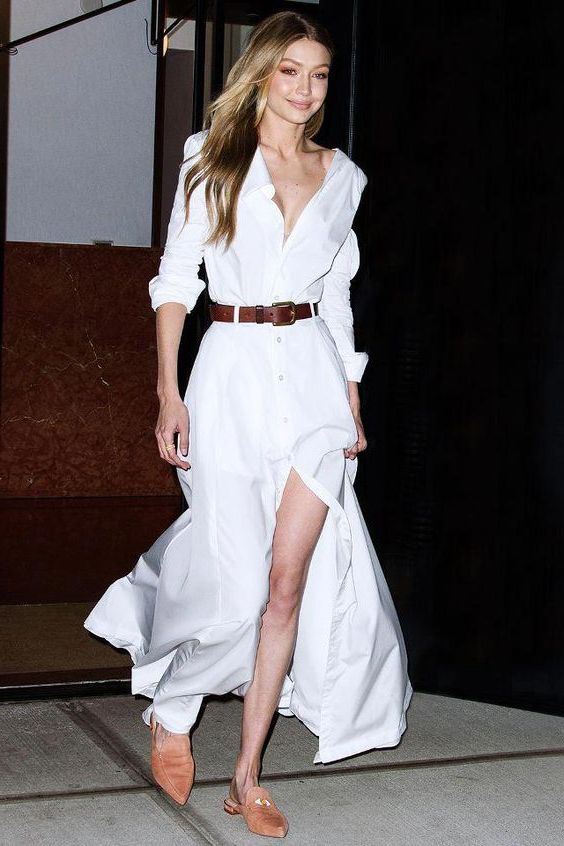 Buy Similar Here
Another great thing that I love about white, it works for all seasons, appearing light in summer and luxurious chic in the winter time.
Keep an eye on this white sweater combined with white skinny jeans and silver metallic pumps: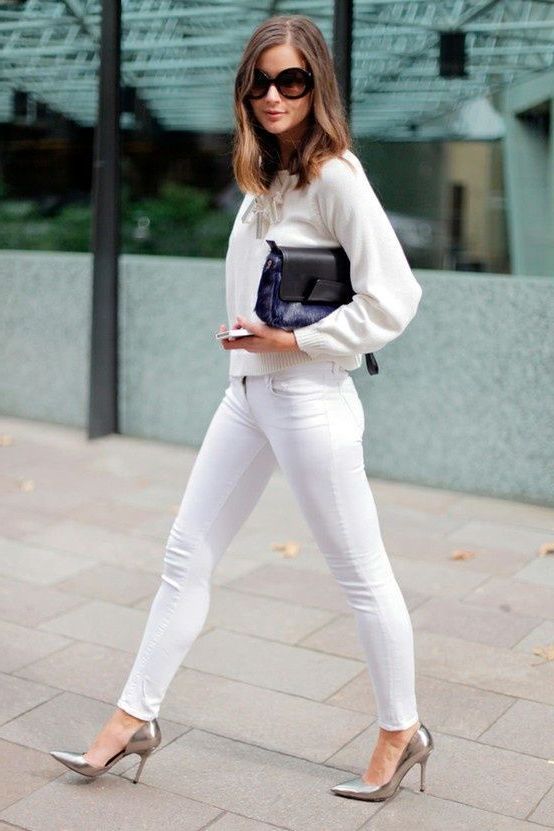 Buy Similar Here
I wanted to gather all my favorite ideas and looks that can make anyone stand out from the crowd. For instance, try on white skinny jeans teamed with a classic light blouse and cool white trainers for casual street walks, white shirt tucked in white leather pants for late brunches, summer lightweight dress for beach walks or all white look for summertime parties. What I am trying to say is that you need to try to keep things sophisticated and easy to style.
Shirt plus skinny jeans in white completed with rounded clear sunglasses and beige heeled sandals: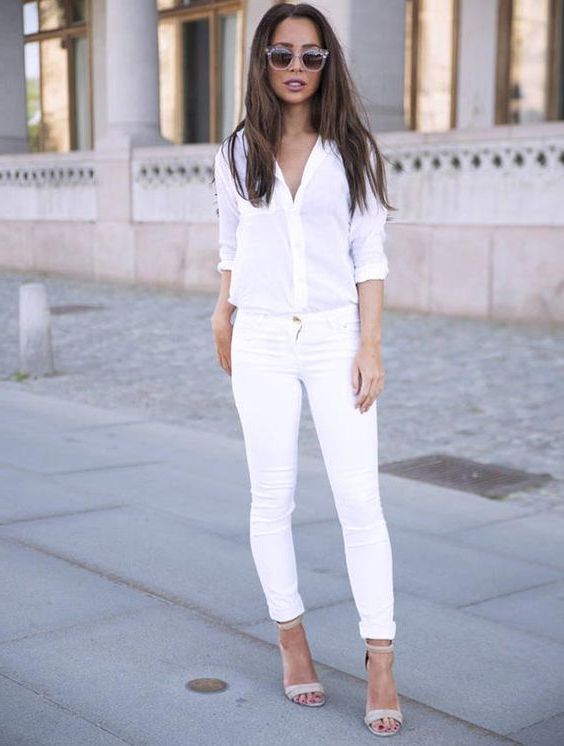 Buy Similar Here
As you can see, there are great ways how to combine each of these simple staples, all you need is to use your imagination. Anyway, read on to find out more and let me know your thoughts in the comments below.
See More Ideas On How To Wear All White Party Outfits For Women:
Here we see a white suit jacket teamed with a semi-sheer blouse and shorts: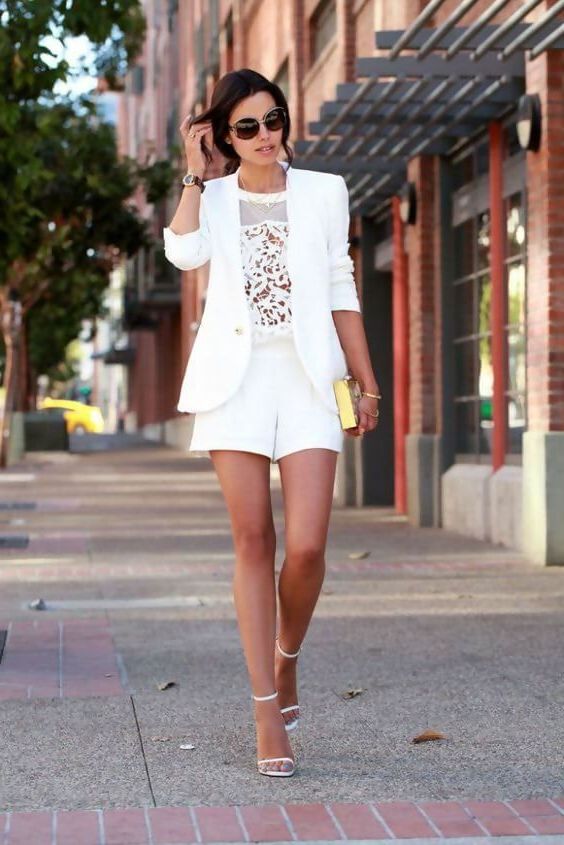 Buy Similar Here
White Skinny top with the choker is tucked in white leather mini skirt: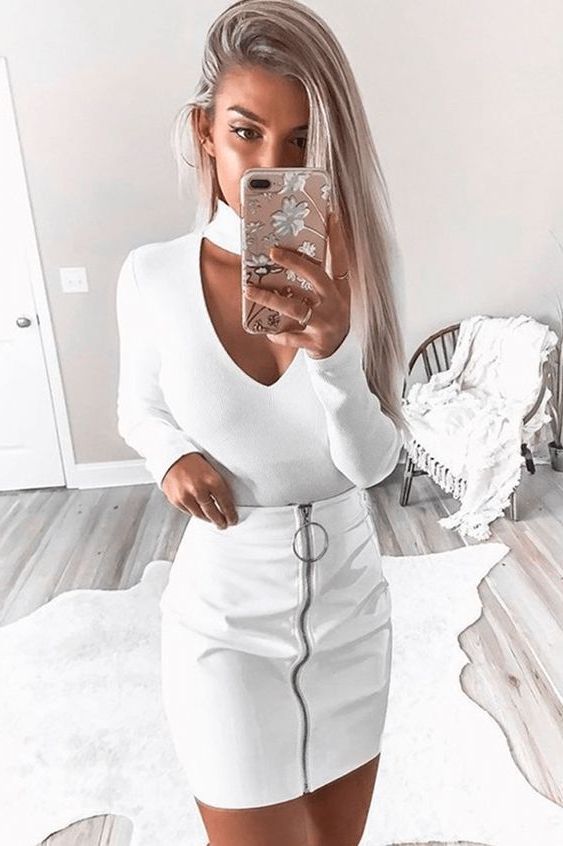 Buy Similar Here
Off shoulder crop top with long sleeves and wide leg pants is a perfect combination: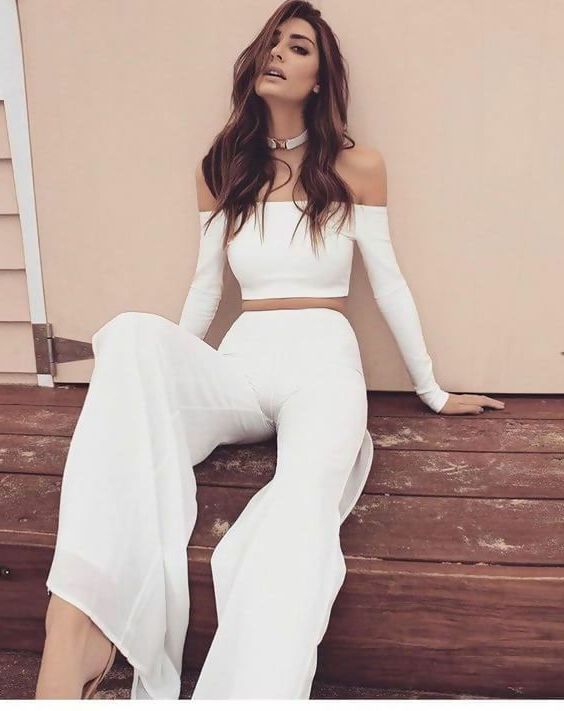 Buy Similar Here
A white wide brim hat ideally suits this white long shirtdress teamed with white skinny jeans and snakeskin print pumps: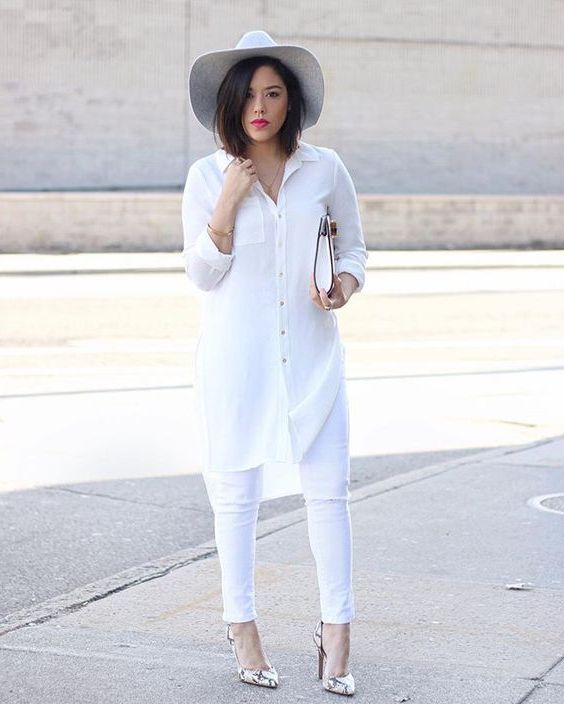 Buy Similar Here
Crop tank top in white looks hot teamed with bootcut jeans: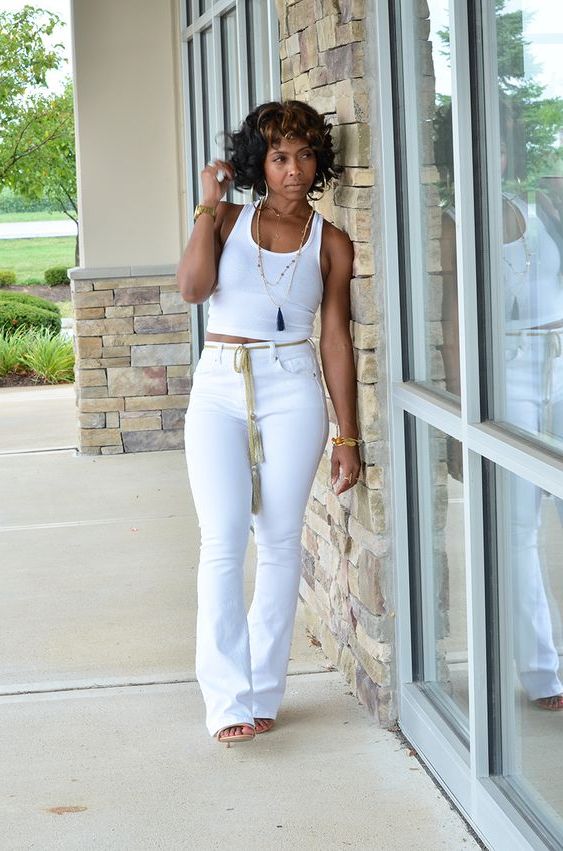 Buy Similar Here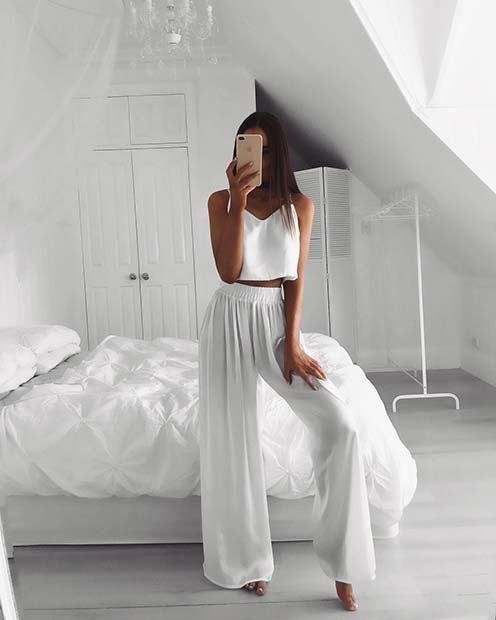 Buy Similar Here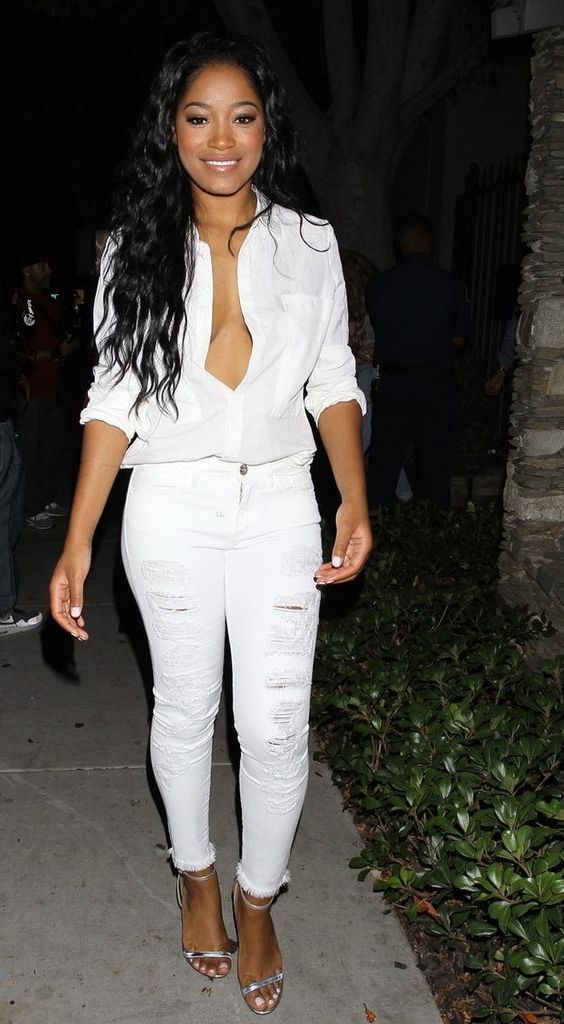 Buy Similar Here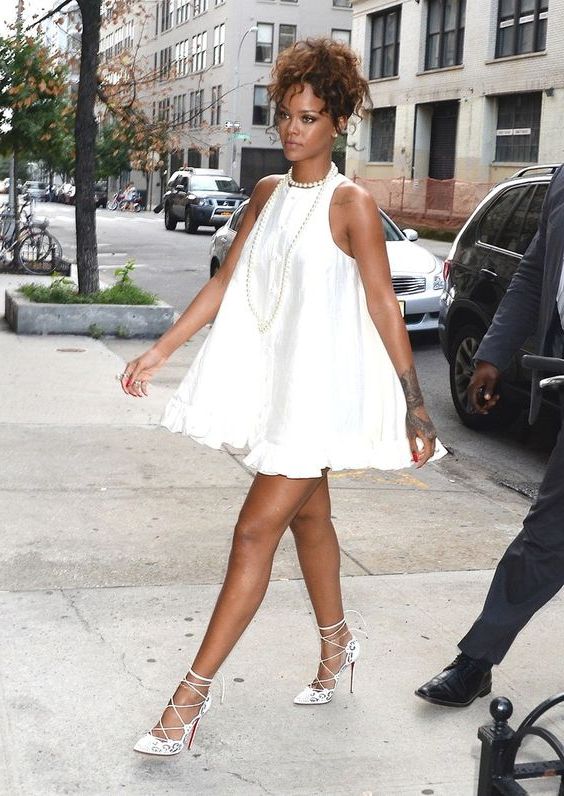 Buy Similar Here

Buy Similar Here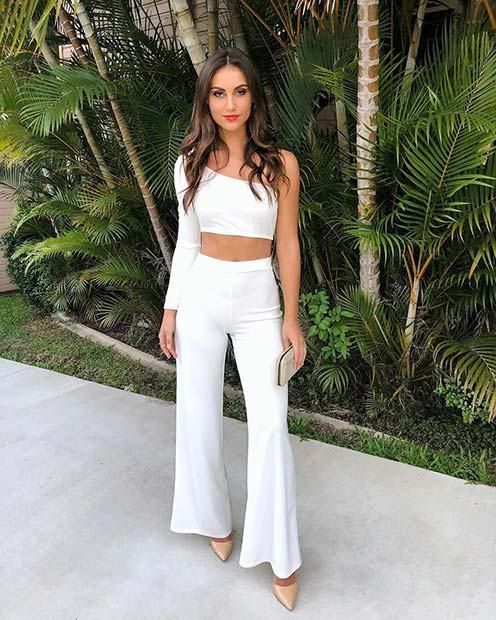 Buy Similar Here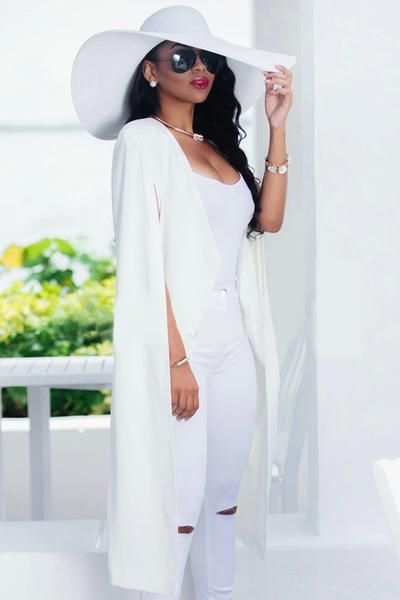 Buy Similar Here

Buy Similar Here
Crop top and blazer ideally suit this skort: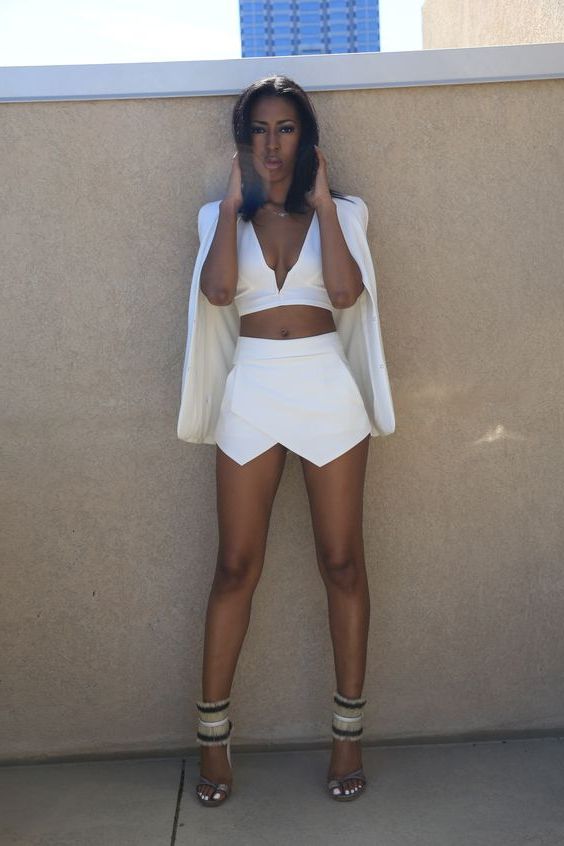 Buy Similar Here
Long sleeve white bodysuit in lace looks sassy with these tailored high-rise pants: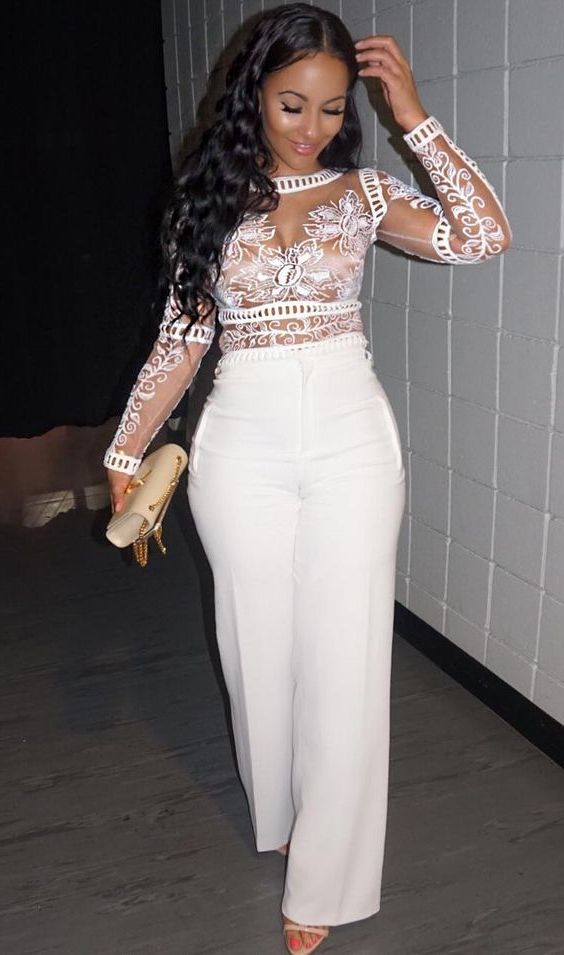 Buy Similar Here
White lace bodysuit with spaghetti straps ideally matches high-rise white pants: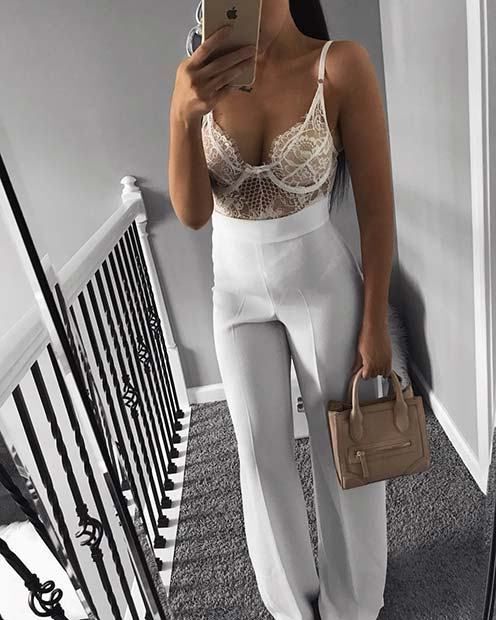 Buy Similar Here