Today I bring you easy steps on how to master a perfect French look. Believe me, every Parisian chic can easily master a perfect French look. This is a perfect trend that allows you to make a real statement in the crowd, by showing off your unique and individual style.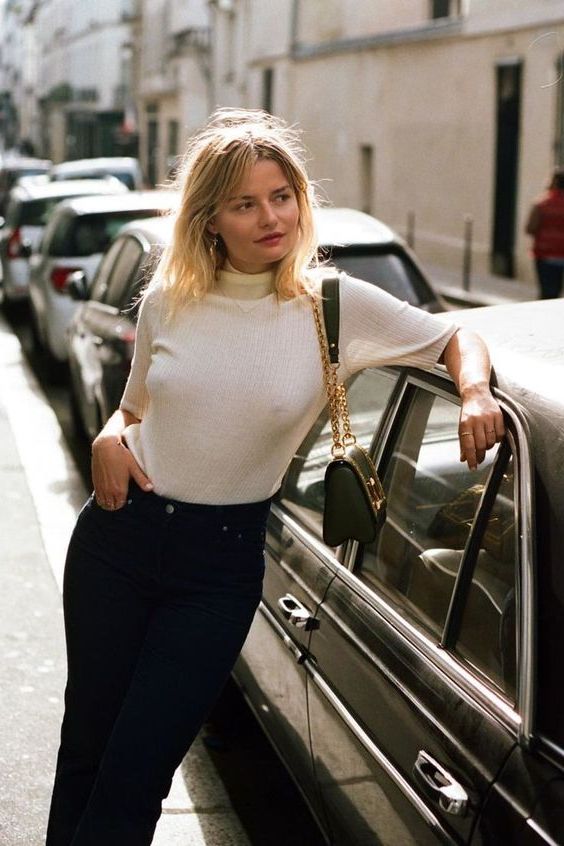 Buy Similar Here
I gathered all my favorite ladies street style looks from the streets of Paris. There are so many interesting outfit ideas to follow. It's so interesting to see what looks gonna be trendy next year, as we see wonderful combinations that can really give us a huge inspiration for our next week looks. Read on to see more.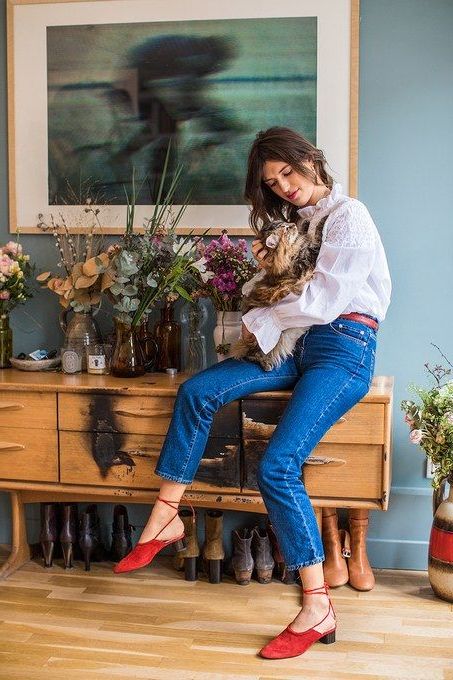 Buy Similar Here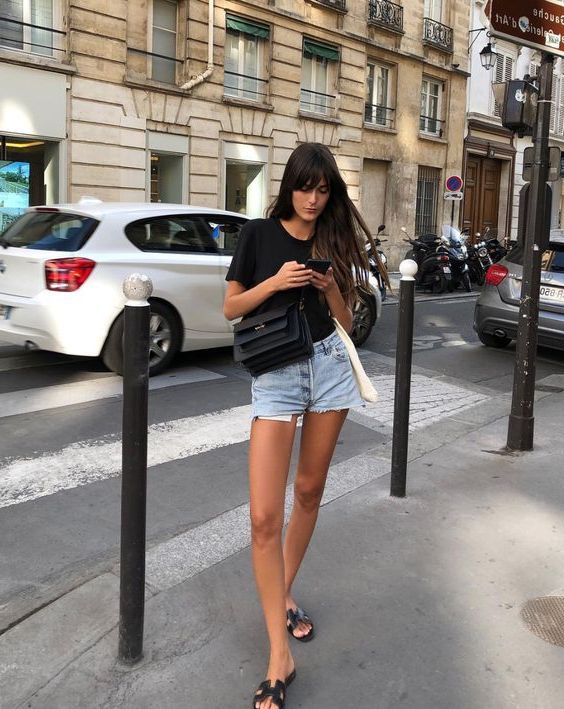 Buy Similar Here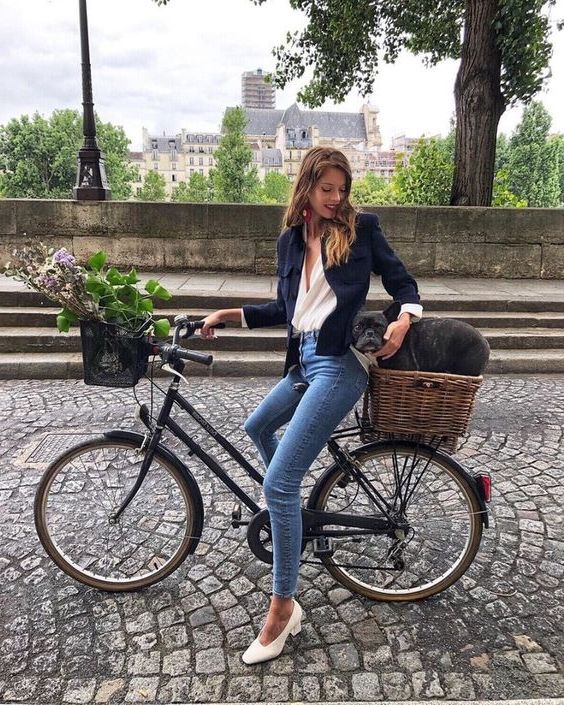 Buy Similar Here
You are about to see lots of different combinations, including jeans, dresses, shorts, skirts, etc. What really makes me crazy, then it's the way Parisian ladies play with various trends and styles by combining each other and creating something special and unique. Another great thing about Parisian Chic look is a comfort. No matter what you wear, but the functionality plays one of the major roles in creating your one and only look.
Personally, I love the way how one lady appeared on the streets wearing a lovely cream white trench coat worn atop white knitted sweater paired with light blue denim shorts and pointed-toe loafers. It feels like every garment is taken from various trends, but their combination created something new and stylish.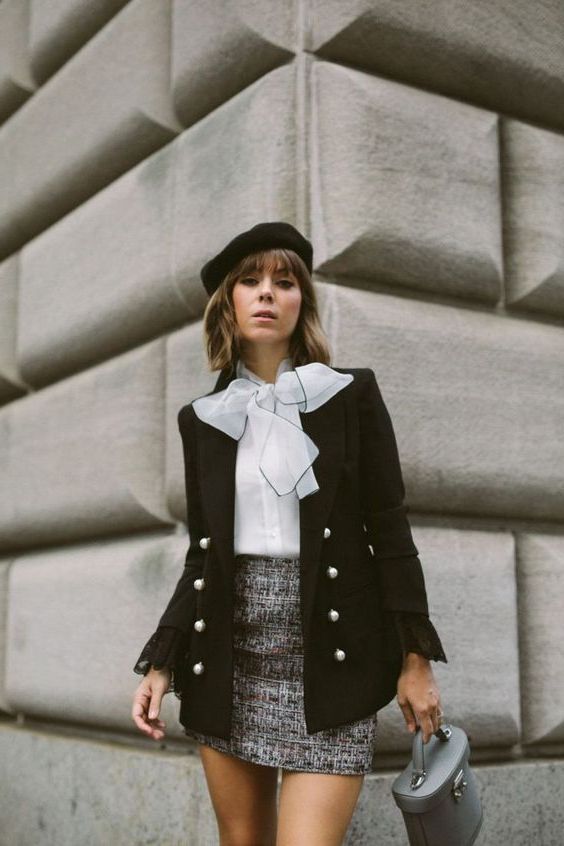 Buy Similar Here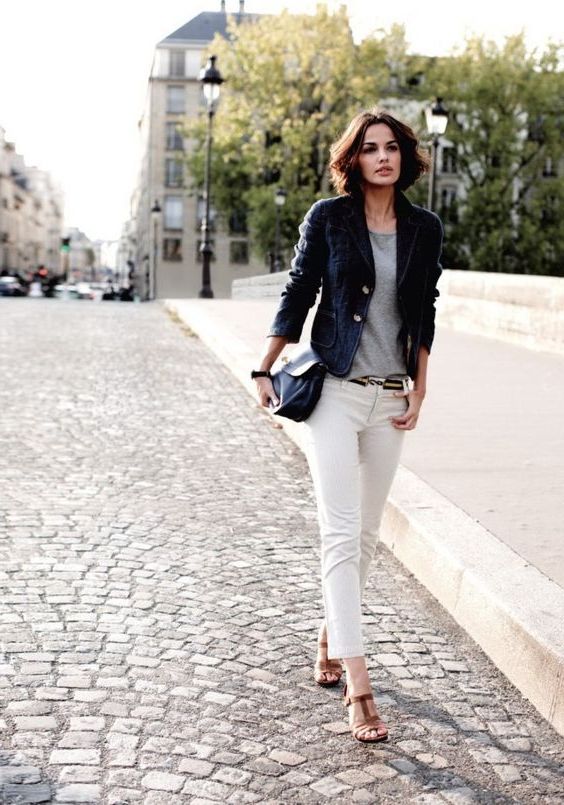 Buy Similar Here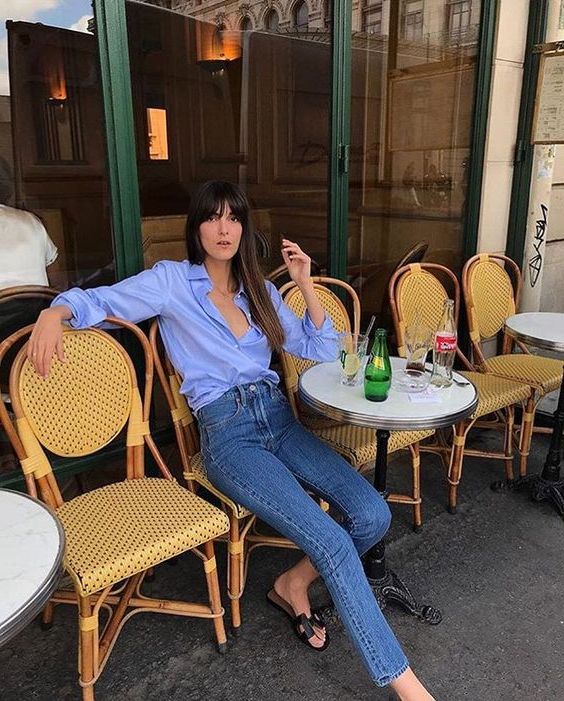 Buy Similar Here
Fashion lovers across the globe have always envied the French for their minimalist and effortless sense of style. While there are many versions of French chic, the one thing common to all looks is making an effort and putting a lot of thought into an outfit, but making sure it looks effortless. The idea is to look good while also looking like you're not trying it at all.
French women buy a great story
…not just an ordinary piece of clothing.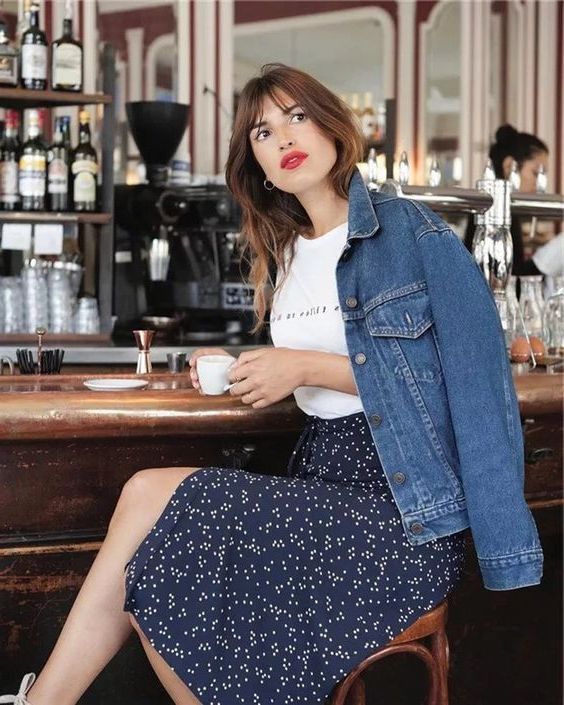 Buy Similar Here
The French will think long and hard before buying something. They won't buy something because the individual piece is great. The first thing on their mind is how to fit that individual piece into their already existing wardrobe, and if that goes with the vibe of their overall look.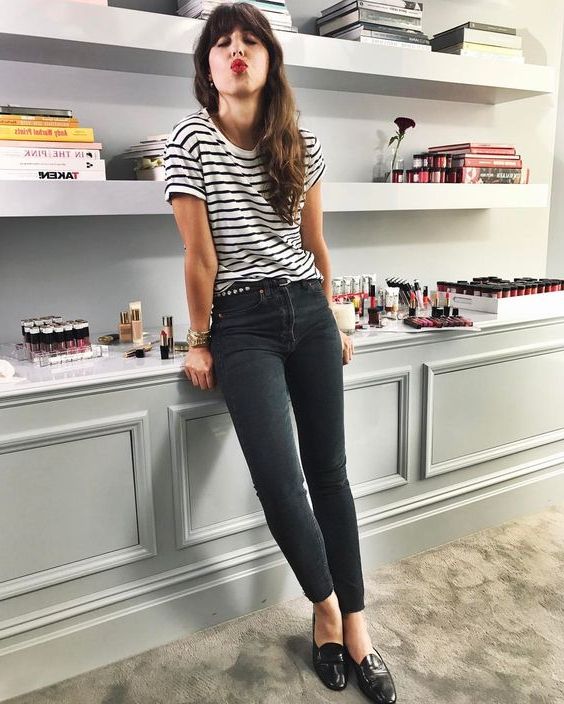 Buy Similar Here
It is essential that each element of an outfit works to create a complete outfit. This is a classic style secret everyone with a great sense of style has mastered. Great style is not just about exclusive branded clothes combined one with another, but about how one puts them all together.
If that pretty floral skirt you just saw online is too garish to go with anything you have, a French woman would tell you not to buy it. So as much as individual details, the bigger picture of how an entire look comes together is as important.
You will not see French women in head-to-toe leopard print. You won't see them wearing a red dress with red shoes and red lipstick. French women do not mix colors like navy and yellow. Parisian fashion is about restraint and balance. Even when mixing unusual colors and prints, they exercise caution and stick to muted hues.
Androgynous touch
If something is already girly, offset it with a little androgyny. If something is already sporty, make it a little sexy with something feminine. If something is very formal, take it down a notch.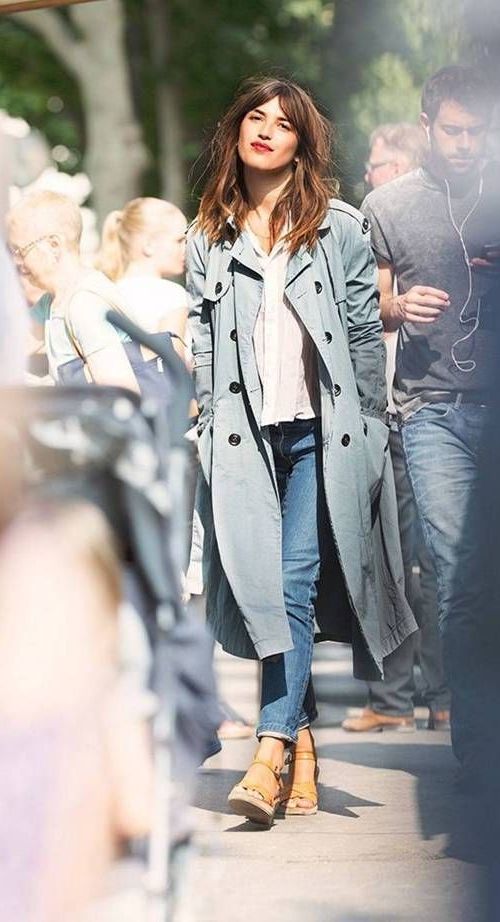 Buy Similar Here
To those still confused, the idea is to coordinate the outfit in a way that makes the look seem rough around the edges and somewhat undone. It's all about showing up in something which looks like it was just thrown together (but actually took a lot of thought and effort).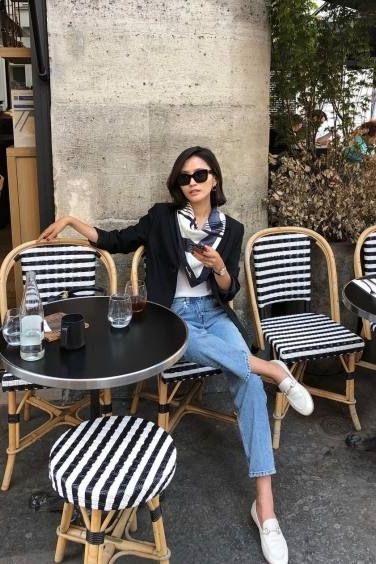 Buy Similar Here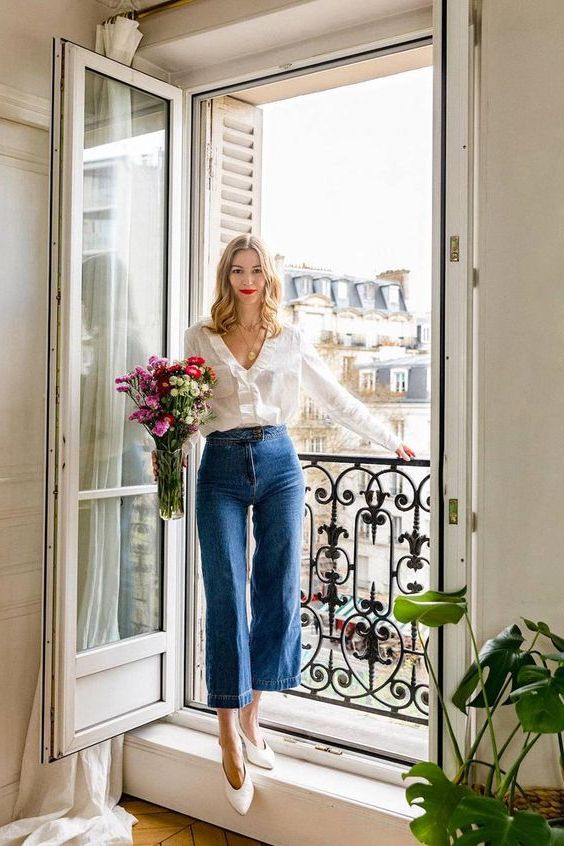 Buy Similar Here
The truth is that androgyny as we know it today, became cool only thanks to legendary French fashion icon Coco Chanel. A woman who had enough of a market saturated with frills and flounces, Chanel wanted women to be able to wear clothes which did not require them to overemphasize their femininity. That is how the concept of boxy silhouettes, straight lines, and simple, clean, shapes usually seen in men's fashion back then, came to be. The French idea, then, is to take something masculine, like an oversized smoking jacket, and make it feminine, by wearing nothing underneath it.
Colors are Important to French ladies
Your average Parisienne is an eclectic woman who loves breaking fashion rules, but only because she knows the rules. Colour is a very important part of this rulebook. Picking a navy sweater instead of a noir turtleneck, a tan leather jacket instead of a jet black one, white jeans instead of the old blue ones, are some little tweaks they make, after having tried the standard basics. Having said that, stick to the basics. So, ditch the red leather pants you wanted on a whim, and buy a pair of smart black slacks. You can experiment a lot more with the latter.
Wardrobe Basics Are Very Important
For some reason, people still don't realize the importance of wardrobe basics, in spite of every fashion magazine listing out such staples a billion times. The French, however, do; which is why they are always so well put-together. The idea here is not owning a lot of clothes but owning those classic items which work with anything and can be paired with each other to create loads of looks.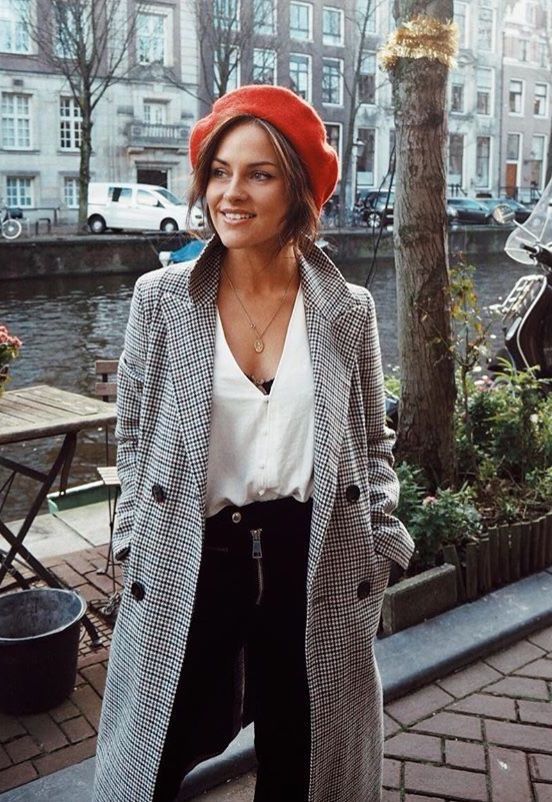 Buy Similar Here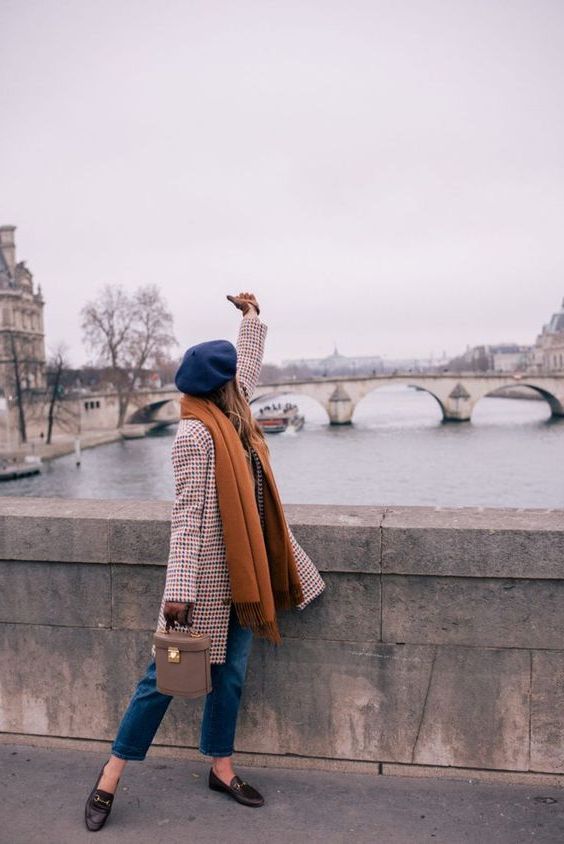 Buy Similar Here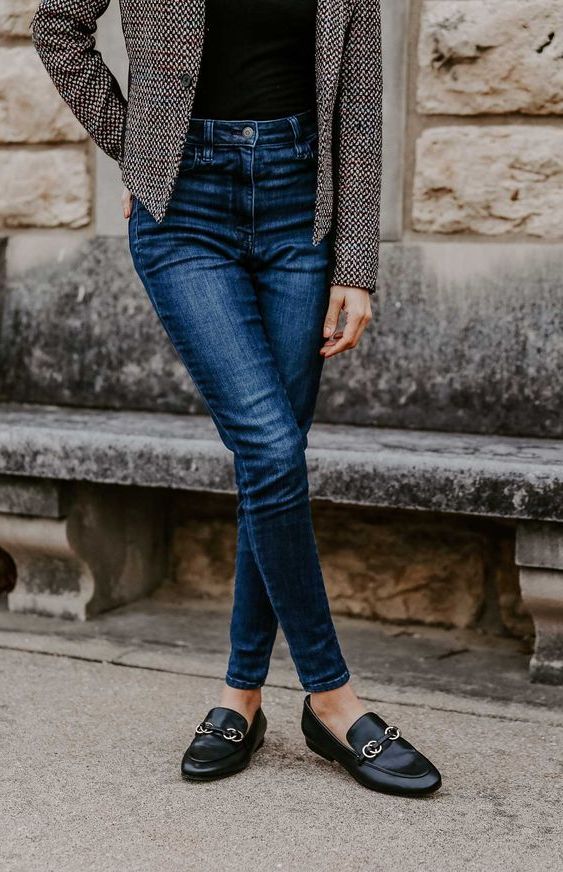 Buy Similar Here
These basics are the difference between someone who always feels like she has nothing to wear and someone who always has material for a great but easy look. The lesson? Stocking up on many versions of a basic to create a fresh, but classic look. So, take a concept of a white shirt, and make it sexier by elevating it. Think of elements like color, material, cut when trying to switch it up. For example, a cream-colored, sleeveless, collared, v-neck silk blouse is an improved variation of a basic white shirt. Dark blue skinny denim pants are a variety of basic true blue straight cut jeans.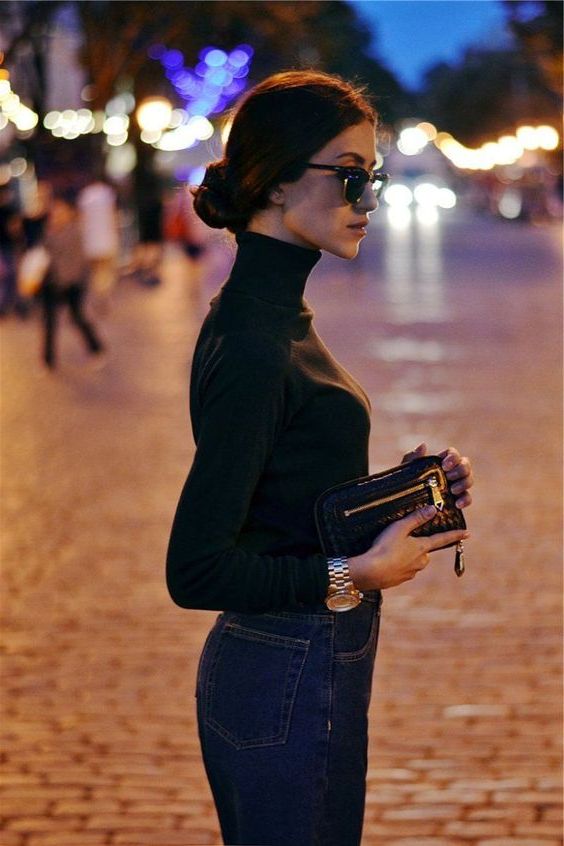 Buy Similar Here
Sequinned ballet flats are a variation of basic black ballet flats. The list is endless and open to interpretation. The importance of basics exists because the French idea of fashion is that life should not be about spending all your time around a wardrobe, trying to figure your clothes out. Even if you are someone who doesn't know or understand fashion, you should be able to throw a great outfit together. Investing in basics helps you do just that.
The right accessories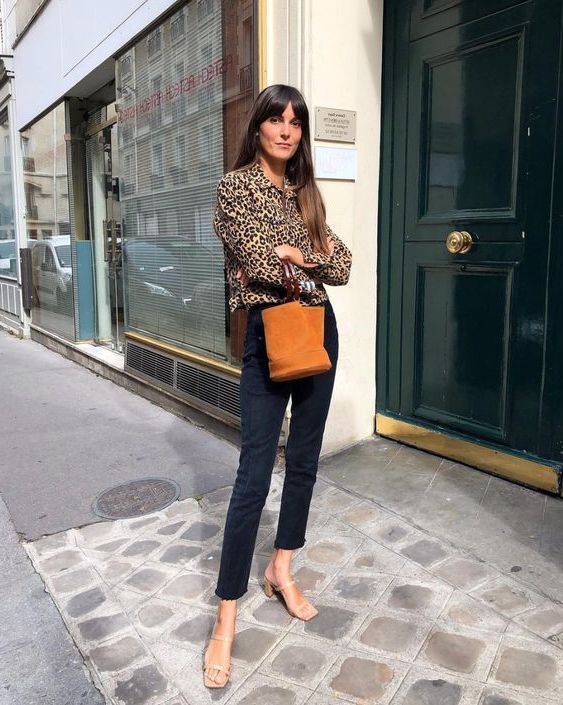 Buy Similar Here
To put it simply, French fashion is about dressing like a grown-up who has no time to be lax, and no energy to deal with anyone's bullshit. Apart from the obvious perfume, think chic silk scarves, oversized movie-star sunglasses. The great part about these style rules for those living in India is that sunglasses are almost a necessity in India. Plus, silk scarves can be styled in a thousand ways to suit tropical climates like ours. As far as jewelry goes, the French try to avoid it.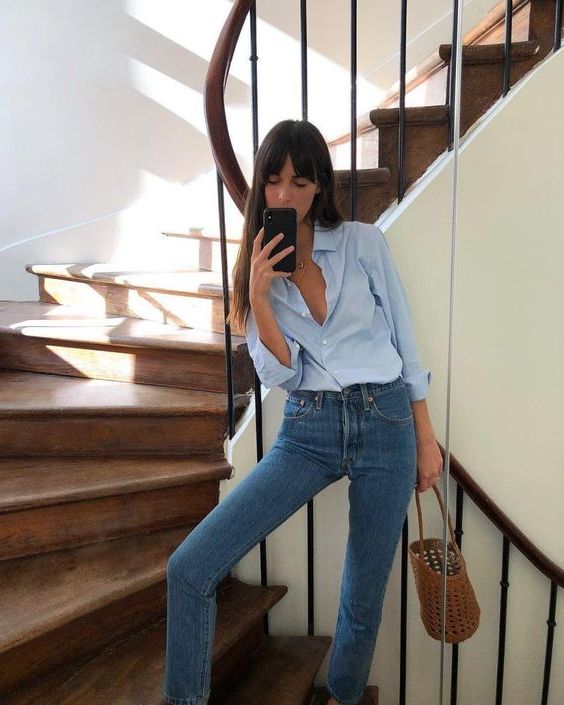 Buy Similar Here
If they do go for it, there's no scope for silver junk pieces which someone's rebellious teen daughter could be spotted wearing during a goth phase. So, it is best to stick to the mature beauty of gold-toned jewelry, which is all the rage at the moment. Stylish, but comfortable shoes are also a must. Pointed heels, flats, riding boots, sandals, and pumps are all appropriate for Parisian chic style, but one should avoid trainers, flip-flops, or heavy boots.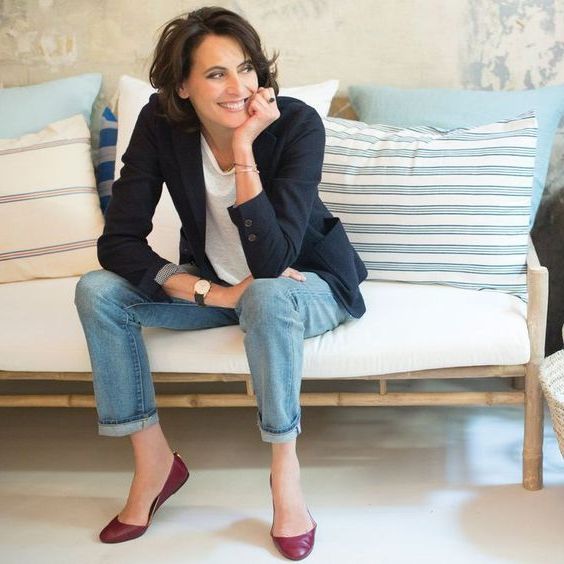 Buy Similar Here
The French are all about owning who they are, be it their bodies, their dark-circles, or their favorite simple straw bag which they love because they have owned the fact that they can't afford an expensive Chanel. Being genuine and having a strong sense of personal style is central to French fashion, not just the luxury labels Paris is home to.
Scarves are Year-round
While many Americans only use scarves for the winter months, Parisians wear them on a yearly basis, in heat, cold, and everything in between. Think of the scarf as your new French best friend. In fact, it's a subtle way to fit in. Short scarves, long scarves, or tied around the neck, all are welcome. Moreover, scarves can add a splash of color and style to your potentially modest wardrobe. You might feel silly as an American wearing a scarf in the dead heat of the summer, but in Paris, it's the norm! Find a light and airy scarf that will keep you breathing through the heat. And men, oui, you can and absolutely should wear scarves, too!
Flowy Clothing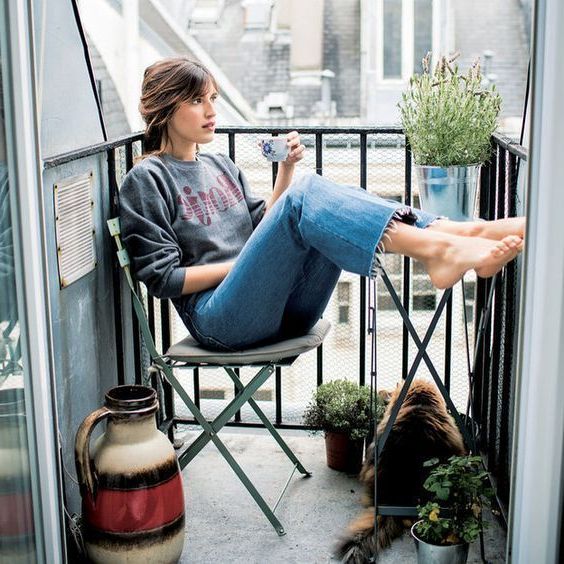 Buy Similar Here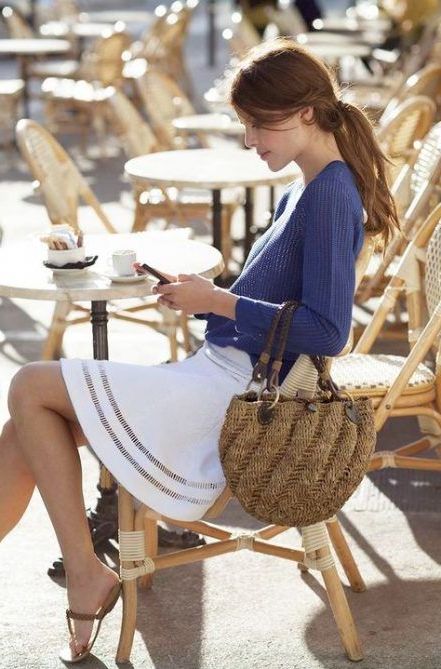 Buy Similar Here
Flowy means not tight. Flowing look is a big must-have for French ladies. It could be a dress, pantsuit, or skirt (we're talking to the ladies here). You will find that most Parisian women prefer a breezy but beautiful dress code, particularly in the summer months. It's rare to see a French woman in a skin-tight red dress. Keep it flowy and beautiful and you'll fit right in. (This is also how French women deal with the whole absence of shorts from their wardrobe. On hot days, loose pants or a maxi dress do just fine).