A romper is something that can make a great addition to your summer wardrobe! You can easily dress it up for special occasions by adding the right accessories, or it can be dressed down for casual events by adding cool shoes and a bag. I personally love to wear rompers as tops, teamed with shorts for Summer months and with pants for the colder season. A perfect romper will make you feel confident and classy.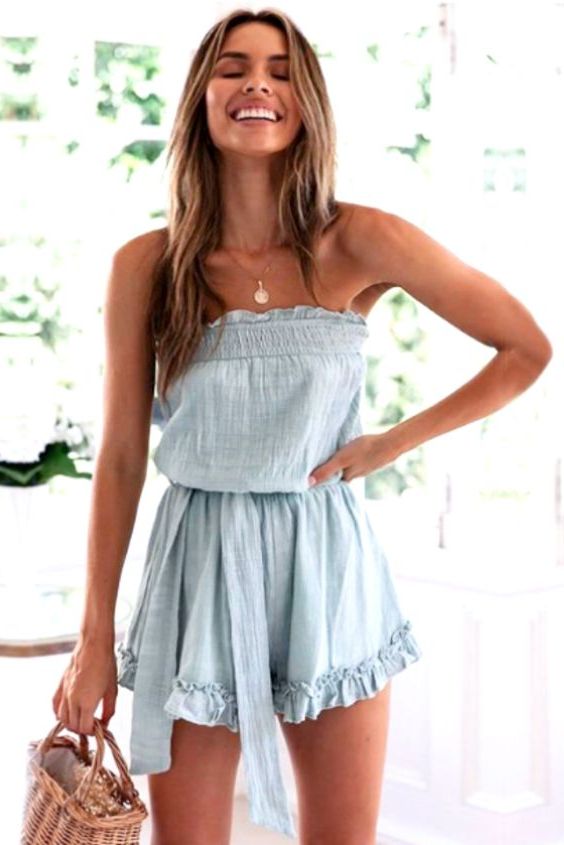 🛍️ Where To Find: Buy Related Here
If you are tired of wearing summer separates, then I do have something special for you tonight. In today's post, I want to share with you stupendous romper fashion sets to try this Summer. I know how annoying it can be wondering whether your separates match perfectly each other.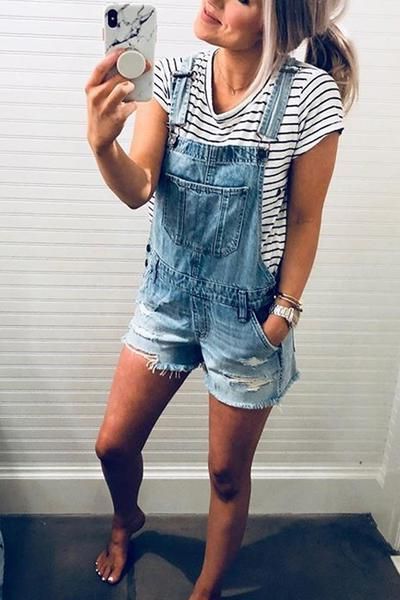 🛍️ Where To Find: Buy Related Here
These one-piece looks are incredibly easy to wear. In other words saying, you can literally wear a romper and no other clothes. This beautiful garment comes in a variety of styles, colors, and designs. You are about to see beautiful designs that are ideal for special occasions, smart-casual street walks, etc. I think you better check out the photos below and get inspired by these beautiful outfit sets.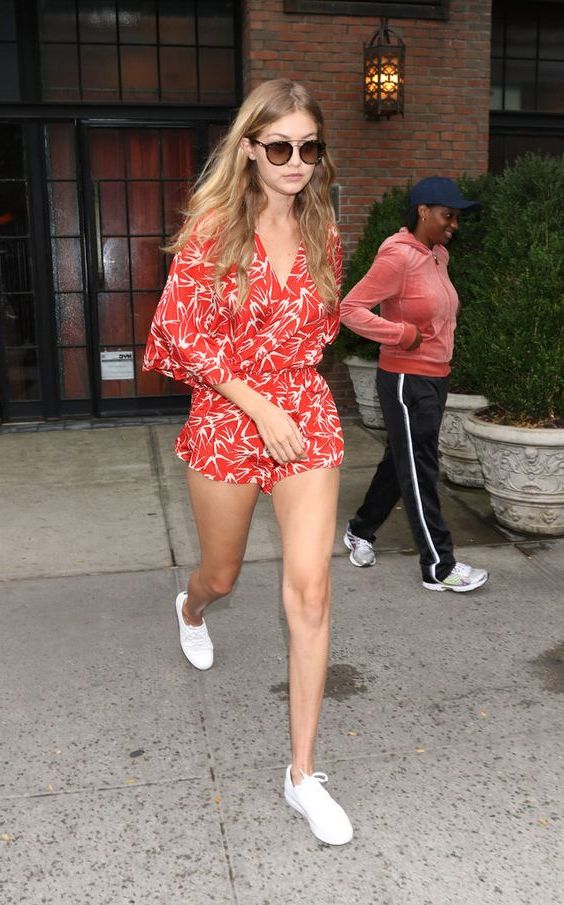 🛍️ Where To Find: Buy Related Here
Rompers have the difficult reputation of being associated with childhood. Many fashion brands have reinterpreted the style for adults, and we're ready to transition from jumpsuits to rompers immediately. When it comes to wearing a romper as an adult, it needs to be structured and well-tailored. There you have it: Rompers can look polished and elevated, as long as you keep these things in mind.
The Fit Of Romper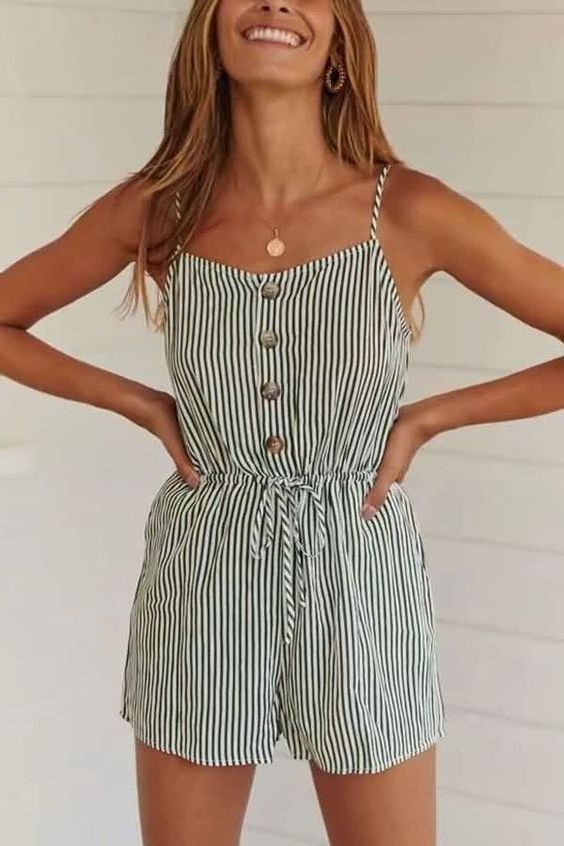 🛍️ Where To Find: Buy Related Here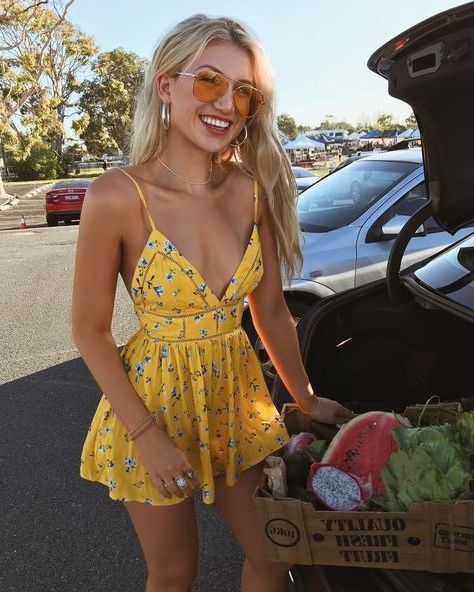 🛍️ Where To Find: Buy Related Here
Choose a romper that fits loosely and that has the right length. Depending on how long your torso or legs are, you may need to look for petite or extended sizes so that the crotch isn't too high or too low. If you can, try on a romper before purchasing it to make sure the arms, body, and legs aren't too constricting. Part of the joy of wearing a romper is that they're comfortable and stylish, so you want to avoid styles or sizes that are skin-tight.
Rompers With Sandals
For the hot summer months, it can be super nice to throw on a patterned romper, put on some sandals, grab your bag, and head out the door without having to worry about additional touches. Wear heels to dress up your romper for a fun event or night on the town. You can take a romper from casual to glam by simply changing your shoes. Wear wedges or high heels along with your romper, whether it is a romper with shorts or a romper with pants.
Rompers With Sneakers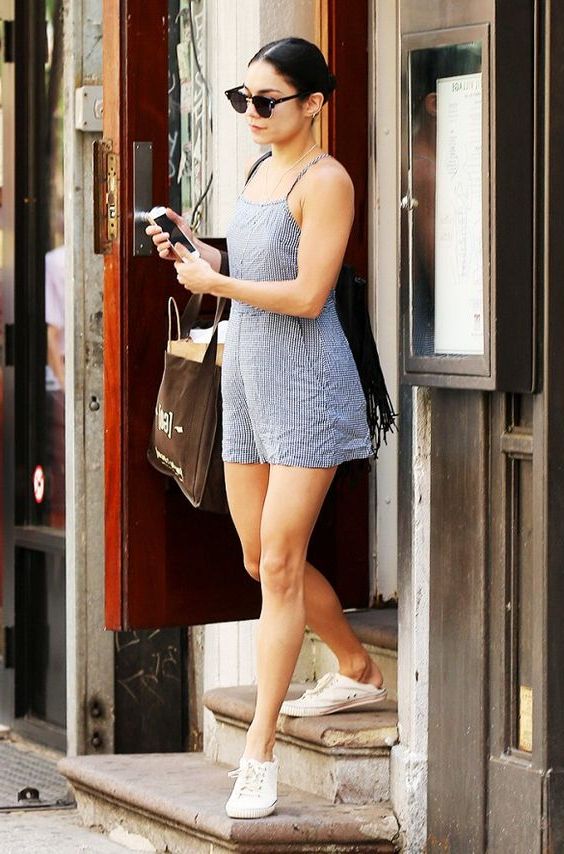 🛍️ Where To Find: Buy Related Here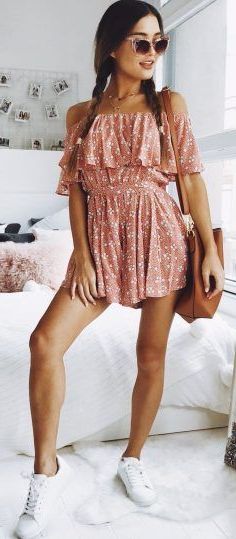 🛍️ Where To Find: Buy Related Here
Throw on a pair of sneakers for a stylish on-the-go outfit. If you're going to be walking around a festival, zoo, museum, or park, pairing a romper with sneakers is a great way to be fashionable while enabling you to keep up without getting sore feet. A classic pair of white sneakers will pair with just about any style of a romper. If you're going from the office or class to an outing, pack a pair of sneakers in your bag so you can change quickly without having to stop at home first.
Romper With A Cardigan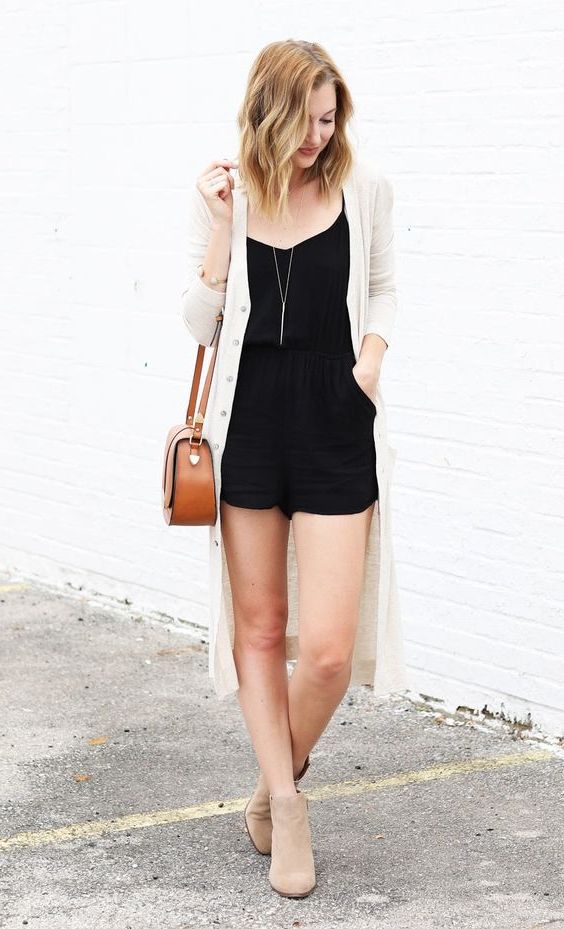 🛍️ Where To Find: Buy Related Here
Don a blazer or cardigan to transition your romper to fall and winter. It's easy to wear rompers all year long if you just add a jacket or sweater of some kind. Denim jackets are great for the fall, blazers make rompers acceptable in the office, and cardigans provide cozy warmth that is great for a weekend spent with friends.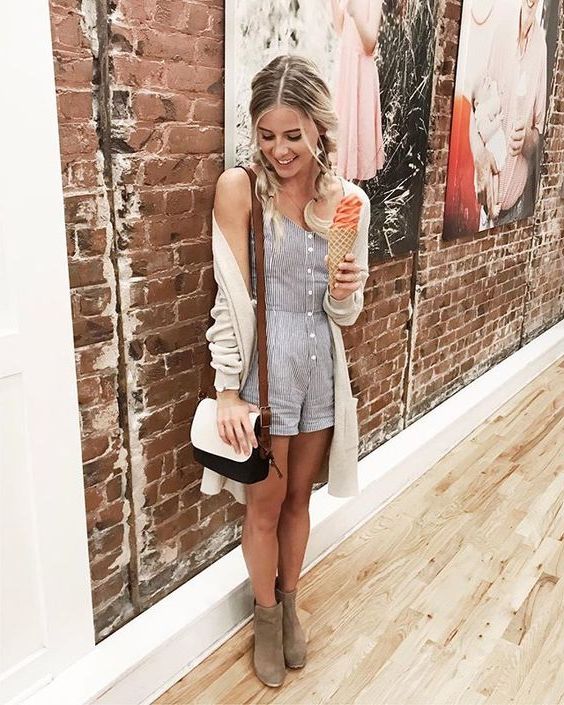 🛍️ Where To Find: Buy Related Here
I personally find rompers to be a breezy alternative to dresses during summer months. Sure, there are dozens of cute spring and summer dresses I'm coveting, but I haven't forgotten about the romper! It is a key piece in any woman's wardrobe for easy warm-weather dressing. This is an ideal piece of clothing for those women who want to sit cross-legged on the grass or touring a new city via bike share. Plus, they are about as comfortable as pajamas, rather than the oppressive bodysuit-tucked-into-a-pair-of-high-rise-denim-shorts that's so trendy right now.
Night Out Rompers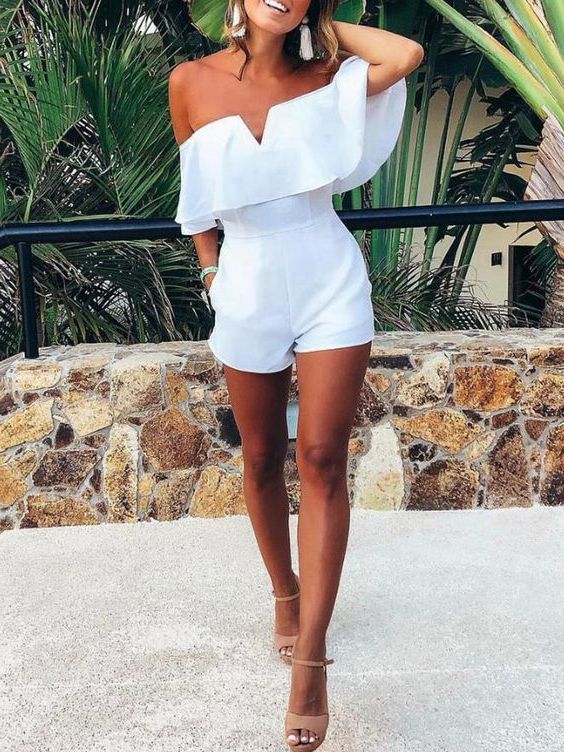 🛍️ Where To Find: Buy Related Here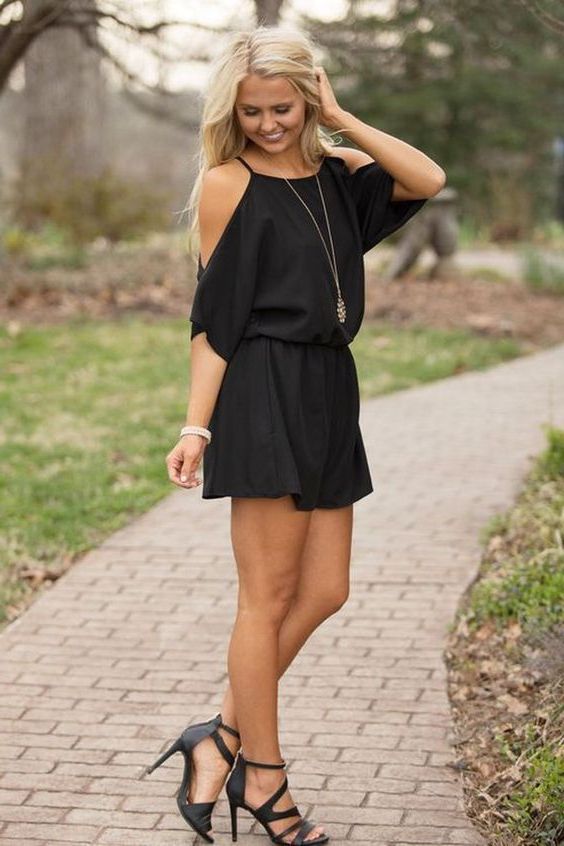 🛍️ Where To Find: Buy Related Here
The night out design is another must-try for Summer months. After a drink or two, dresses can get annoying: You're either worrying about tripping over a long dress or accidentally showing off more than you'd like in a shorter number. Solve this dilemma altogether with an elegant satin romper. It has the sophistication of a suit but is 100 times sexier—especially when paired with fiery-red heels (according to reviews, these strappy sandals are actually comfy!). You can easily go for a romper when on vacation. My favorite item to pack for vacation is one-pieces because you don't have to scramble to put together outfits once there. Plus, they're a space saver in your carry-on.
Rompers for Vacation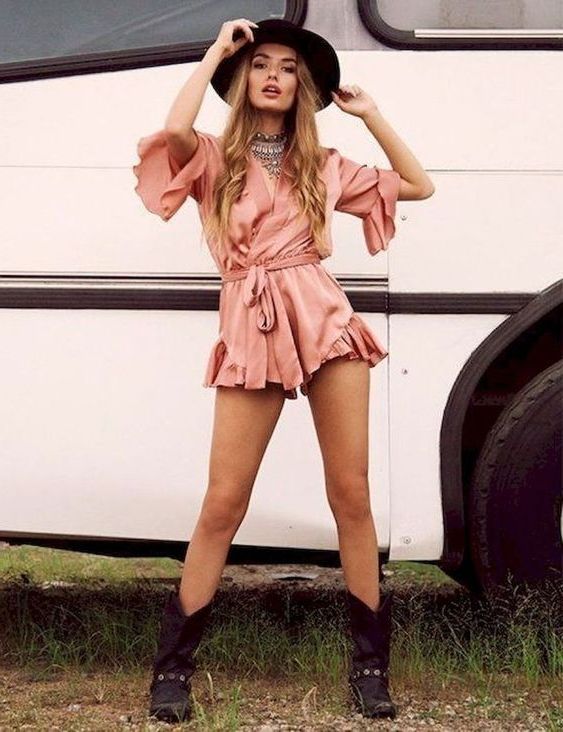 🛍️ Where To Find: Buy Related Here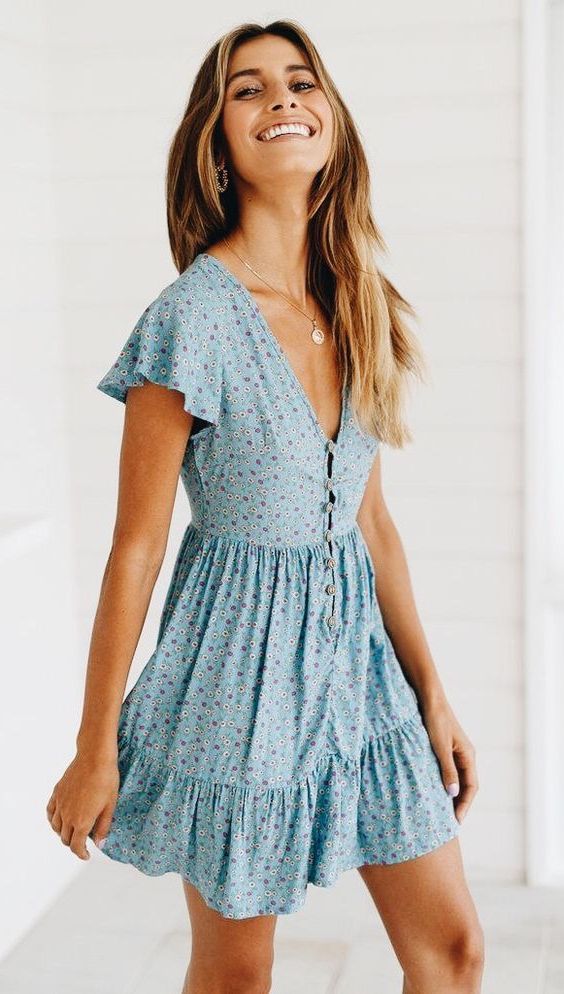 🛍️ Where To Find: Buy Related Here
A floral lace romper works well no matter your destination, whether you're headed to the beaches of Bermuda or the lavender fields of Provence. Swap your straw hat for a bucket style—this season's It accessory—and don't forget to bring a chic backpack for toting all your essentials. For your everyday life, I recommend going for utilitarian style romper. It is for the ladies who want that rugged and cool look, as opposed to a more feminine print. Roll up the sleeves for a super casual vibe and wear with one of these Birkenstocks. Pick a beautiful floral or patterned romper for a visually stunning effect. For festivals, weekend brunches, and summertime trips, a colorful, bright romper can add a lot of style to your look without requiring a lot of extra pieces.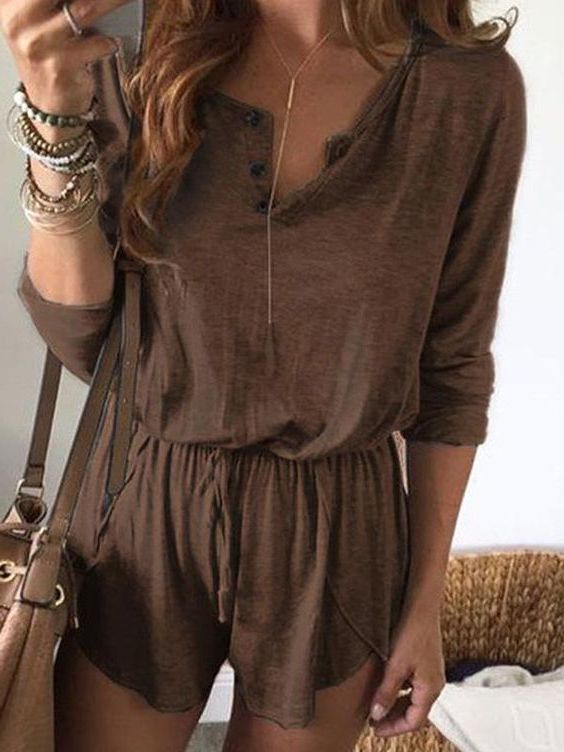 🛍️ Where To Find: Buy Related Here
Anyway, I am here to show you my favorite rompers that are ideal for creating fabulous looks. Why do I love them so much? They are easy to style and accessorize. All you need is to scroll down your mouse and find the best ways how to make rompers look awesome on you.
Sources: Wikihow, Marieclaire