Wearing a vintage-inspired look has been one of the many style obsessions we've had lately and while the look may seem chic on style icons and fashionistas, it's no secret that looks fabulous in vintage wear in today's modern times can be quite the challenge. If you're in love with the retro look but you want to give it the modern twist that it deserves to be deemed chic in today's style standards, check out these tips on how to create a modern vintage look.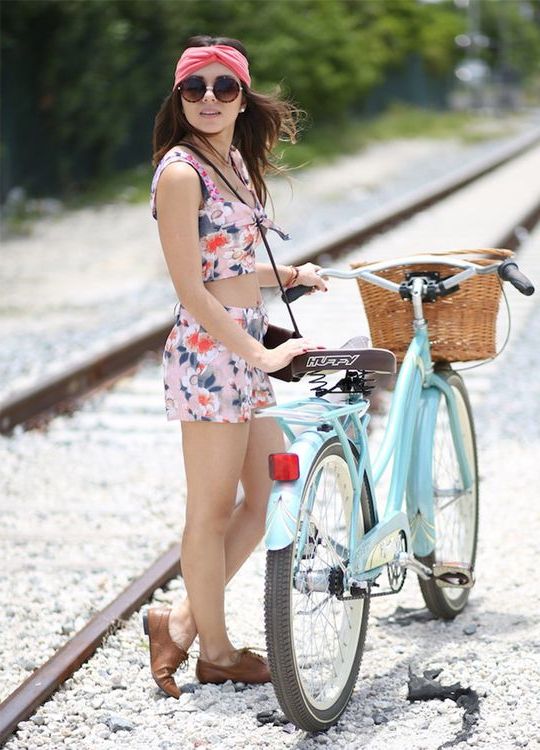 Buy Similar Here
We see a matching combo that consists of a floral print crop top and shorts completed with brown flat shoes. An ideal bicycle outfit idea.
Modern With Retro Pieces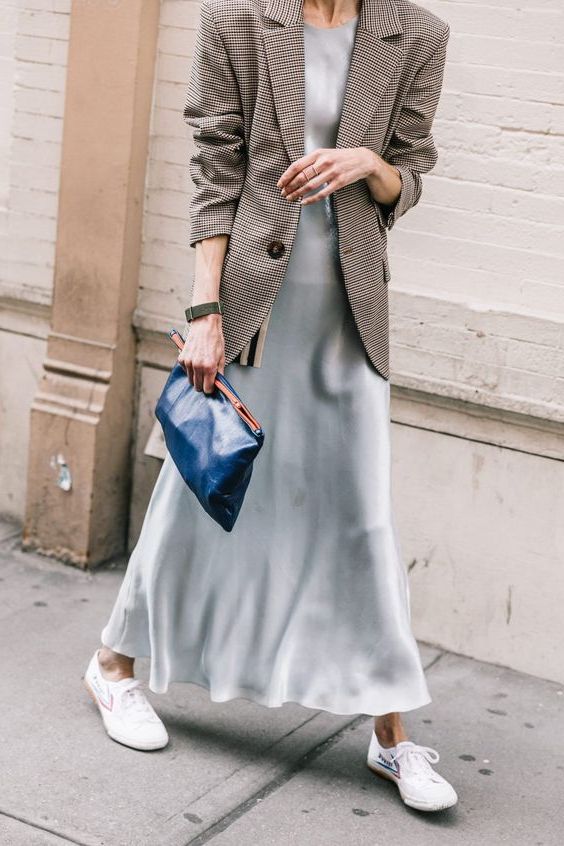 Buy Similar Here
Keep an eye on this outfit idea, it comes with a silk grey-silver maxi slipdress completed with white sneakers, micro plaid blazer, and a fabulous navy leather clutch bag.
If you don't want to look outdated, then I recommend you not to go full on vintage clothes. Sure, those clothes are very easy to combine with the same retro style essentials, but the result will disappoint you, as you gonna look antiquated. Make sure to use modern pieces along with your vintage essentials. For instance, you can wear old style rock band and retro sunnies, while keeping your jeans and shoes modern. It might be the most difficult tip to get retro outfit look great on you. Yes, mixing different decades can be hard. My personal advice is to keep on experimenting with your outfit by practicing and putting on different combos. It can be a tee from 1990s fashion styled with a light sweater from 1940 completed with a trendy parka and skinny jeans.
Fit Is Very Important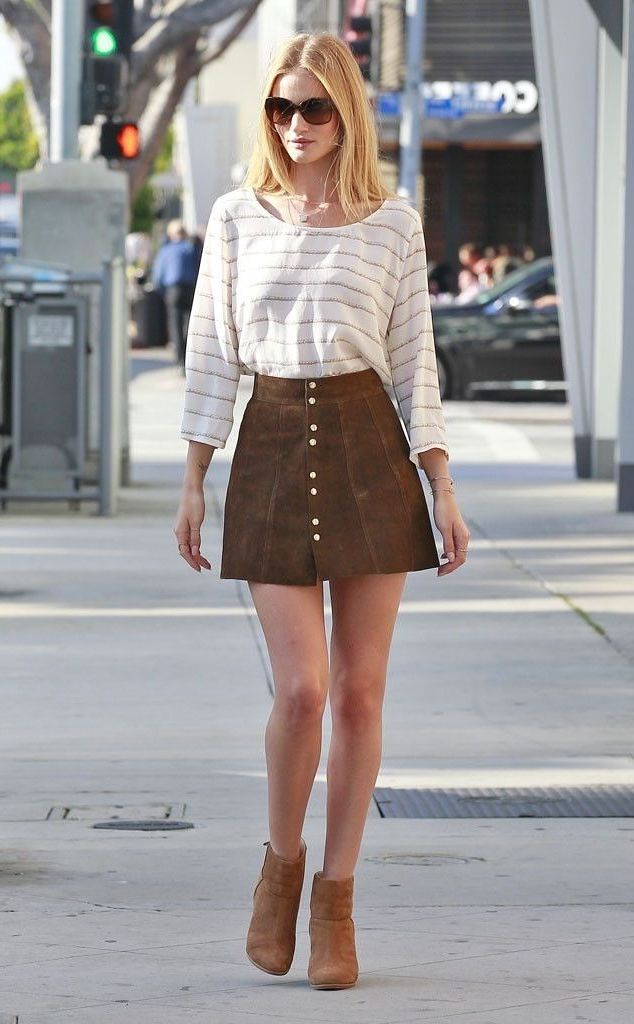 Buy Similar Here
A striped top with long sleeves ideally suits this retro-inspired suede mini skirt with front buttons. Love the brown suede ankle boots.
Next very crucial thing is the fit. If those vintage pieces look slouchy or baggy on you, then take them to a professional tailor. This concerns those clothes which were bought in thrift stores. Not all of those garments will give you a flattering look. That's why you better tailor them if you must.
Use Vintage Accessories With Modern Clothes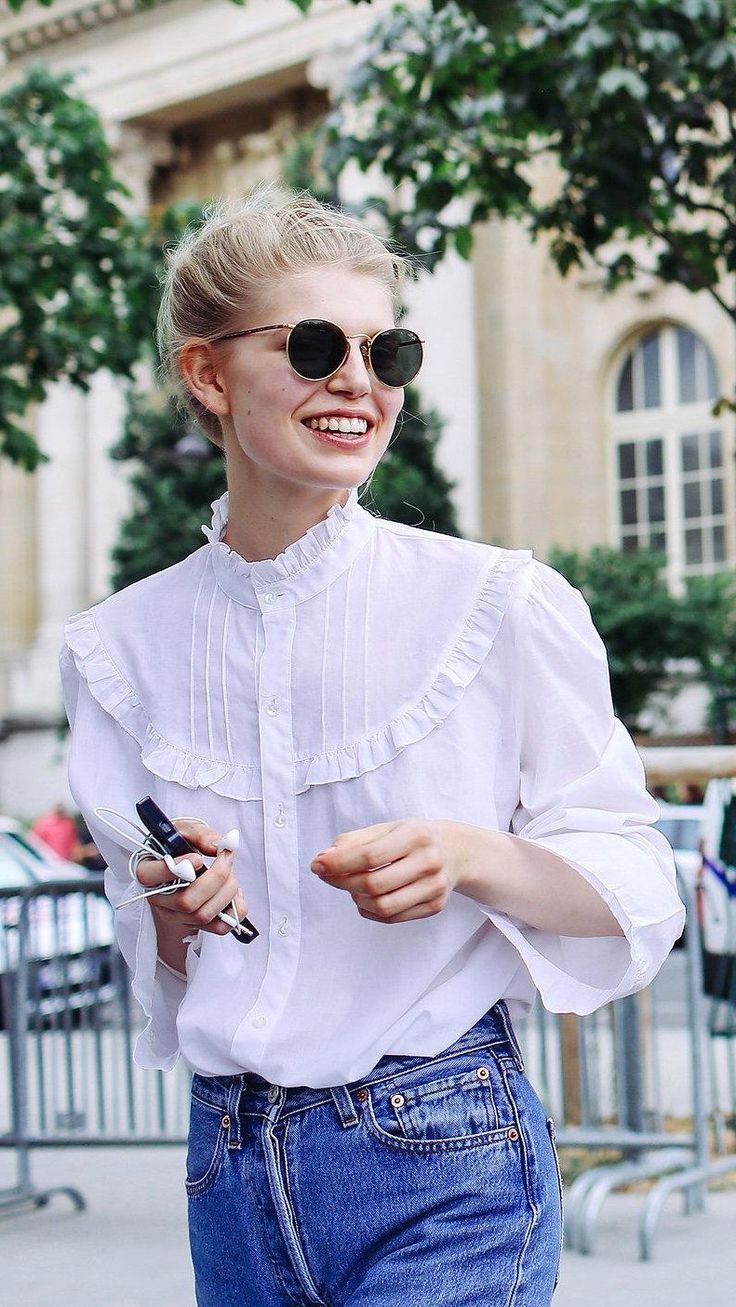 Buy Similar Here
Beauty in details. Go for a white blouse with ruched detailing tucked in blue jeans. Complete this combo with a pair of rounded sunglasses.
If you feel that vintage pieces gonna look inappropriate, then you can always use vintage accessories and jewelry by throwing it on your modern outfit. This is the simplest way to create that sophisticated vintage-versus-modern look.
Use Classic Clothes To Underline Your Vintage Items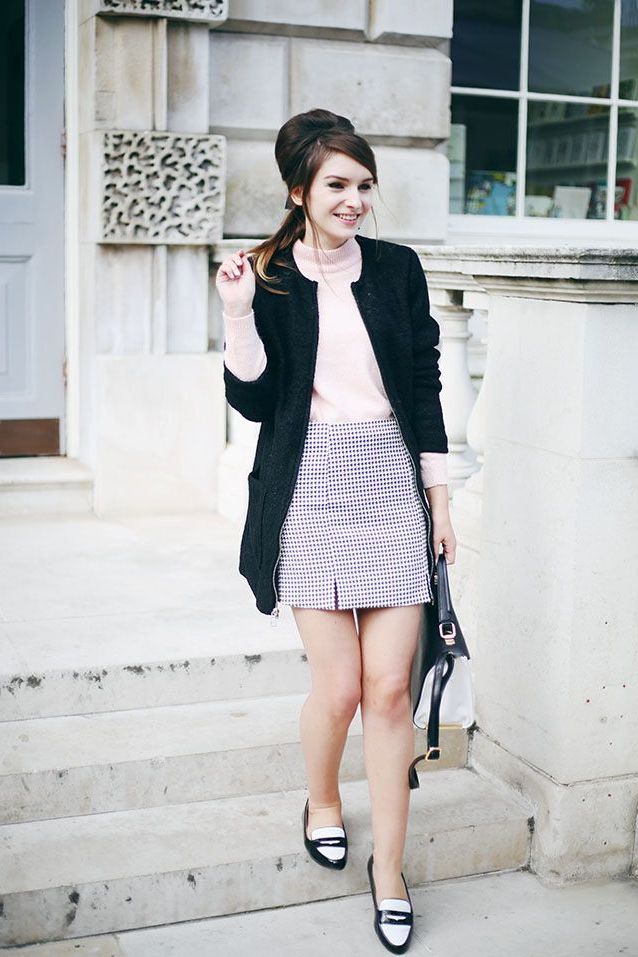 Buy Similar Here
Keep things sweet and classy! Go for a collarless black coat and team it with a cream sweater tucked in micro plaid mini skirt completed with black-white loafers.
By the way, classic pieces have a certain vibe from vintage eras, that's why if you are not sure how to create a vintage look, then you can always go for classic style look. I recommend starting from suede skirts, A-line shirt-dresses, and high-waisted bottoms.
Use Vintage Prints On Modern Clothes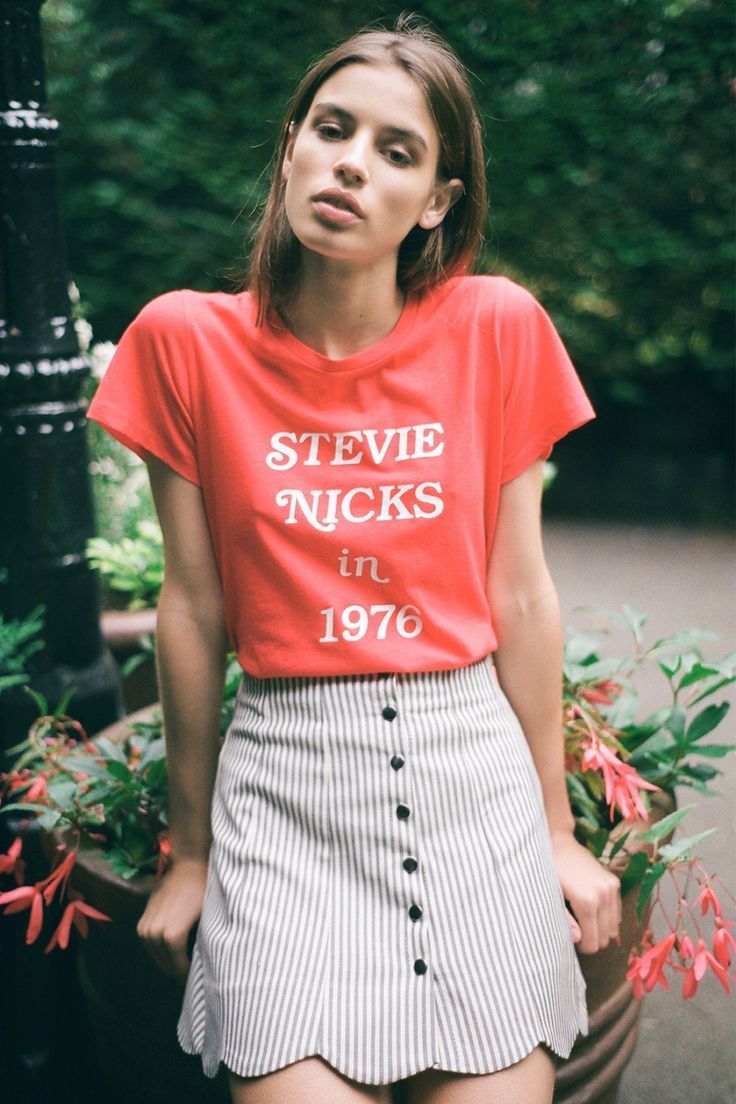 Buy Similar Here
A cool vintage styled T-shirt with a slogan is tucked in striped mini skirt with scalloped hem.
If you still don't know how to create that special modern versus a vintage look, then why don't you go for modern separates completed with vintage prints, like polka dots, old style florals, etc. This is the easiest way to achieve that very special look and make you look unique.
Mix Vintage With Denim – It Always Works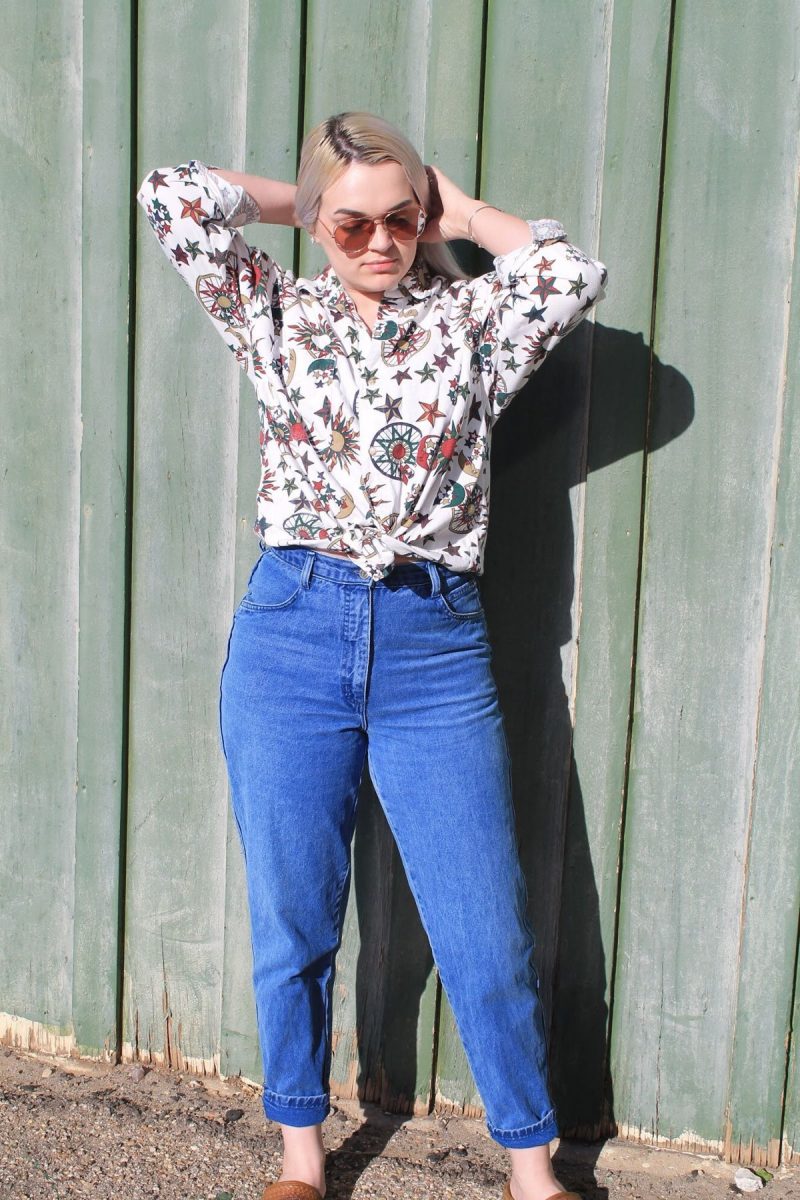 Buy Similar Here
Star print shirt can be easily tucked in a pair of blue ankle jeans. Simple, sweet and retro-inspired.
Contrast with denim is a perfect way to make the vintage style look great on you. All you need is to mix retro clothing with some cool denim, it can be a denim jacket and retro dress combo, skinny jeans and billowing blouse in retro print, either a suede skirt teamed with a chambray shirt and cool kicks.
More Inspiring Ideas How To Wear Vintage For Women: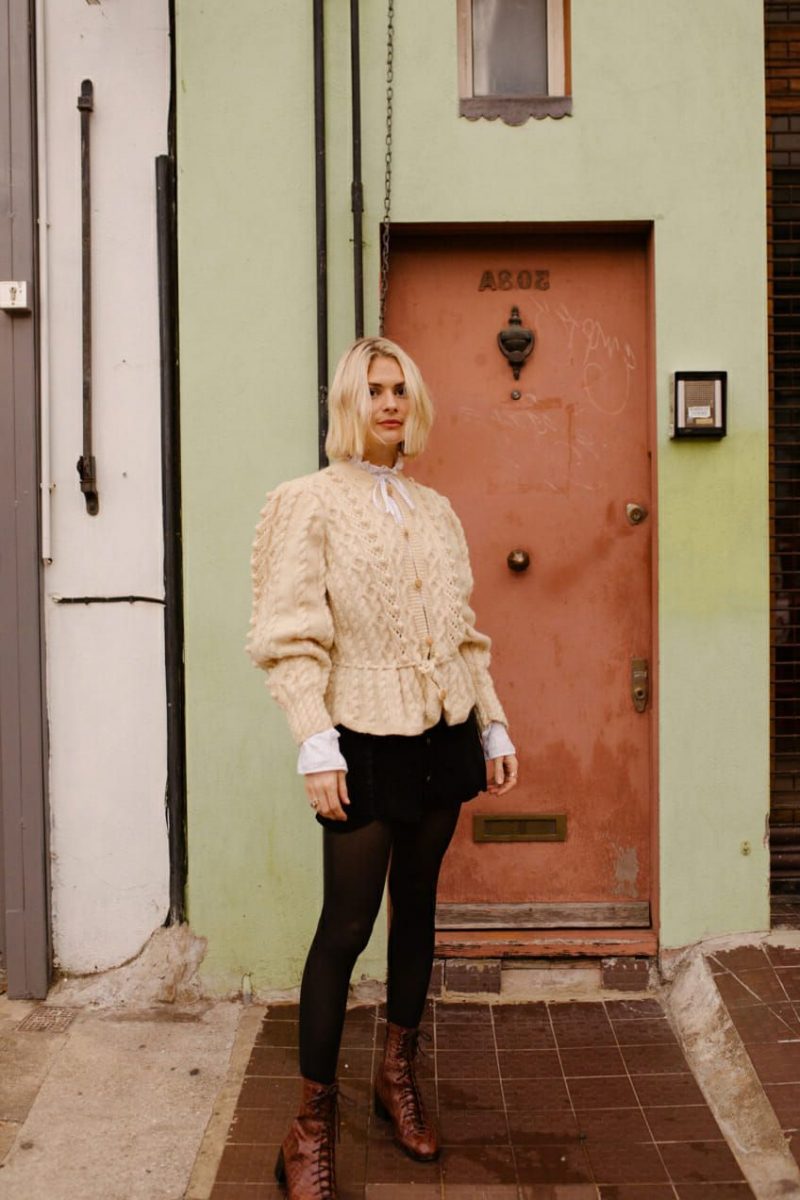 Buy Similar Here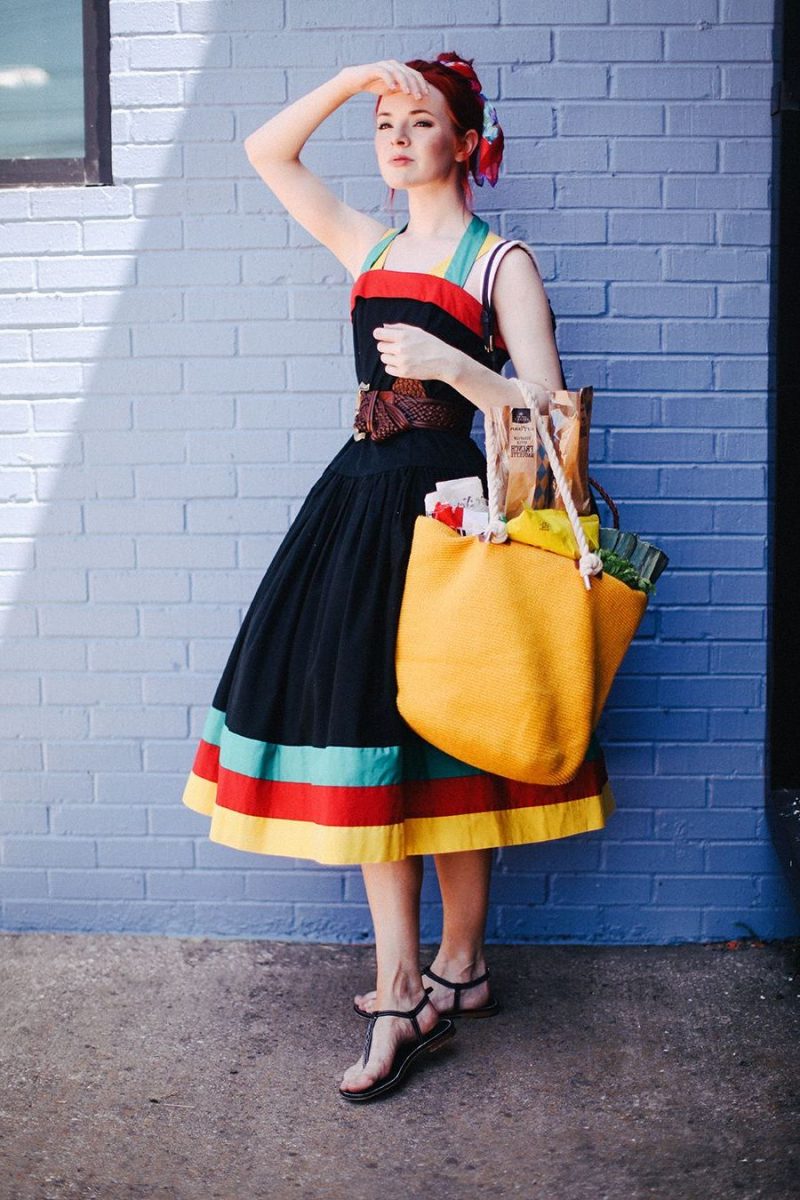 Buy Similar Here
I am so in love with this rainbow printed midi dress, complete it with thong sandals and a yellow tote bag.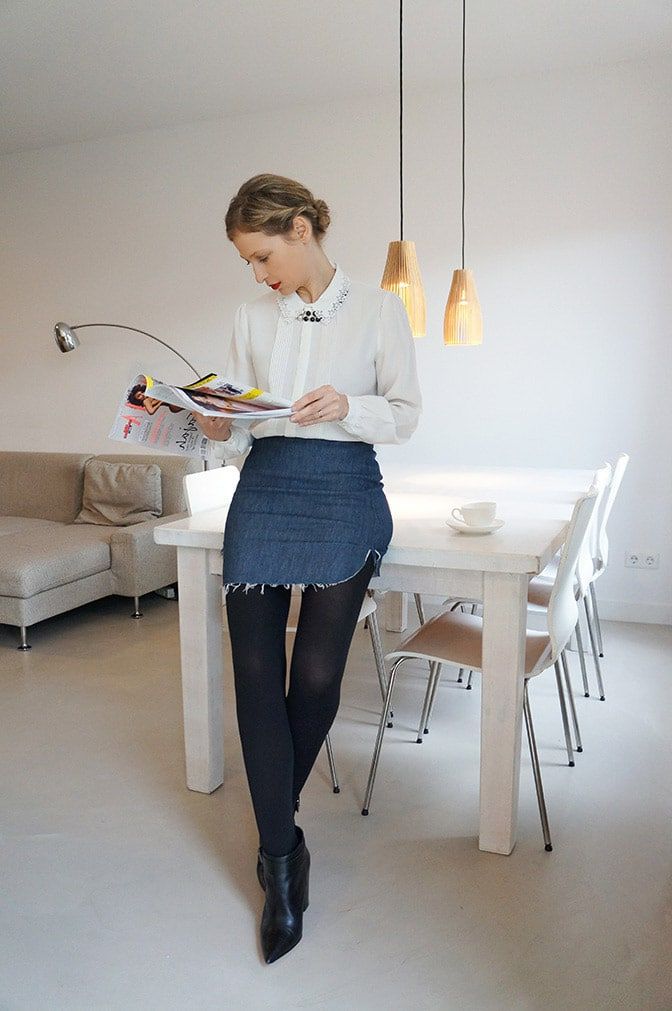 Buy Similar Here
Always try to mix classics with denim. Here we see a beautiful way how to combine a classic white shirt with a blue jean skirt, black tights, and black ankle boots.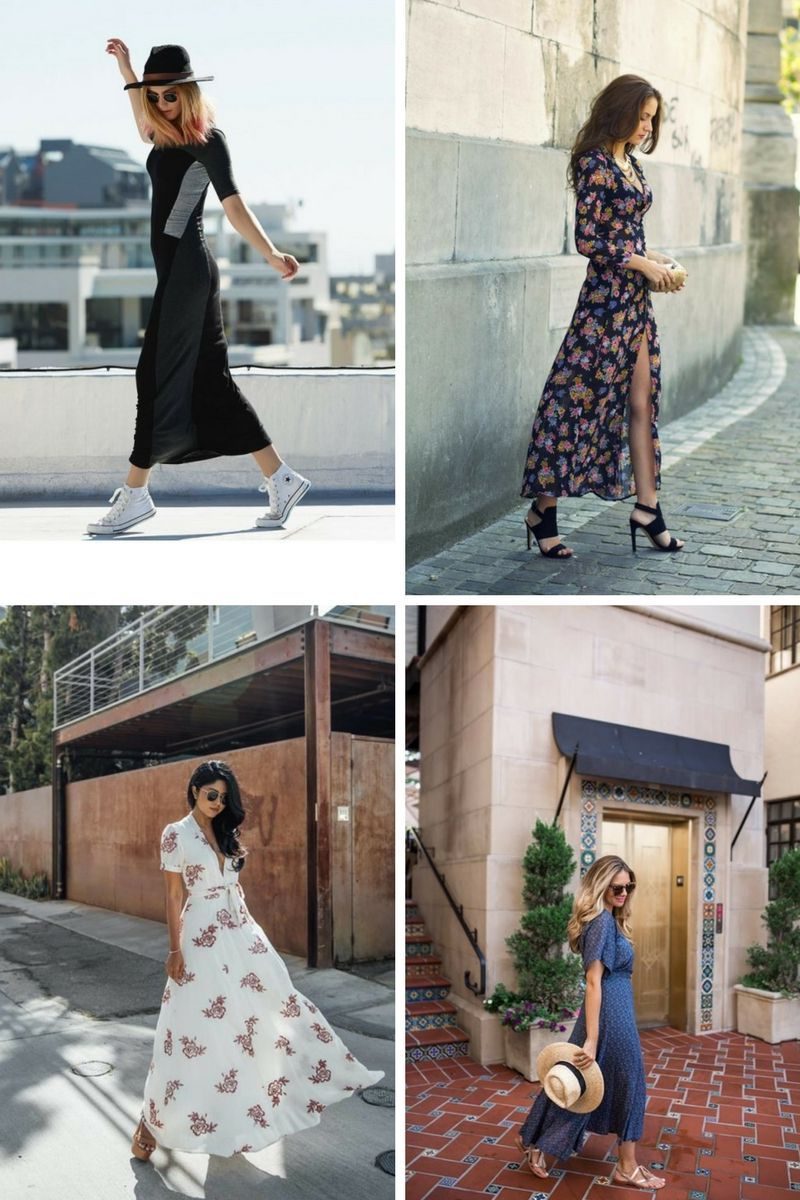 Buy Similar Here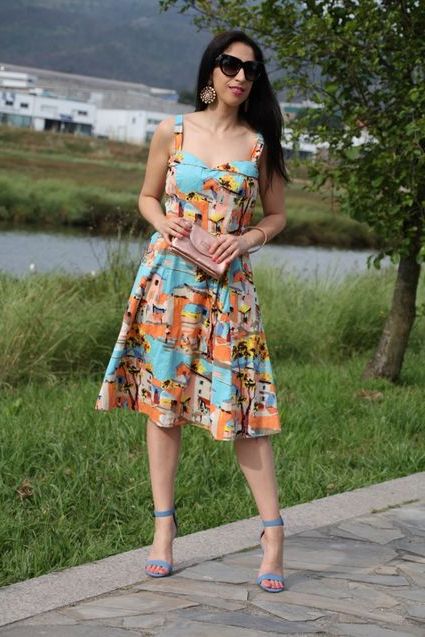 Buy Similar Here
An ideal dress with a retro print. Love its fit, length, and colors. Combine it with ankle heeled sandals and a mini clutch in blush.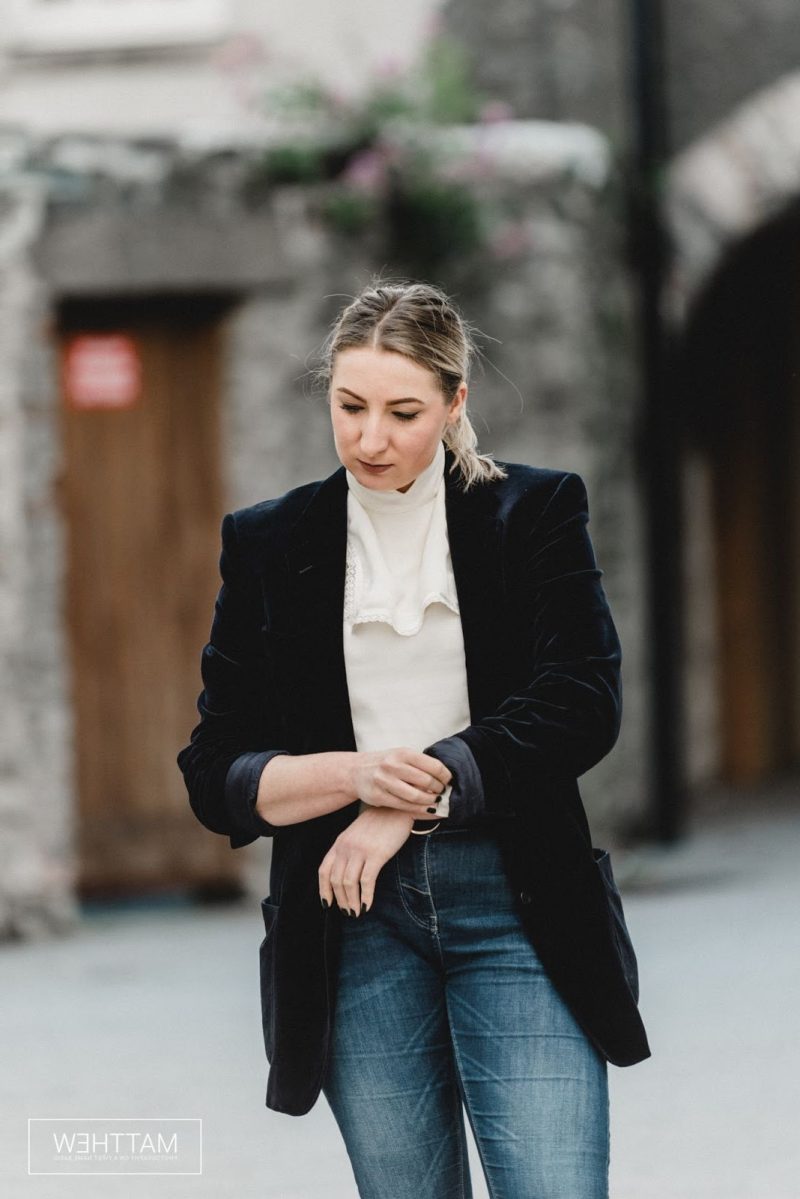 Buy Similar Here
Another great look of washed jeans teamed with a velour blazer in black. Complete this combo by adding a white shirt.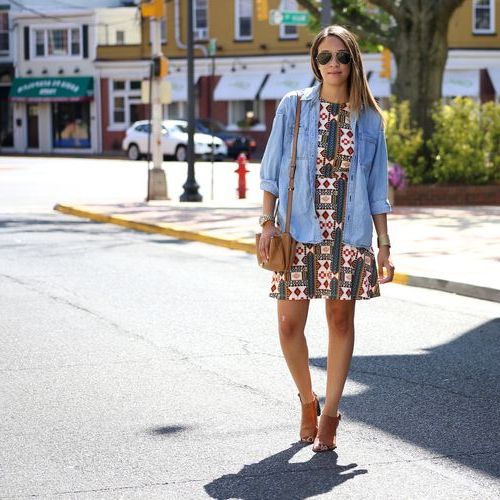 Buy Similar Here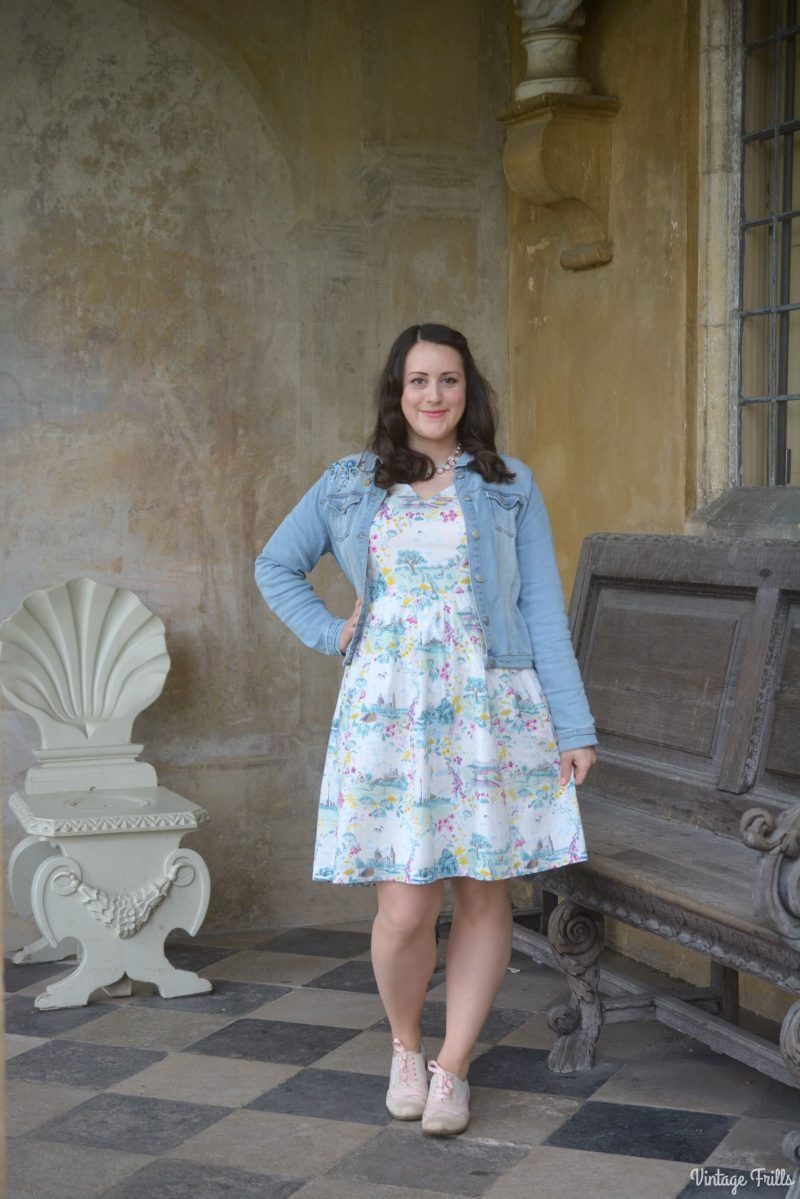 Buy Similar Here
Another denim plus vintage style combo. We see a retro print dress covered with a wash blue denim jacket. Simple, cool and easy-to-wear.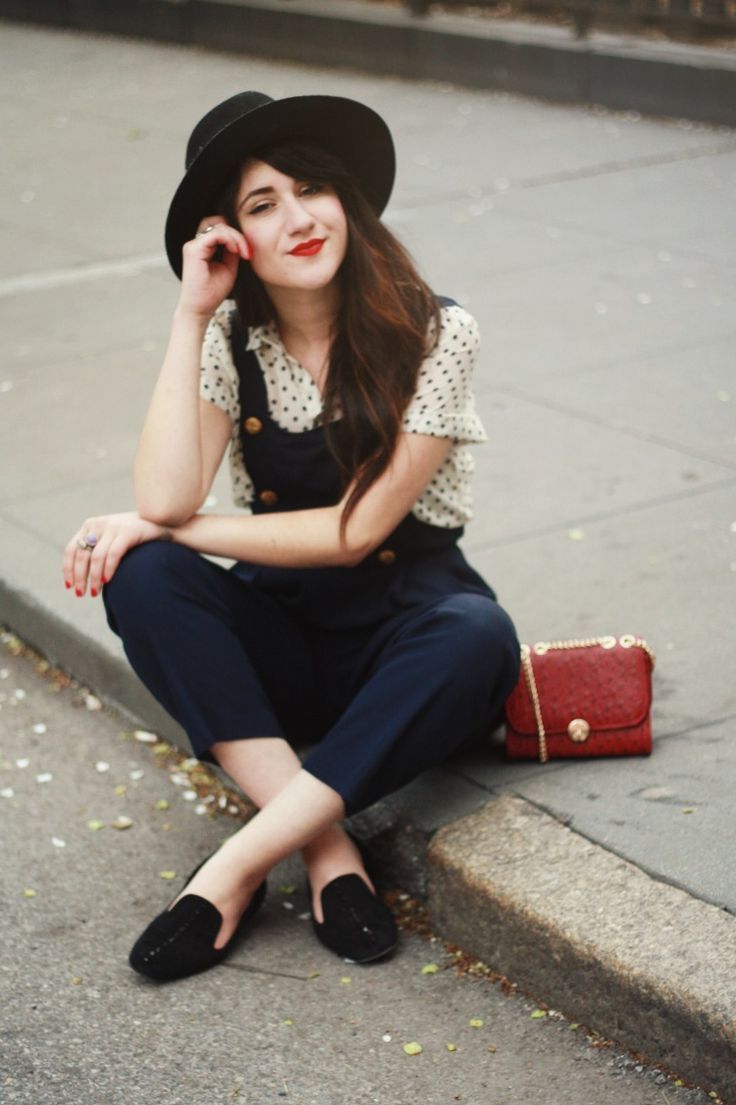 Buy Similar Here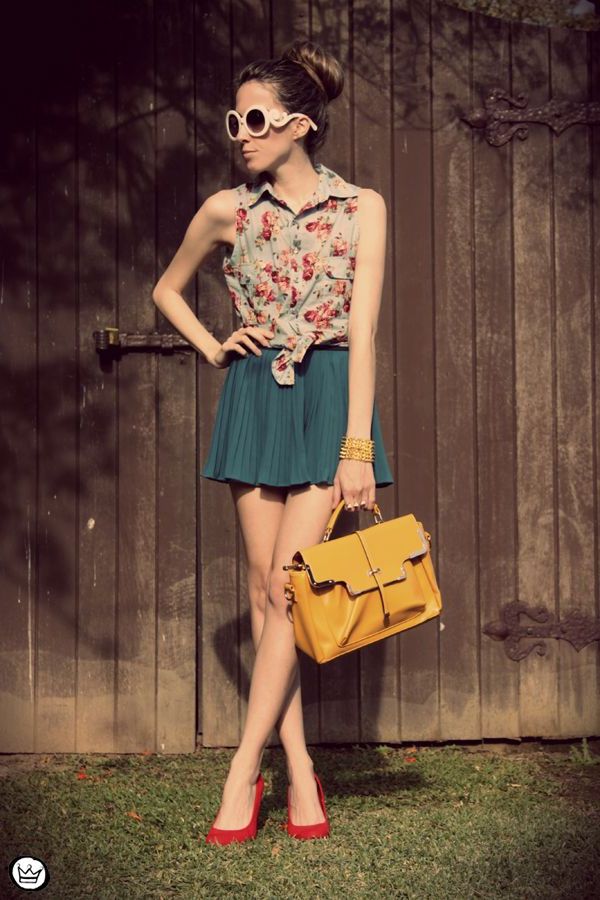 Buy Similar Here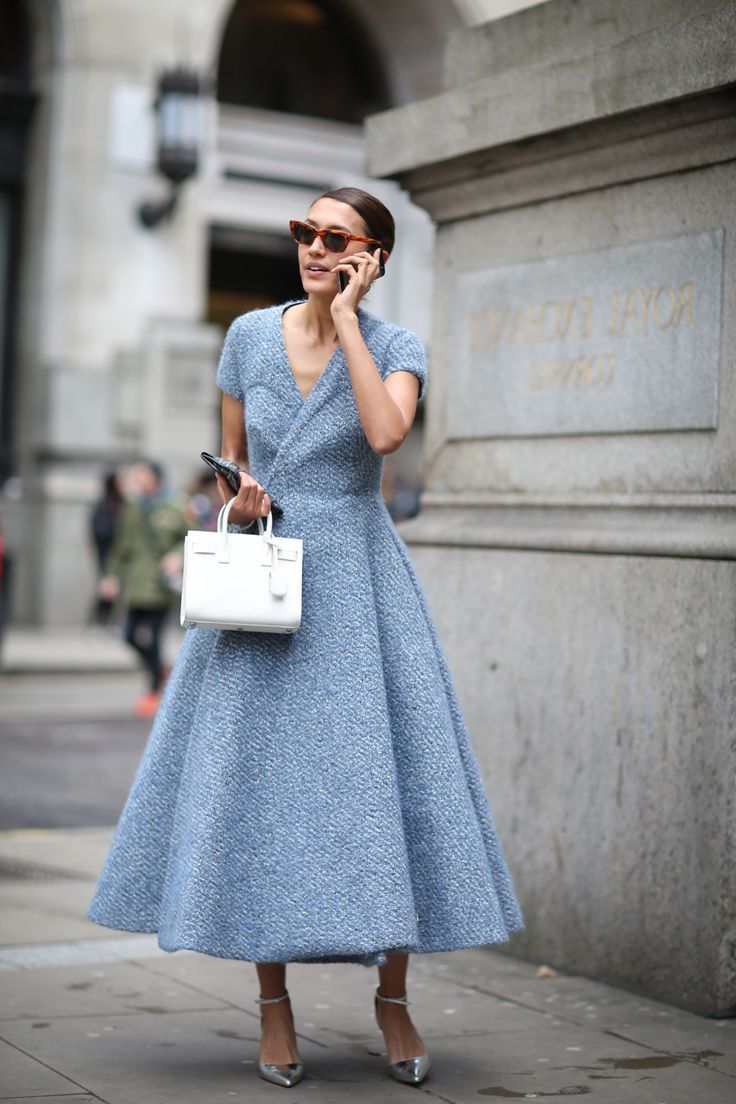 Buy Similar Here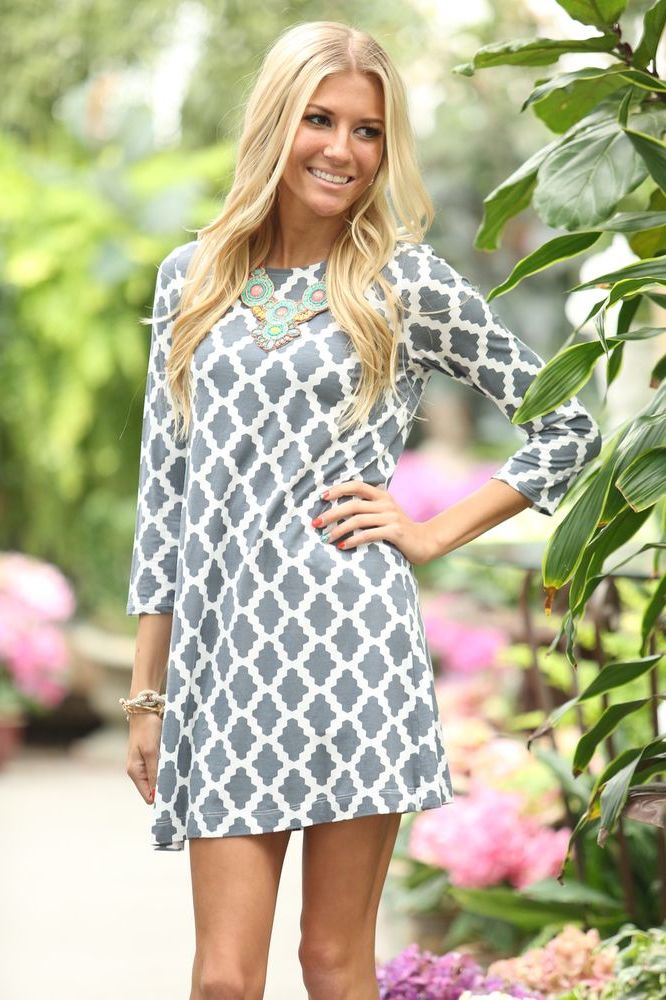 Buy Similar Here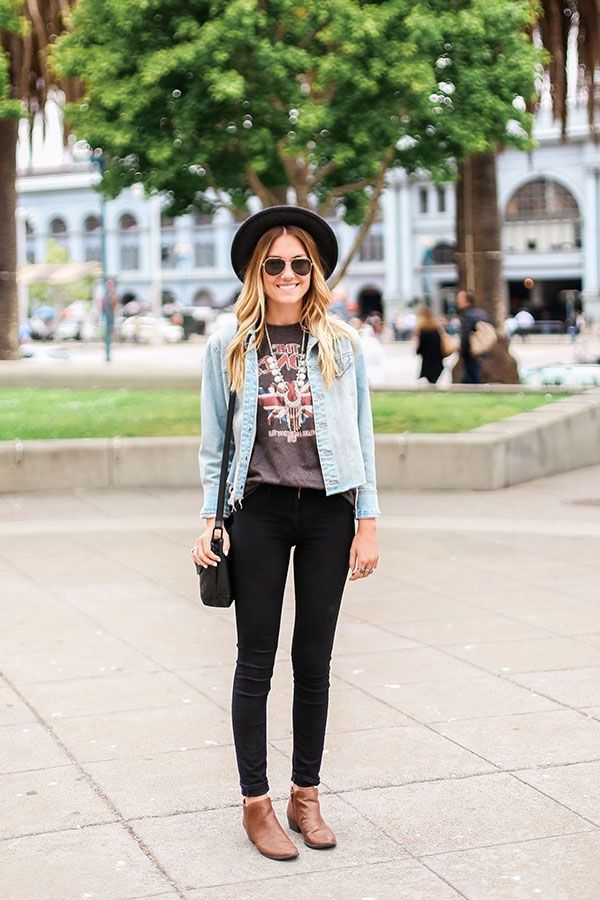 Buy Similar Here