If you are a fan of knitwear, then the next post is dedicated to you, my dear reader. Today we are going to speak about comfortable oversized sweaters. This trendy knitwear is a must-have for all those fashionistas who dream of unique looks.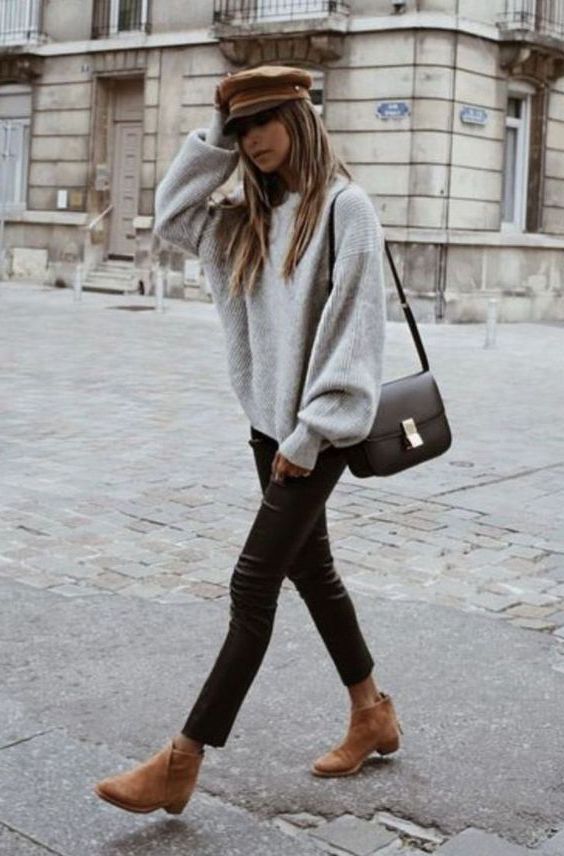 Buy Similar Here
This garment looks trendy and you feel comfortable in it. Why do I love them so much? Well, oversized sweaters are extremely versatile, as you can add it to any outfit, and create your very special look. Try it on with skirts, skinny jeans, shorts, office style slacks, as well as with boyfriend jeans.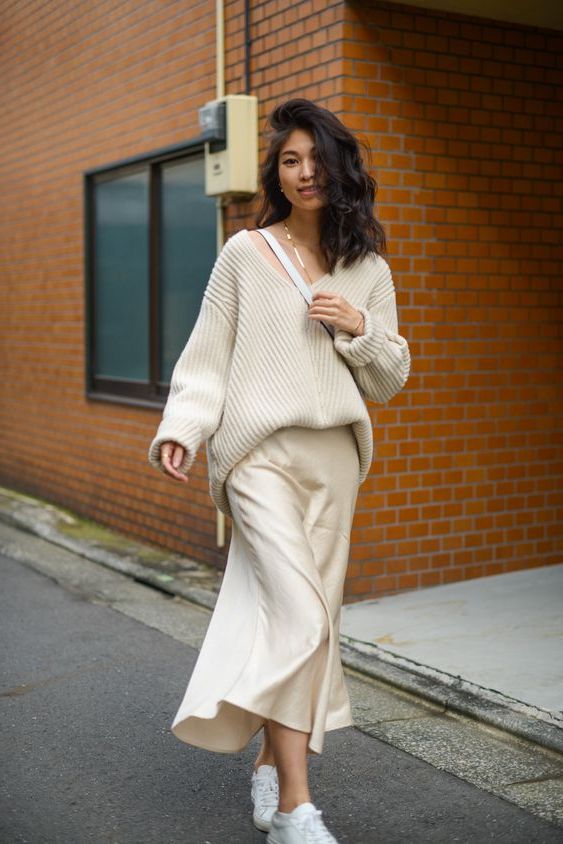 Buy Similar Here
There is one very important thing about this knitwear that is called silhouette balance. Be sure to avoid the bulky look. That's why if you think boyfriend jeans make you look too much baggy and slouchy, then you better switch to skinnies. When it comes to shoes, then you can go for flats, heels, boots or any other footwear that can ideally suit your outfit.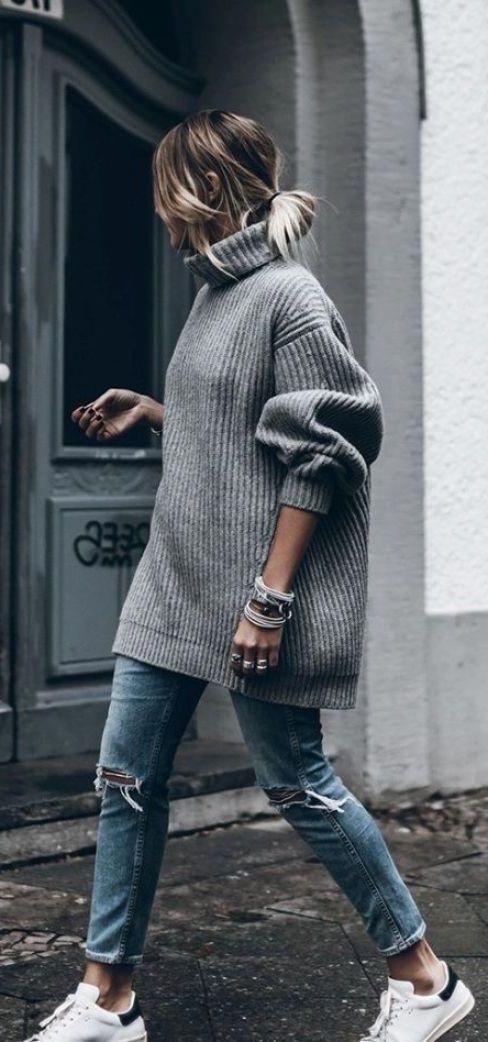 Buy Similar Here
Frankly speaking, it's quite difficult to make the oversized sweater look flattering. However, there are tips and tricks to make it look awesome. There are many ways to wear this knitwear in your everyday life. Personally, I love to see women wearing those bulky, big sweaters as dresses. Of course, if you want to try the same look, then you better be sure that the sweater is long enough to cover your butt. If you want to feel fully covered, then you can add tights and beautiful thigh-high boots on.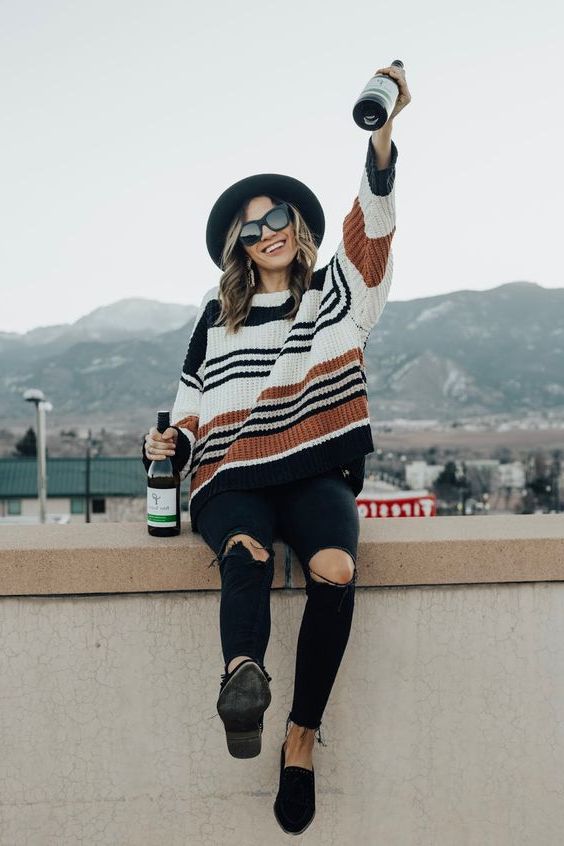 Buy Similar Here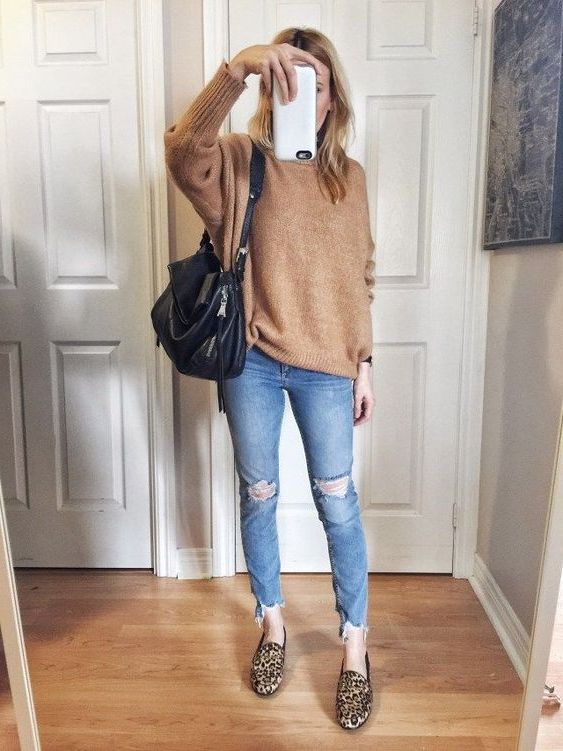 Buy Similar Here
Honestly, there are lots of different styles to try this year. You better take a closer look at these images and see how ladies combine this knitwear in their real lives. Would love to hear your own tricks and tips for wearing this big sweater.
How big should an oversized sweater be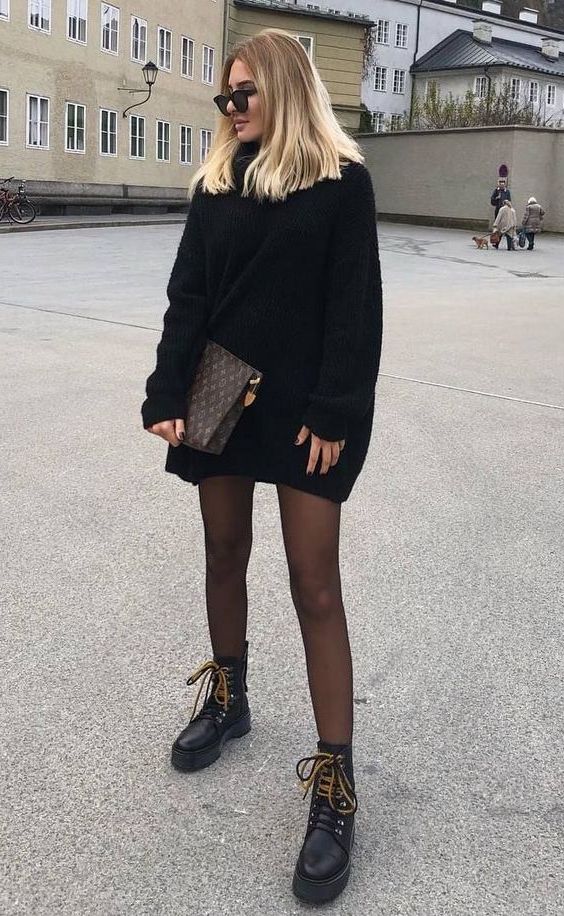 Buy Similar Here
I all depend on your personal choice. It can be slightly oversized, so you can wear it at work or at different meetings. It can be extra oversized to be worn as a dress. There is no distinct measurement that tells you what is the optimal size.
How to wear an oversized sweater without looking fat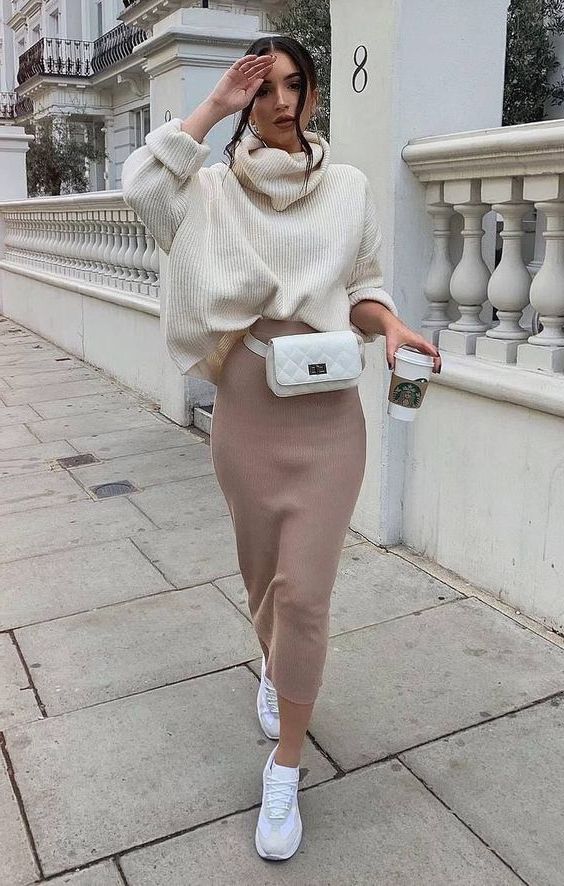 Buy Similar Here
First of all, you need to find knitwear that is loose-fitted. Secondly, you have to underline your femininity by creating a feminine silhouette. It can be either a belt tied around the waist or skinny pants underlining your silhouette.
An oversized sweater and skinny jeans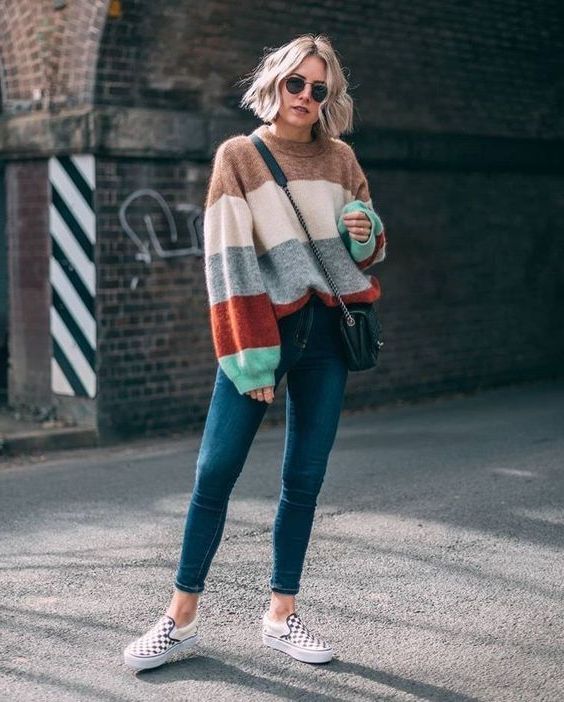 Buy Similar Here
This simple combo is very popular right now. I prefer to wear neutral color sweaters with classic blue wash jeans. You can try other options, including monochrome combos, as well as neutral outfits.
Oversized sweater with a belt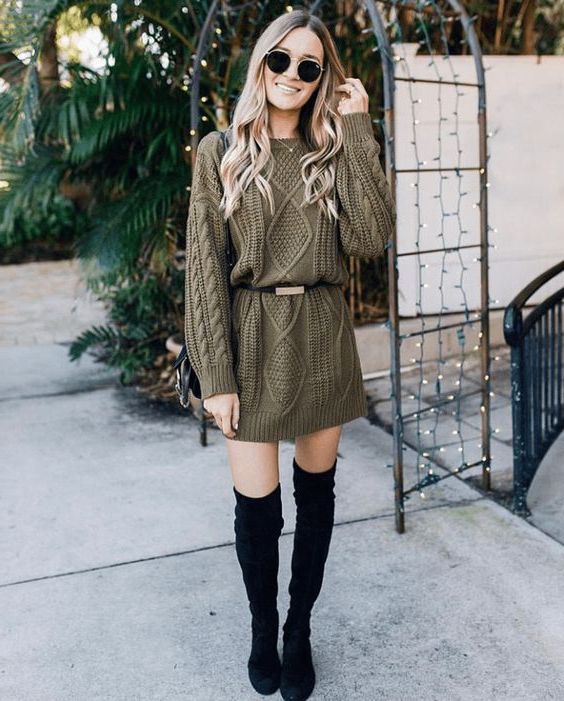 Buy Similar Here
I have already mentioned this combo describing how should you wear a sweater without looking fat. The belt is an ideal item to underline your beautiful silhouette. It can keep everything balanced. The belt's color should be neutral and I recommend to choose a different hue than your sweater.
How to wear an oversized sweater with a skirt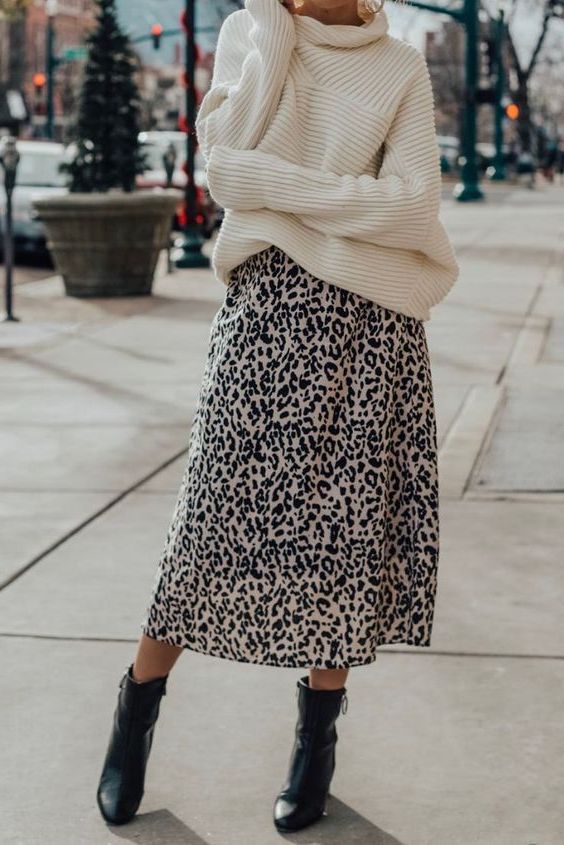 Buy Similar Here
An oversized sweater can be teamed with different types of skirts. Including pencil style, as well as maxis. I personally love to see women wearing oversized sweaters paired with pencil skirts embellished with lace around the hem, it creates a gorgeous look. But you can go for an oversized sweater teamed with a tulle maxi skirt, it can be a good combo for hippie events.
How to wear an oversized sweater as a dress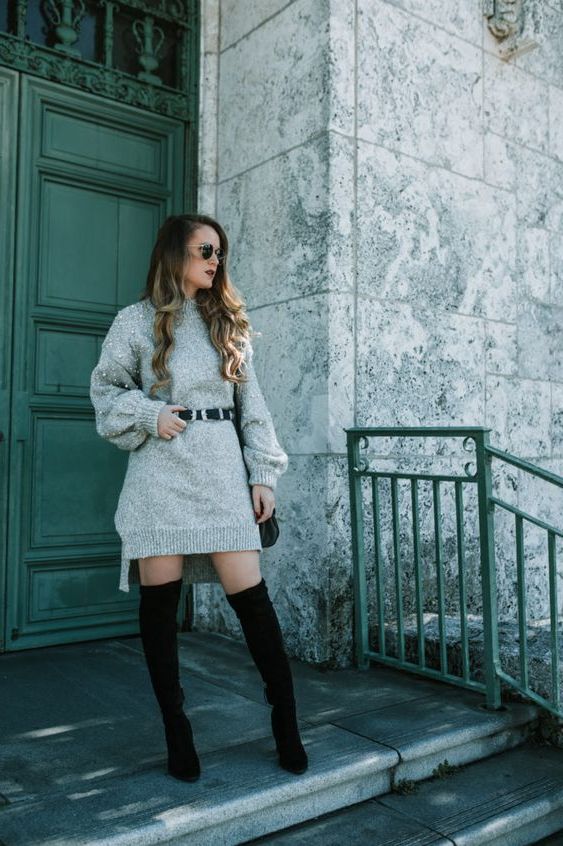 Buy Similar Here
If your sweater is long enough, then it can be possible to use it as a dress. Just make sure it covers your bum. Complete the look by adding tights or our beloved OTK boots.