Everyone wants to look like a real Parisian lady, right? I am here to show you a magnificent inspiration of incredible outfit ideas you can recreate to look like a real Parisian chic. In this article, I am about to show you inspiring street style looks spotted on the streets of Paris. If you are new to this fashion, then I've got some great ideas you can try out this season.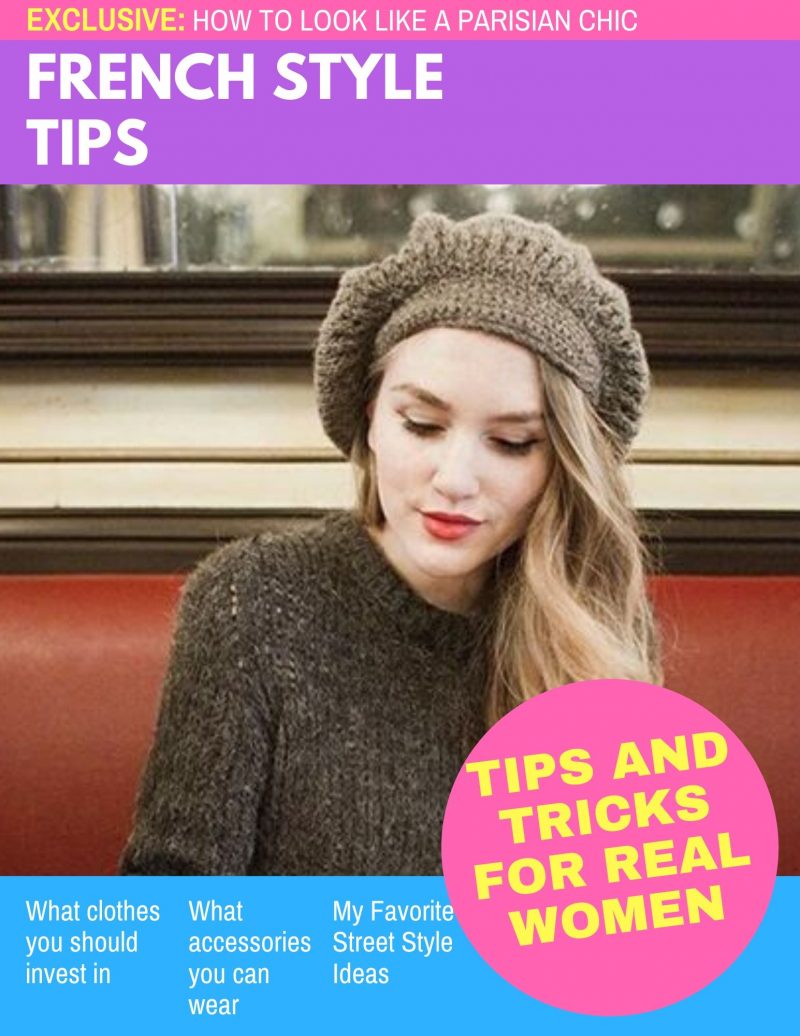 A French girl has her own unique style, she knows how to keep things conservative and edgy. Read and repeat after me: a true Parisienne doesn't give a sheet about labels, she knows how to make clothes look great on her.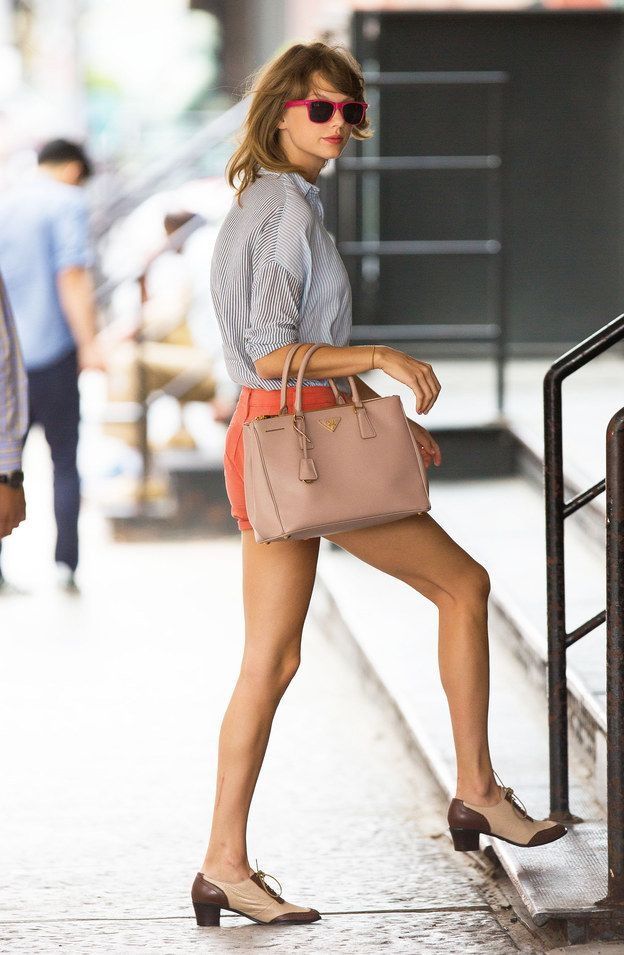 In other words, no matter what you wear, but how you wear it. Keep attention to details, you should always make a vibrant appearance. Confidence is what makes you look individual. Do I have your attention? If you want to know more tips, then follow me to find more tricks and ideas on how to look like a real French woman.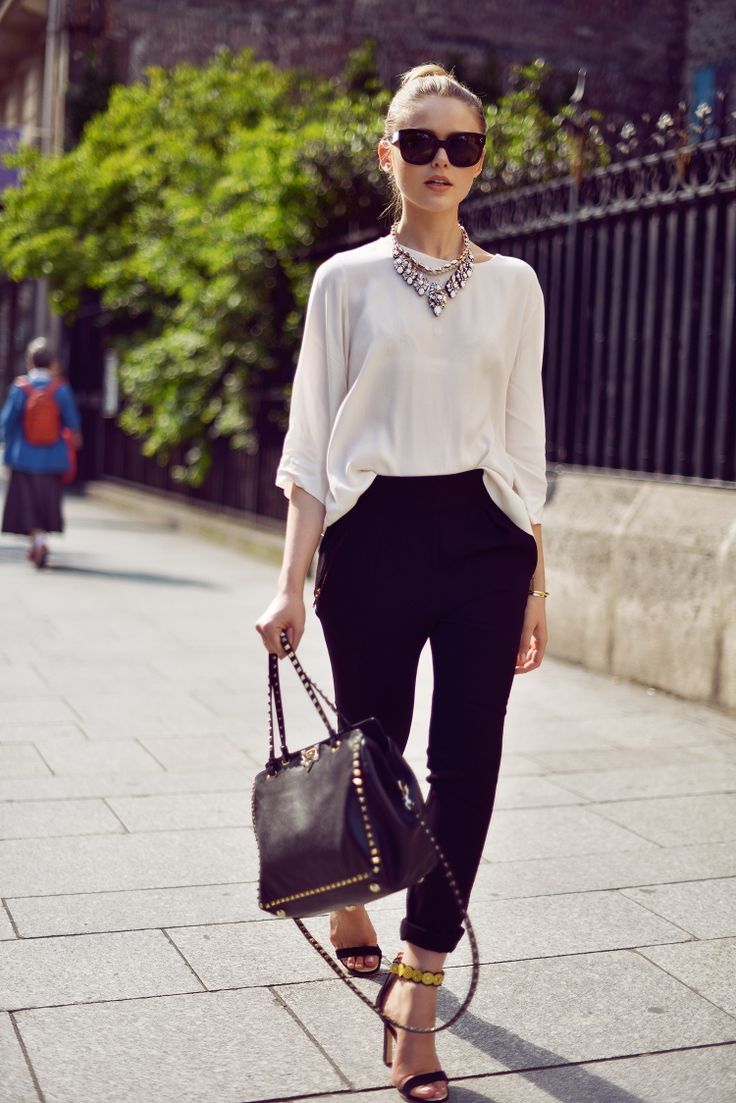 Next tip to know about looking like a true Parisian lady is the investment in good and qualitative apparel. Make sure, it feels comfortable while you wear it. Go for a qualitative outfit, make it feel confident on you. Say goodbye to trends and start creating your own. Look for dresses and pants that ideally flatter your body.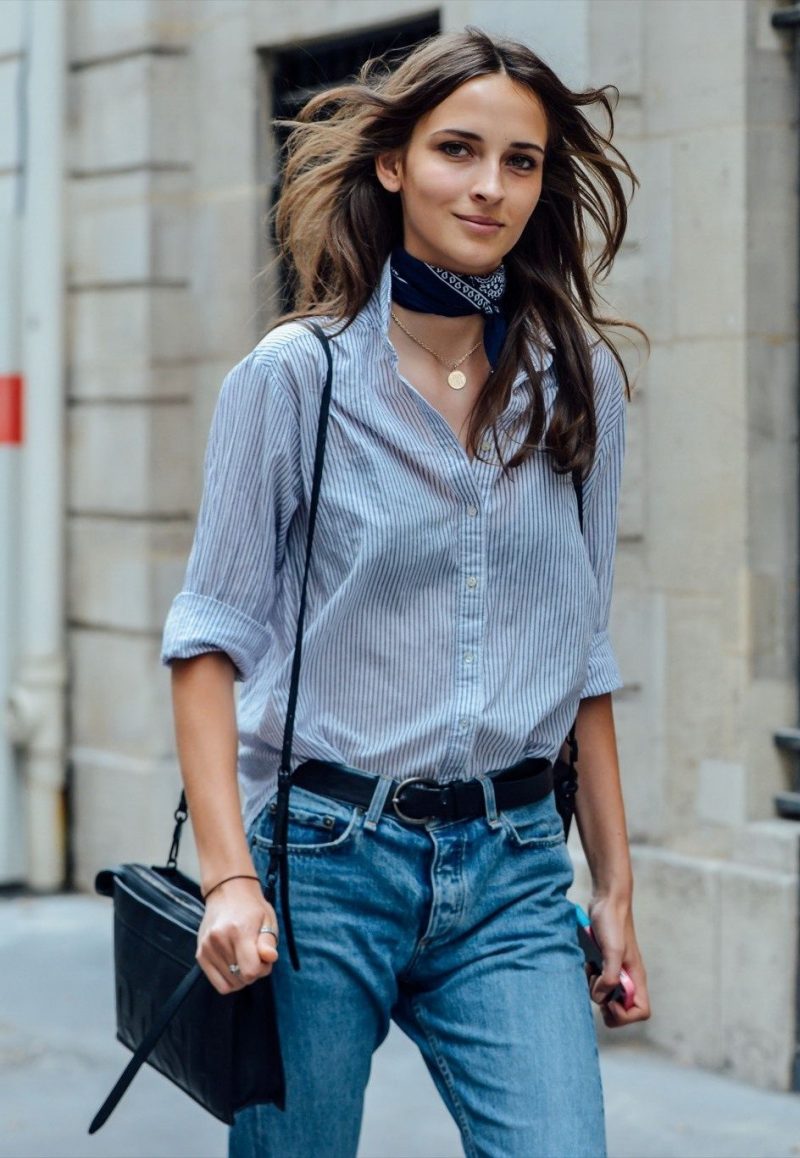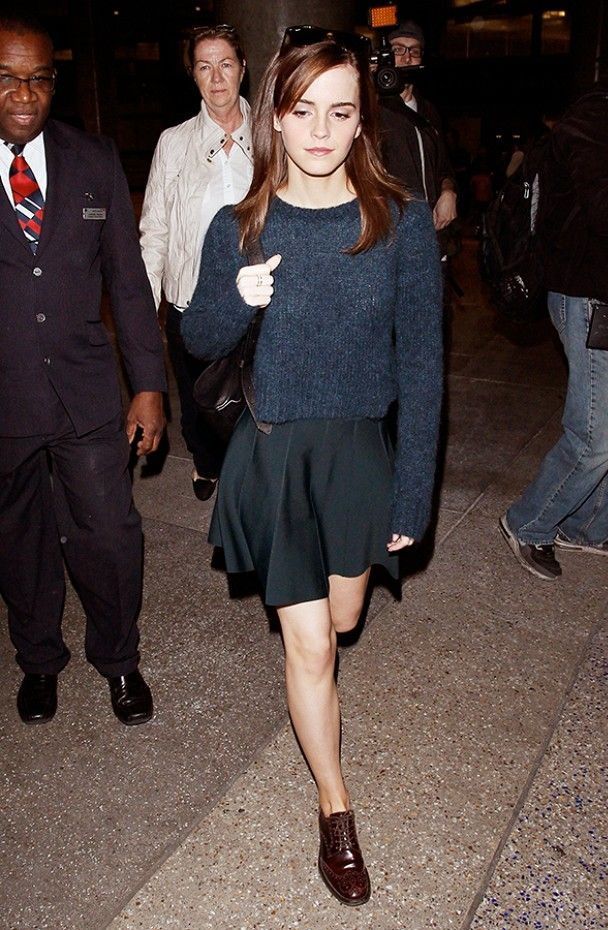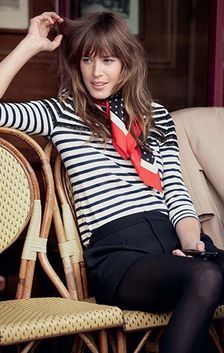 Avoid ripped and distressed clothes, they do look cheap. Invest in classics that are somewhat normcore inspired, but still, look special. Be sure to try finishing those ensembles wit original and unexpected details. Slim fit outfits will surely accentuate your curves. The styling is another very important thing. The way you put together clothes does affect the whole appearance. Don't be shy mixing and matching your garments, it's always fun to show-off a unique detail colored in a bright hue and styled with neutral color clothes. Speaking of neutral outfits, you definitely should try them on. Think of black, grey, brown, navy, etc.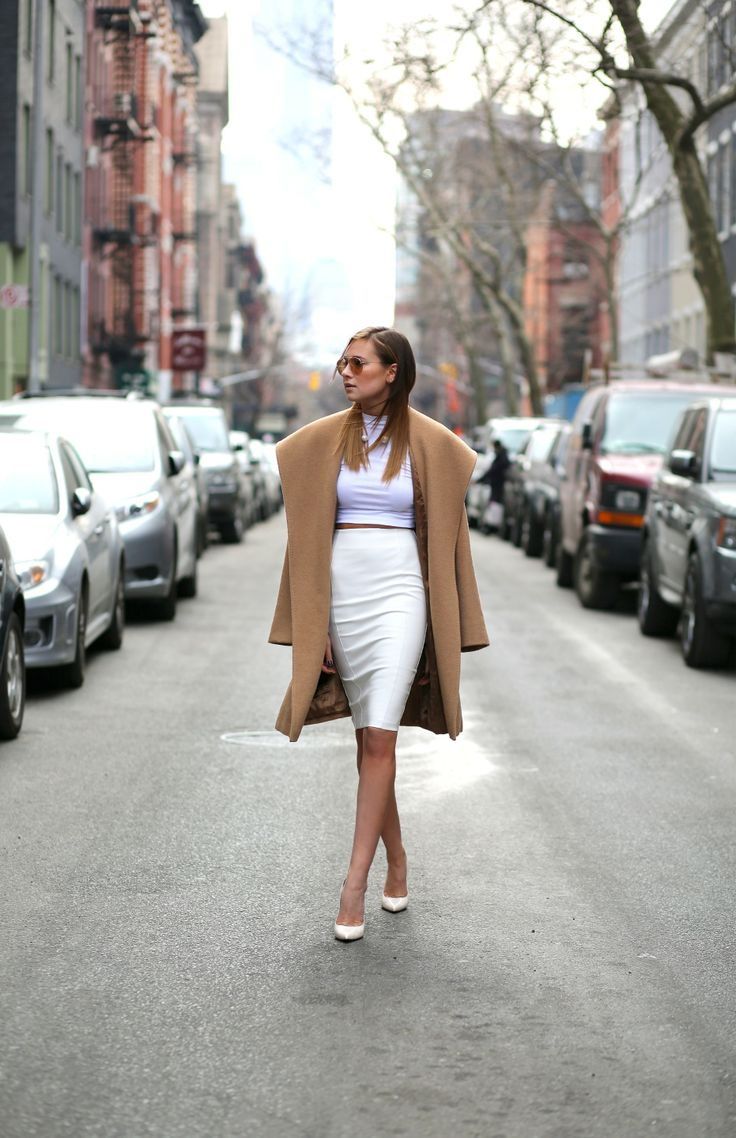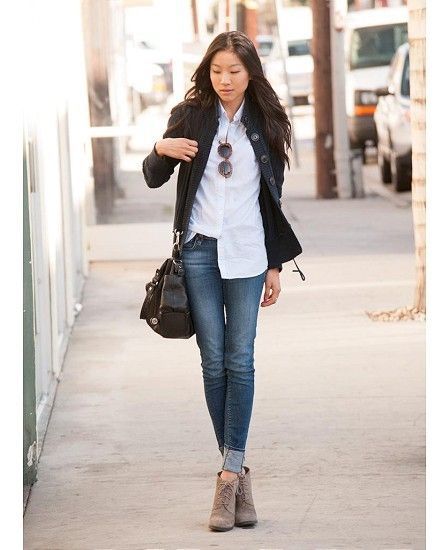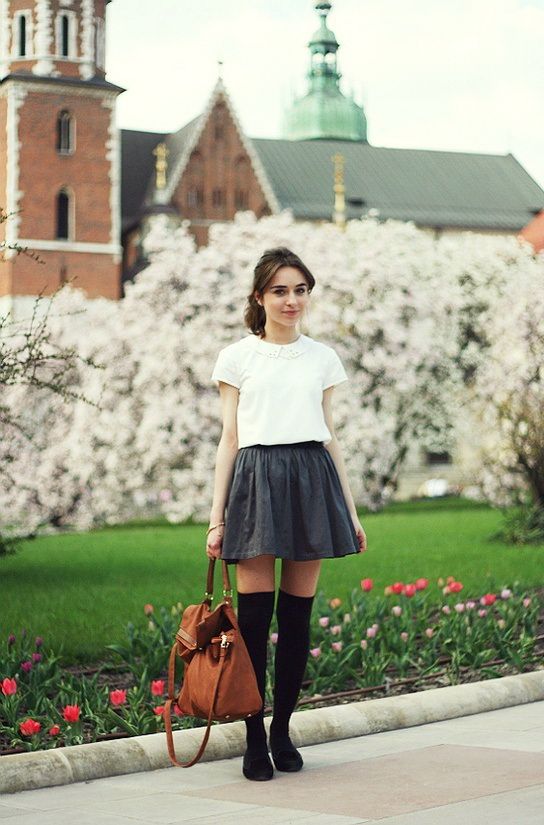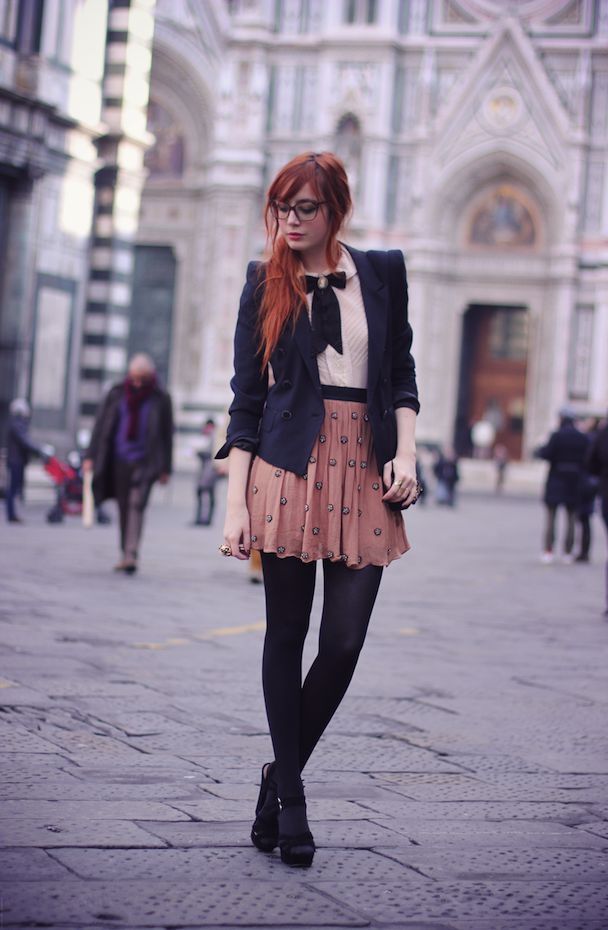 All these basic colors can be teamed one with another, just make sure everything looks balanced. You should focus on your shape and textures. Keep an eye on embroidery and embellishment. Less is always more! For instance, a black colored outfit can be updated with a structured handbag, colorful scarf, and classy sunglasses. Accessories complete your look, not clothes. That's why to choose eye-catching shoes, belt, and jewelry.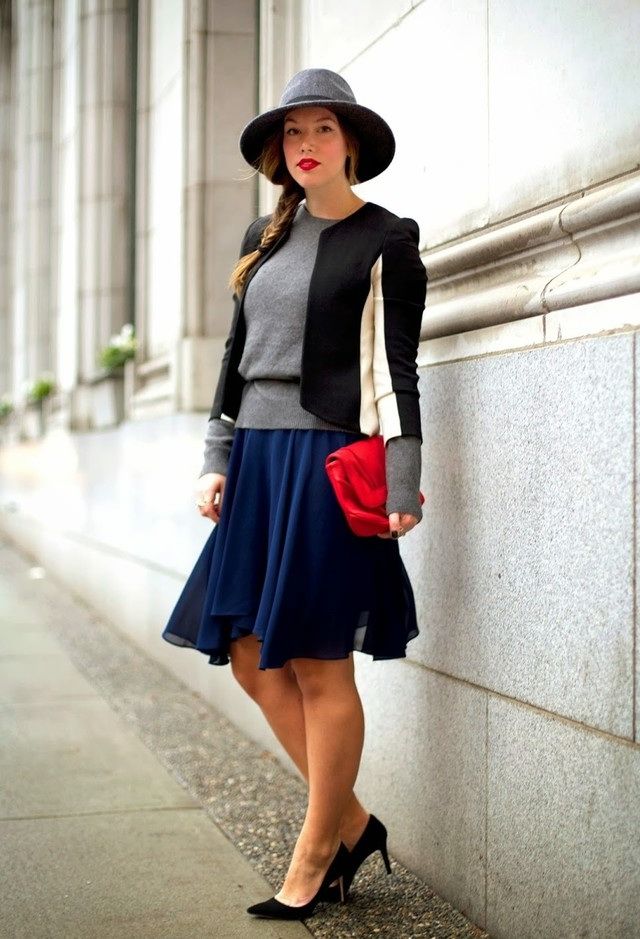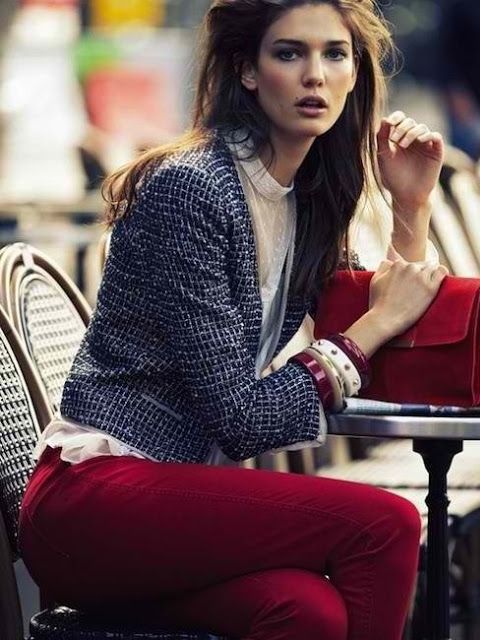 I personally, love to mix one designer brand garment with fast-fashion basics. Simple pieces always look chic with something expensive. By the way, now I see a trend of sporty Parisian chic style. Now, that's a very important part, as French women do not wear SPORTY clothes, that's why keep one detail in a sporty style and the rest of your outfit should be made of classic pieces and accessories.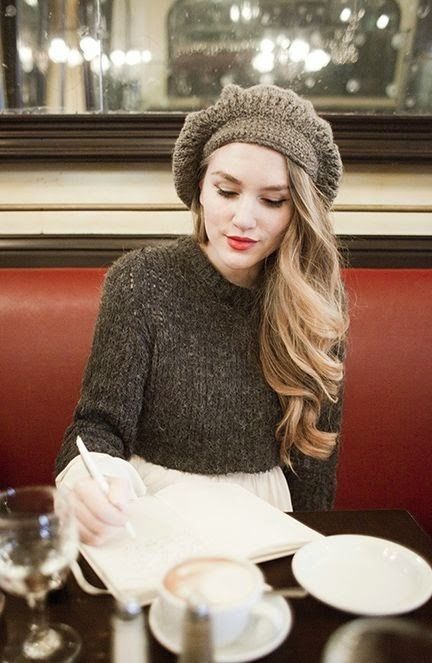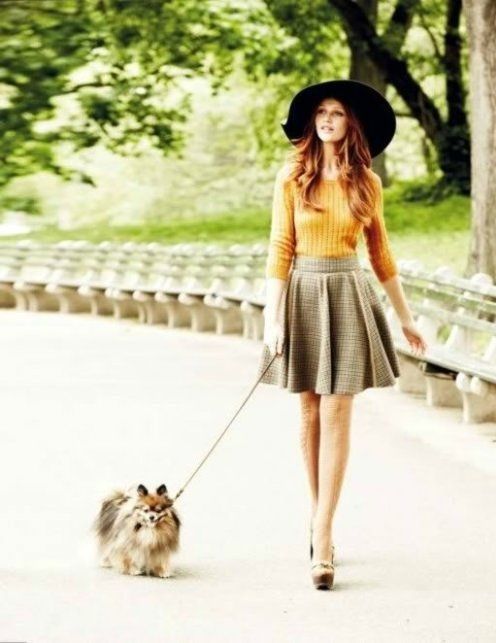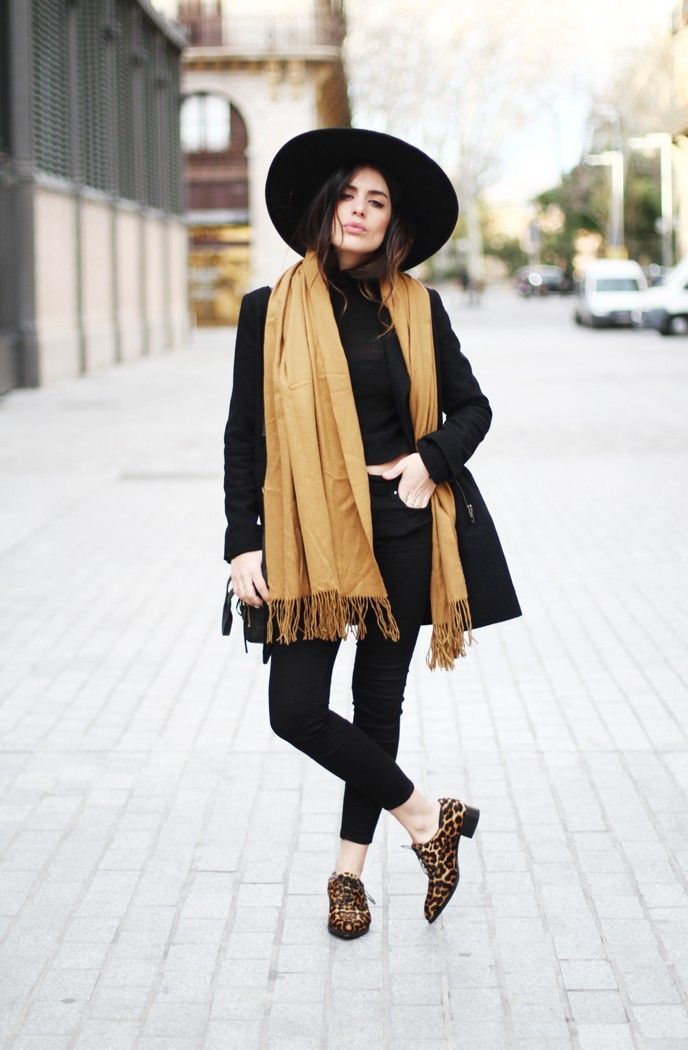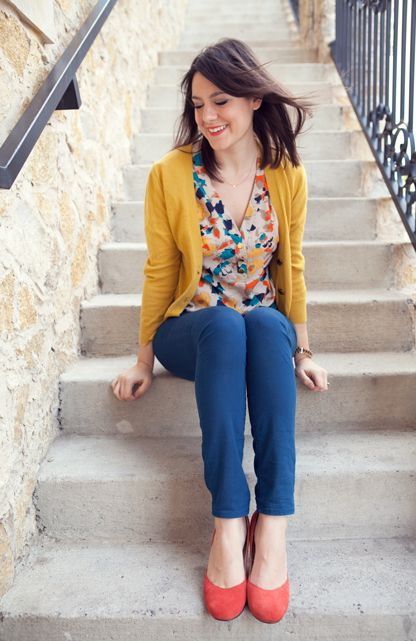 Forget about hoodies, tracksuits, and bright sneakers. By the way, sneakers colored in classic hue might work with your Parisian style.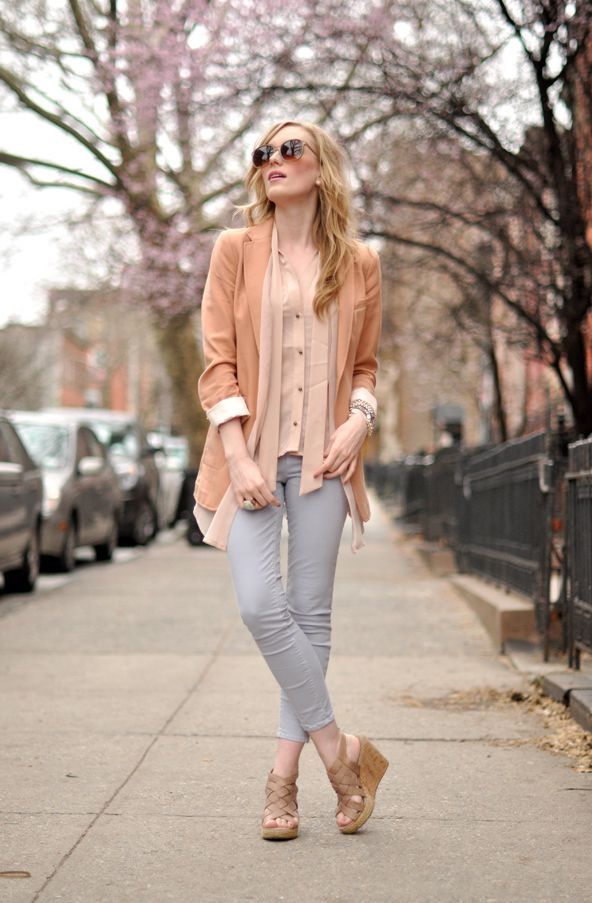 Now, choose one element made with sporty touches, it can be a belt bag, wide leg pants with side stripes, a pair of classy kicks in white or black color and combine it with Tomboyish look.
I do love denim, that's why I do recommend to make it a part of your upcoming French chic outfit. It can be a pair of denim overalls, slim jeans in a dark color or a jean jacket combined with a flowy blouse, or a silken dress.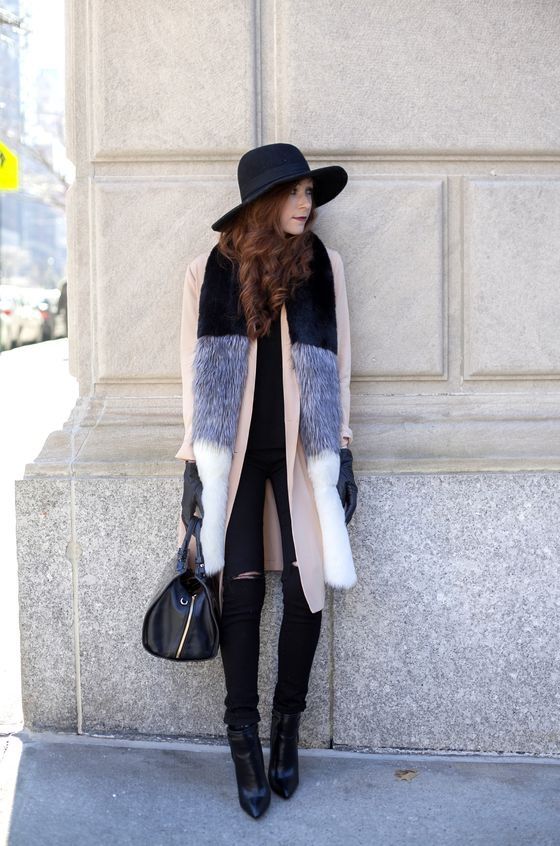 You should always develop your signature look. Wear everything with confidence, make everyone look at you as at a very important person.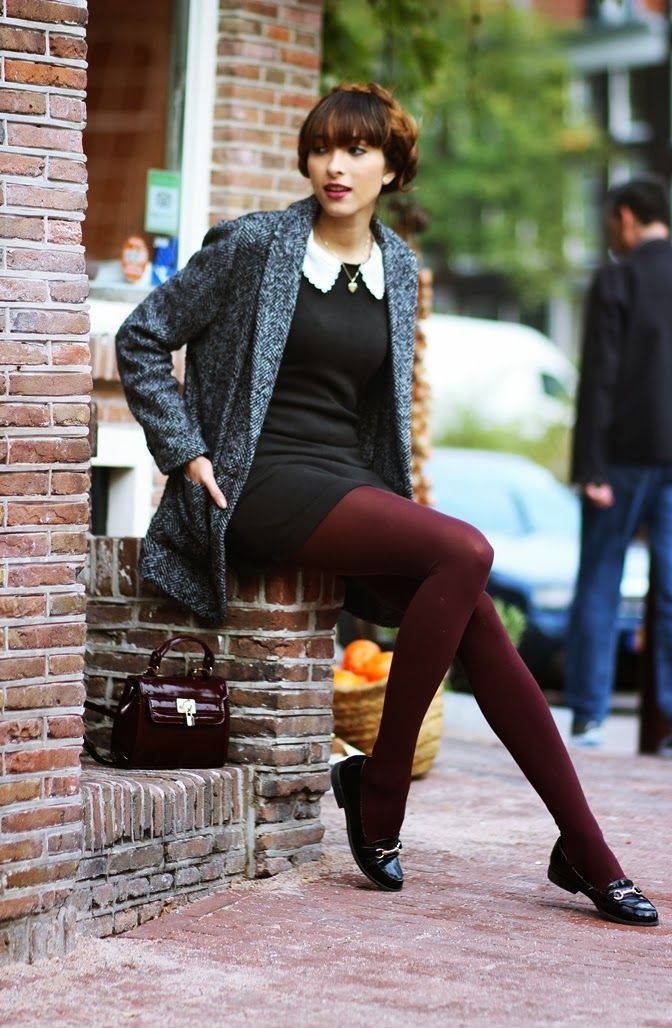 A kind of mannish touch. We see a white shirt tucked in dark blue slim jeans updated with grey booties: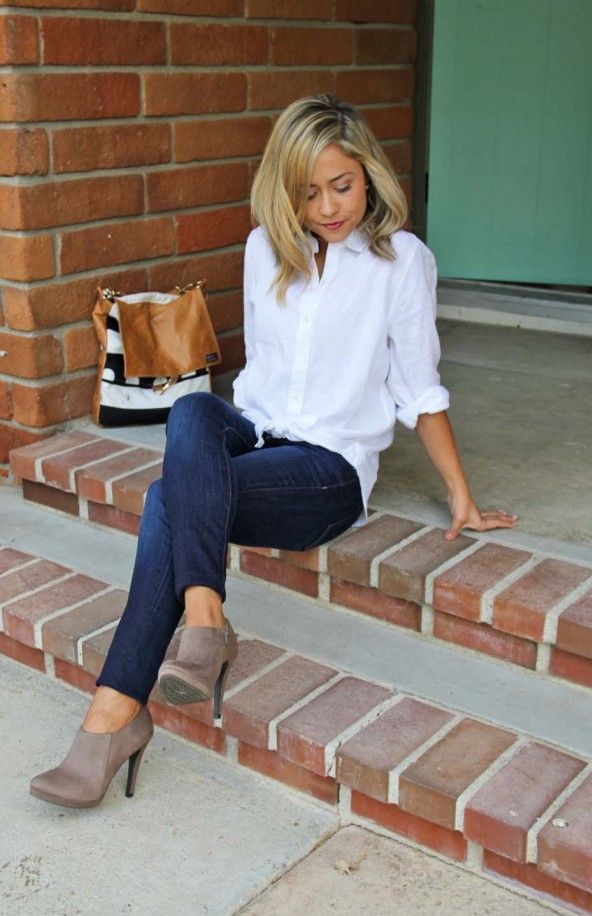 An ideal LBD completed with nude heels, perfect look for cocktail parties: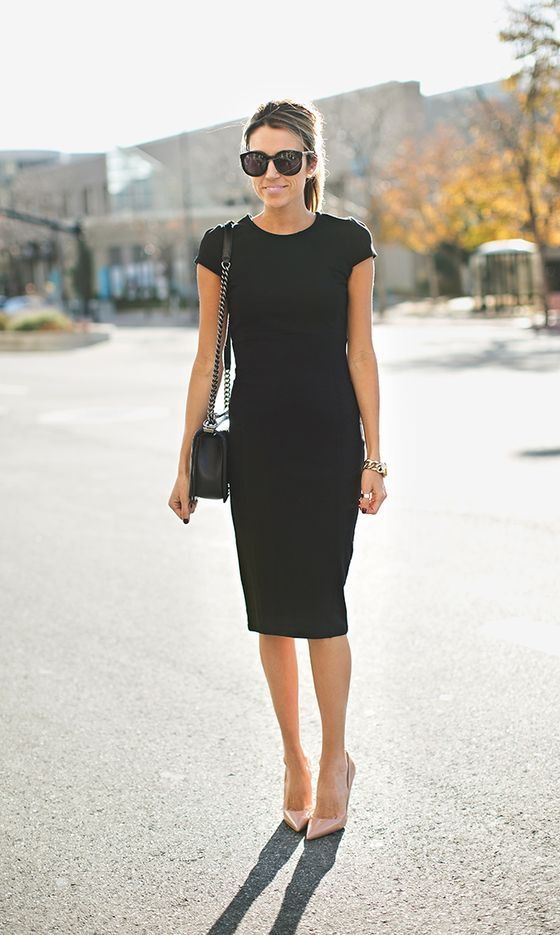 Cream blush tailored coat ideally suits that oversized cream white scarf paired with a white ribbed knit sweater, black sknny jeans and beige heels:

Keep it simple with a chambray shirt in wash blue tucked in camel slim pants: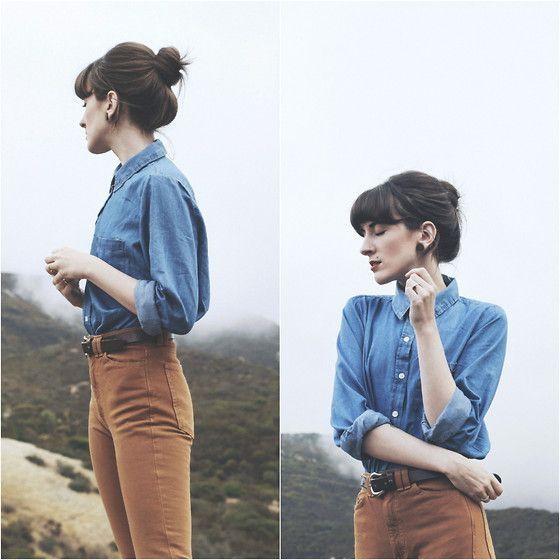 –
A perfect French style look in all black color. Go for a sheer black blouse tucked in high-rise black midi pencil skirt completed with caged heeled sandals: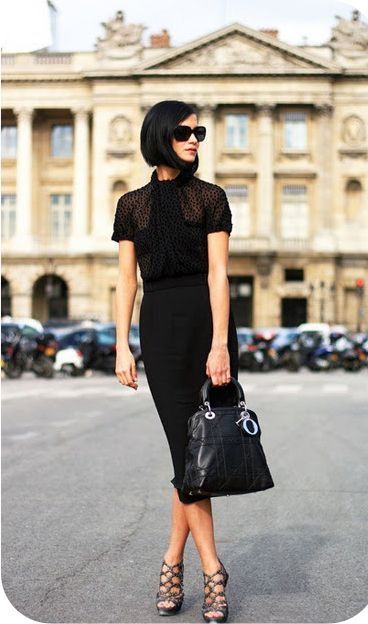 Anyway, I decided to cover more topics on ways how to wear French style clothing this year, hope you gonna like these topics. Anyway, get inspired.
How to dress like a French woman in Summer
Some ladies think that French women wear only stripes, berets and black clothing no matter if it's summer or winter outside. Don't be silly. Sure, you can meet French ladies in a classic white shirt, oversized tanks and t-shirt's, styled with a pair of dark denim or black skinny jeans. But, you can also find French women in bright structured blazers, tailored shorts, or pastel skirts.
A light white short sleeve sweater ideally suits these high-rise wash blue jeans completed with brown leather peep-toe heeled sandals. An ideal combo for cold summer: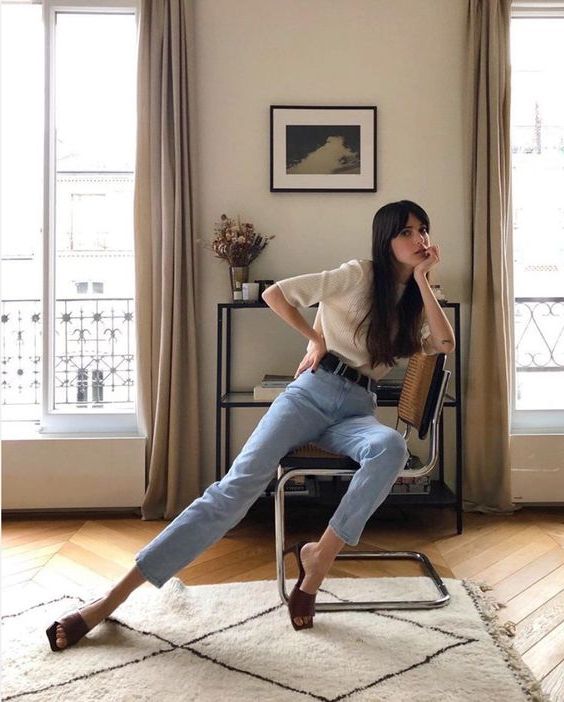 It's not a French woman without a dress. We see a green white floral wrap dress for Summer days: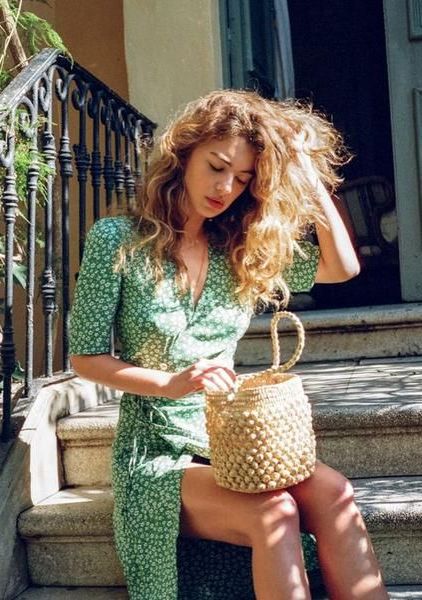 A pastel blue V-neck kntted top will be an ideal match to these high-rise jeans: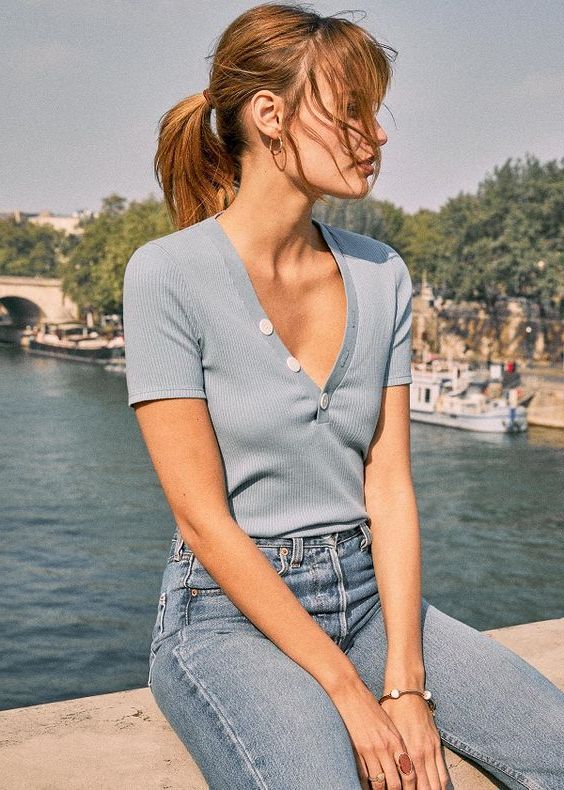 How to dress like a French woman in Winter
Most Parisienne ladies go for functionality, that's why they go for neutral color clothing, but it doesn't mean you should follow this trend. Modern French ladies go for bright shades. You can meet women who go for seventies style looks, including flares, fur coats, suede, etc.
If you are into layering, then go for a grey wool coat, black blazer and white knitted top: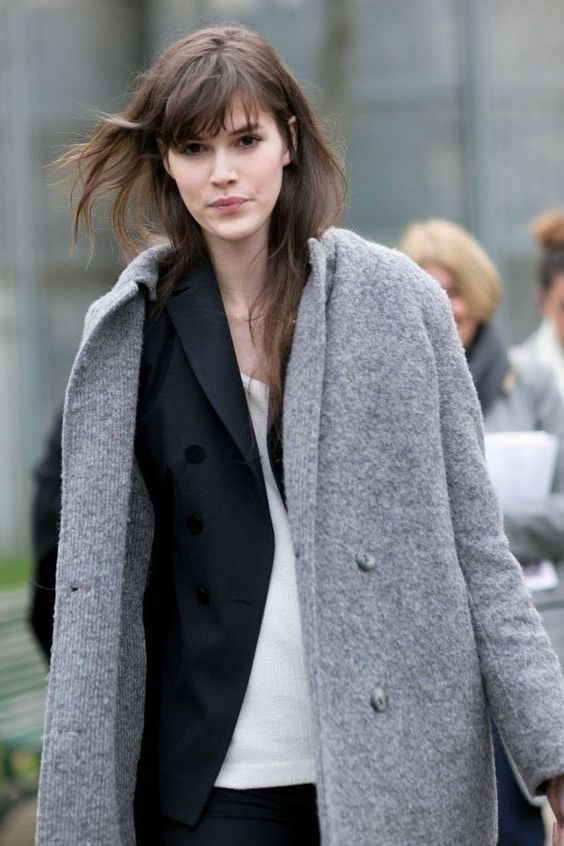 We see a perfect beige cable knit sweater teamed with camel tailored pants: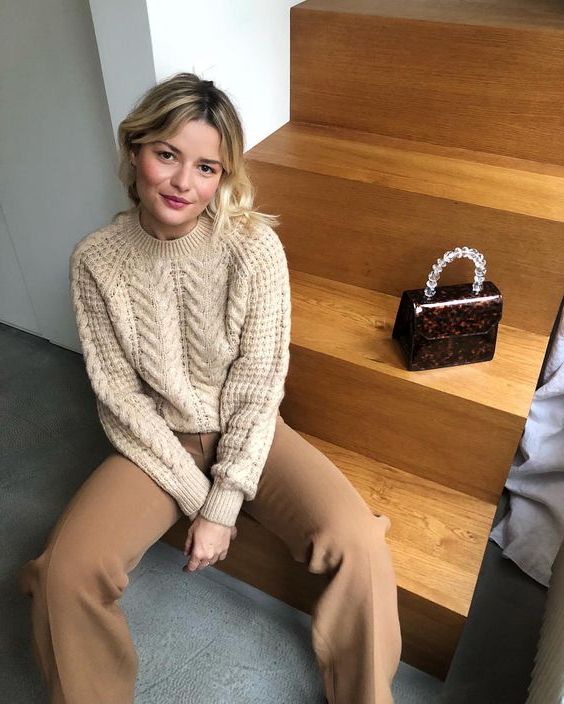 How to dress like a French woman over 40
If you do want to create that special forties look, then I recommend adding some simple French chic pieces. It can be a glossy jacket in seventies style, a boxy blazer, a pair of strappy sandals, either a tweed jacket that looks fresh, vintage and timelessly chic. I do recommend go for a wool overcoat completed with ankle boots.
An ideal look for casual coffee pause. We see an indigo jacket styled with a dotted shirt in black and pinstripe pants. Complete this look with oversized sunglasses and color-blocking slip-on shoes: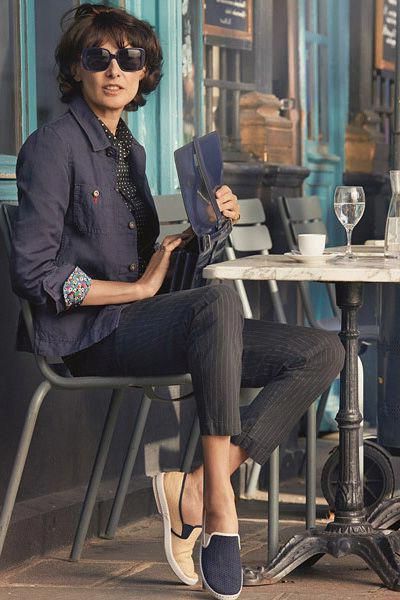 A velour suit jacket in black is worn with a white shirt and black slim pants completed with black pointed-toe heels: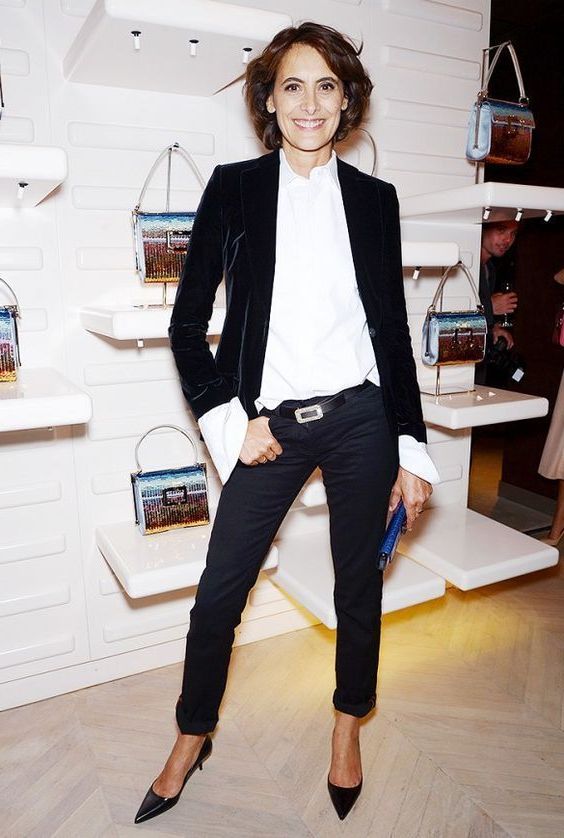 How to dress like a French woman over 50
Keep your look classy, streamlined and feminine. I recommend to try on chic and elegant essentials, but don't avoid comfortable clothing that looks put together. Let your style features essential and simple pieces, like a pair of jeans and a classic coat. A classic French style clothing is a very important thing. It will easily make you look like a real Parisian lady.
A tailored double-breasted dark blue jacket ideally matches ankle pants completed with patent black leather ankle boots: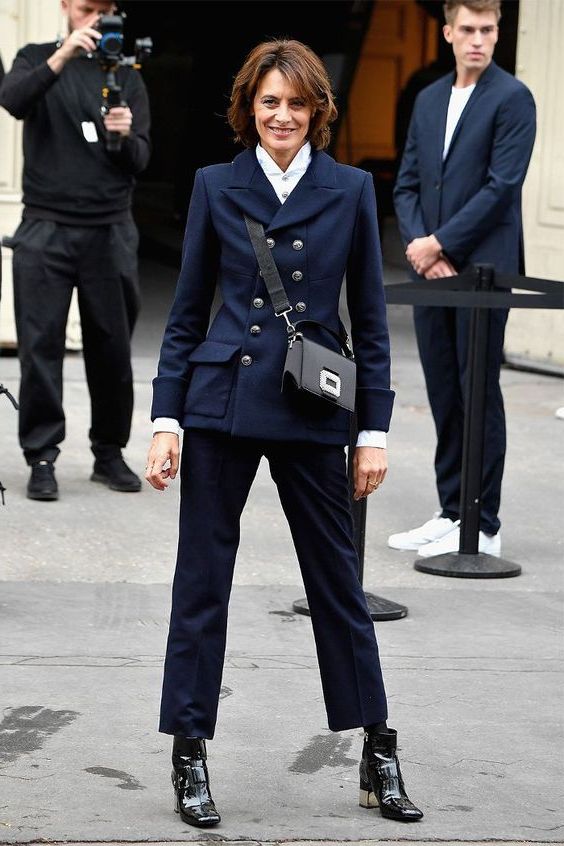 A velour red suit jacket will be a good match to these brown wool pants: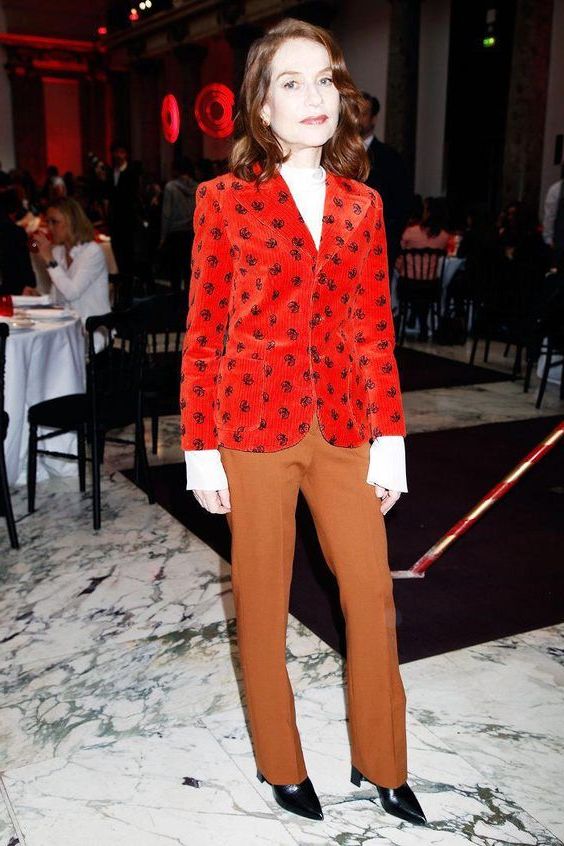 How to dress like a French woman on a budget
First of all, you should buy some basic apparel that can automatically make you look like a real French lady, yes, I am taling about cliche oufits that feature flared pants, striped tops and sweaters, slim peacoats, tulle skirts, beret hats, etc. Once you have all those French style "basics", you can add some neutral pieces to underline your uniqueness. Anyway, scroll down to find out more.
A perfect basic combo consisting of a white shirt tucked in high-rise wash blue mom jeans: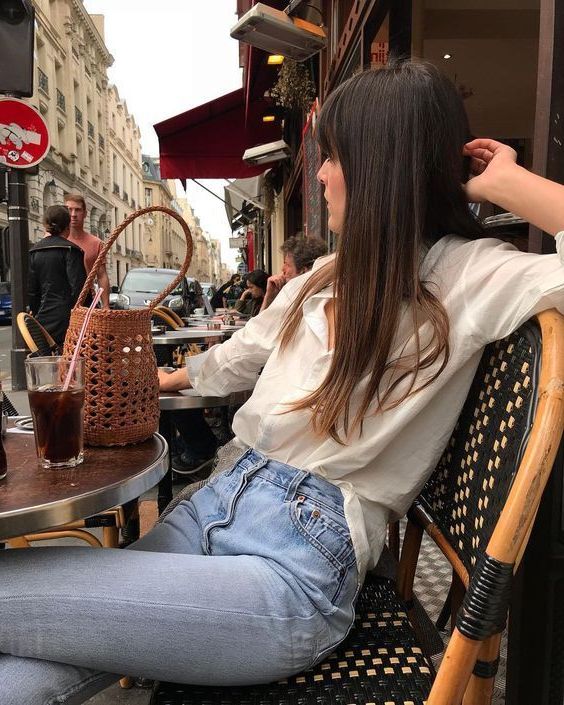 We see a gorgeous black velvet sliptank dress with spaghetti straps and lace embroidery: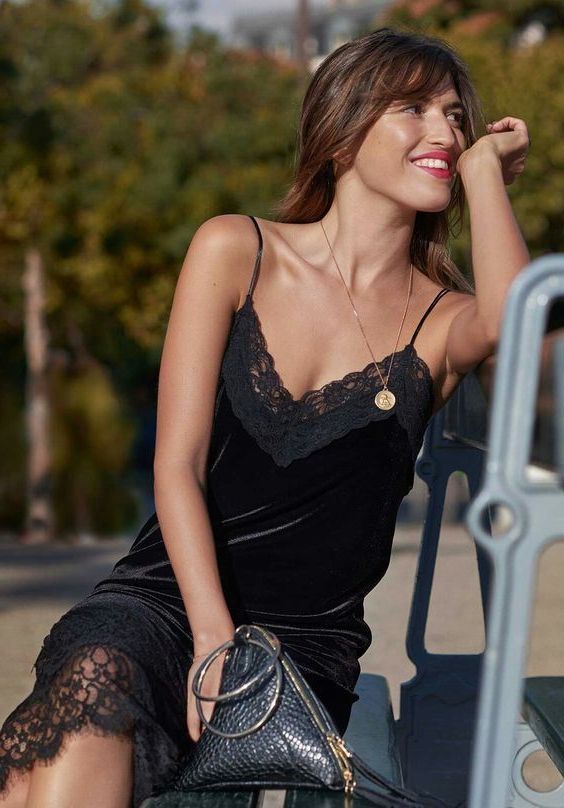 Typical French woman appearance
Here we see simple ways how to dress Parisian. I tried to gather basic and easy to copy outfit ideas that can easily brighten up your appearance. So, if you are still wondering how to look French, then scroll down to find out more.
An all in black outfit idea with a black sweater tucked in high-rise slim pants completed with nude heels: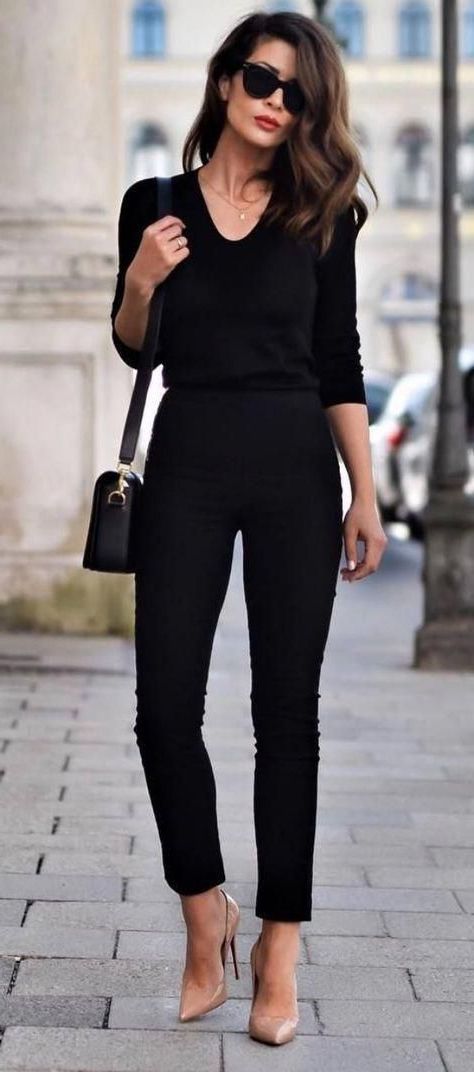 A black beret ideally suits this oversized black-white striped tee tucked in gathered black pants: