Let's talk about coats, fur coats. In today's article, I want you to have a look through my favorite faux fur coats that are ideal for street walks on the town in your everyday life.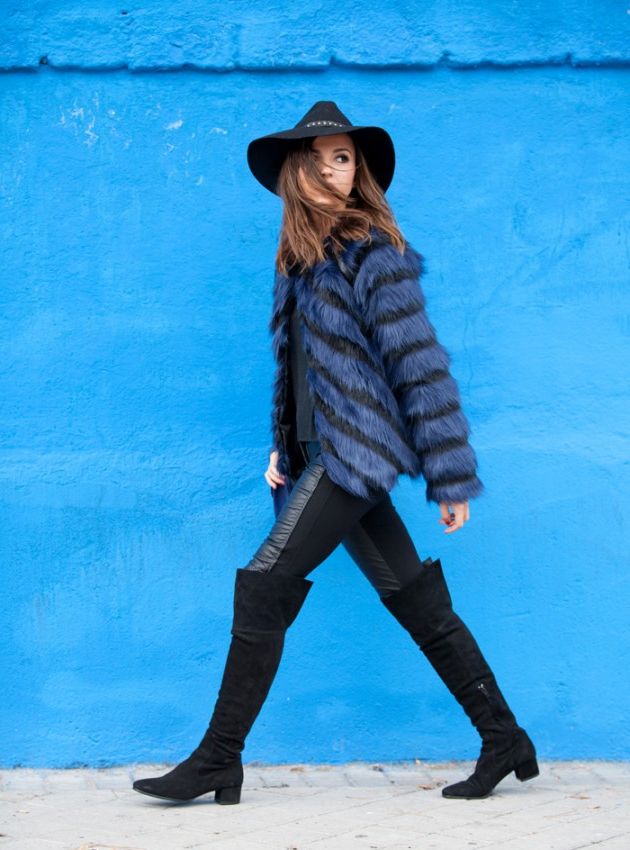 This type of outerwear will keep you warm, as well as give you a trendy look. I want to share with you the best ways how to wear this pretty coat in cold Autumn and Winter days. I am pretty sure you gonna be wowed and inspired by these statement ideas. Hope you will find them cool, ladylike and oh-so-chic. Read on to find out more.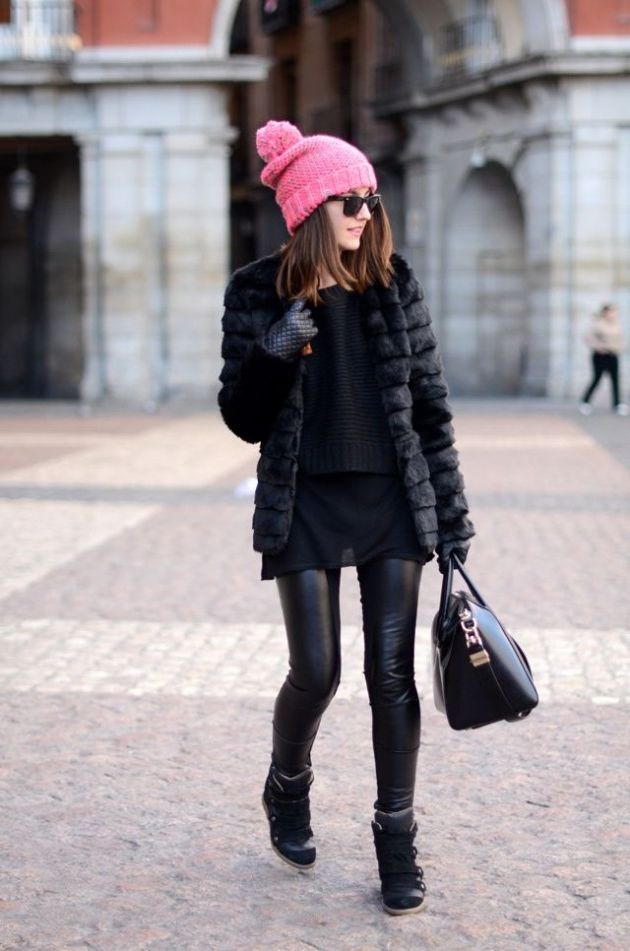 All in a black outfit consisting of a black fur coat and black leather pants is completed with a neon pink pom pom beanie.
I think it's no point describing the comfort and soft touch of these outerwear pieces. You are about to see marvelous faux fur coats in black color that are timelessly chic and soft. Yes, black fur coats are always in style, as you can wear them with all kinds of separates and dresses.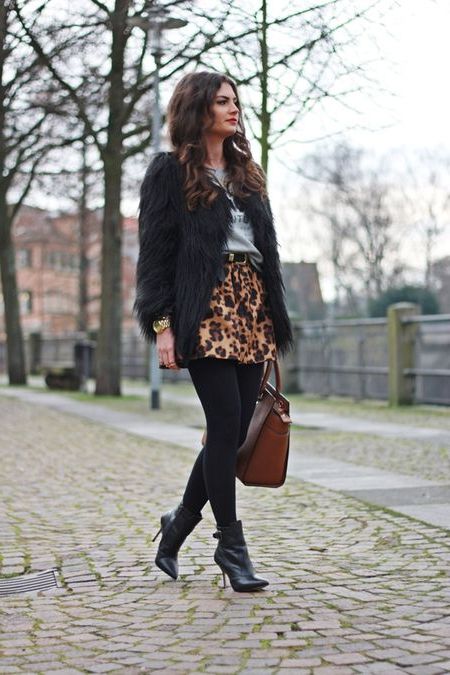 An ideal way underlining your glamour. We see a black faux fur coat teamed with leopard print skirt.
Well, you are free to wear coats in all kinds of colors. For instance, go for a burgundy shade and incorporate it into your casual street looks. Don't be afraid to experiment will different hues. Go for pastel shades, tie-dyes, as well as beige, brown, white, navy and other neutrals. This marvelous coat can complete your elegant outfits, as well as casual separates.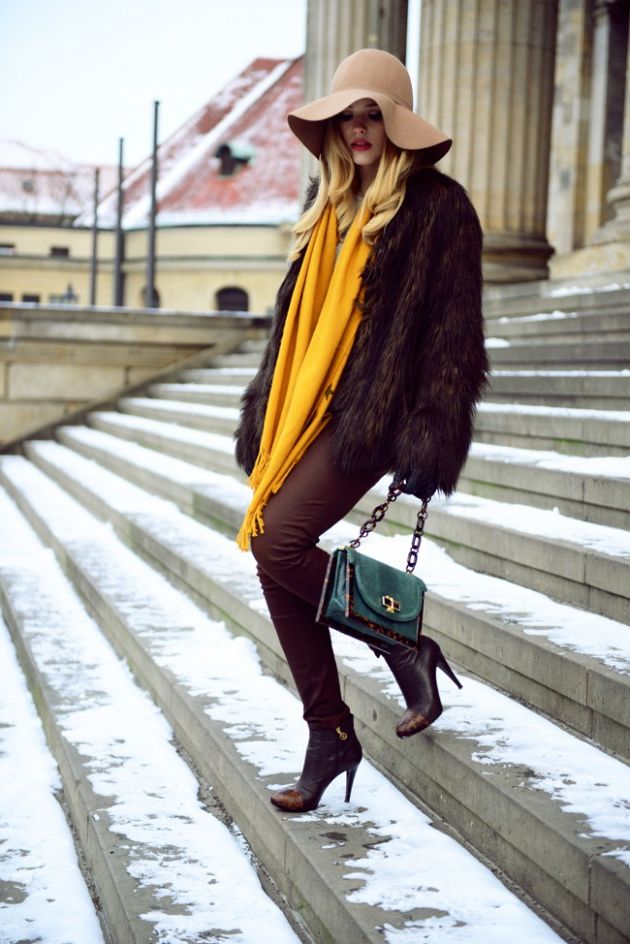 My personal advice do NOT wear scarves with fur coats, otherwise, it's gonna look too much complicated on you. Anyway, feel free to wear beanies, fedoras, gloves. Tell me in the comments, what you think of this outerwear piece?
More Inspiring Ideas With Faux Fur Coats: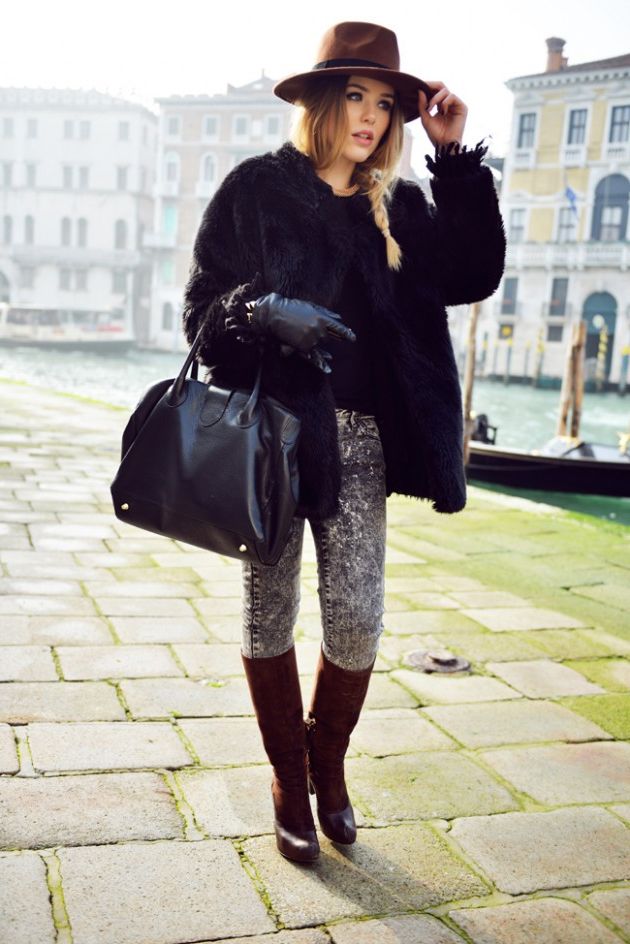 Black fur coat ideally matches these wash skinny jeans in grey tucked in brown suede boots.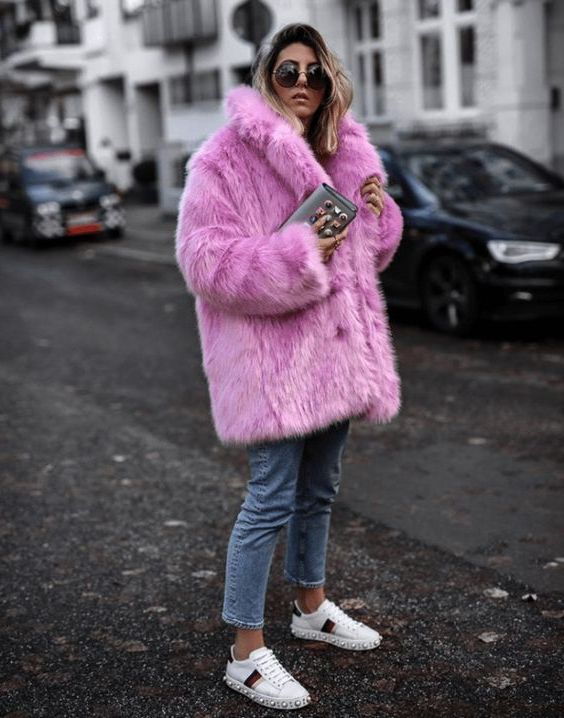 Check out this oversized pink coat in faux fur completed with ankle jeans and white sneakers.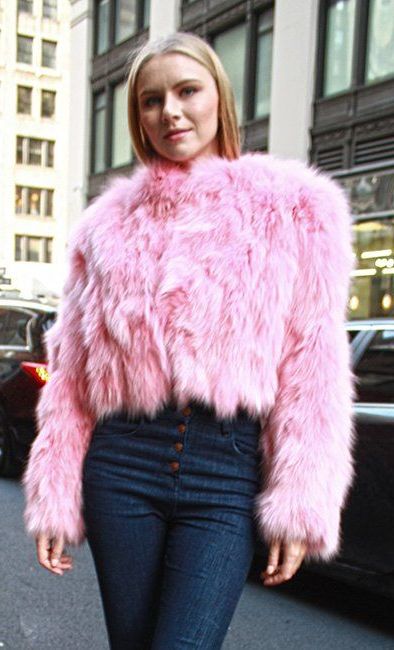 A kind of seventies style. We see pink faux fur jacket in short length teamed with high-rise skinny jeans in dark blue.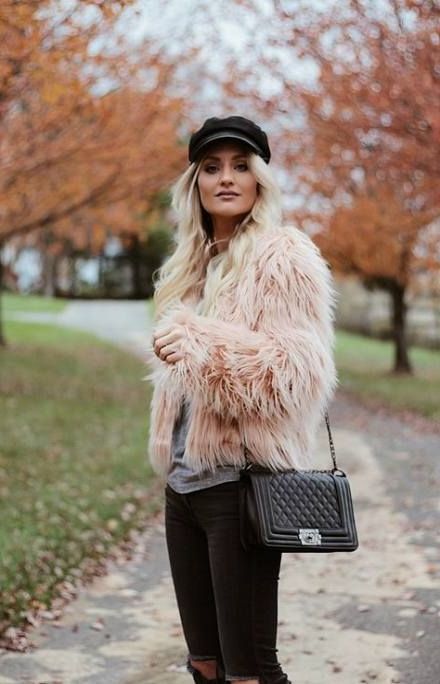 Another 1970 inspired look consisting of a black visor cap, beige fur coat, and knee-ripped skinny jeans in black.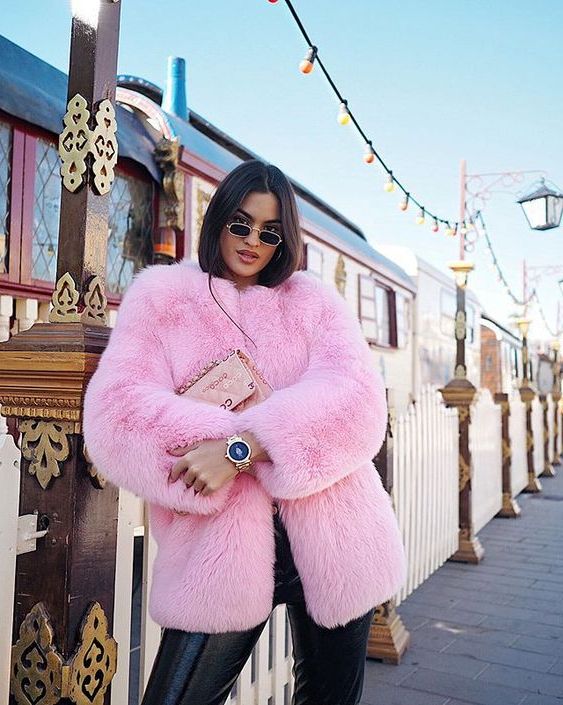 Keep it super glamour, go for a pink coat and team it with black leather pants.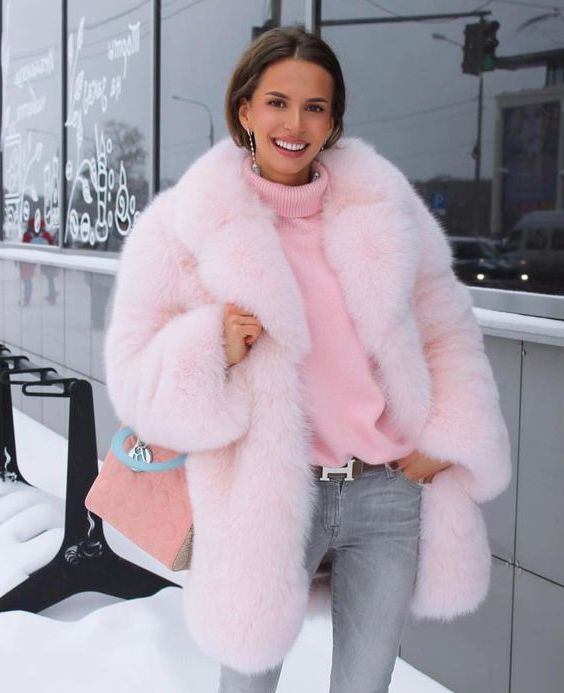 Blush oversized coat is teamed with turtleneck in pink and wash grey skinny jeans.
An all-white look is completed with a blush fur coat.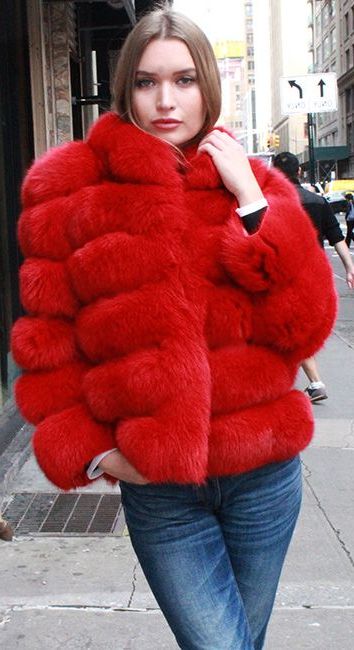 We see a super glamour style that consists of a red coat and wash blue jeans.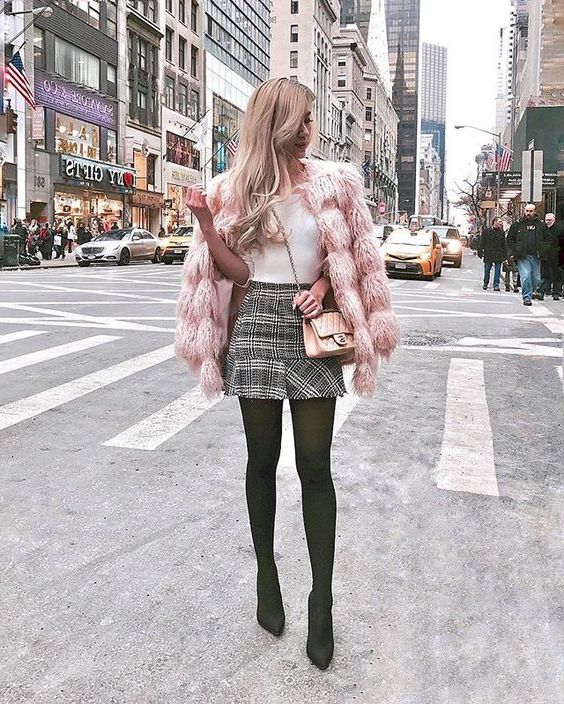 Pink coat draped over white top tucked in plaid mini skirt completed with black tights.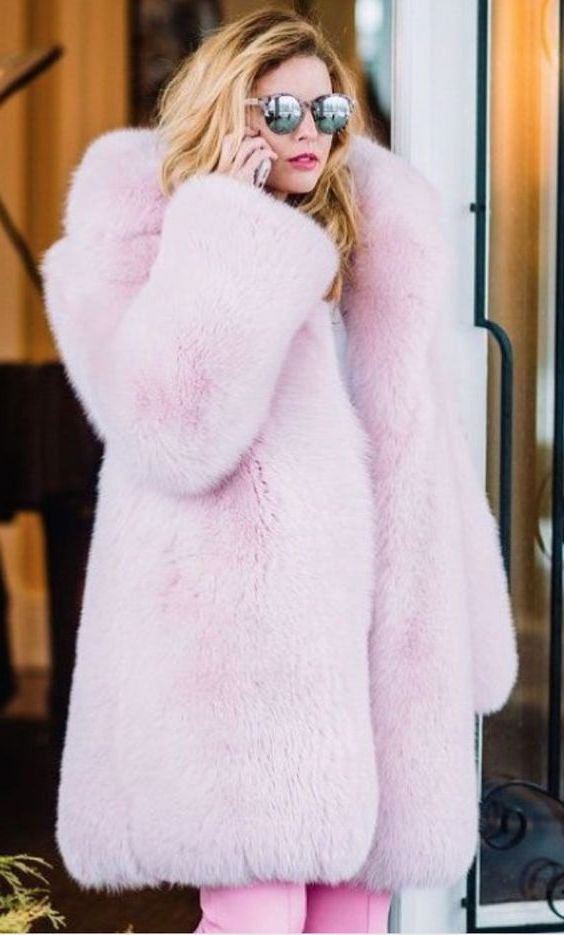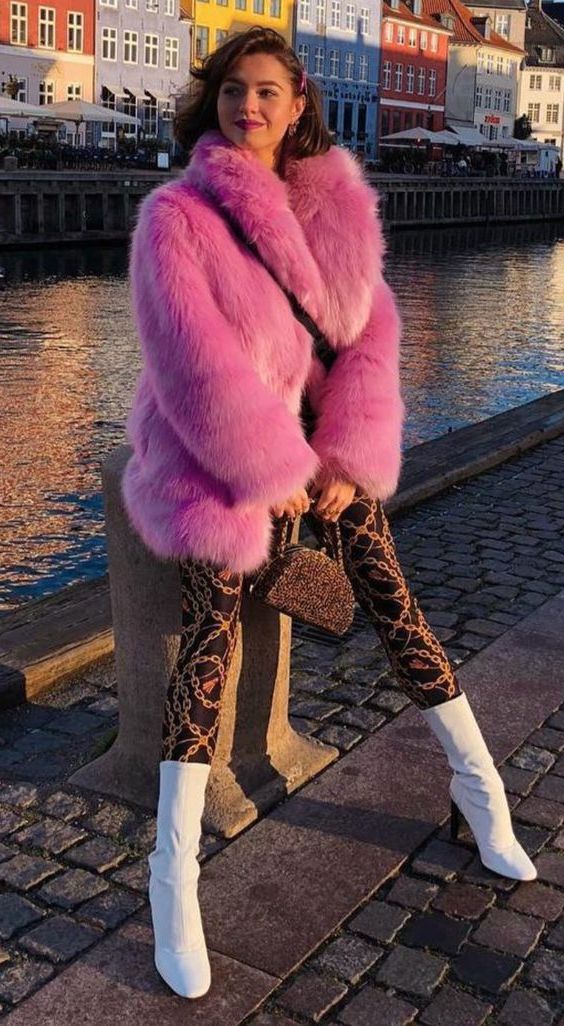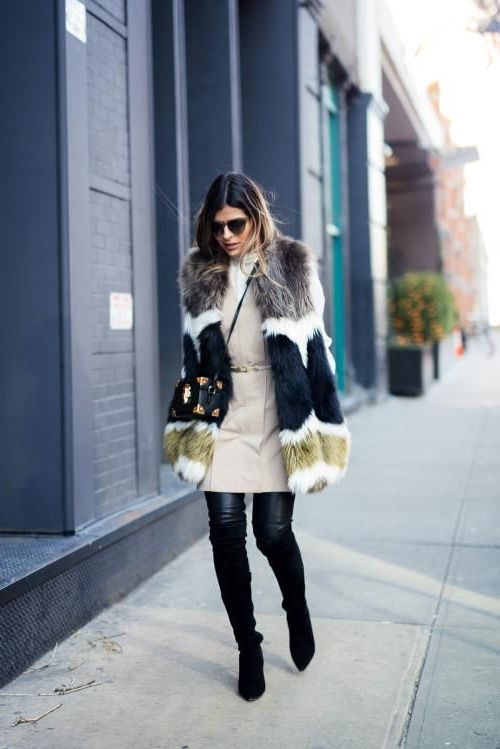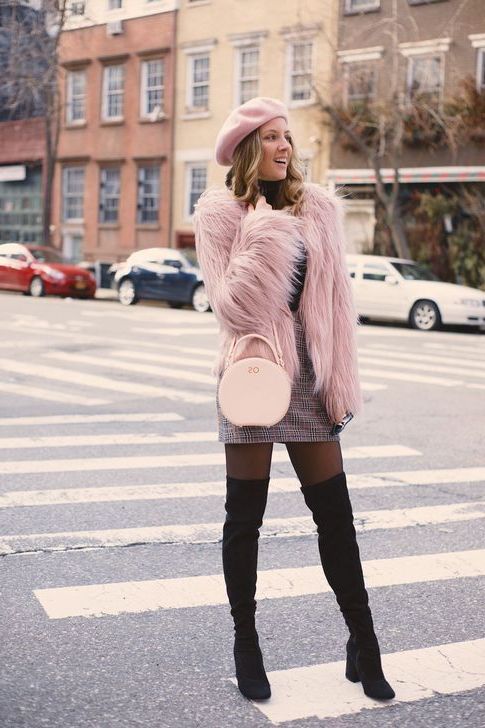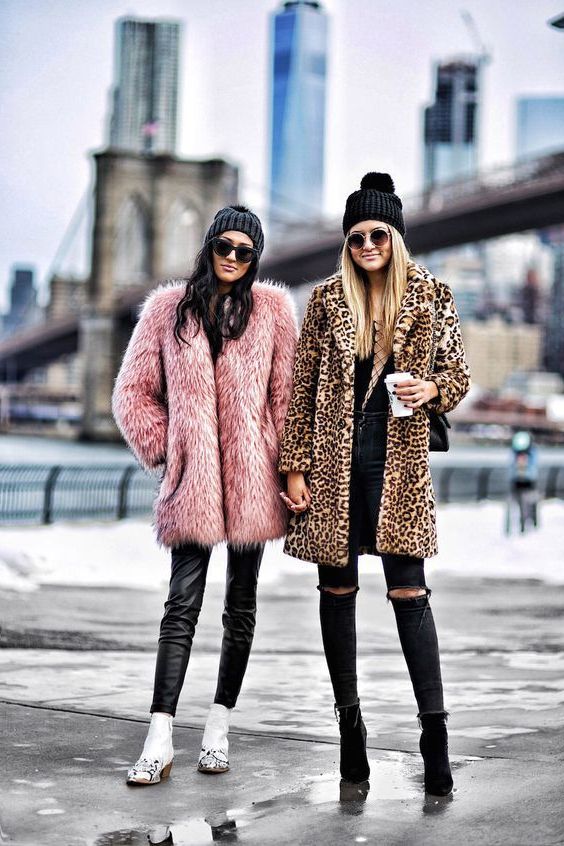 Which one is your favorite a faux fur coat in pink either in leopard print.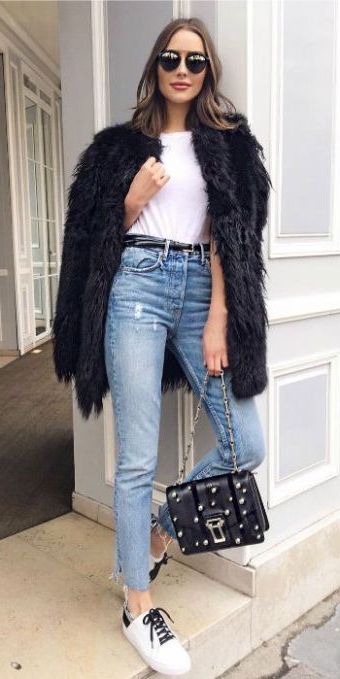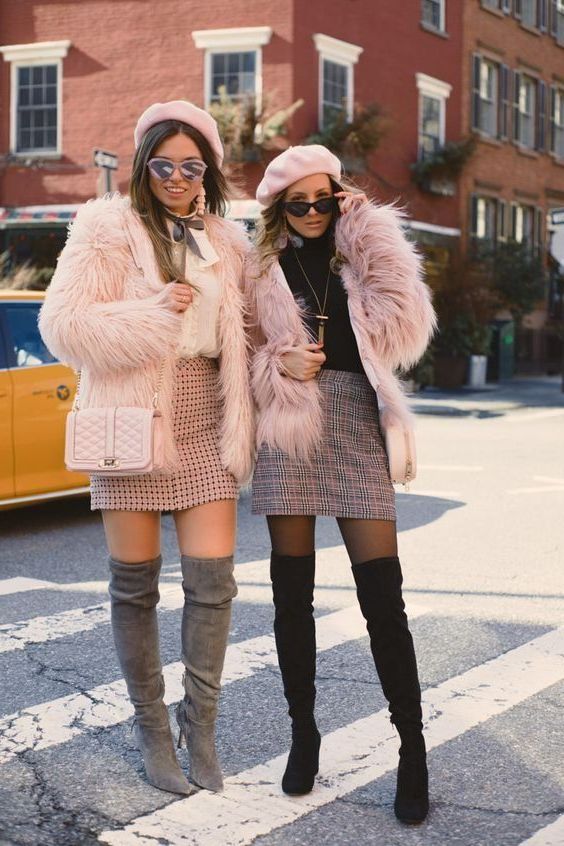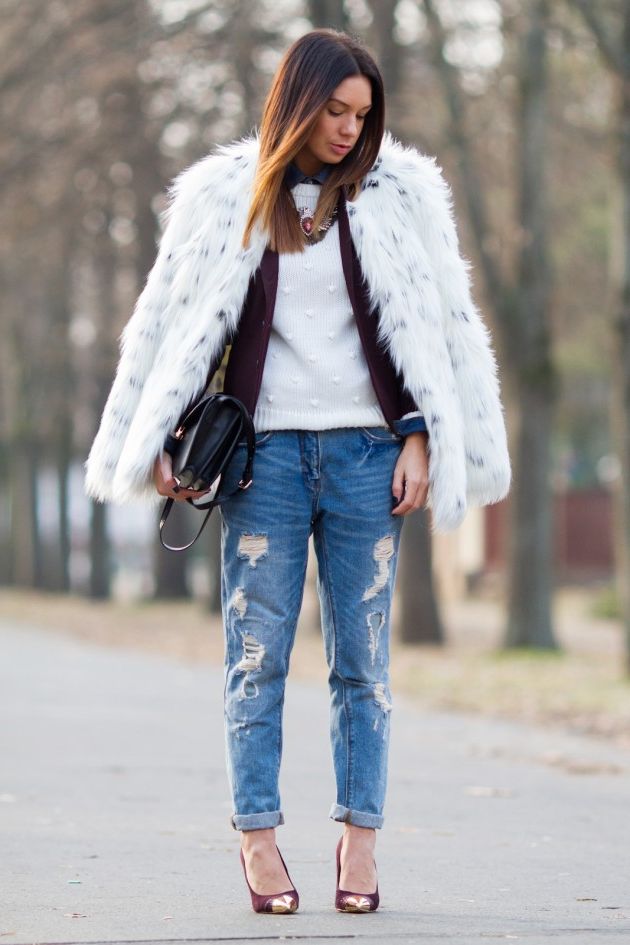 White fur coat looks incredibly chic paired with ripped boyfriend jeans and purple pumps.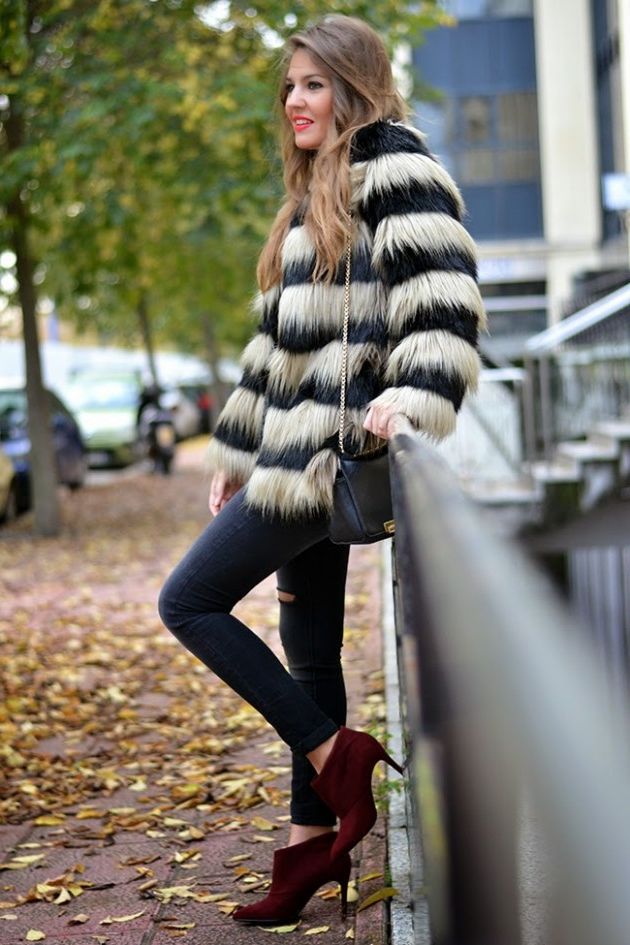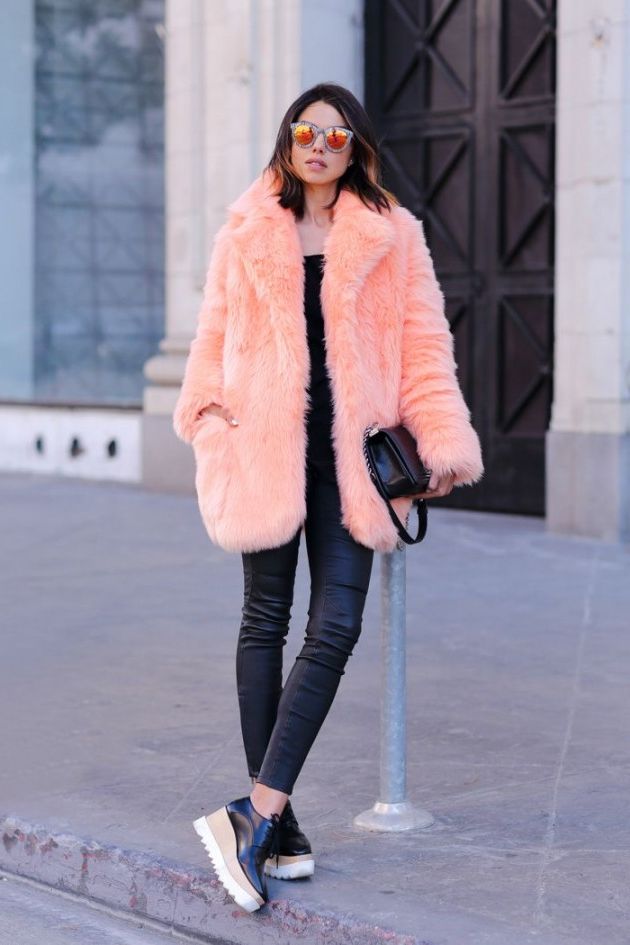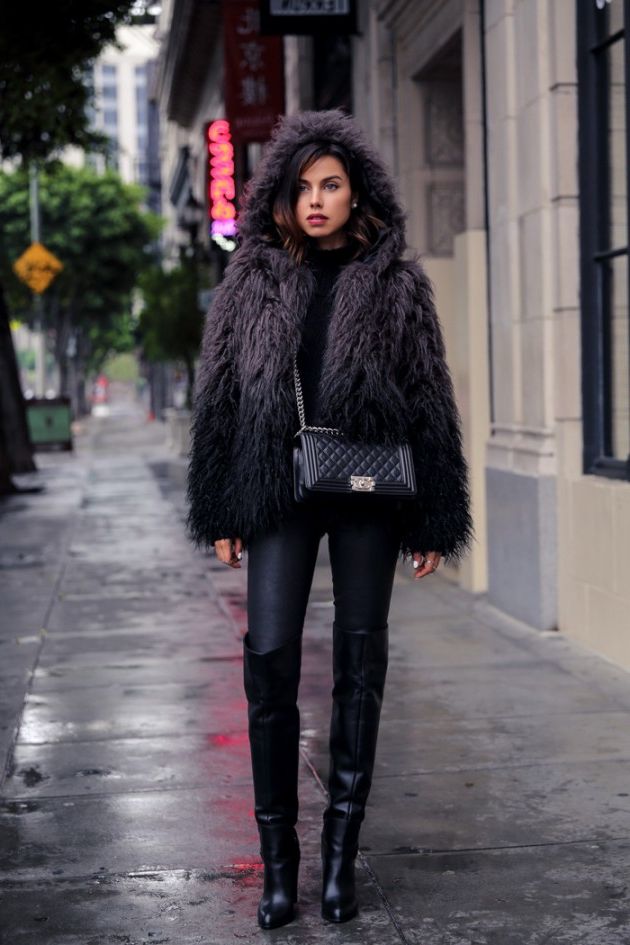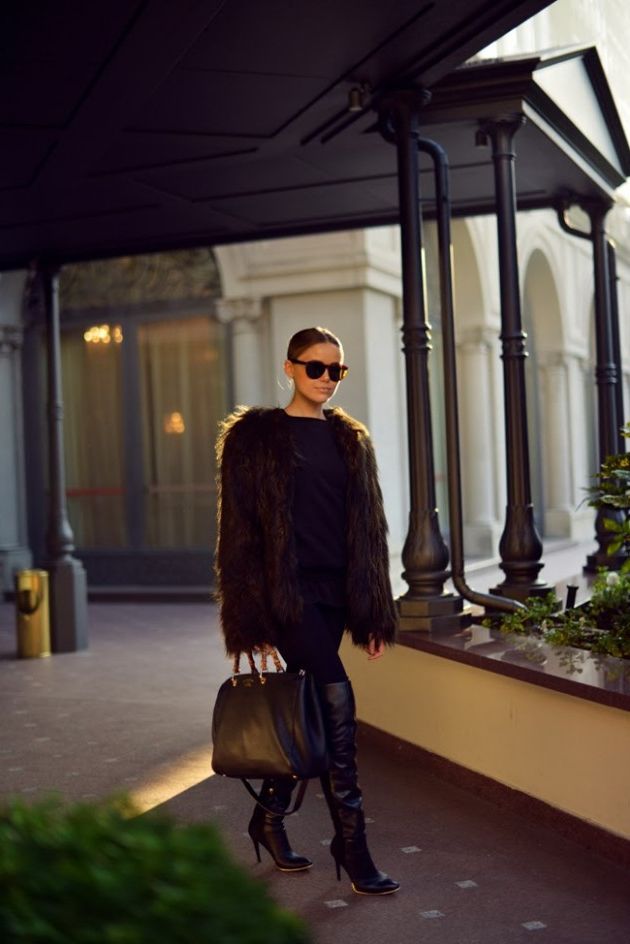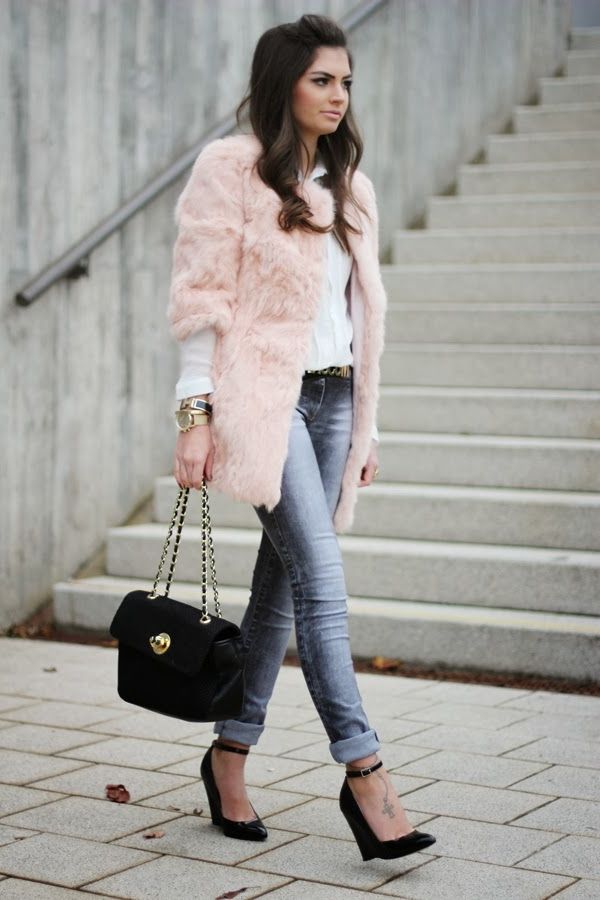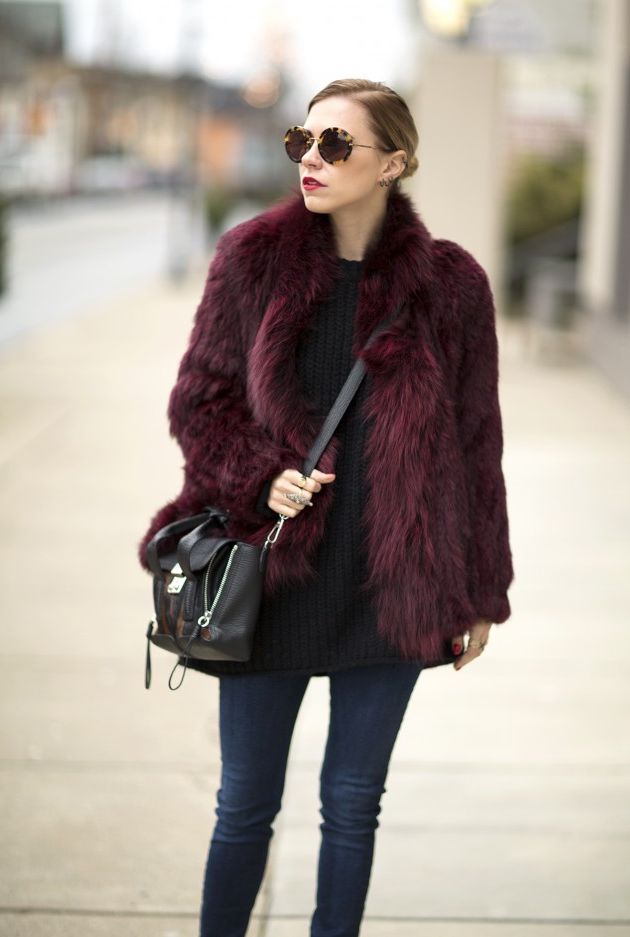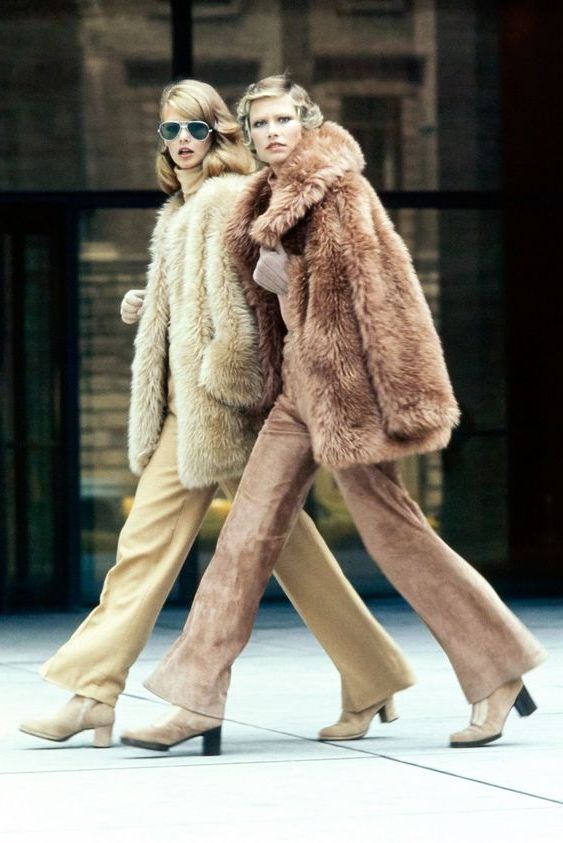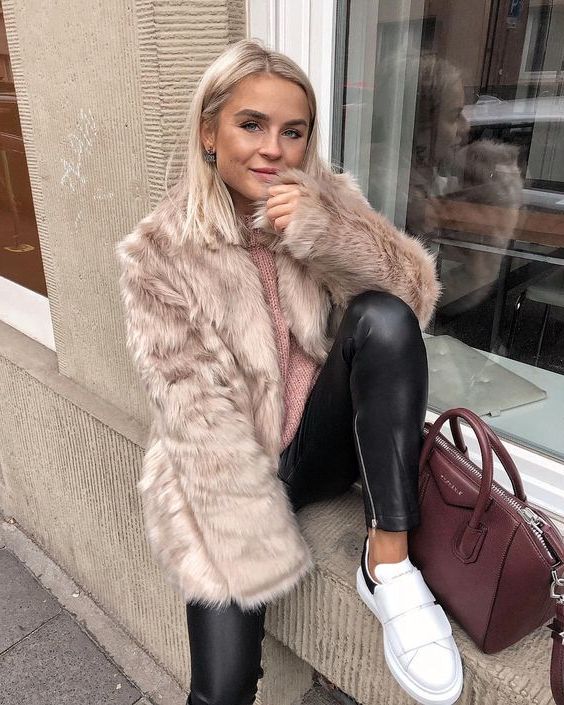 Beige pink faux fur coat and black leather skinny pants are completed with white sneakers.