Hello, my dear readers! This time I want to talk about belts and how to wear them in your everyday life as well as for special events. I decided to divide this article into several topics, that's why you are about to see inspiring ideas how to wear casual belts, and dressy ones, as well as ways to make a wow statement with this accessory during Winter months.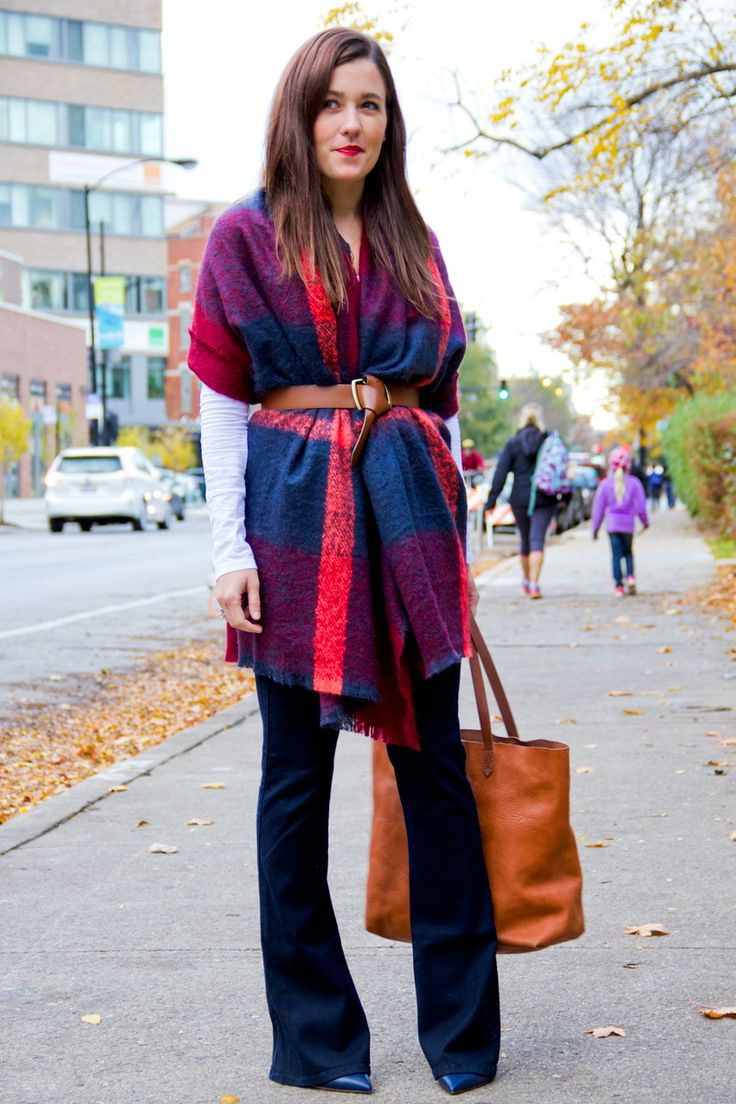 Buy Similar Here
A belt is not just a way to secure your bottoms, it can also underline your individuality. There are many ways how to wear it and how to combine with your favorite clothing. Hope you are ready to know many cool ideas about this accessory. Read on to find out more.
Casual belts outfit ideas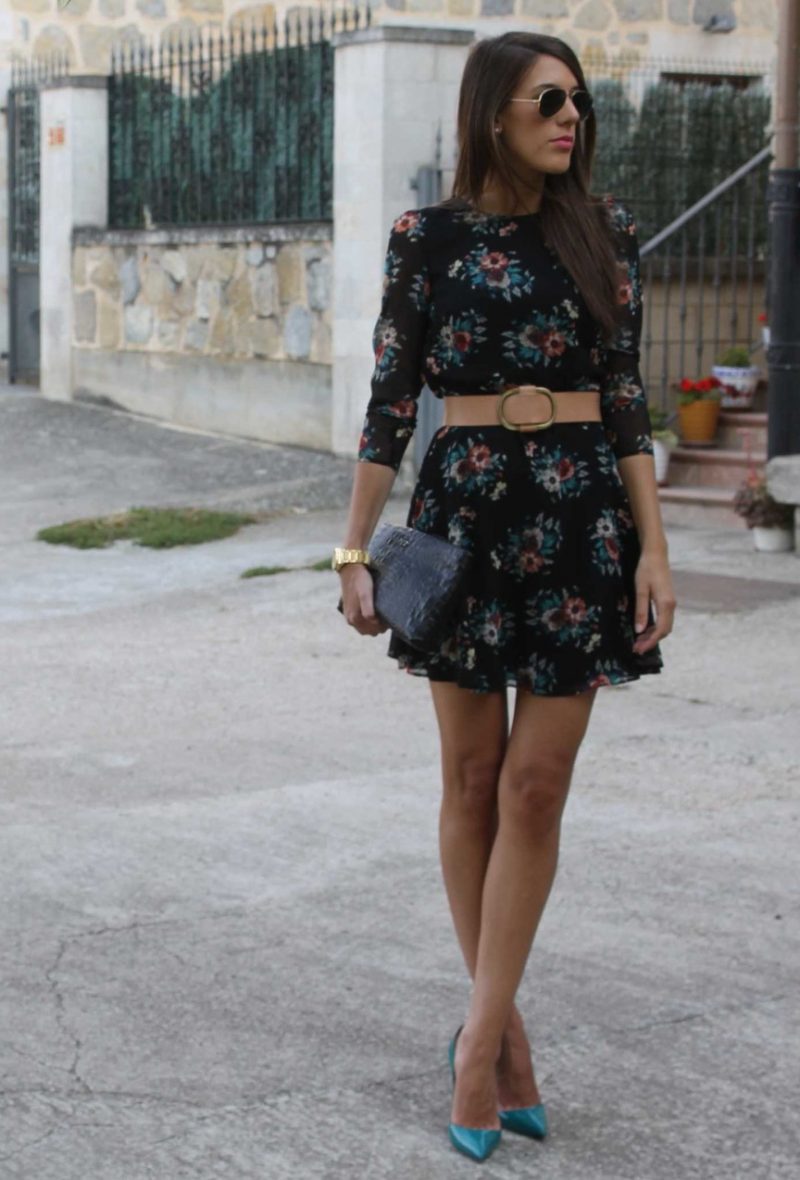 Buy Similar Here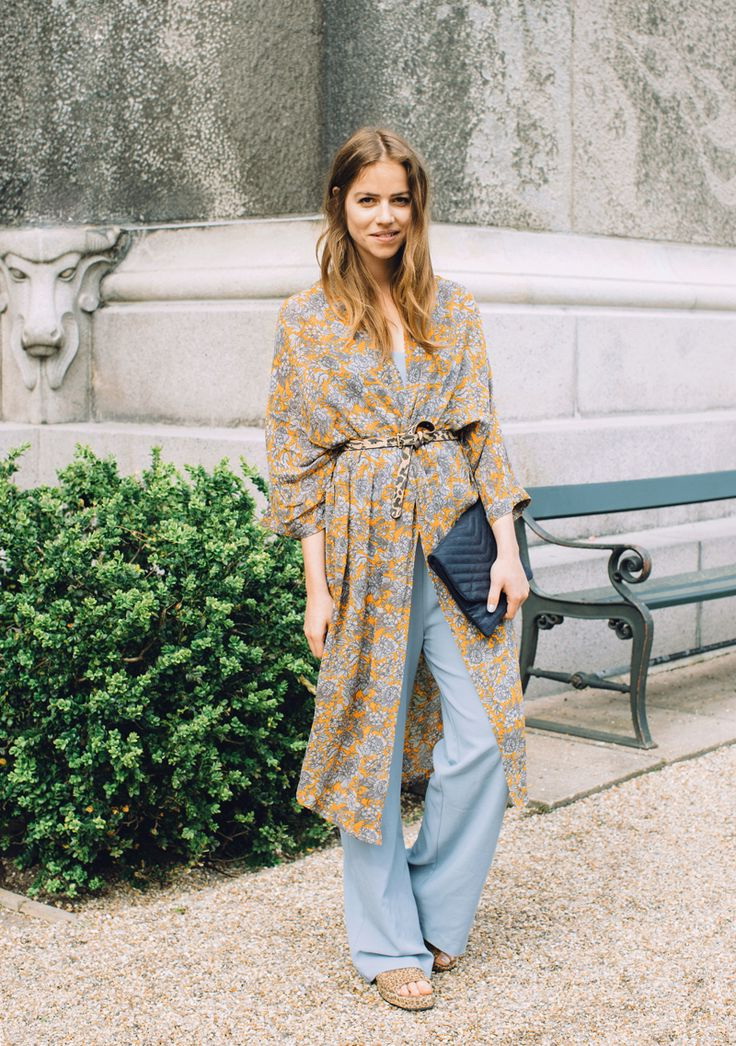 Buy Similar Here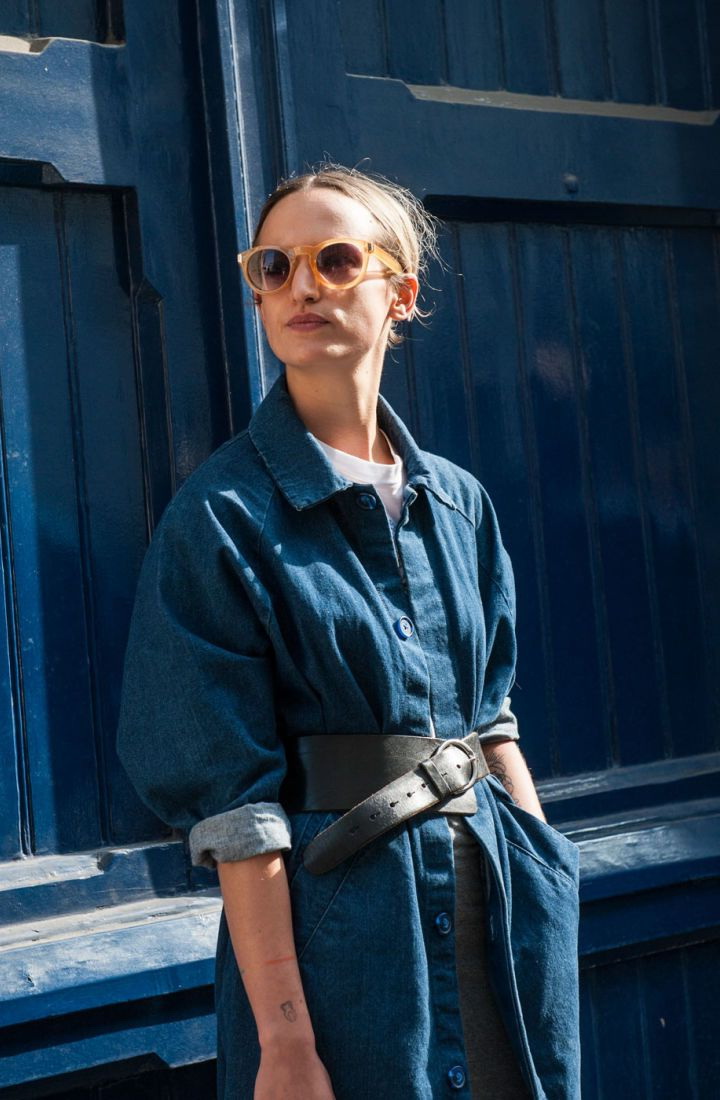 Buy Similar Here
Casual belts look great on everything, starting from pants, skirts and shorts to blouses and shirts. For instance, a hourglass-shaped woman can use a slim belt to wear it on a cute leopard print blouse teamed with cream-grey tailored pants. Or you can go for a bright yellow skinny belt and style it with cream-grey top and black mini shorts.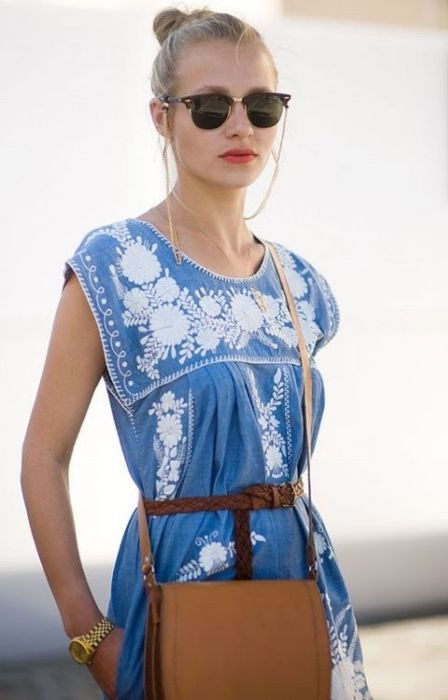 Buy Similar Here
A white skinny belt is a great choice for securing your favorite blanket. I personally like wide belts, as I can wear them with coats, heavy jackets, and dresses. By the way, you can use silken scarves as belts, just make sure they can shapen your silhouette.
Belts With Jeans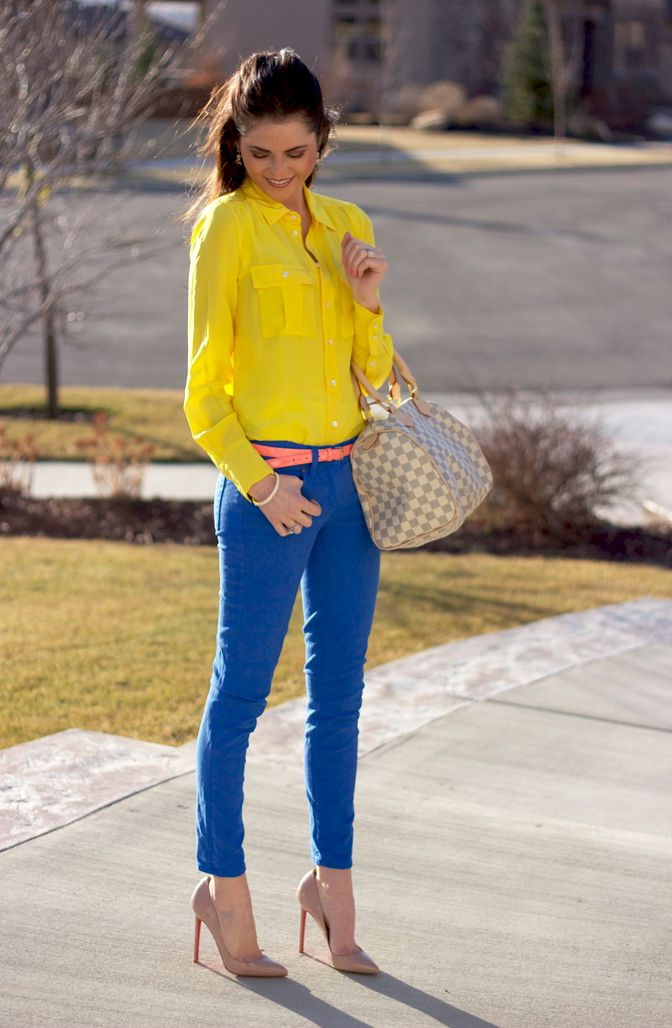 Buy Similar Here
I do love to see simple combos like women wearing leather belts for jeans. Yes, this is the simplest way to wear this accessory in everyday life, but it does look and feels amazing.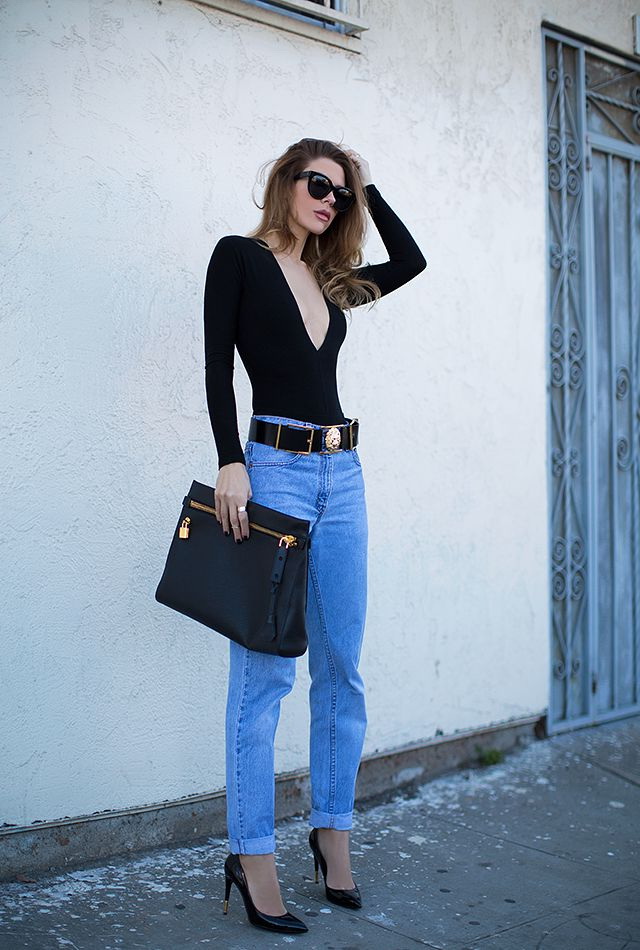 Buy Similar Here
You can create thousands and more outfits with denim, for instance, I do love to see ladies who use wide waist belts with flared jeans, it's so hippy inspired to me.
Belts And Dresses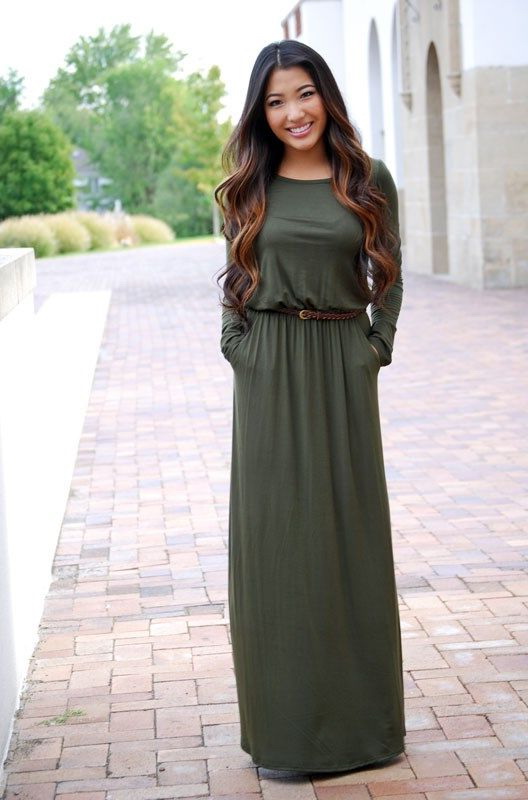 Buy Similar Here
You can go for cool Summer OOTD, by teaming fashion belts for dresses. This simple combo is great for casual day-offs. Plus, you can still experiment with shapes, I do love women's wide belts for dresses, it does look special and fancy.
Sparkly Belts For Women
If you decided to try on a sparkly belt, then my personal advice is to keep the rest of your outfit simple and colored in a neutral hue, so you can make a stand-out appearance with your belt. I remember, when I saw a young woman wearing a totally black look completed with a rhinestone stretch belt, she was amazing! Everything screamed WOW! Chic and Trendy! You can wear such a fancy belt with dresses, jumpsuits and anything else, just keep your outfit neutral colored.
Dressy Belts Outfit Ideas
If you are in love with dressy looks, then I highly recommend taking a look through these outfit ideas completed with bright and eye-catching belts. I am talking about classy, trendy and original belts that can update any outfit and make it look fresh, chic and very special.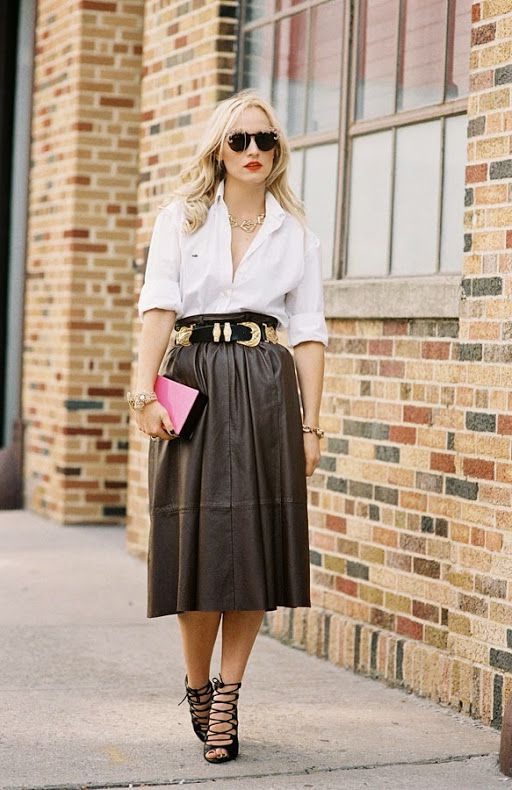 Buy Similar Here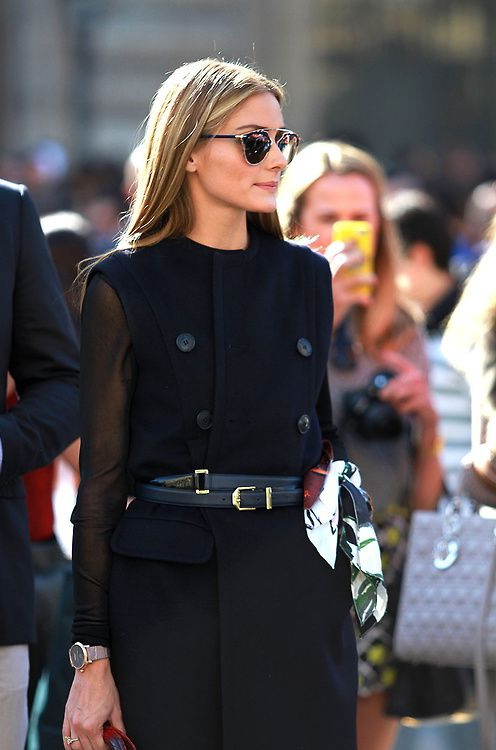 Buy Similar Here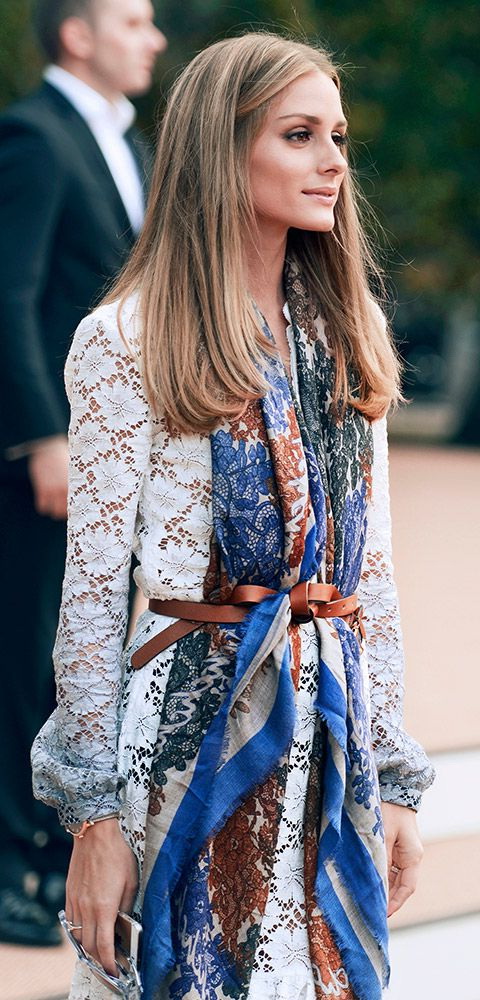 Buy Similar Here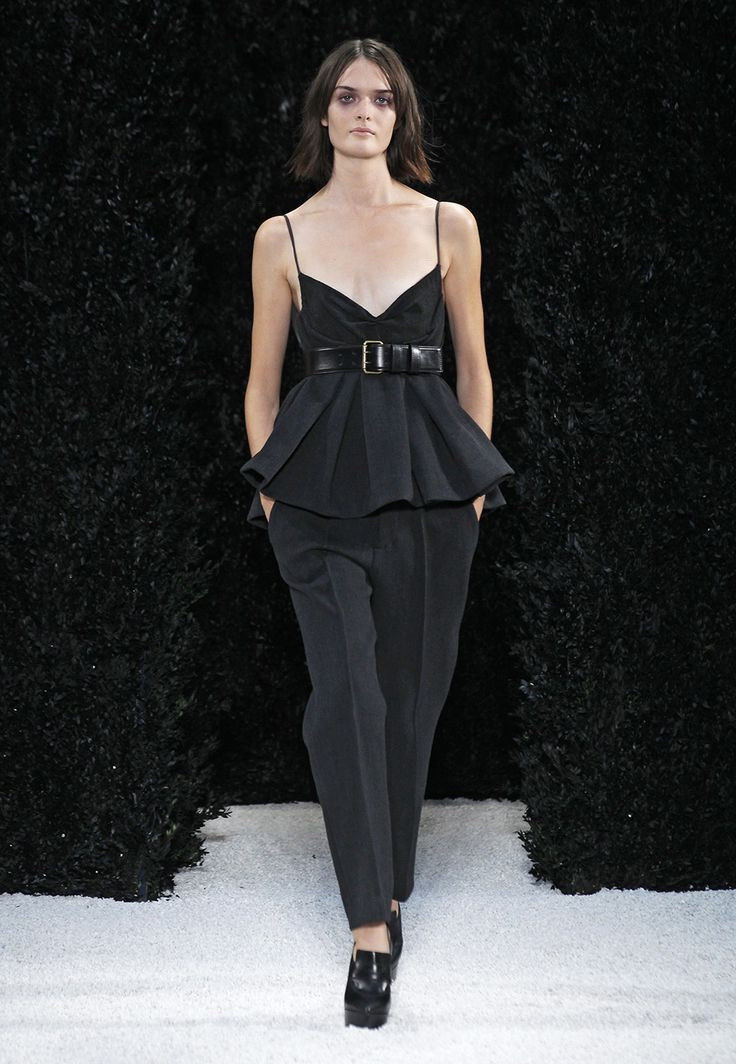 Buy Similar Here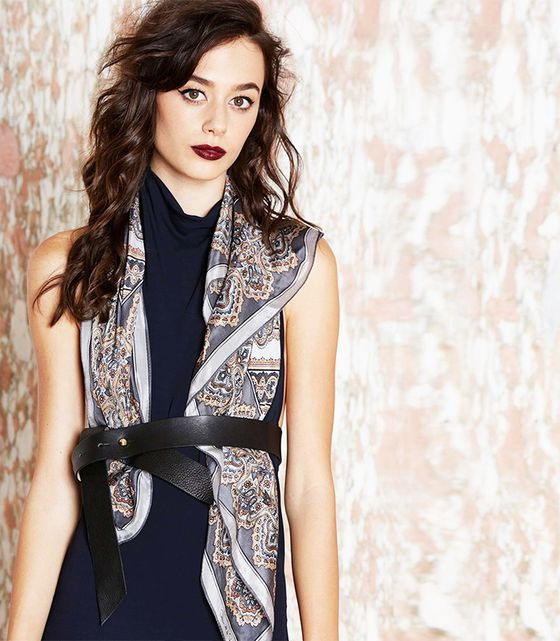 Buy Similar Here
I was wowed to see all these incredible outfits, as I do believe, every single look in this collection can be easily copied by every lady. The following looks can be used for different occasions, you can try them during weddings, special parties and gatherings. I am talking about bright red bow-tie belts worn with white shirts and long skirts, shiny silvery designs tied around white pantsuits, braided brown leather styles that compliment grey outfits, golden-leather chain belts tied around velvet dark blue shirt-dresses, pastel-green must-tries worn with pastel cream-blush separates, etc.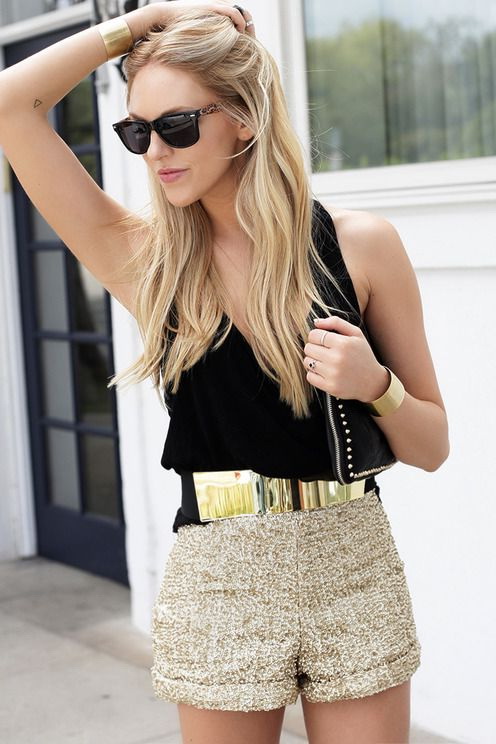 Buy Similar Here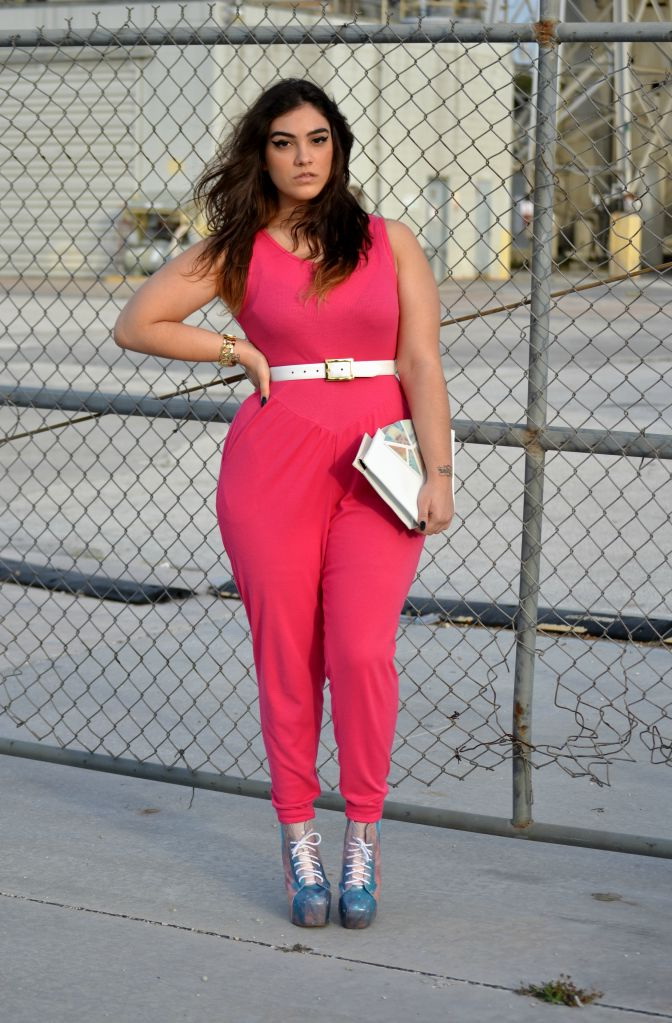 Buy Similar Here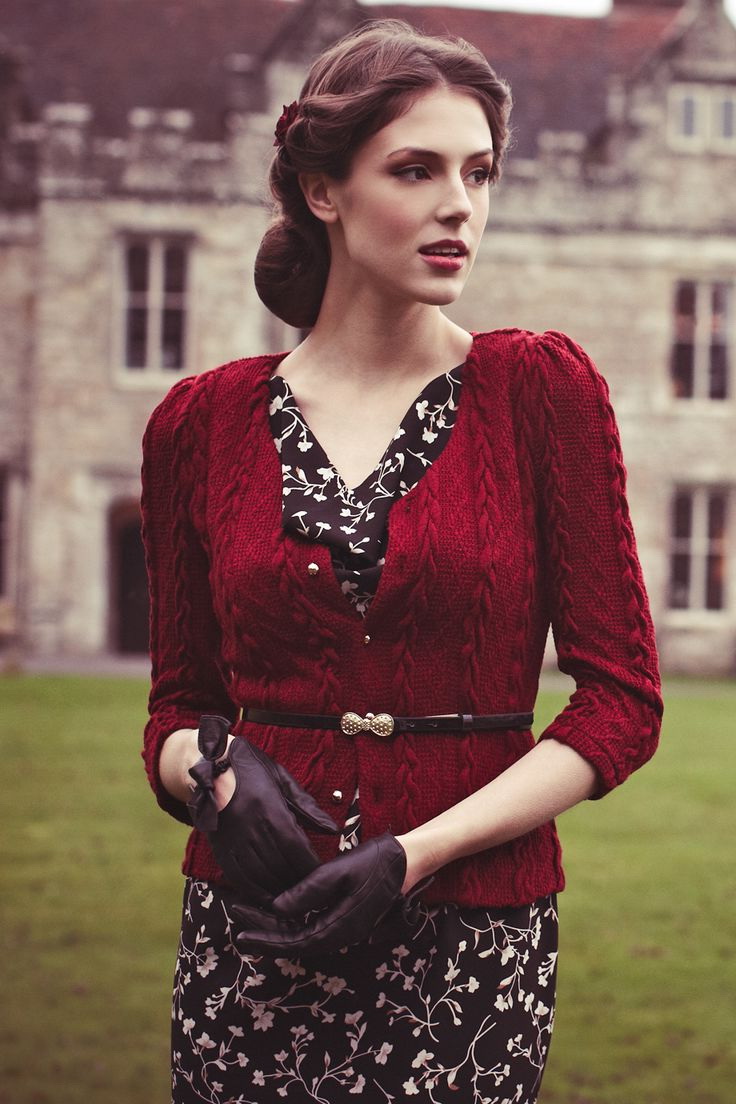 Buy Similar Here
Dark Belts With Bright Dresses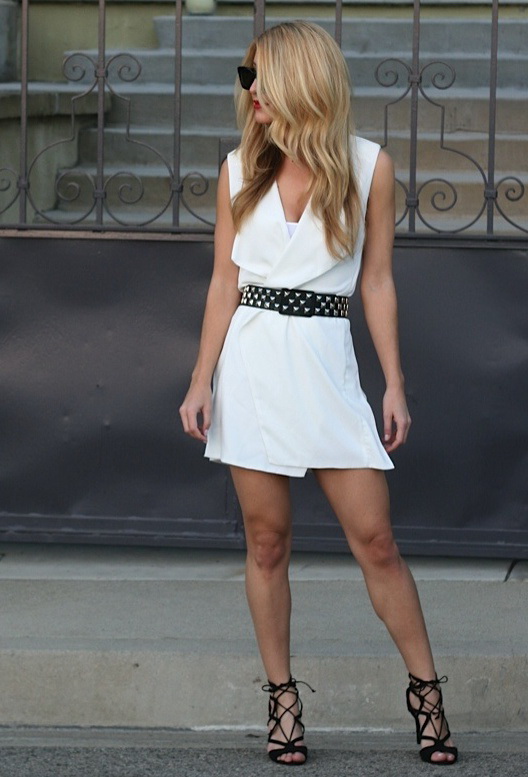 Buy Similar Here
As I have already mentioned, there are thousands and more fancy belts for dresses that do look amazing completed with classy and neutral color accessories, like shoes and bags. I do love keeping things very personal, that's why I do like to wear bright one-color dresses with navy blue belts. Just imagine yourself wearing high waist black belt with a white dress, either a gray belt with a yellow dress.
Metallic Belts With Neutral Outfits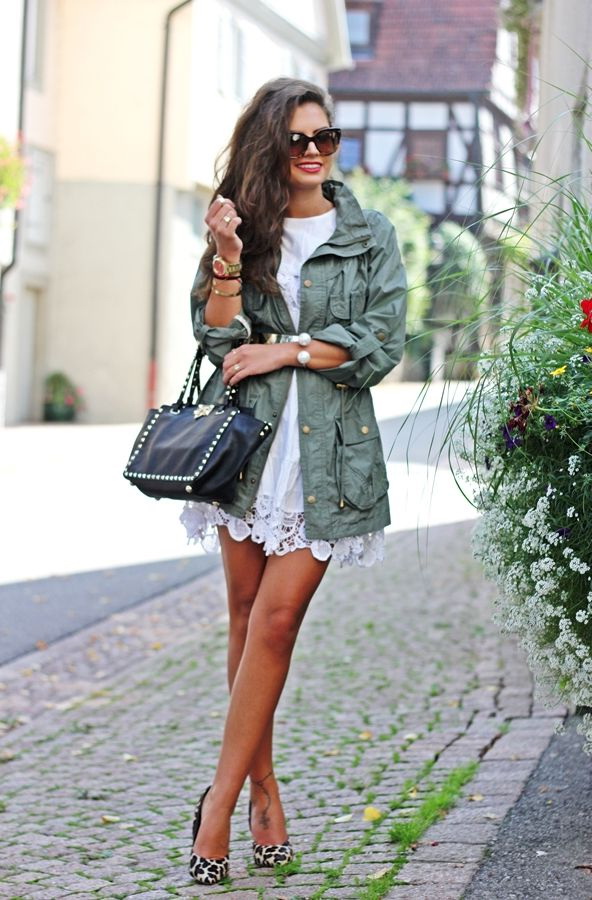 Buy Similar Here
A skinny gold belt is another trend that does look fresh and special styled with neutral-colored combos. It can be a gold or silver metallic design, they do look awesome with most neutral color clothing.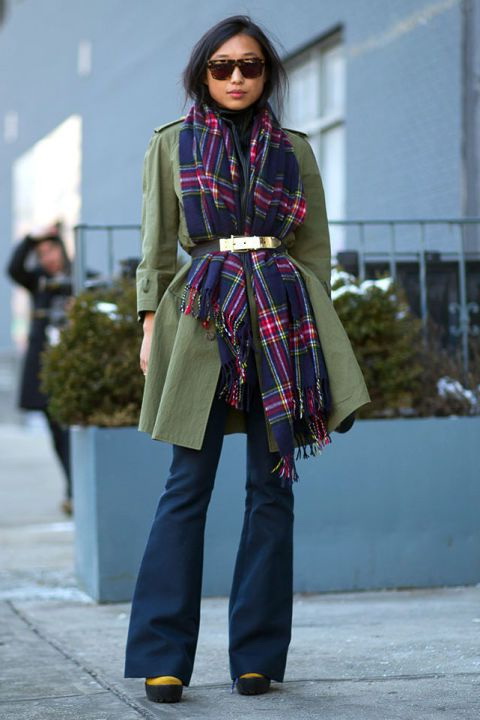 Buy Similar Here
I recommend keeping things simple by wearing these shiny decorative accessories with dark-colored looks, so you create a well-balanced outfit.
Easy Ways To Wear Belts This Winter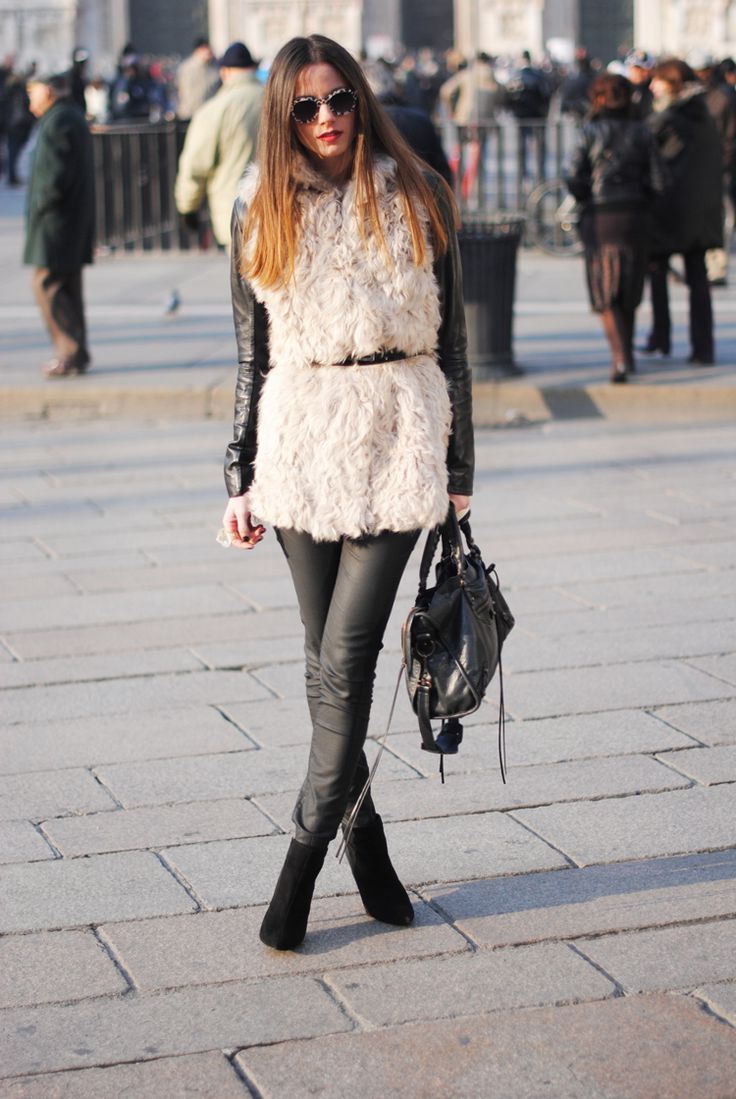 Buy Similar Here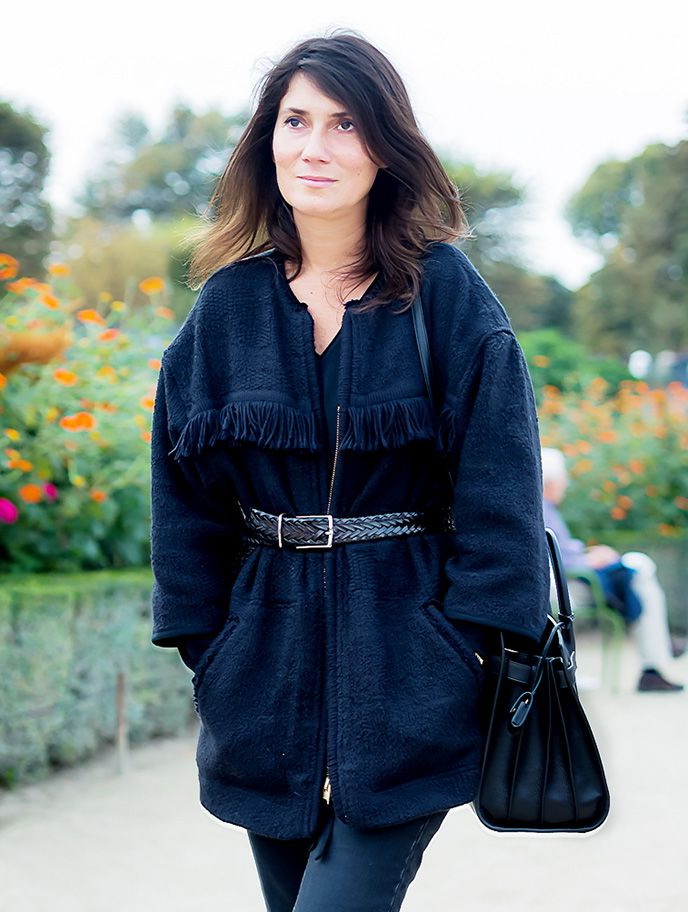 Buy Similar Here
The last but not least topic I wanted to cover is ways how to wear belts during Wintertime. Every lady dreams of a lovely and functional Winter look, that's why I want to show you my favorite outfits for Winter season that are completed with belts.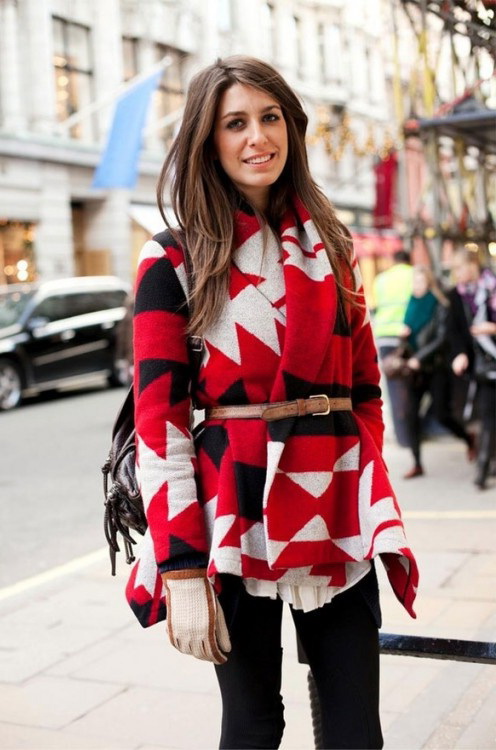 Buy Similar Here
While one could argue these additions are purely ornamental, I do love them! Cinching your waist is also extremely flattering. It draws the eye to the smallest part of your waist while also giving your look dimension. Many street style stars have been adding belts of all sorts to their looks as of late. You'll agree with one thing: When in doubt, belt it. Have you ever seen a better accessory pairing? Give your dress-over-pants look dimension by cinching your waist.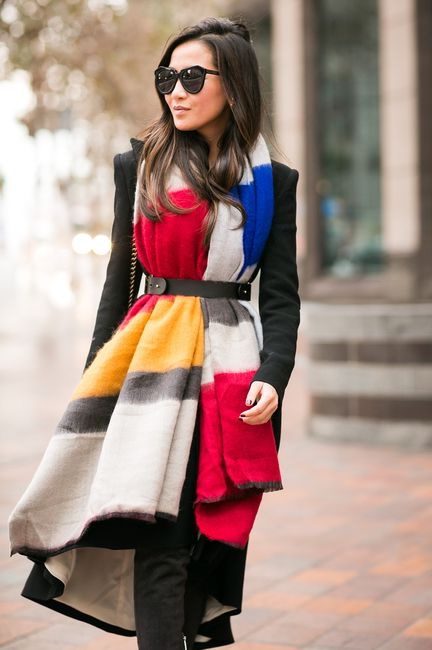 Buy Similar Here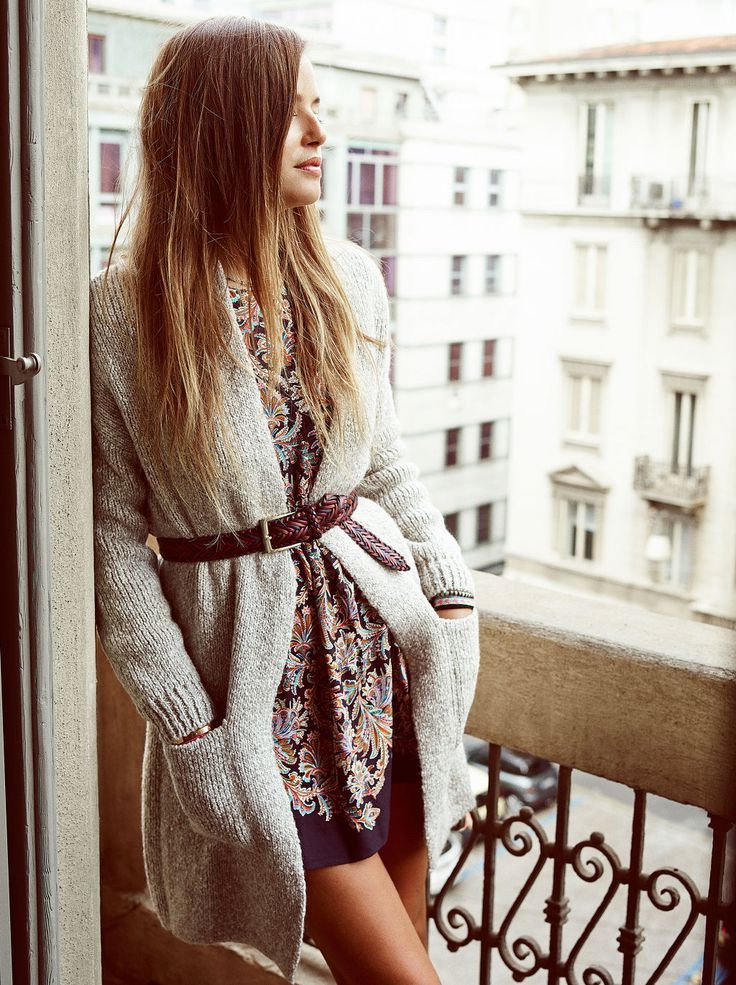 Buy Similar Here
I am talking about heavy outfits that are secured with cool belts. Every single look shown in this collection can be copied and worn in your everyday life, all you need is to find your favorites.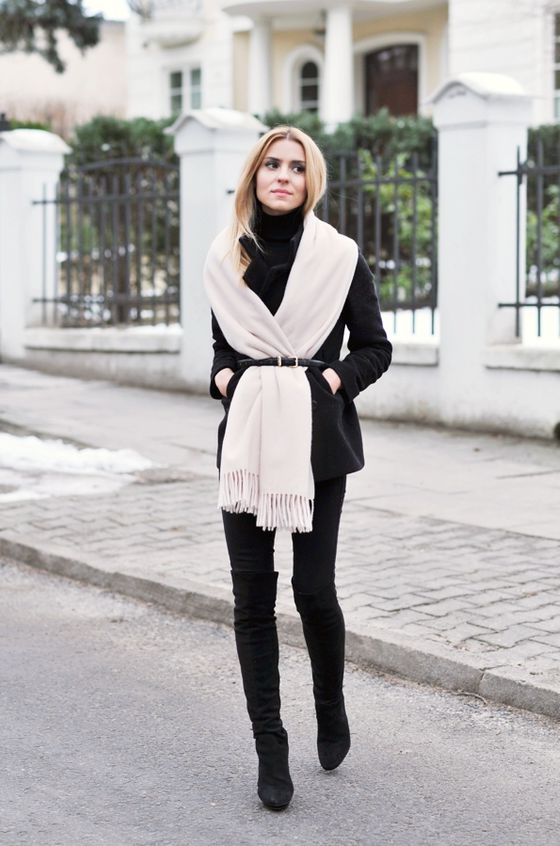 Buy Similar Here
Buy Similar Here
When and why should I belt my outfit? To shape up your outfit. The belt will underline a narrow point on your figure. Therefore it will make you look your best worn with something that is larger than itself, either on top, on the bottom or on both. If you wear it with an integral bodycon outfit, the belt will become the larger point of your outfit, which is often not a good match.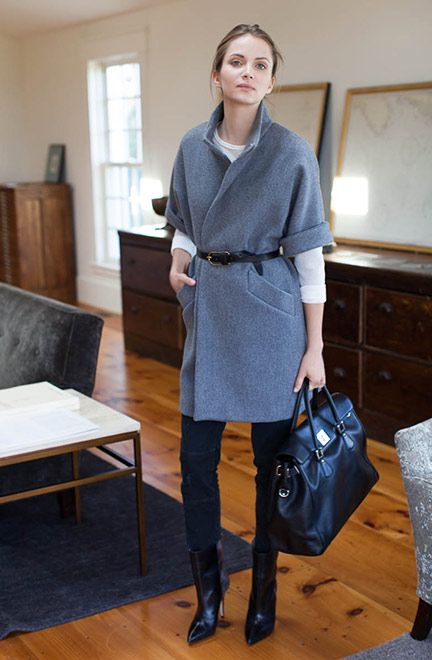 Buy Similar Here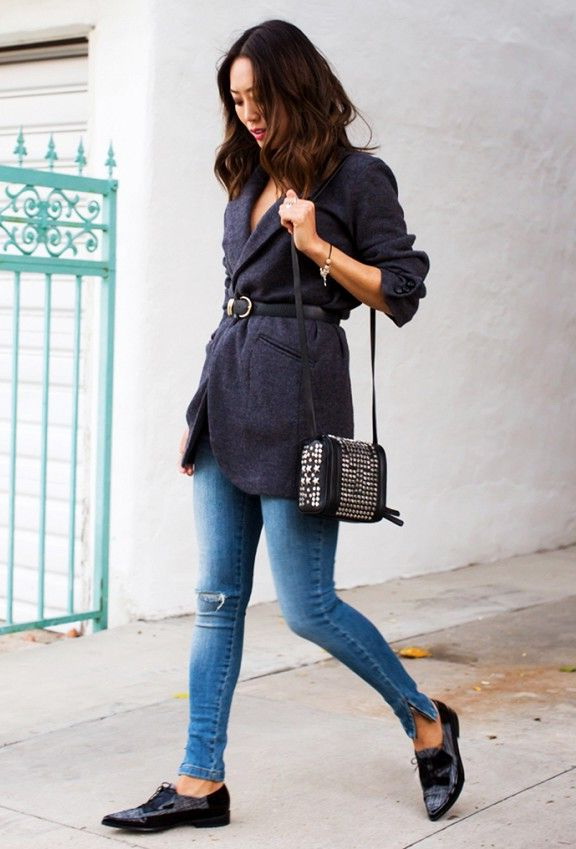 Buy Similar Here
You can have so much fun with Winter outfits, all you need is to find a complimentary belt to underline your individuality! I am talking about heavy wool coats completed with studded edgy belts, animal print skinny belts tied around camel coats, classic black leather belts worn with draped dark blue coats, braided dark brown leather belts worn with grey cardigans, vintage designs tied around tribal print wool sweaters, as well as wide belts worn with Parisian chic clothes, etc.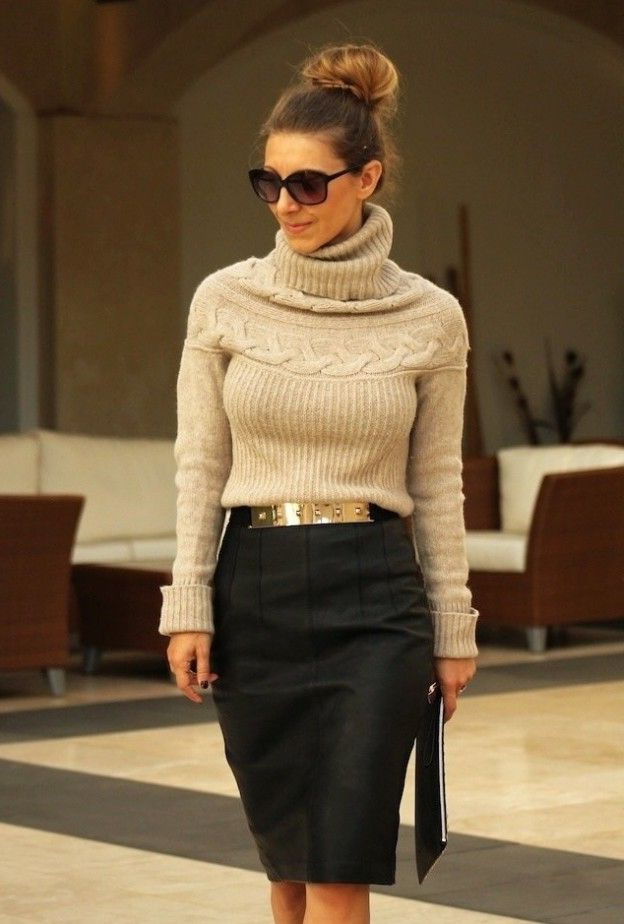 Buy Similar Here
To spice up your outfit
Just as a necklace or a scarf, a belt can be a very stylish accessory and even be the main player of your look. Adding a belt to a basic outfit will instantly style it up. You can choose amongst a very wide variety of shapes, colors and prints. Changing of belt is a great way to style the same clothes in a different manner. Be creative and have fun!
What kind of belt should I choose?
As there are many different belt styles, they all give your outfit a different allure. Depending on your bodytype, some will suit you better than others.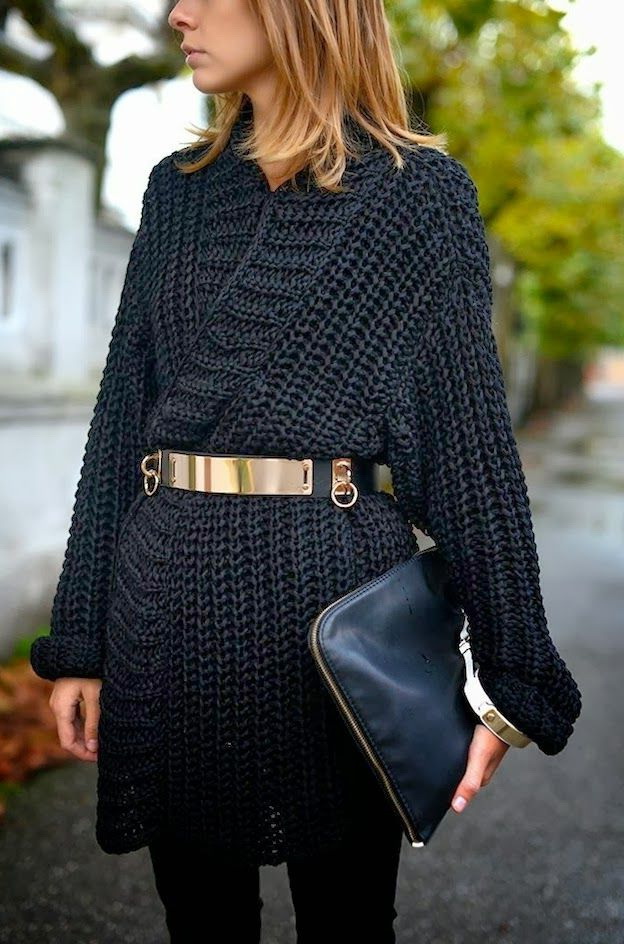 Buy Similar Here
Thin belt
Perfect for the high slung style. If your waist is only slightly defined, use a thin belt on a fluid outfit to create the illusion of a thin waist. In that case, a belt of the same/color, fabric as the outfit is a good option because it doesn't make your waist become a focal point. Thin leather belts often give an office look to pants, skirts, and dresses.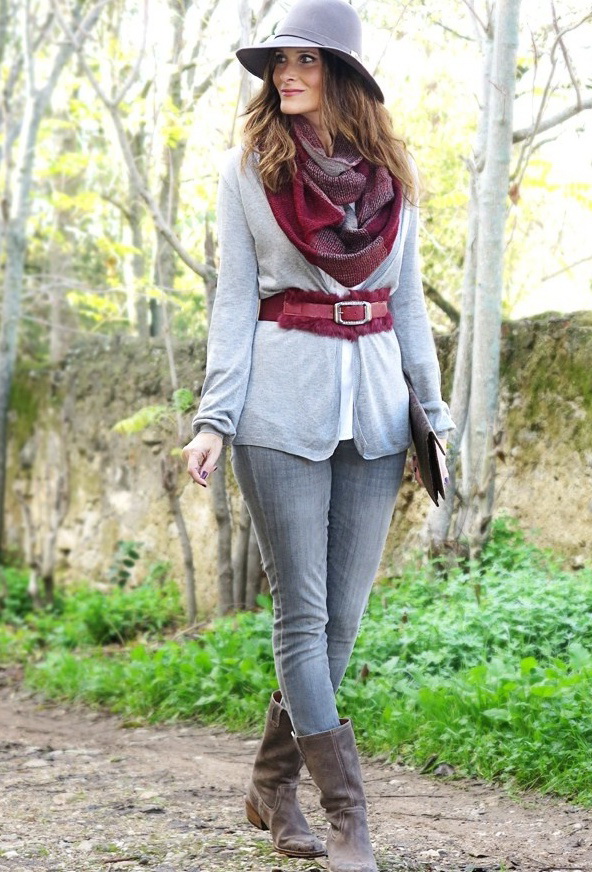 Buy Similar Here
Medium belt
The perfect classic belt for pants. Can also be worn higher. Cool and effortless.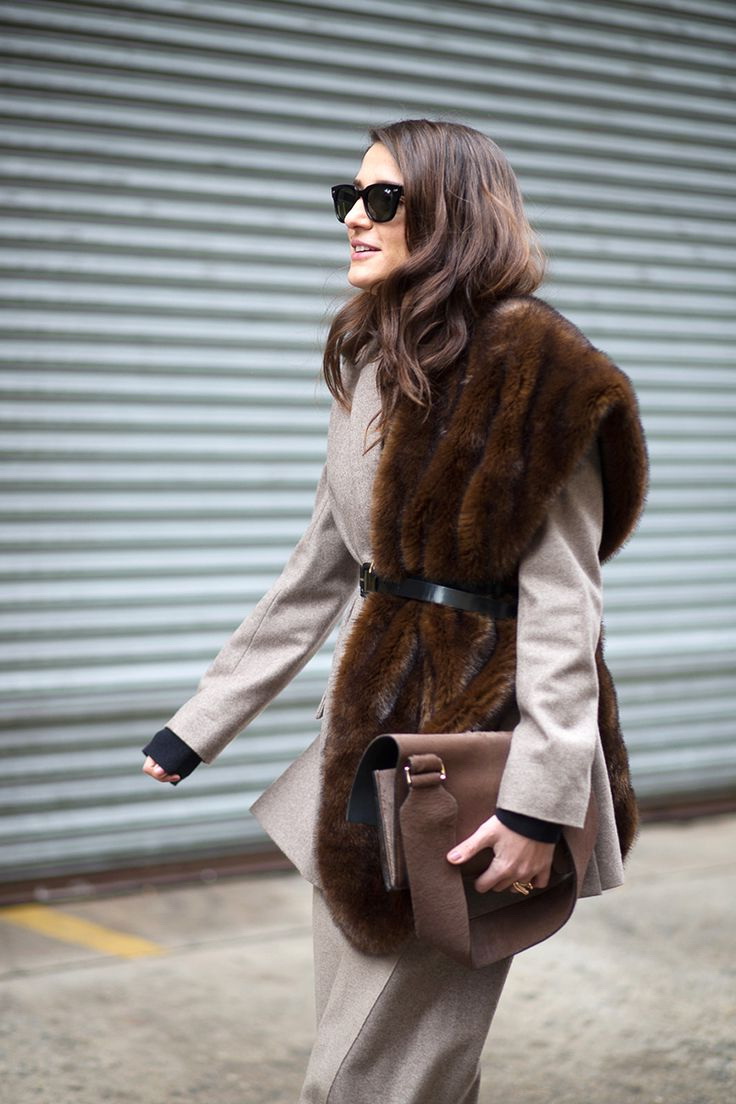 Buy Similar Here
Thick belt
Very sophisticated and feminine. They look more modern when worn higher. If you wear them low slung, the result will be very seventies (even though I like the seventies). Only try large belts worn high if your waist is super thin. You can go for solid fabrics such as leather or go for fluid ones in the Japanese obi/style.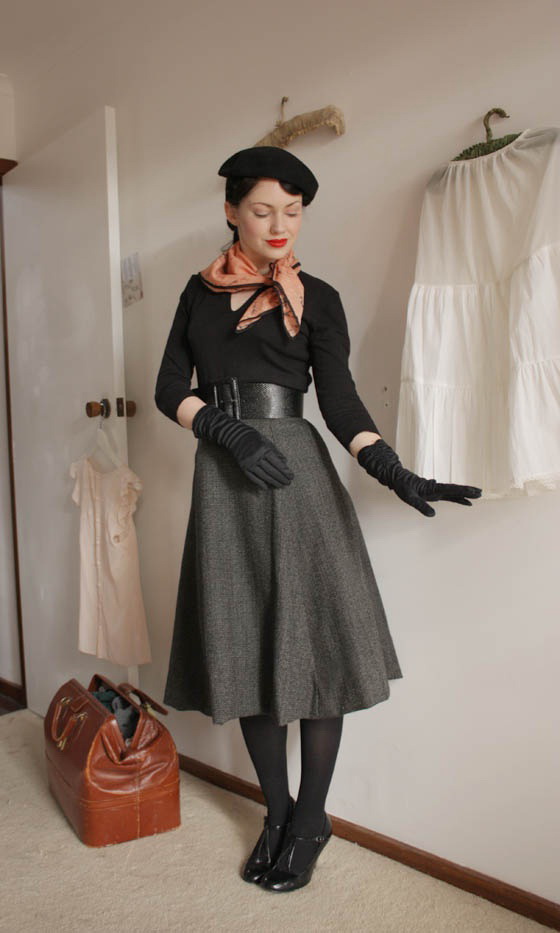 Buy Similar Here
I would be honored to hear your own thoughts about belts and ways how you wear them during this year, so please, leave a comment below. Thanks!
Sources: WhoWhatWear, dresslikeaparisian