If you want to make a statement by wearing a kind of boyish style, then the best way is to start with Oxford shoes.
Buy Similar Here
In today's post, we are going to see my favorite street style ways on how to wear these footwear and look glamour and chic.
Believe me, here are gathered lots of beautiful designs that for sure will fit your everyday and dressy outfits. I think this footwear is extremely comfortable and ideal for creating a fun and unique look. If you want to buy the ones for yourself, then be sure to check this awesome compilation.
It's so cool to see an individual wearing daring and sometimes risky pair of shoes. If you are a self-confident persona, then you definitely should try on pair of Oxfords. They are bold and ideal for making you look strong and Tomboyish.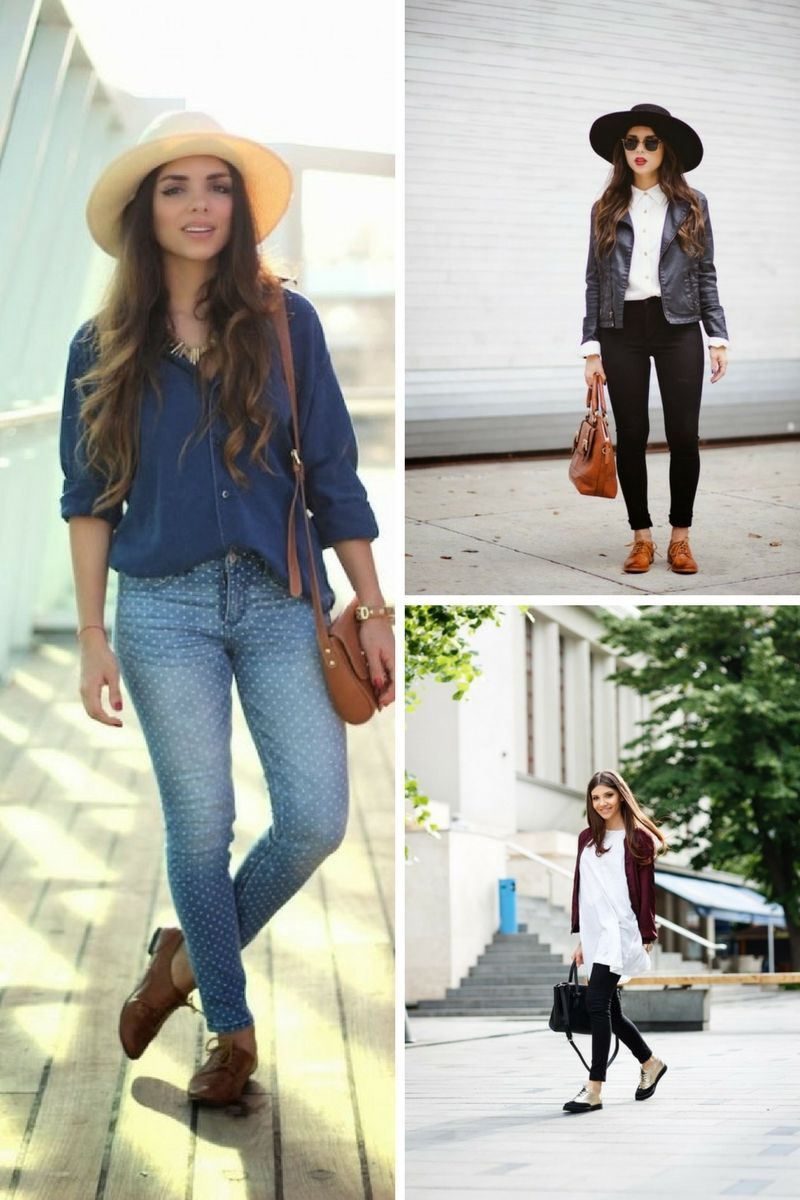 Buy Similar Here
Just take a look through these ladies, every one of them looks so chic and special. I love that very simple look consisting of a red pantsuit, white tank top, and glossy black lace-up Oxfords.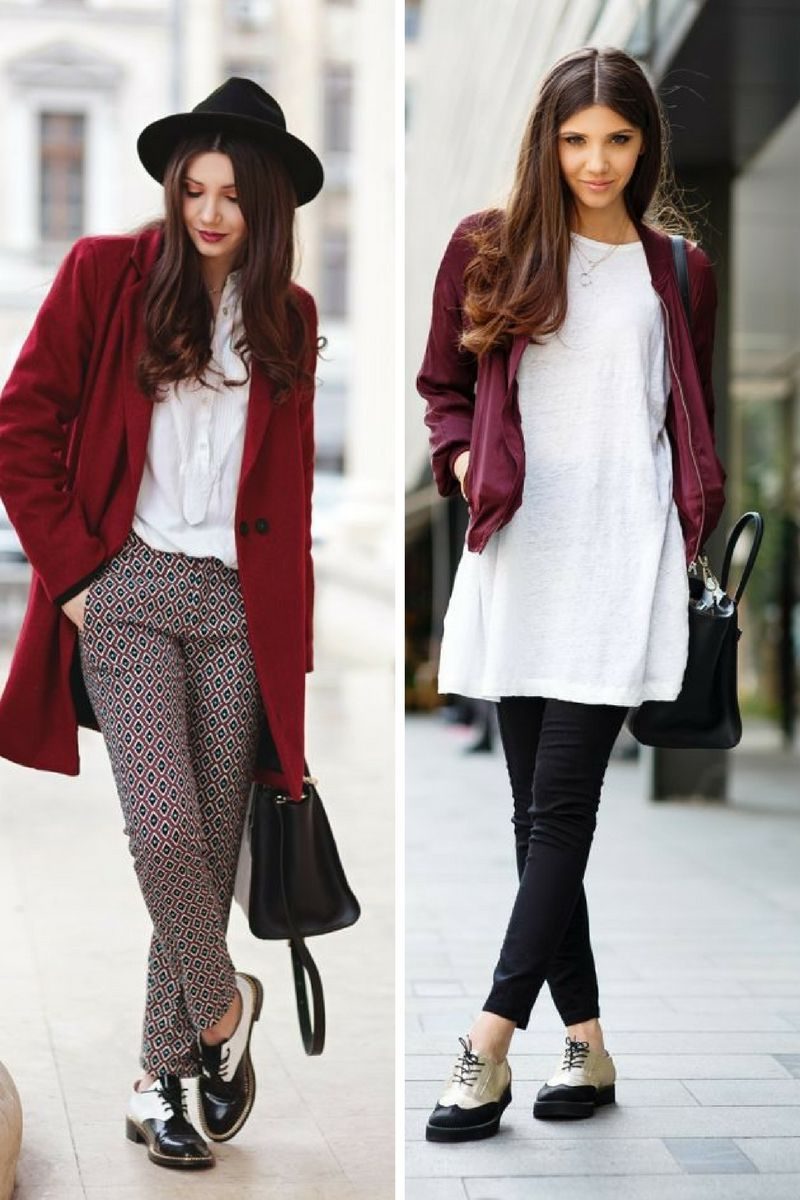 Buy Similar Here
Frankly speaking, every short comes with something special. Look at this long hair girl who is wearing cable-knit sweater dress completed with brown Oxfords and over-the-knee knitted socks. I am so in love with this combo.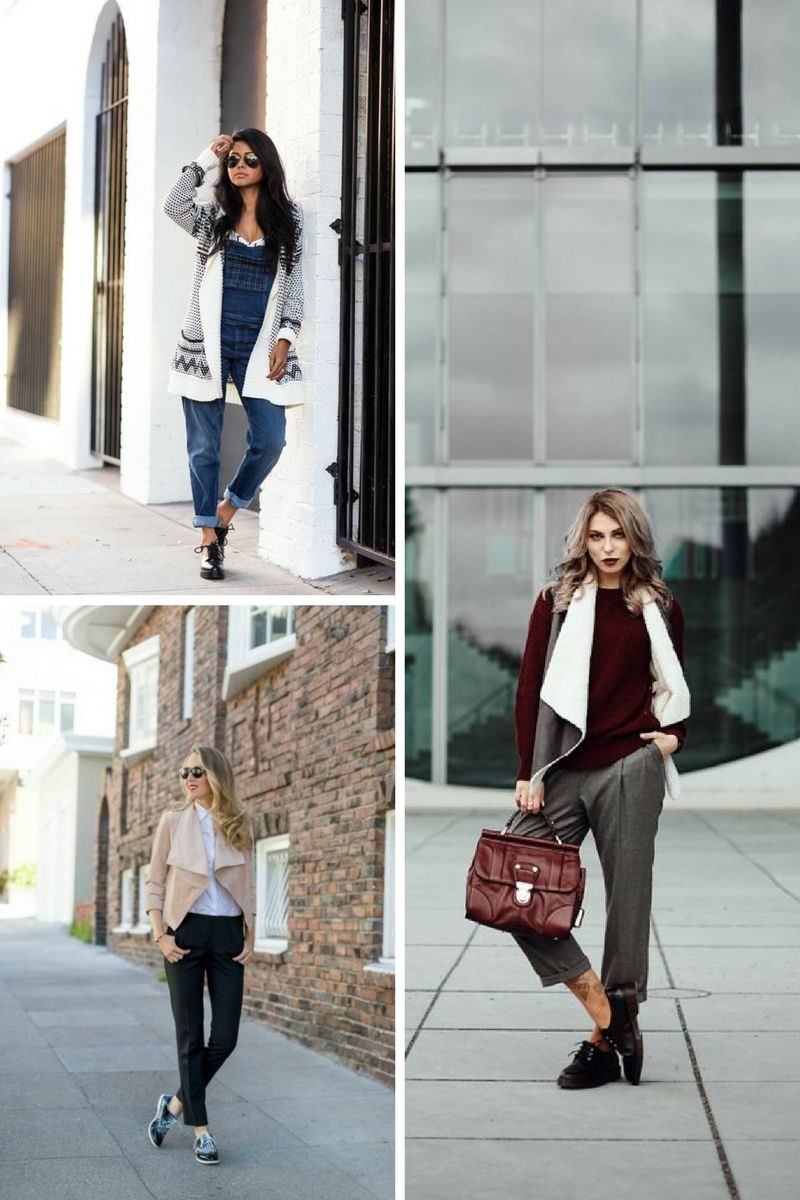 Buy Similar Here
As you already understood, there are lots of different styles to choose from, including glamour glossy silver Oxfords to leopard print pointed-toes, the ones with studded detailing and lace-embroidered designs.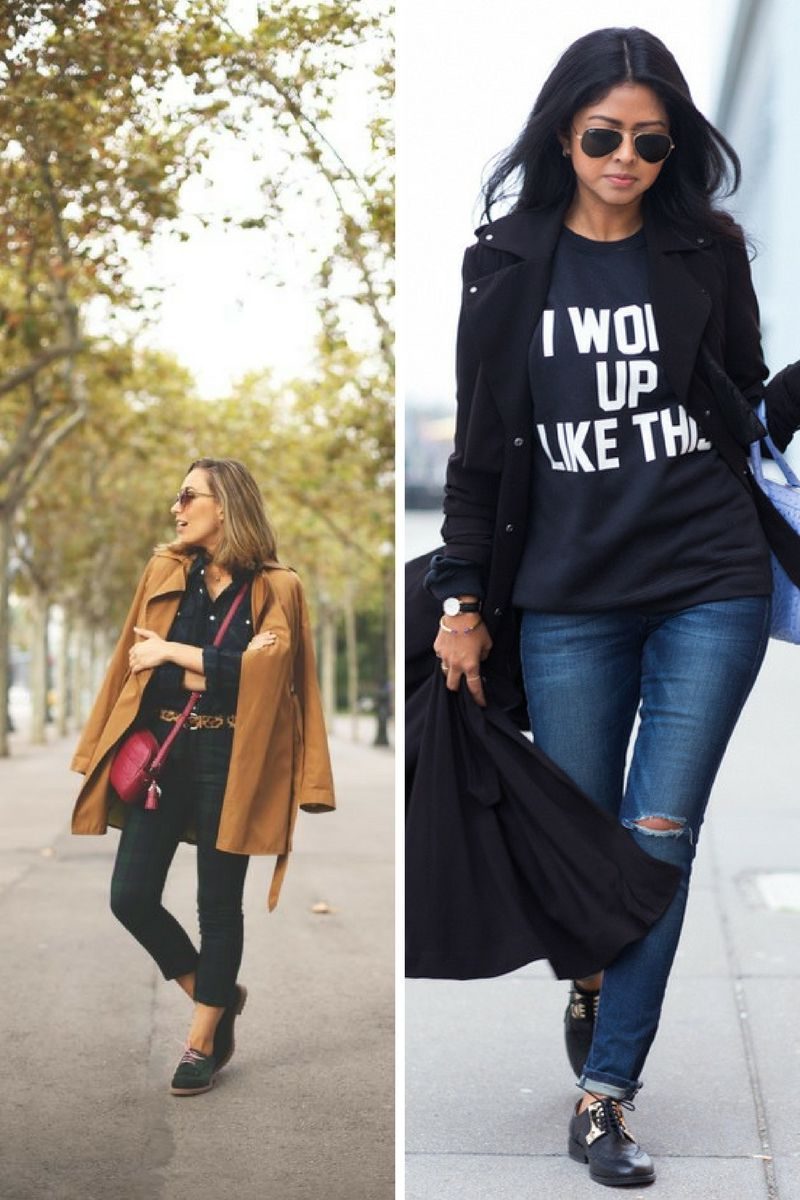 Buy Similar Here
What Can I Wear With Oxfords
There are many outfit ideas to choose from and you definitely should try at least one of them. Which pair of Oxfords is your favorite?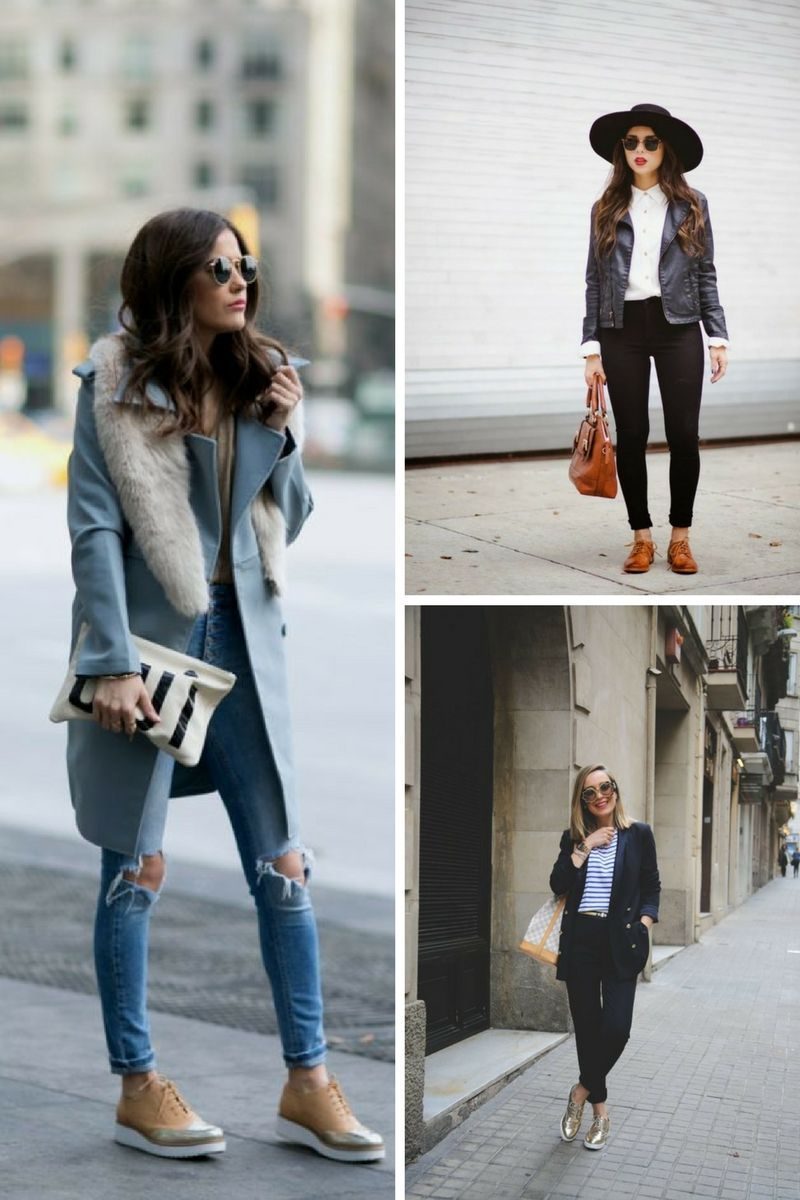 Buy Similar Here
Beige Oxford Shoes With Floral Dress And Beige Cardigan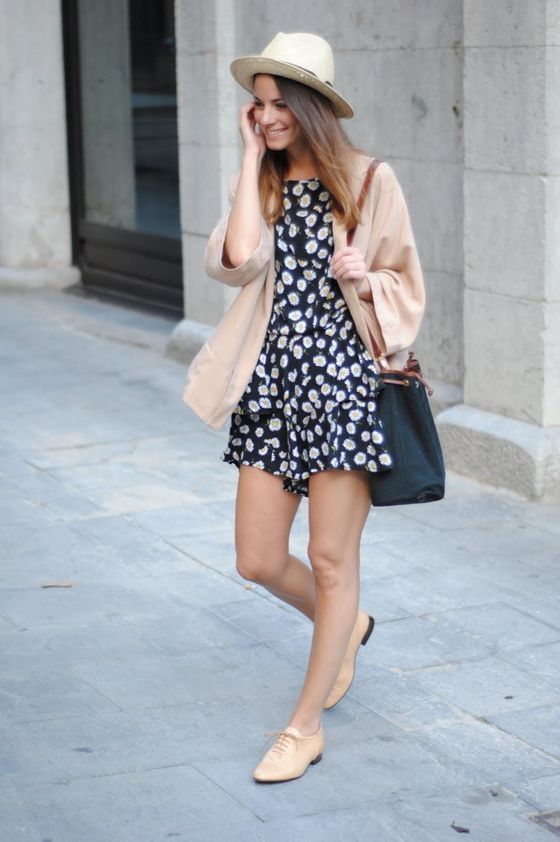 Buy Similar Here
Make a wow statement with daisy print dress and beige flat Oxfords, complete it with oversized cardigan and cool fedora hat.
Camel Coat And Black-White Oxford Shoes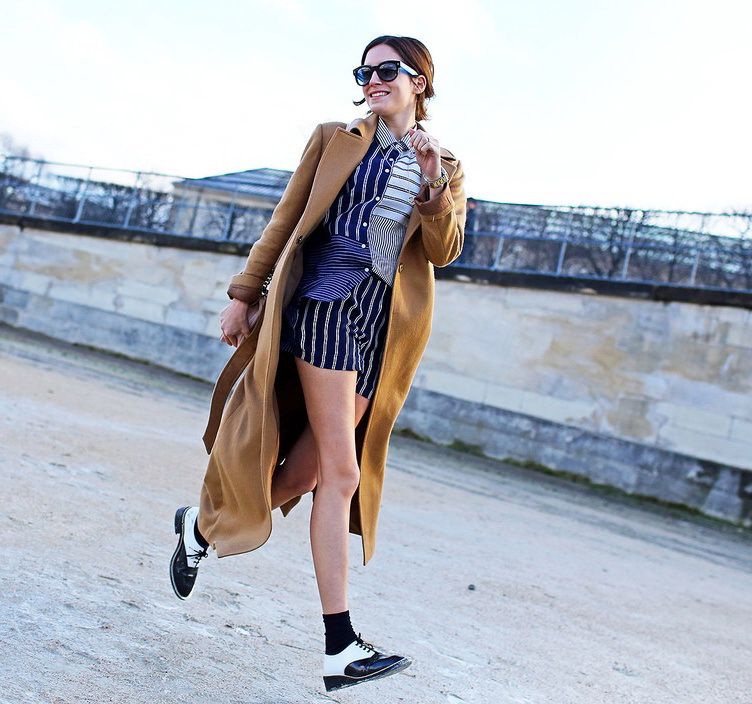 Buy Similar Here
Here we see black-white Oxfords styled with a striped outfit and camel coat.
All Black Outfit Idea With Oxfords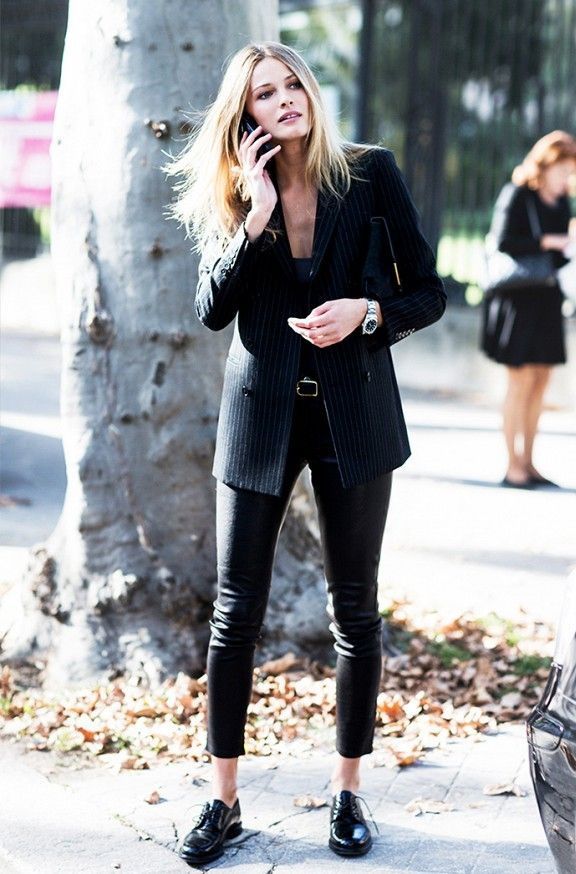 Buy Similar Here
An all in black is always in style. In love with this pinstripe blazer.
Red Oxfords With A Grey Blazer And Black Pants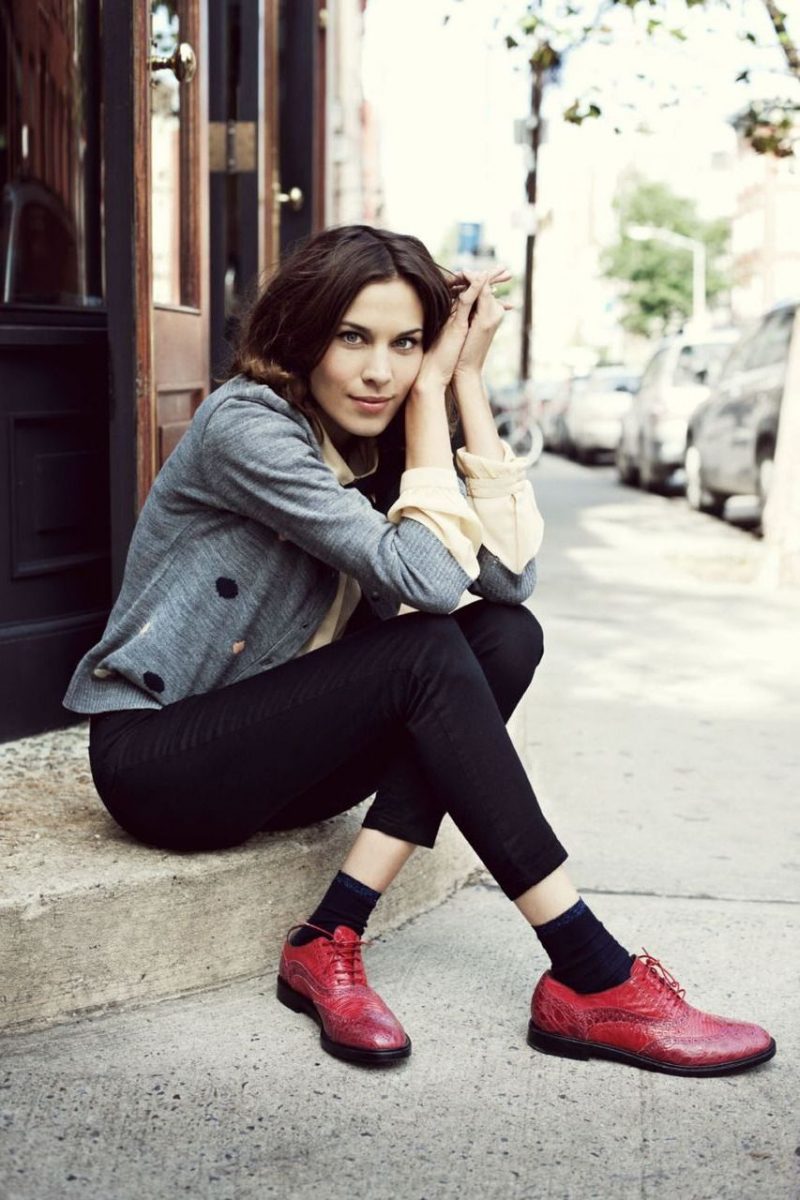 Buy Similar Here
Go for red Oxfords and style them with black pants and grey blazer.
Cut Out Oxfords And Plaid Pants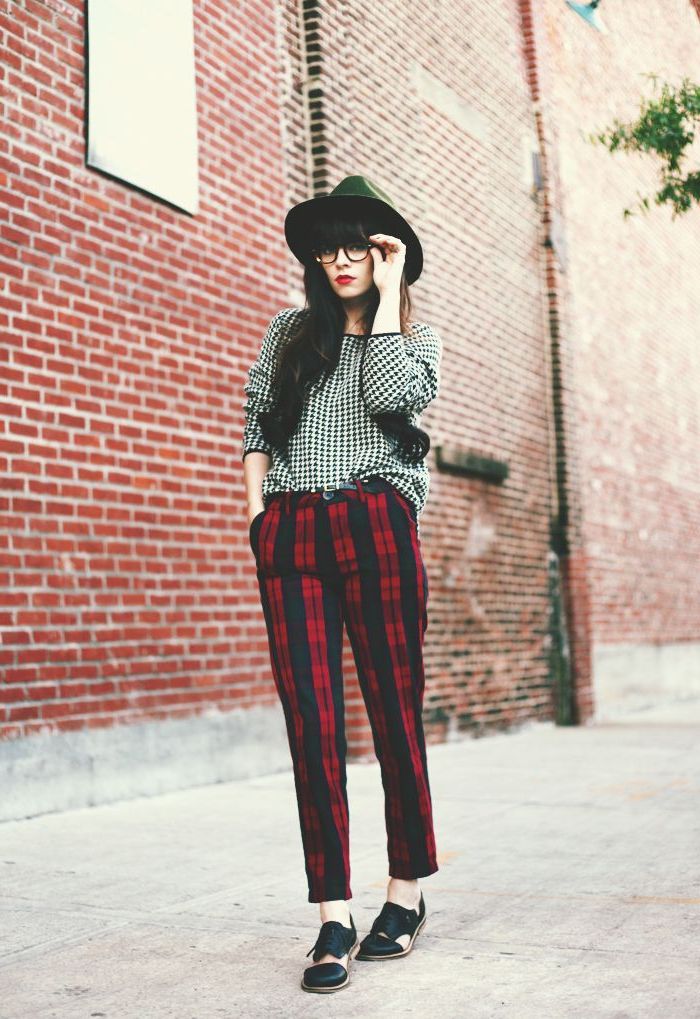 Buy Similar Here
I love to see women who wear plaid pants in mannish way!
Oxford Shoes And Blue Suit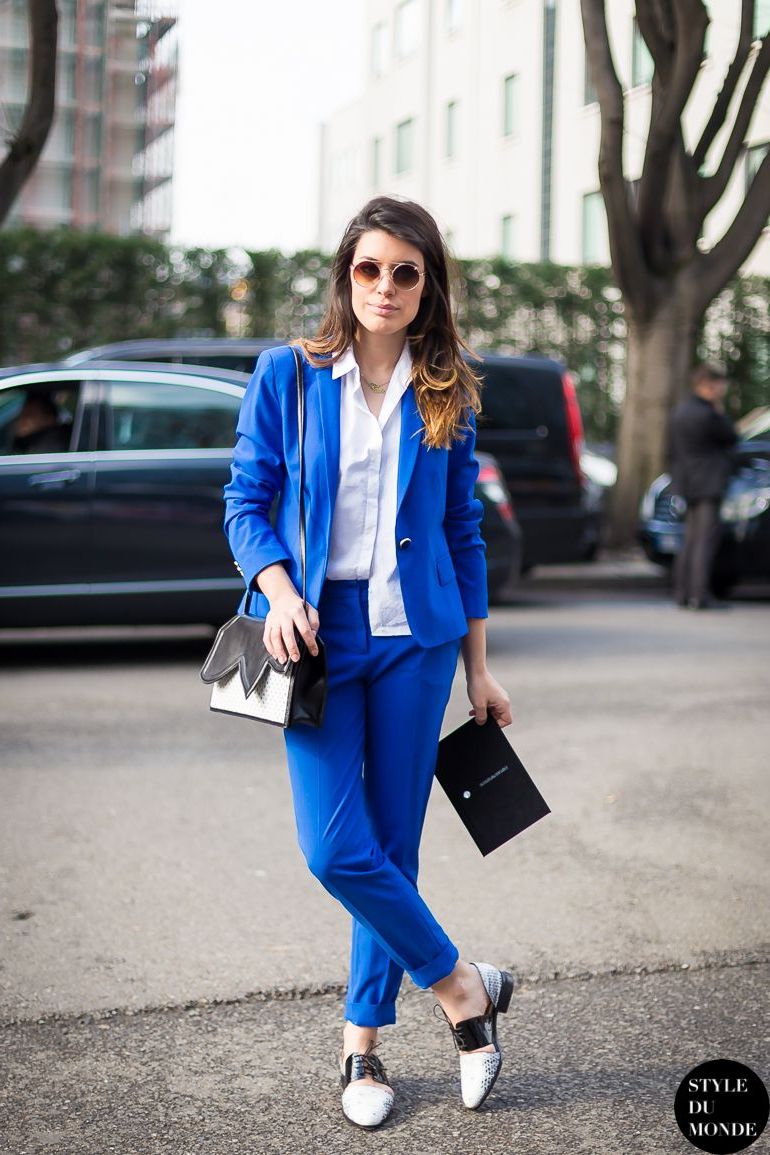 Buy Similar Here
A perfect look for spring parties. So in love with this blue pantsuit updated with cool Oxfords.
Blush Blazer With Black Pants And Plaid Print Oxfords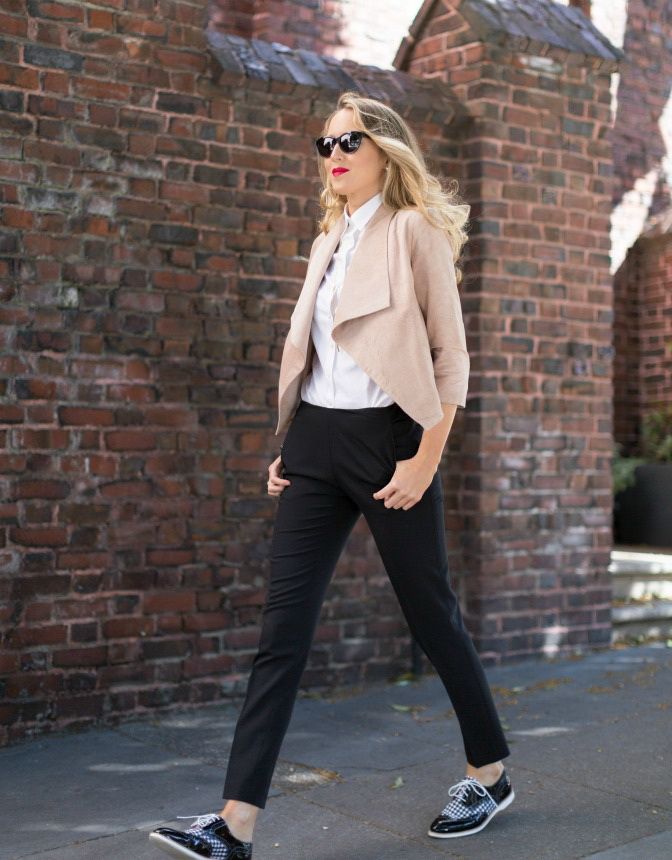 Buy Similar Here
Black-White Oxfords And All Black OOTD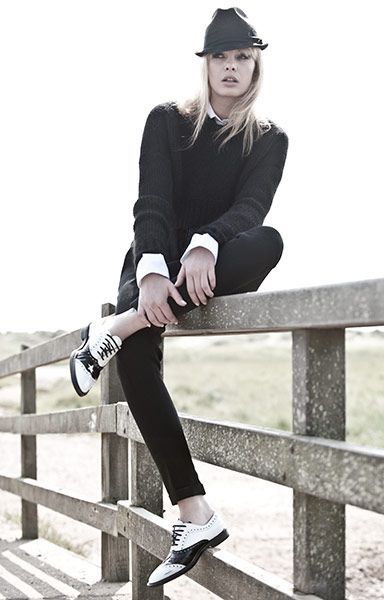 Buy Similar Here
Platform Oxfords And Denim Dress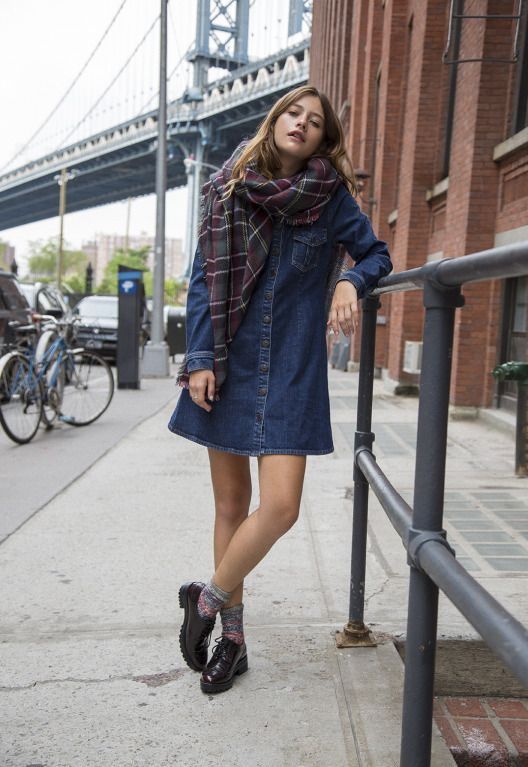 Buy Similar Here
Improve your individuality with this denim dress and platform black Oxfords.
Oxfords With Floral Dress And Black Leather Jacket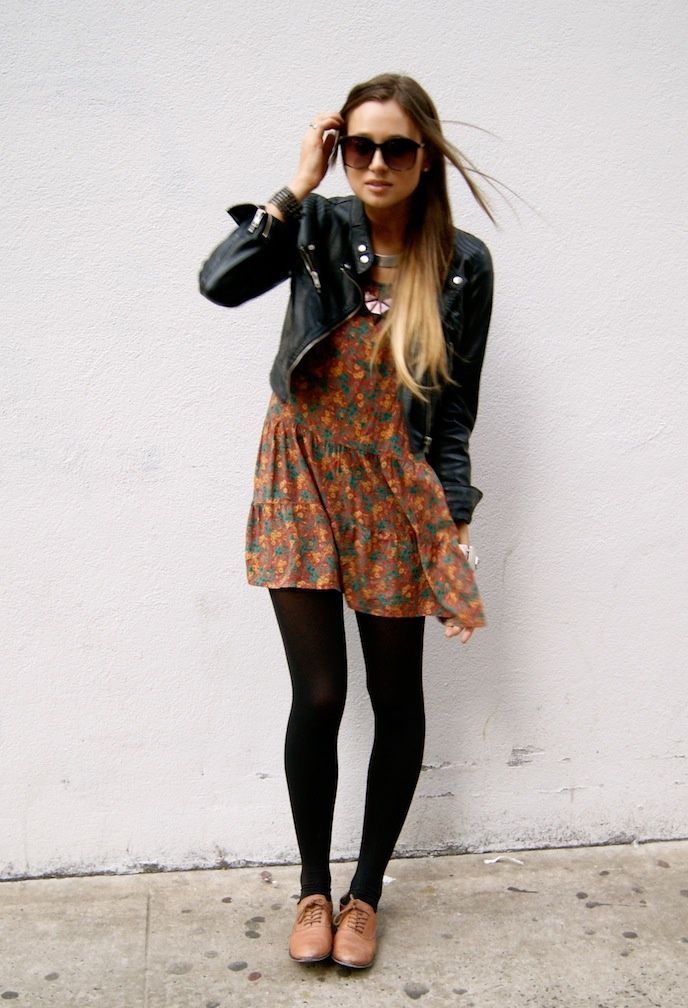 Buy Similar Here
Black-White Oxfords With Black Dress And Fedora Hat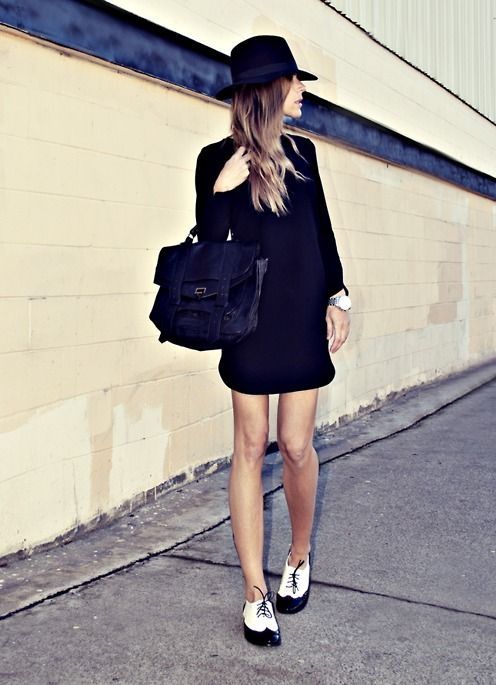 Buy Similar Here
Patent Oxfords With Mustard Pants And Black Blazer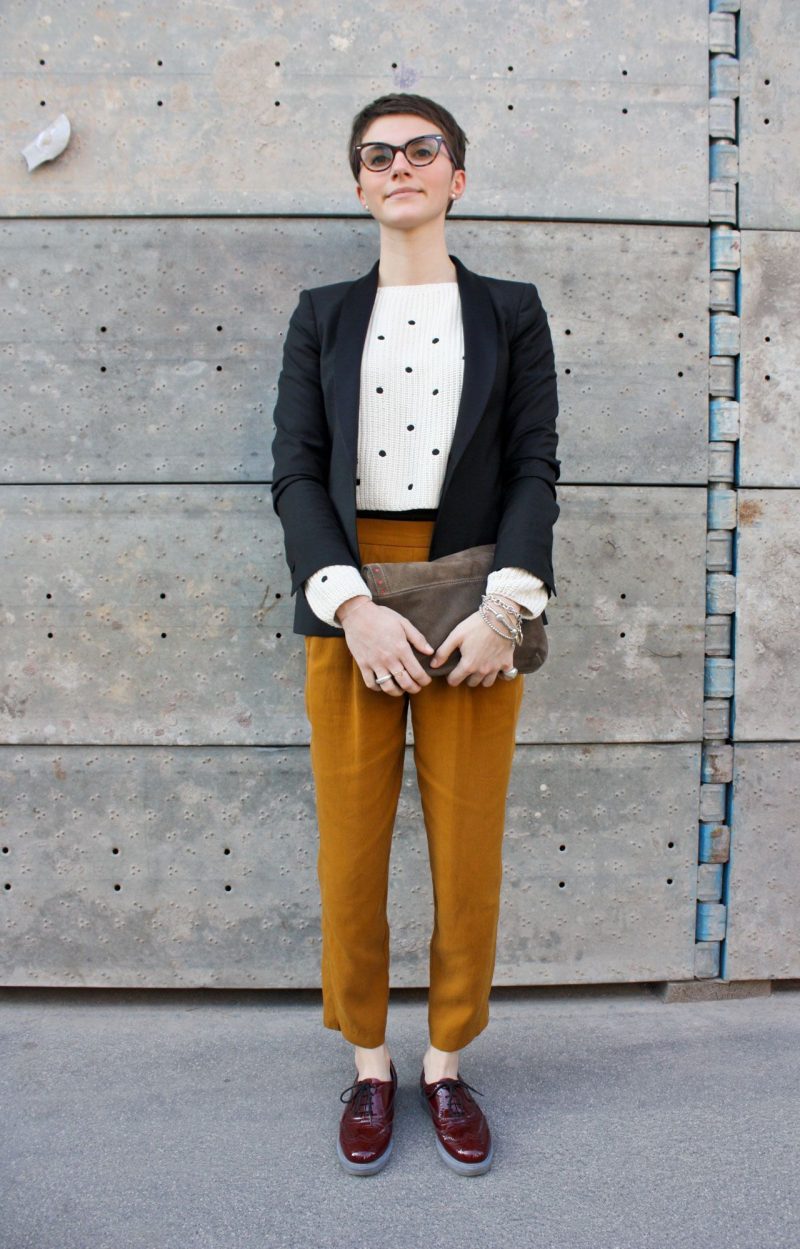 Buy Similar Here
Oversized Grey Cardigan With BF Jeans And Oxfords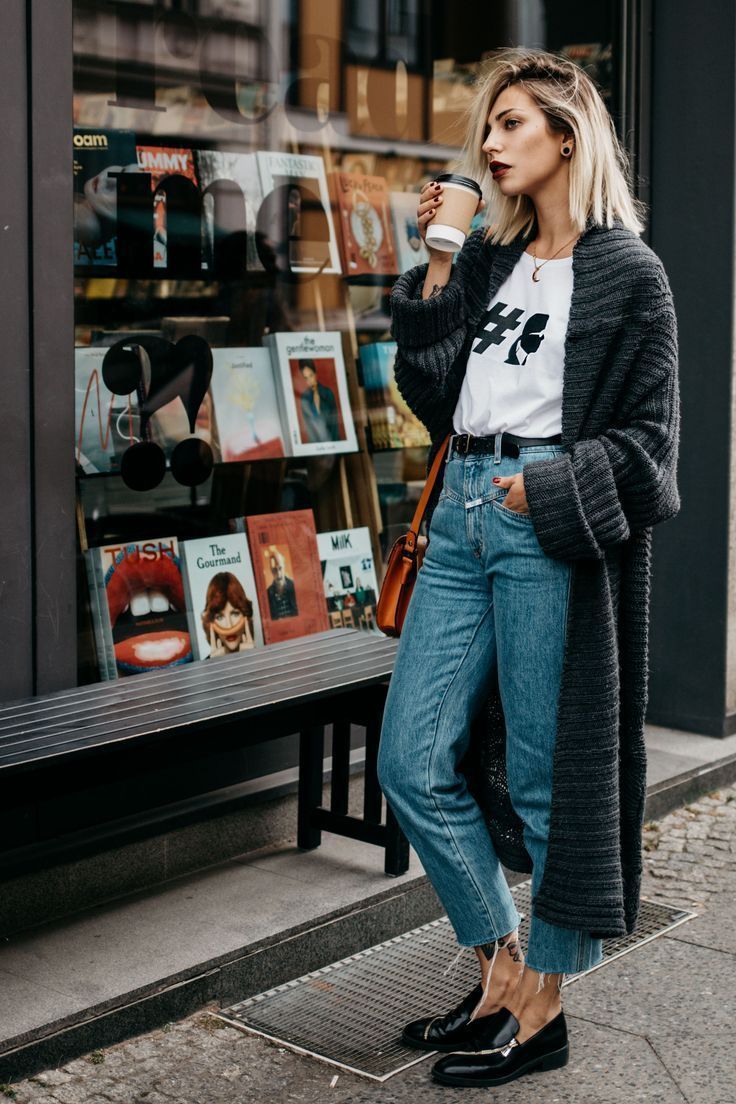 Buy Similar Here
Vintage Inspired Look With Retro Oxfords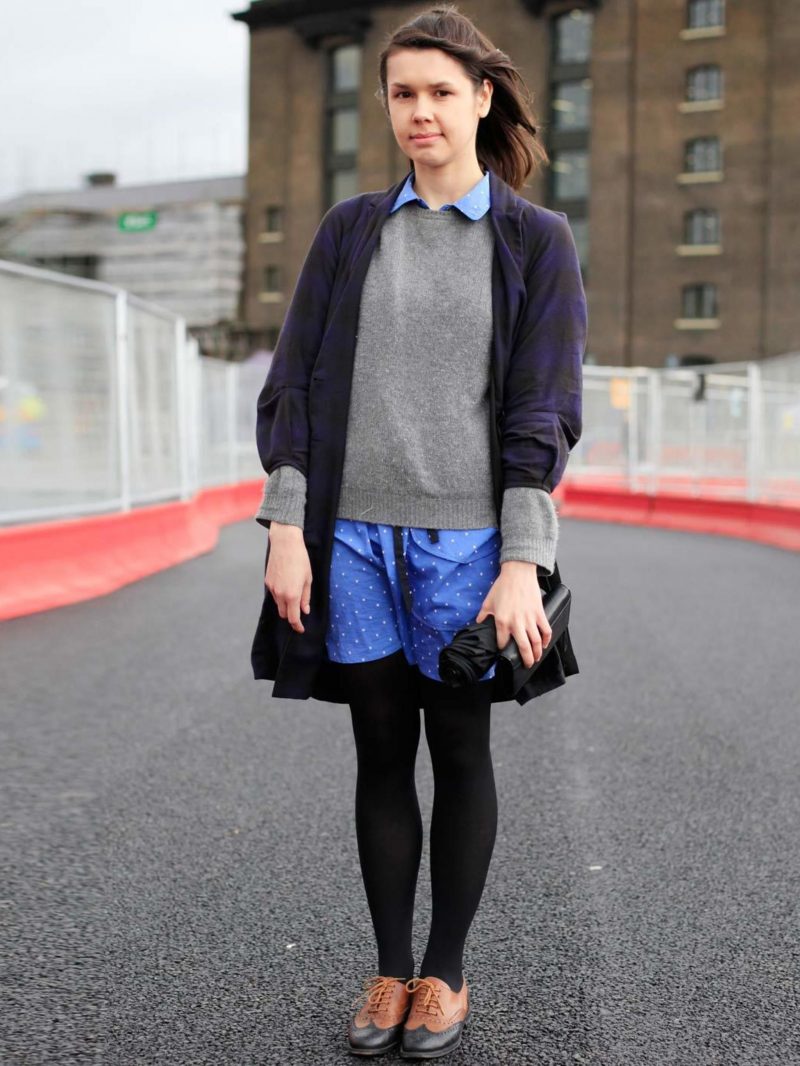 Buy Similar Here