Find out easy tips and ideas on what to wear at home during these weeks. Today's topic is dedicated to all those ladies who stay at home and want to look stylish and comfortable. I gathered easy and simple outfit ideas that can be worn from Mondays to Sundays while you are at home. I know how hard it can be for staying at home, but if you know how to make yourself look chic, then nothing can beat you down.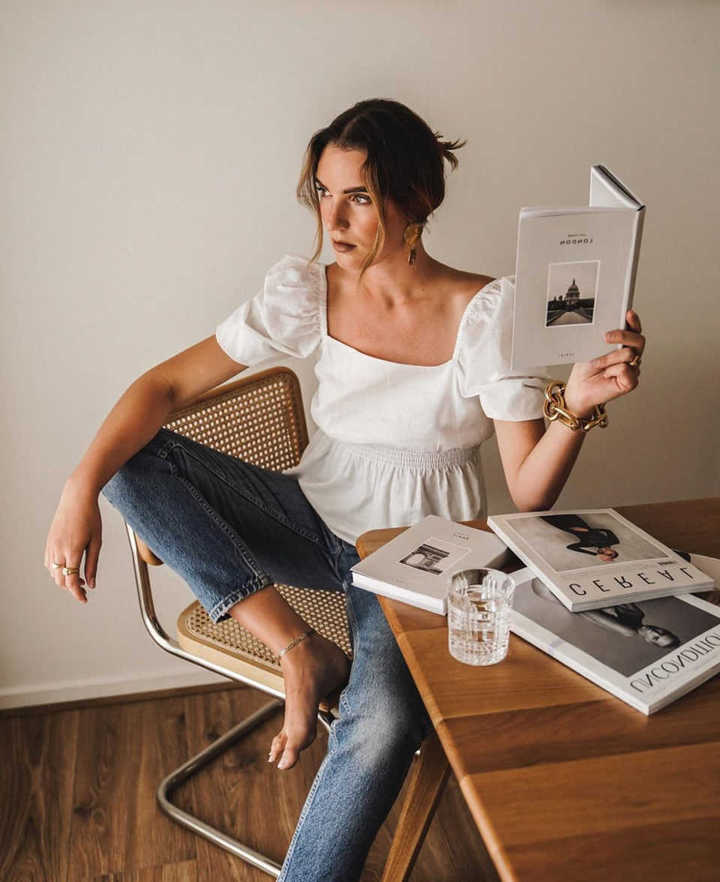 Buy Similar Here
Love this combo, consisting of a white blouse with puffy short sleeves and blue jeans.
I will share with you my favorite homestay outfit ideas you can easily copy starting from tomorrow. All these ideas have been taken from Instagram influencers.
This period of time is perfect for experimenting with your looks. Even if you are on a quarantine, you can still look amazing. How can it be done? Well, there are some easy to create looks, like the ones I will show you right away. The best combo that pops in my mind is the tracksuit, no matter if it's a knitted tracksuit or classic sporty version. I know many ladies work from home now and a tracksuit is an ideal choice so far.
If you think that wearing chic clothes during quarantine is a bad idea, then you better think twice, clothes will definitely make you happier and look chic! If you are not into tracksuits, then try on a simple combo, like a sweater and jeans. But for those who are into cocktail parties, I recommend wearing elegant dresses, jumpers, and skirts.
A grey sweater is teamed with matching color sweatpants. A perfect combination for cozy evenings. Complete the look by adding wool crocks: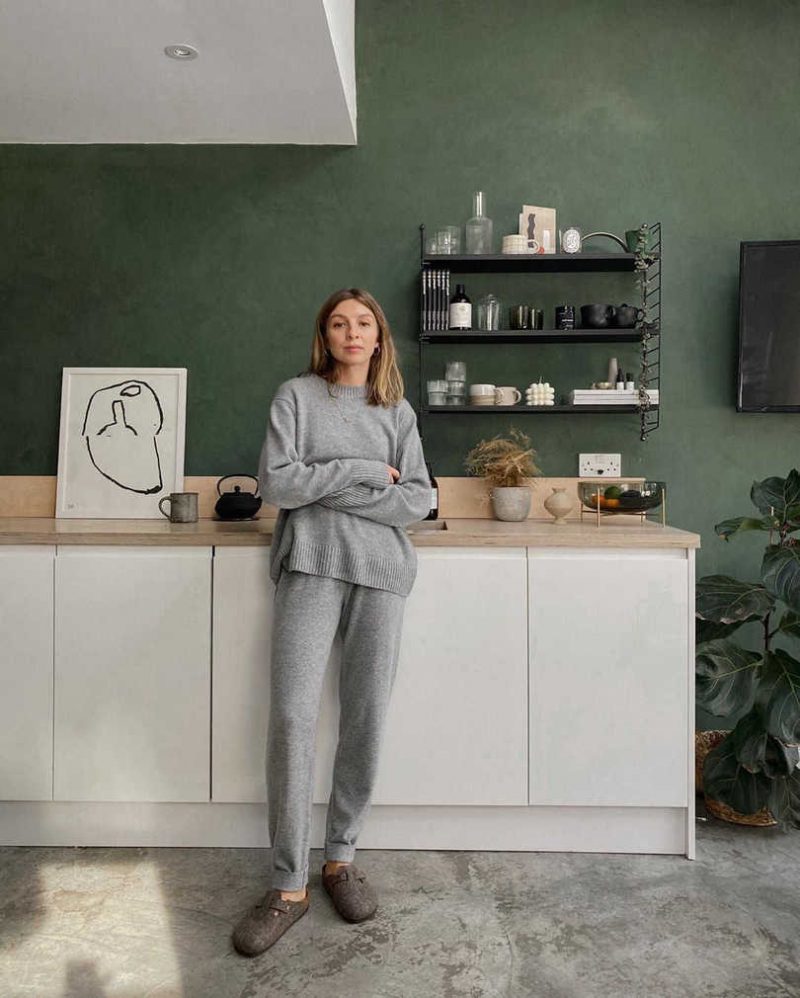 Buy Similar Here
@brittanybathgate
A cream-white teddy bear sweater is teamed with beige-grey tailored pants completed with black socks and black leather flat chunky sandals: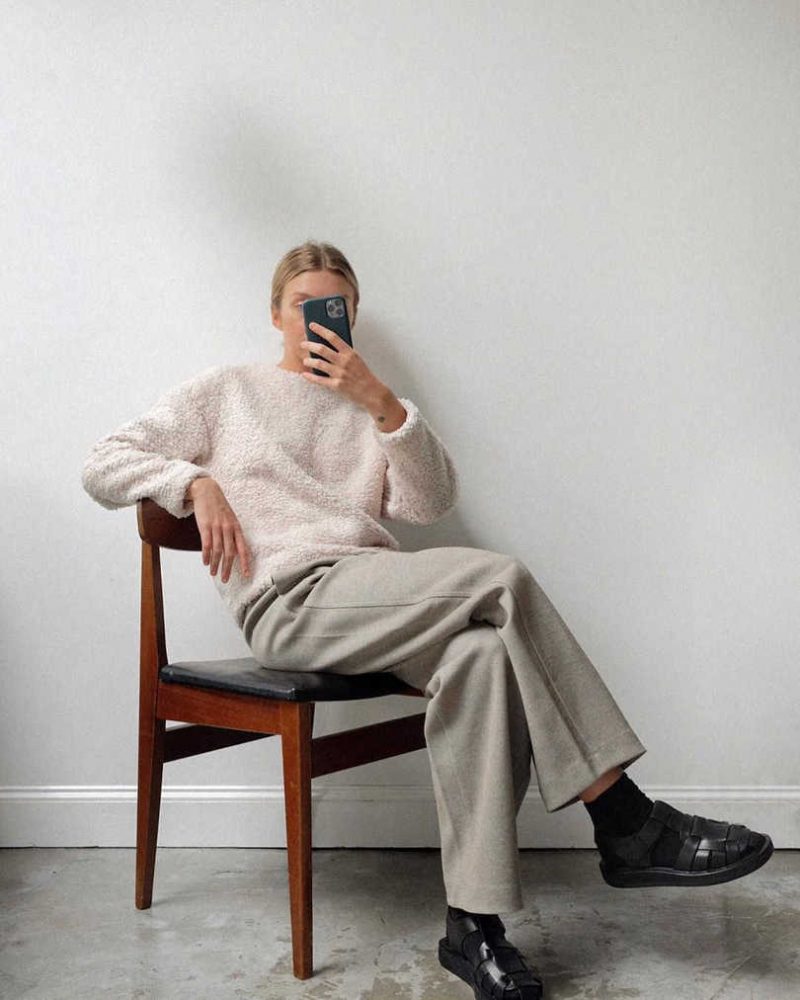 Buy Similar Here
@brittanybathgate
We see a total black look consisting of a pullover and black joggers, simple outfit idea to spend with your kids: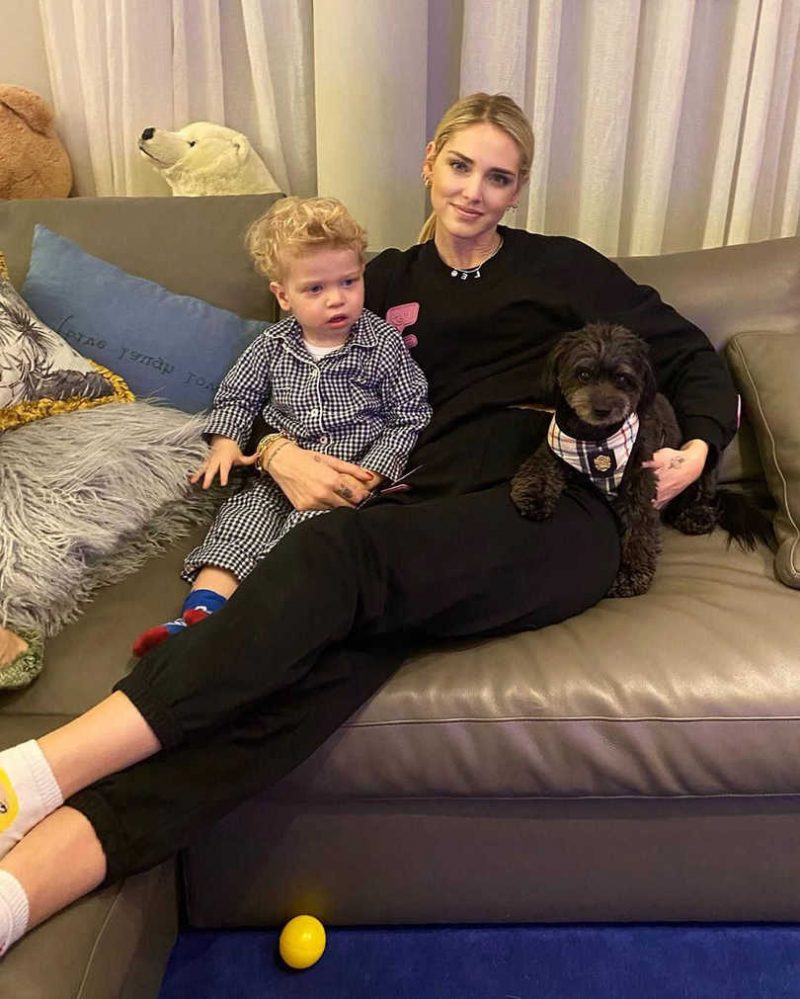 Buy Similar Here
@chiaraferragni
A black pajama set is another great idea for those who are at home right now, a relaxed look to underline your lounge style: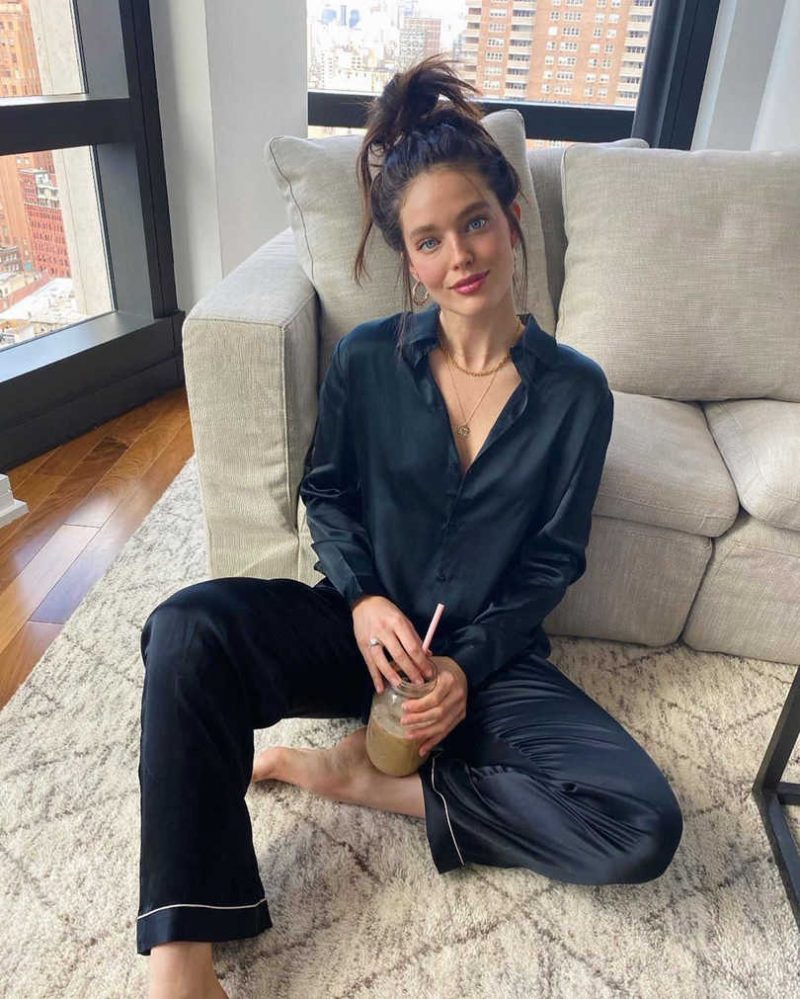 Buy Similar Here
@emilydidonato
A pink athleisure set. We see a pastel lavender sporty outfit idea consisting of a sweatshirt and sweatpants. Complete this home look by adding cute pastel eyeglasses: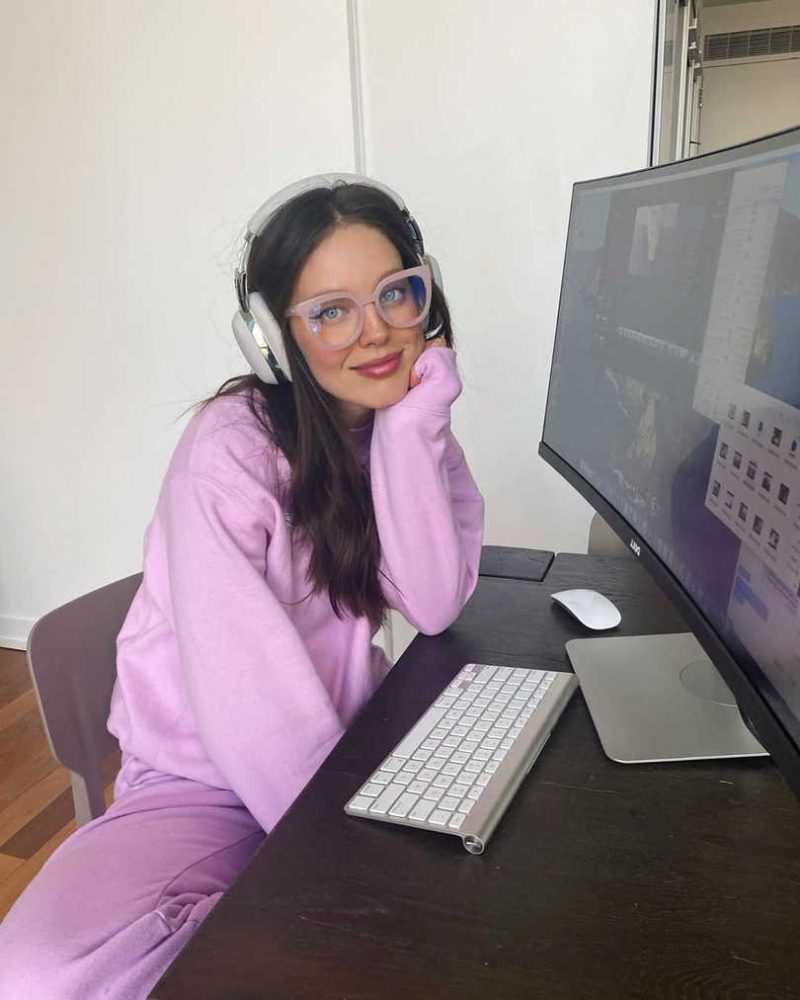 Buy Similar Here
@emilydidonato
A printed cozy sweater in a relaxed fit can be teamed with blue jeans and black platform loafers: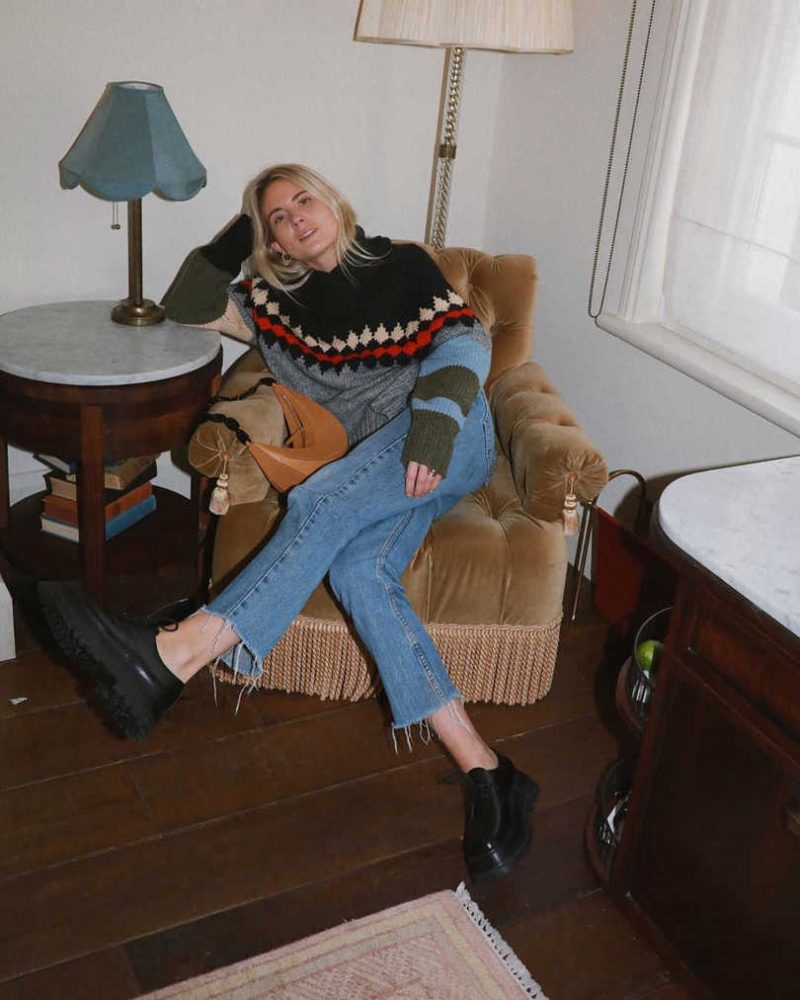 Buy Similar Here
@lucywilliams02
A blue sweater with red details is styled with high-waisted skinny jeans in blue color: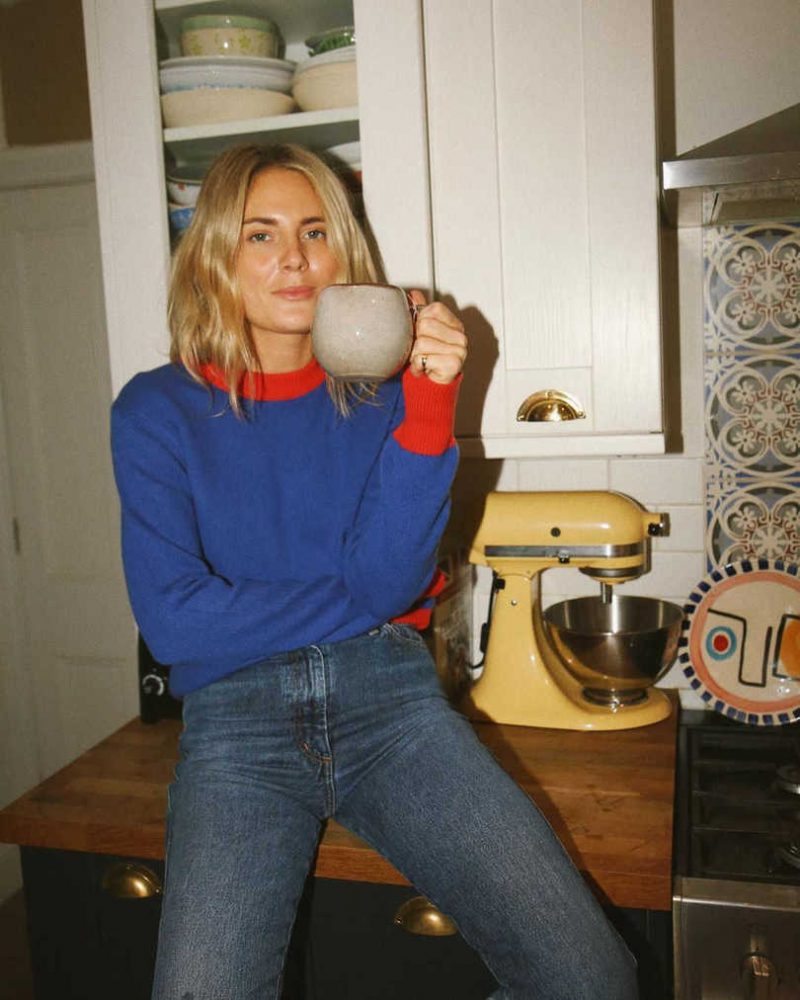 Buy Similar Here
@lucywilliams02
We see a white turtleneck sweater combined with slim jeans in wash-blue color: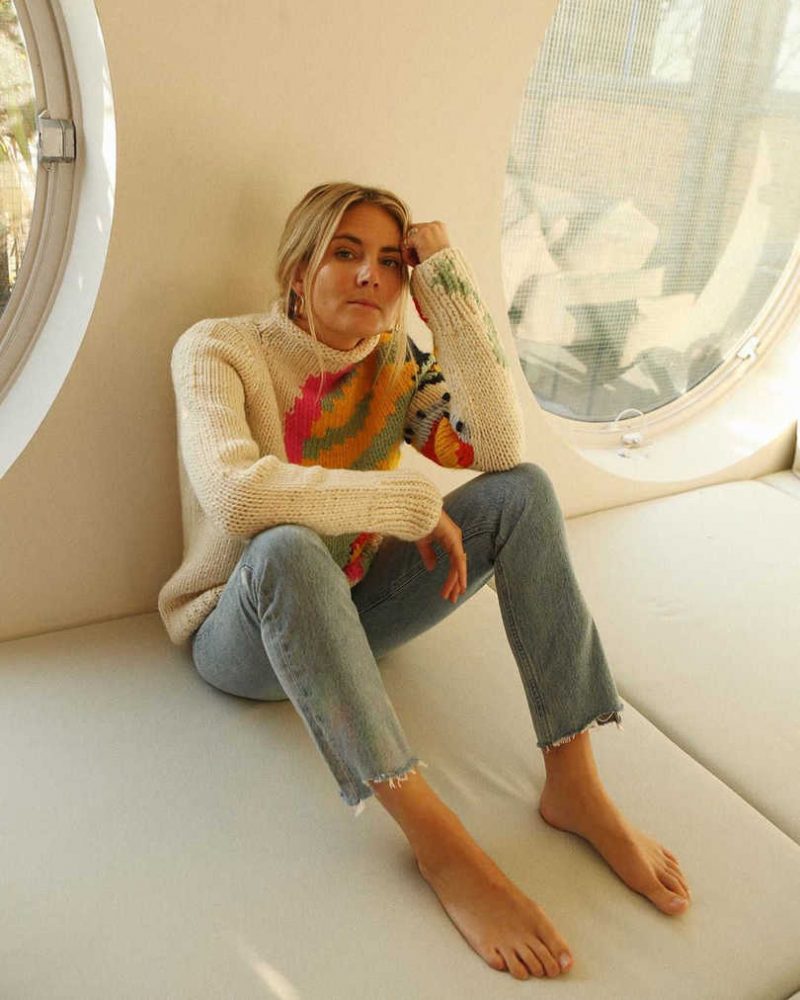 Buy Similar Here
@lucywilliams02
A khaki-green pinafore maxi tank dress is a great choice for those who want to keep things elegant and feminine: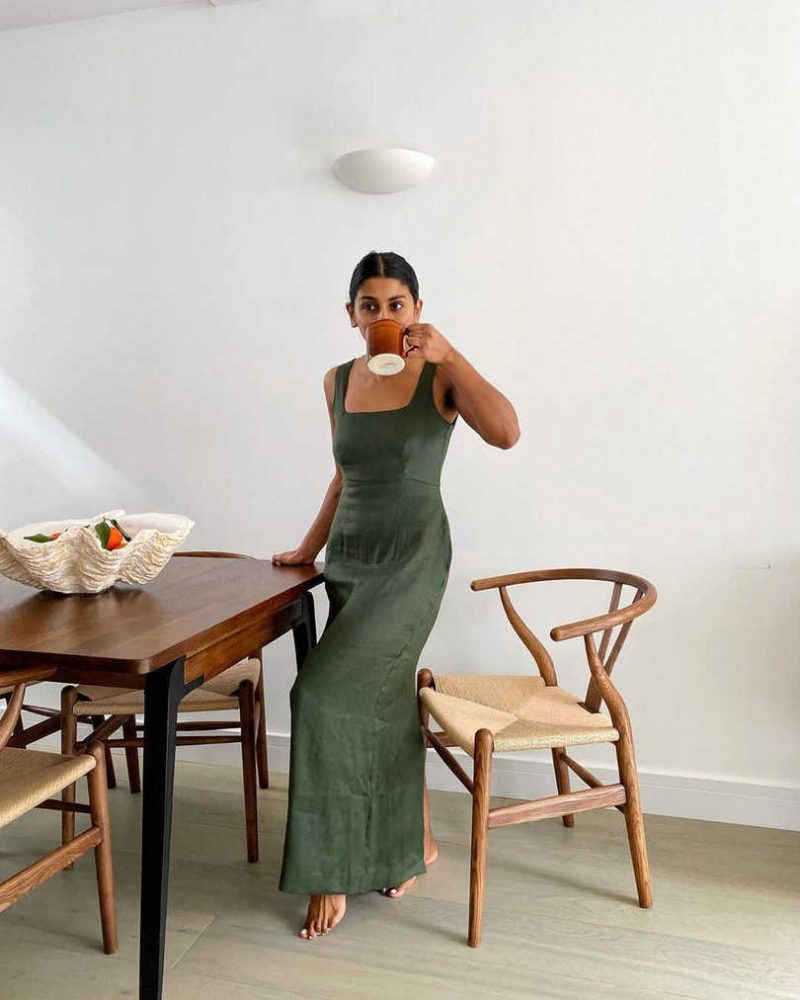 Buy Similar Here
@monikh
We see a super relaxed and sporty OOTD for home hours. A grey sweatshirt is teamed with matching color sweatpants and white socks: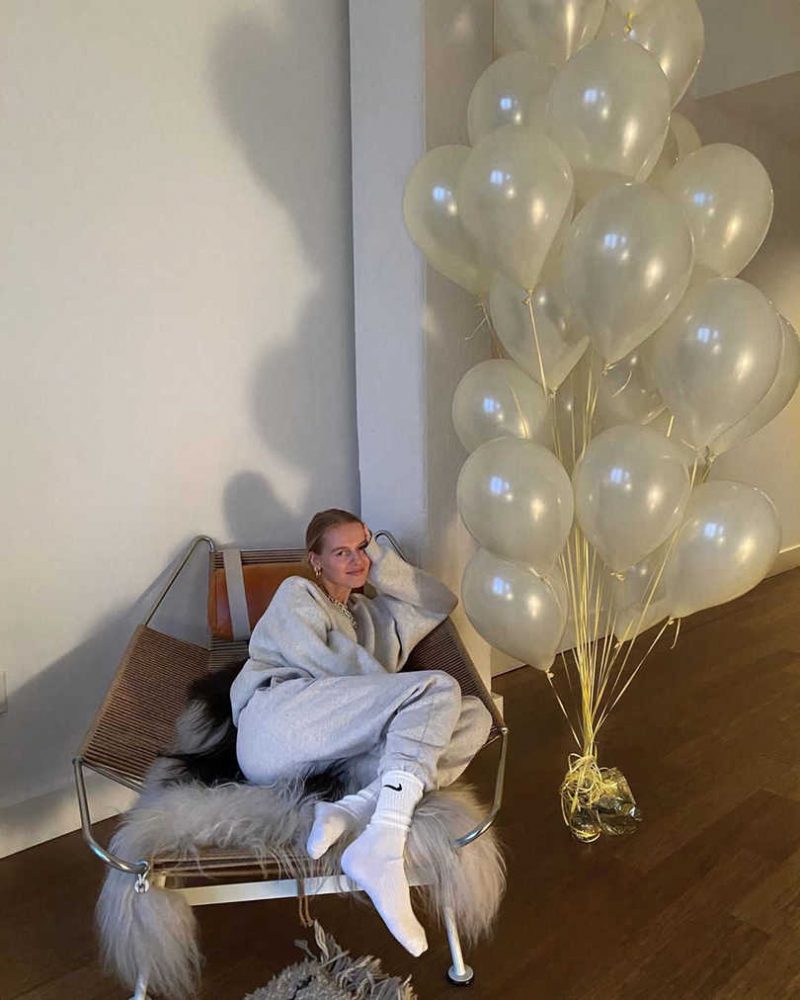 Buy Similar Here
@mvb
A black crop top with long sleeves and high-waisted blue boyfriend jeans is a good combination: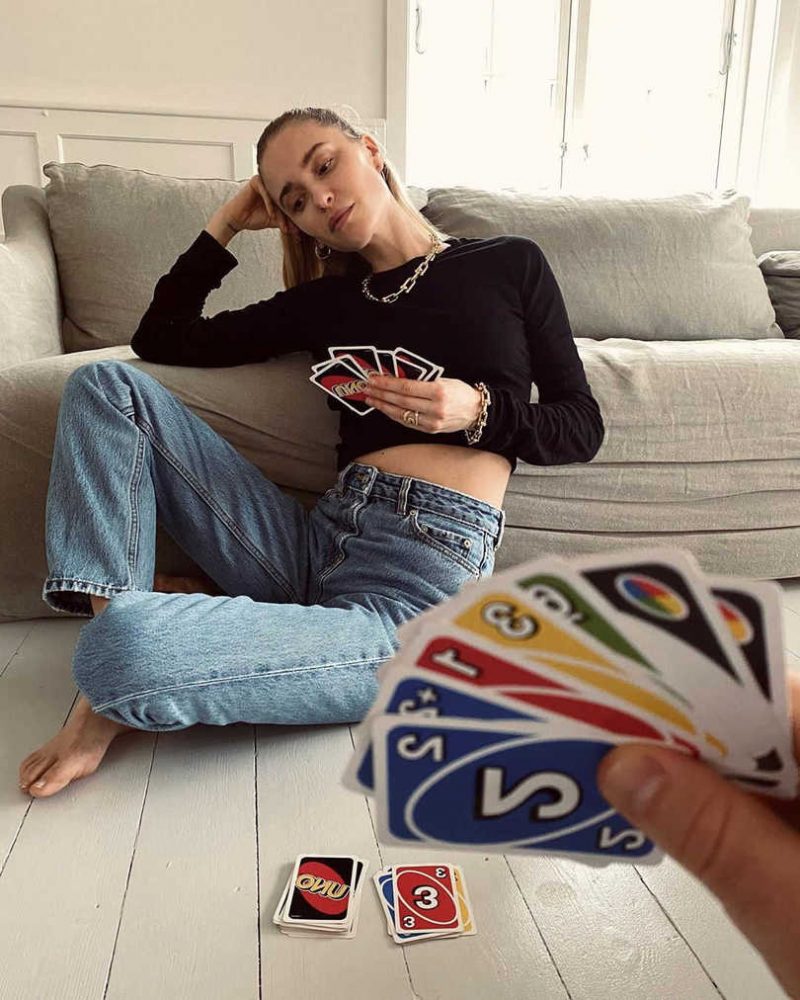 Buy Similar Here
@pernilleteisbaek
A boyfriend white sleeveless top can be tucked in black jeans and completed with white sneakers: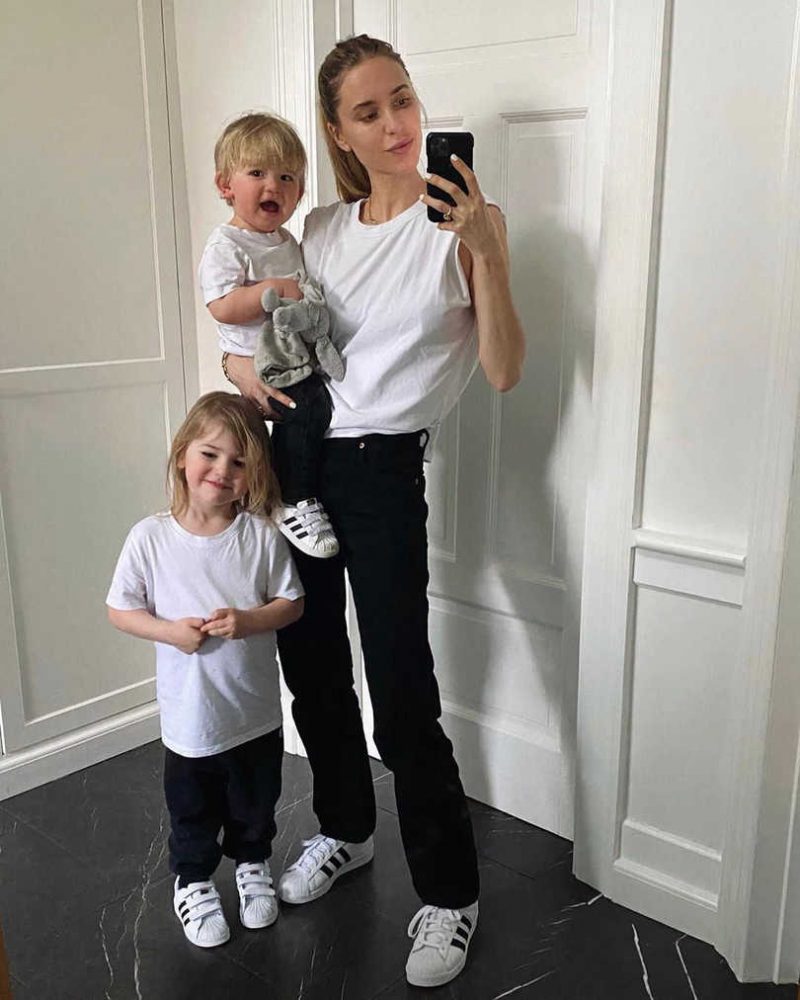 Buy Similar Here
@pernilleteisbaek
Another stunning outfit idea for those who are into elegance during they homestay. We see a beige shirt dress with puffy sleeves and a knife-pleated maxi skirt. Complete this style by adding chunky platform black loafers: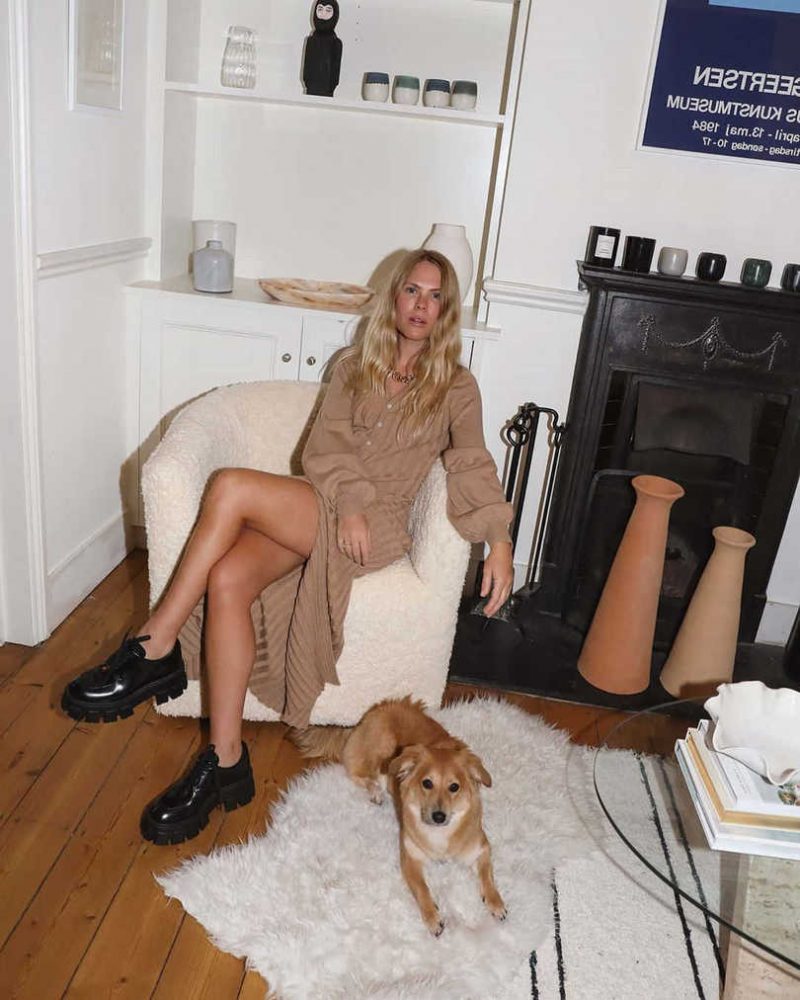 Buy Similar Here
@wethepeoplestyle
Another glamour style outfit idea for homestay fashion. We see a green satin sleeveless dress completed with chunky platform black loafers: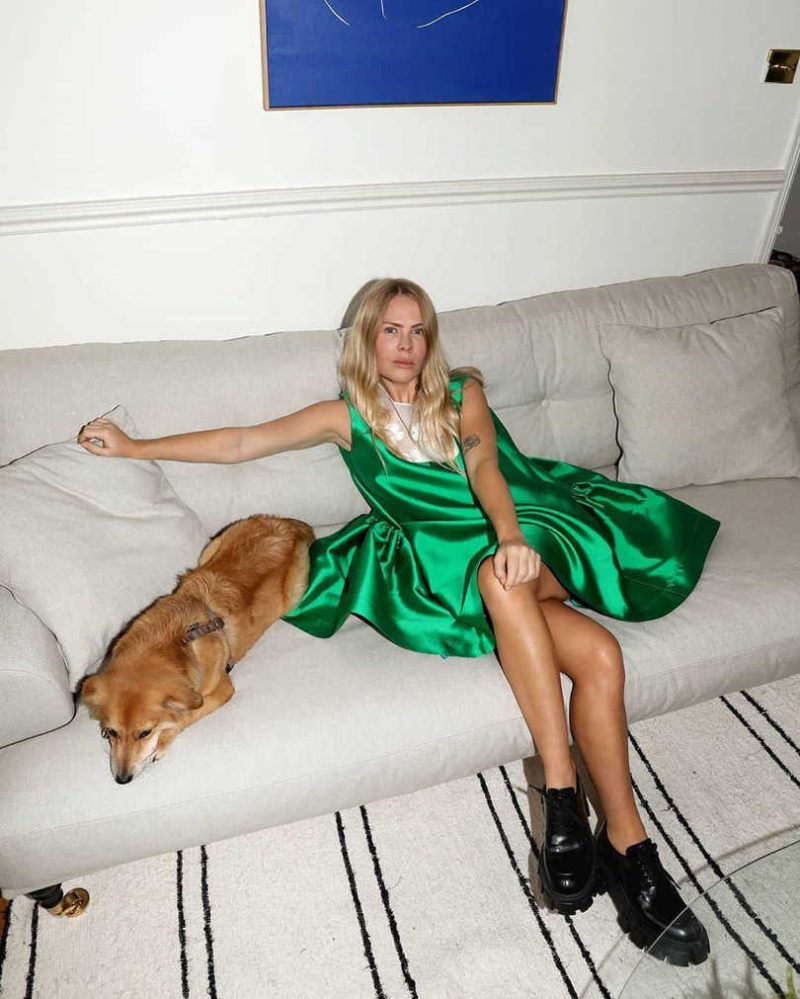 Buy Similar Here
@wethepeoplestyle
Or you can go for this cute white shirtdress that will help you work during your stay home: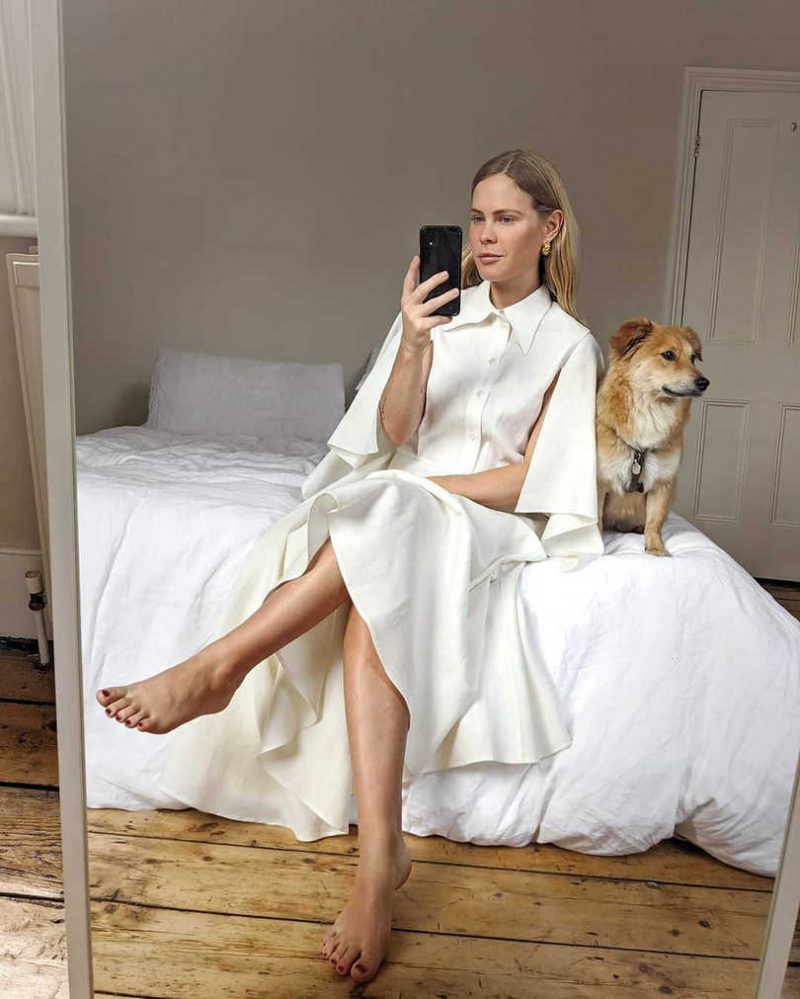 Buy Similar Here
@wethepeoplestyle