In search of a cute and stylish hat? If so, then I am here to share with you a stunning street style compilation, where ladies appear in beautiful beanies. As we all know, the temperatures during Autumn and Winter seasons are getting lower and we have to think of something cozy and warm, right? If you have already found your dream coat, sweater, bottoms and other warm clothes to protect yourself from the cold, then I guess it's time to buy functional accessories, like scarves, gloves, and hats. All these items can be found in different styles, fabrics, and colors. My mission for today is to share with you my favorite beanies. Here we see my favorite ways how to wear beanies this cold season.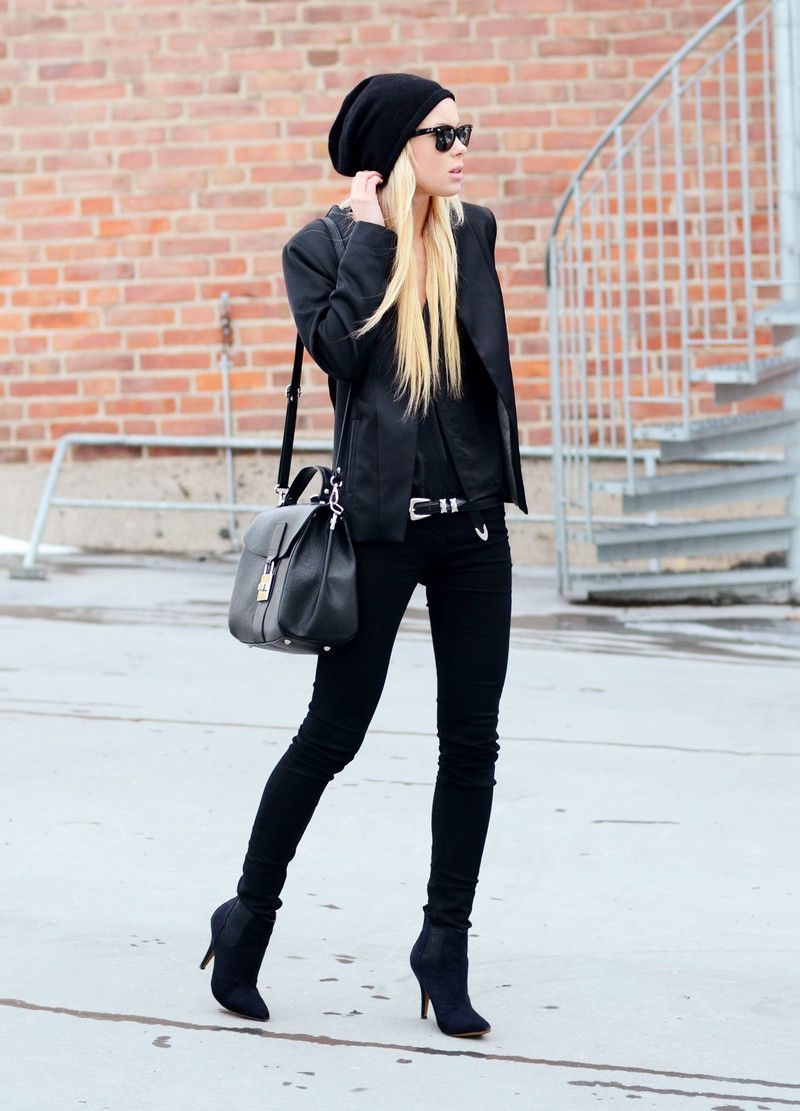 Buy Similar Here
Keep things edgy and all in black! Go for a black beanie, and team it with a black bomber, black shirt and black skinny jeans completed with black suede ankle boots. In love with these Wayfarer shades.
This hat is not only comfortable, but it does look fashionable. There are numerous of great styles to choose from, as we see really expensive ones, as well as cheap versions that still look fresh and ladylike. As you can see, there are cool designs to choose from.
Go for an unexpected beanie, it can be the one embellished with a veil, net fabric or in an exaggerated style: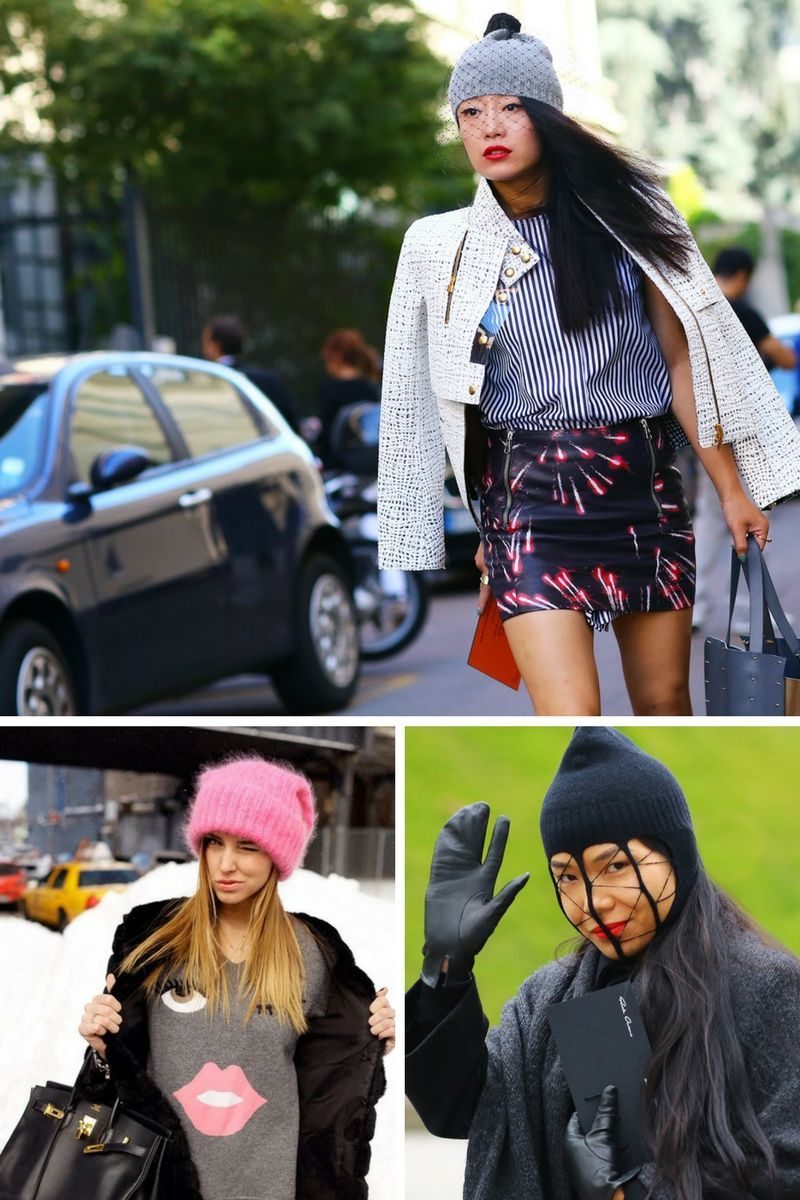 Buy Similar Here
You can either try on beanie that will match the rest of your outfit, or keep things contrasting and vibrantly colored. Anyway, I recommend to let your beanie pop out from the rest of your outfit. If you want to keep things looks bright and original, then how about wearing an embellished beanie? Go for the one embellished with rhinestones, studs, pom pom or veil. Believe me, one of these beanies will surely make your casual outfit stand out from the crowd.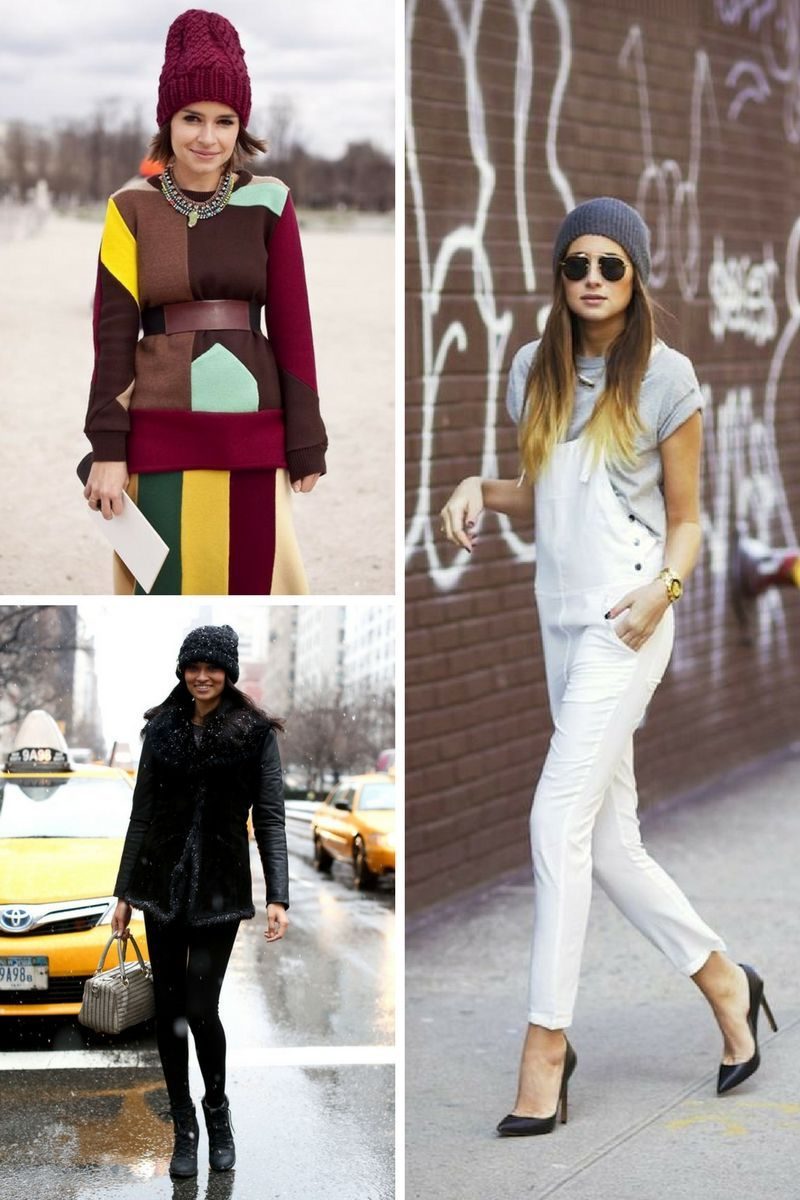 Buy Similar Here
Beanies come in so many cool designs, colors and patterns, you can choose whatever style and pair it with different clothes. I personally love the ones completed with pom poms, veils, rhinestones and studs. The great thing about beanies, they do look amazing both with casual and formal outfits. You can easily style it with a suit, as well as with a leather jacket.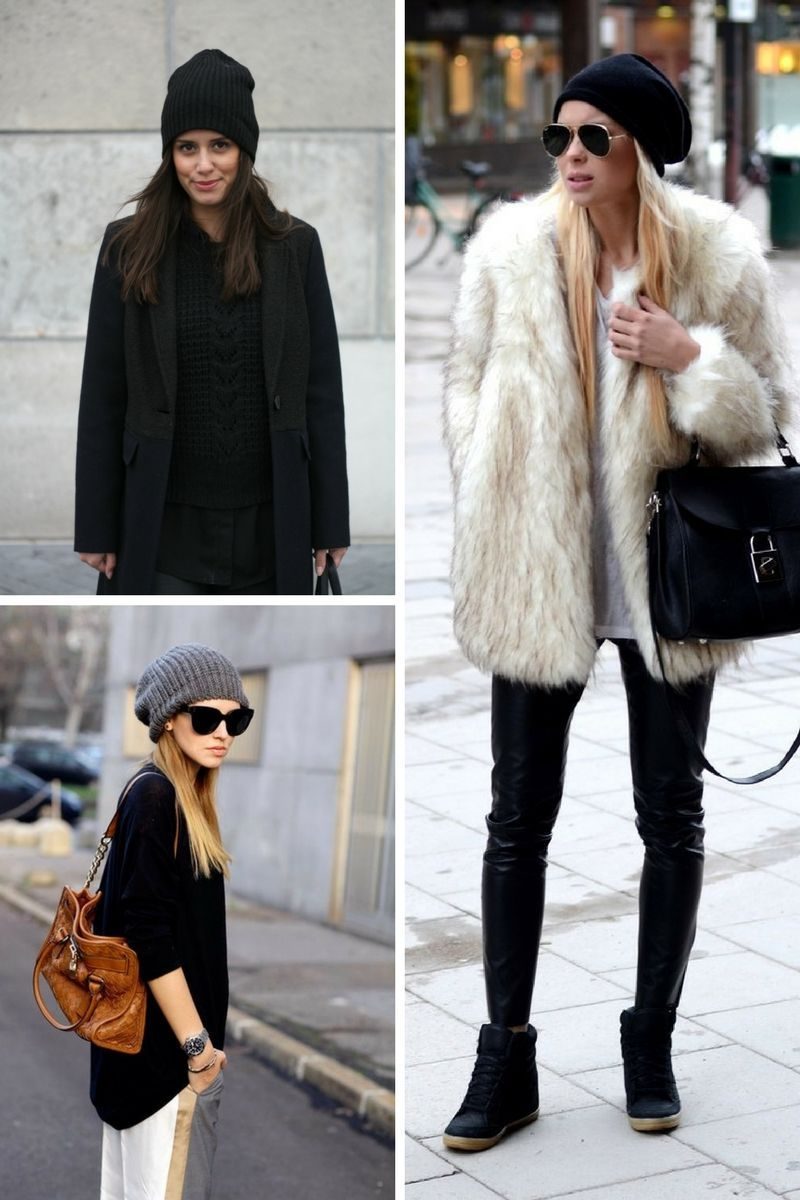 Buy Similar Here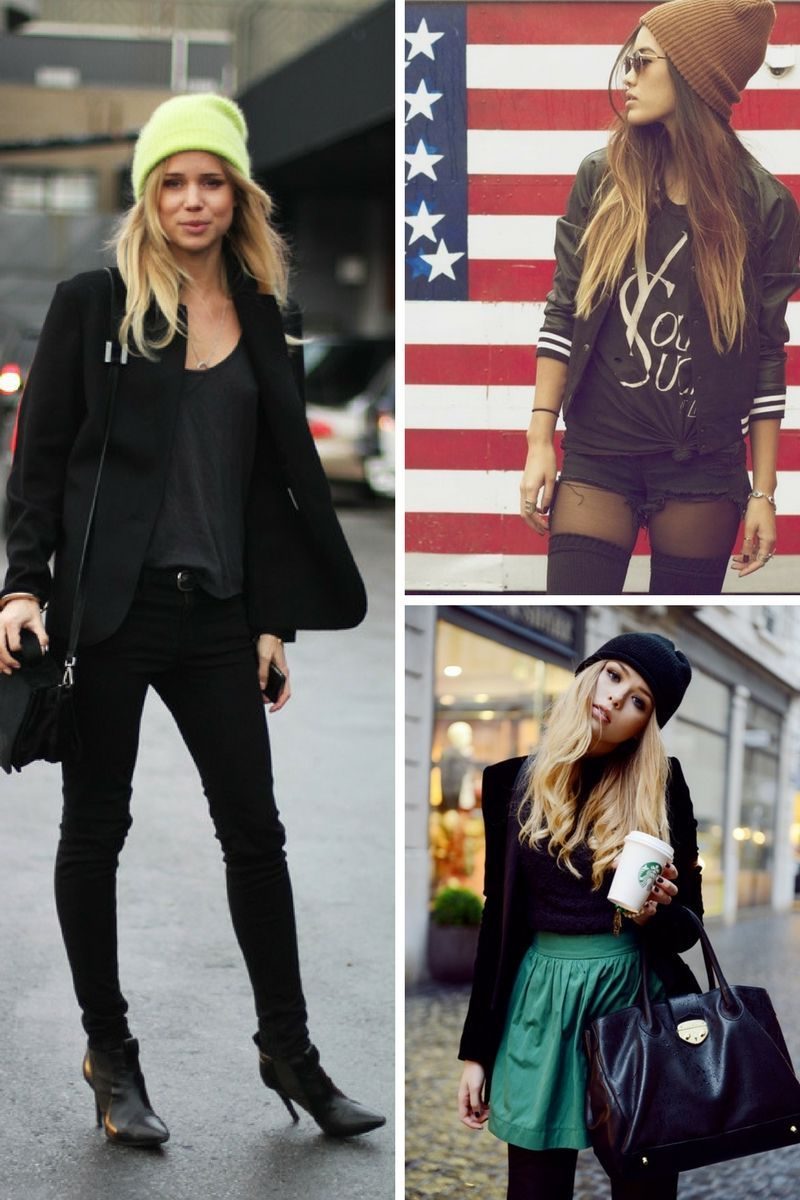 Buy Similar Here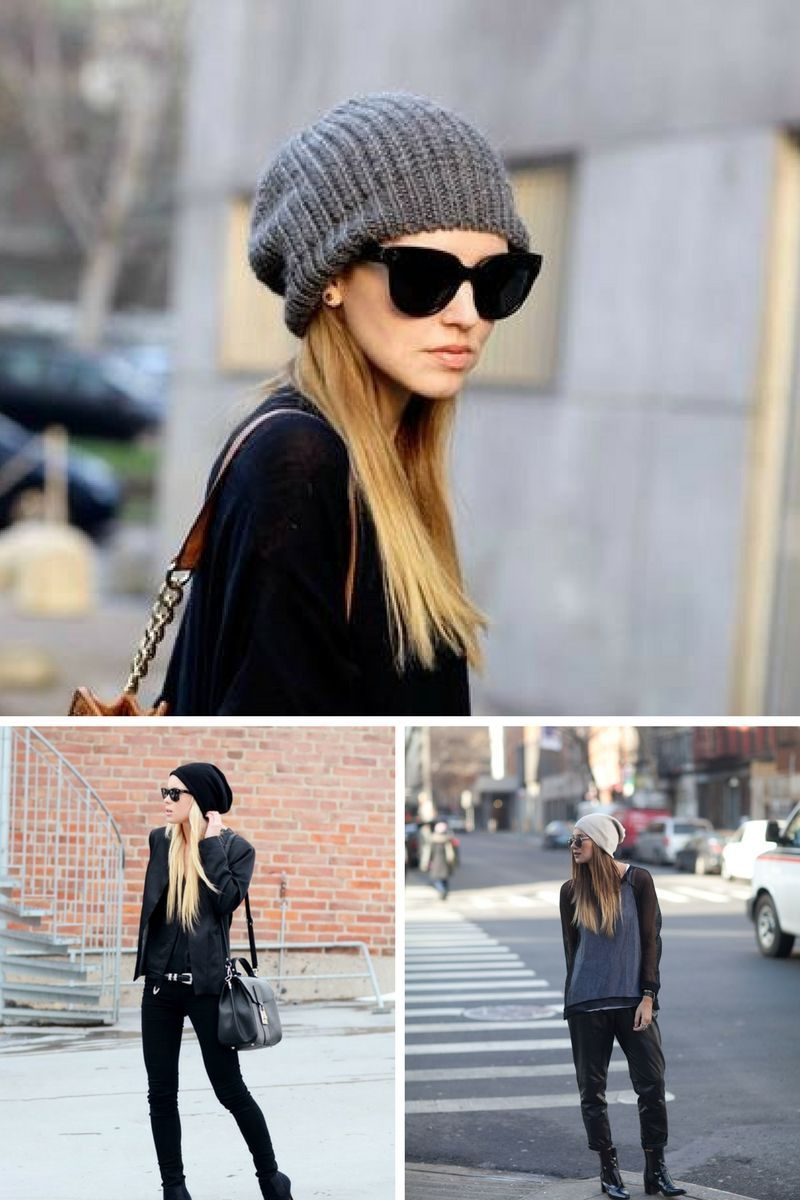 Buy Similar Here
An ideal look for casual street walks. We see a slouchy grey beanie teamed with a black coat layered over double denim look. Complete this combo with black-blue heeled sandals and aviator mirrored sunglasses: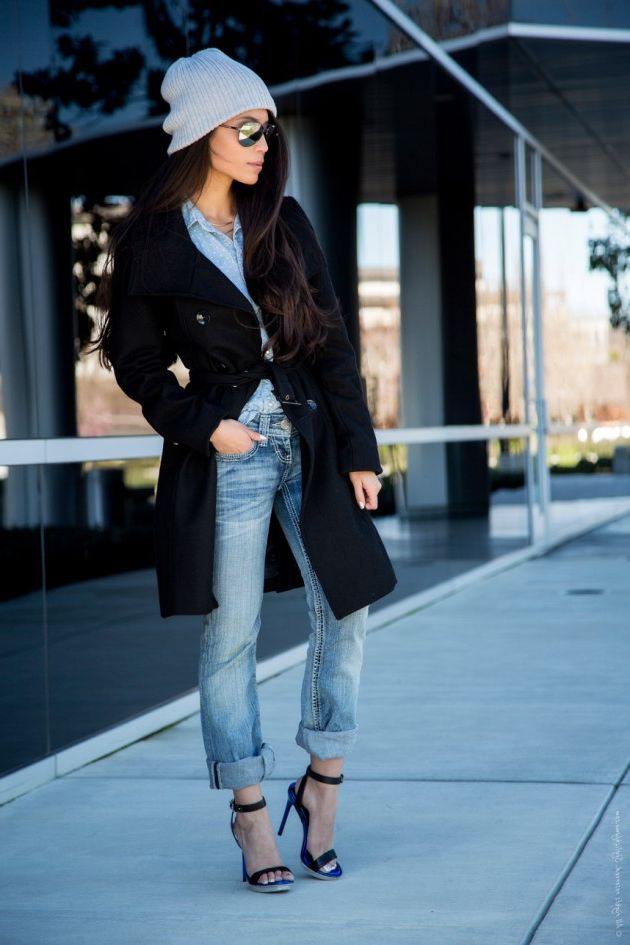 Buy Similar Here
An ideal way how to coordinate your look. We see a beanie that matches camel coat. The outfit is completed with a black beanie: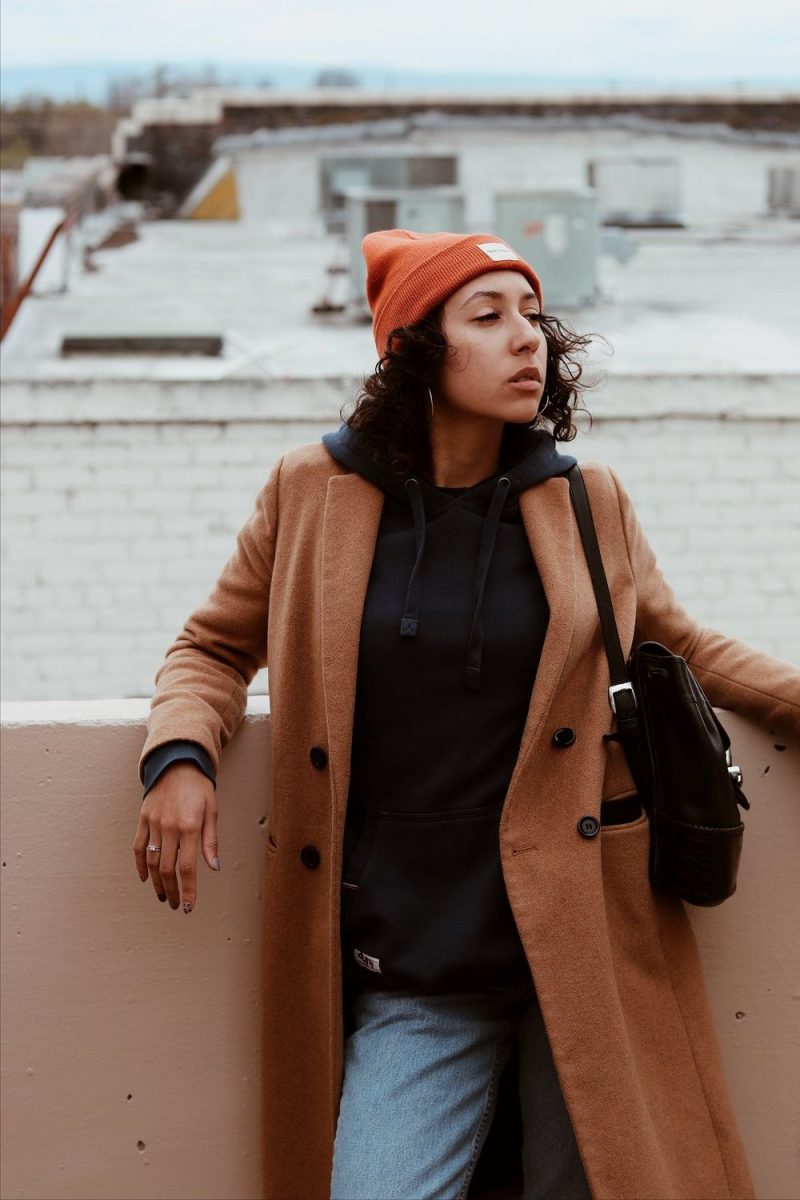 Buy Similar Here
Underline your accessy! Go for a red beanie and style it with a cool t-shirt and black leather jacket: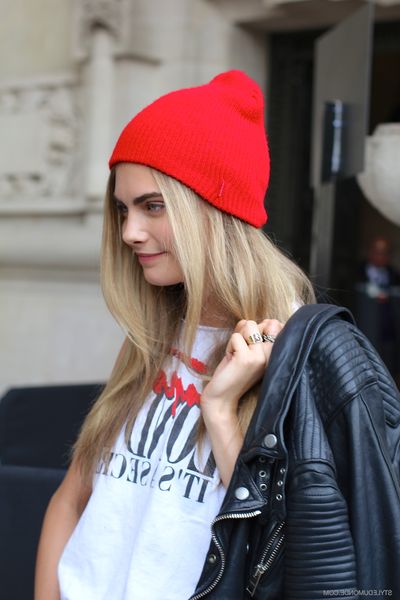 Buy Similar Here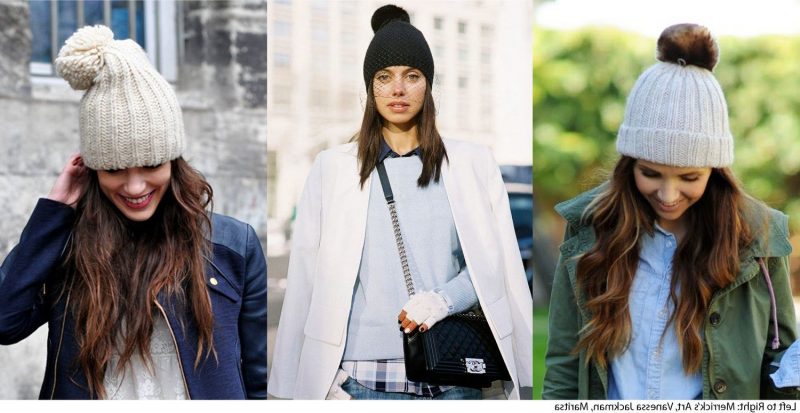 Buy Similar Here
Dark ble beanie with a veil looks sophisticated styled with this black coat: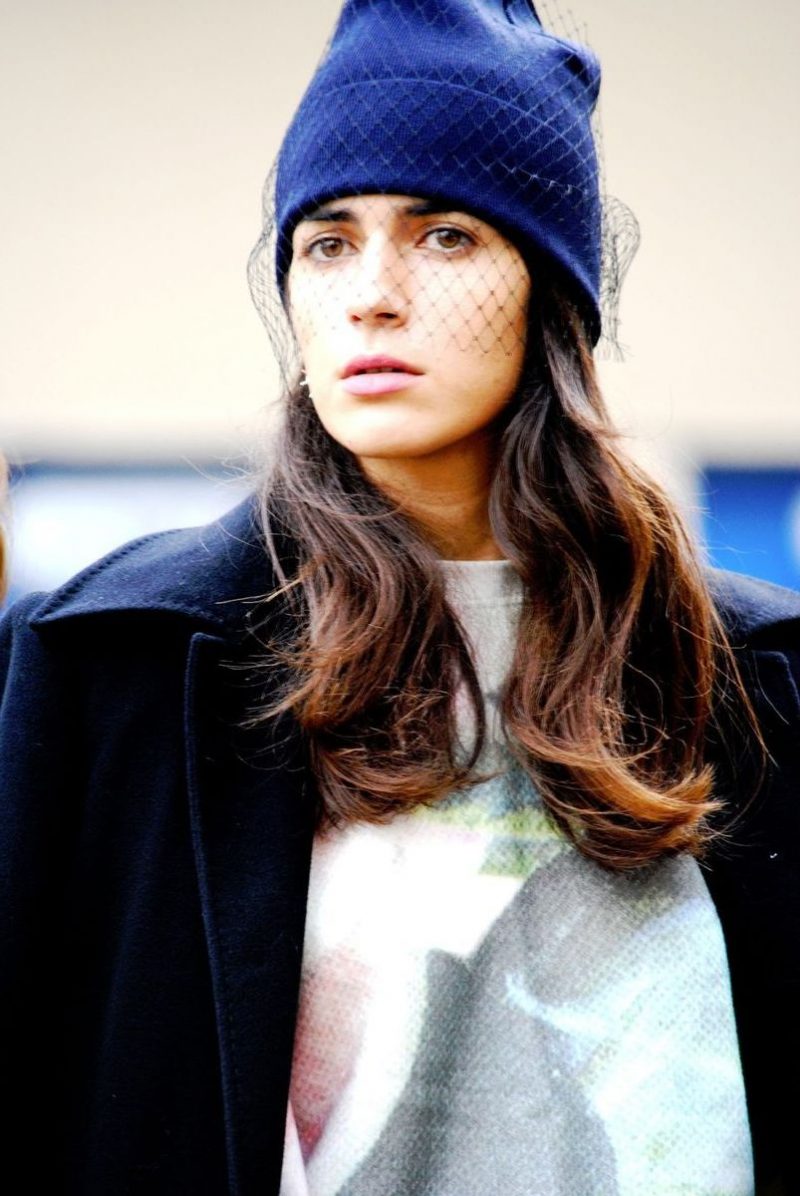 Buy Similar Here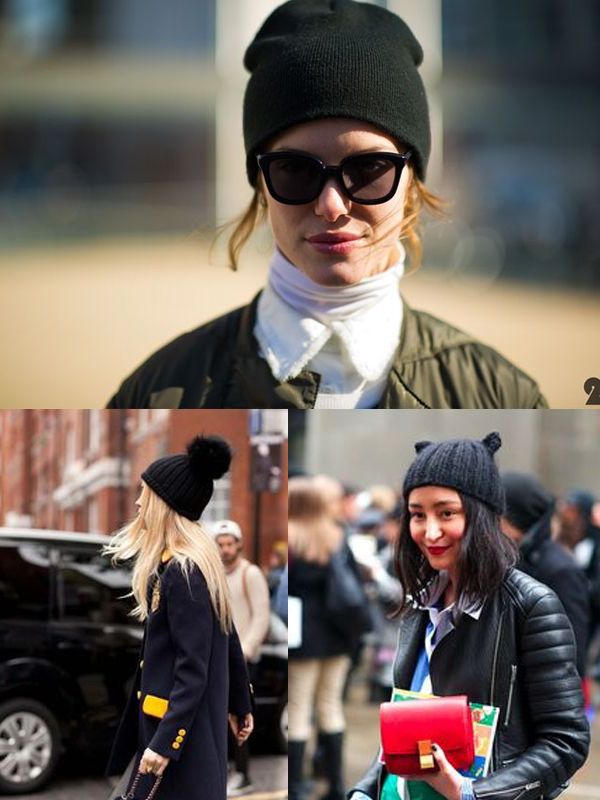 Buy Similar Here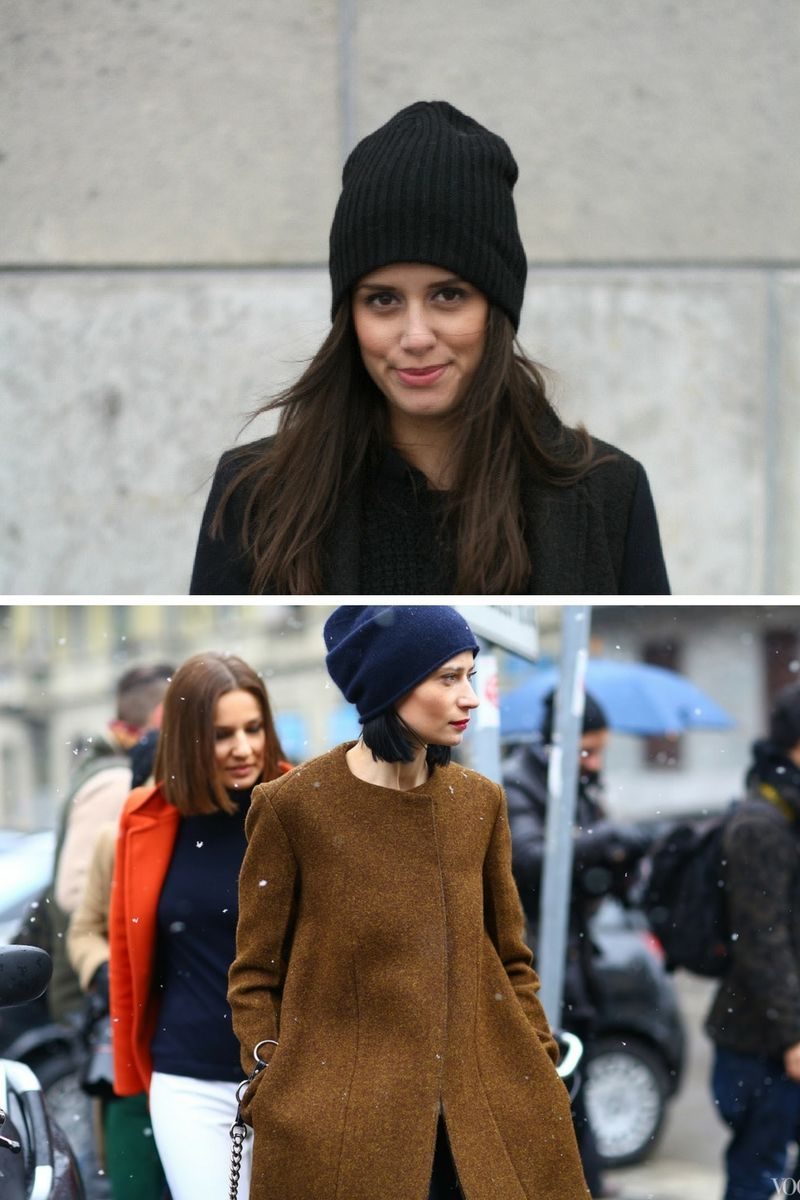 Buy Similar Here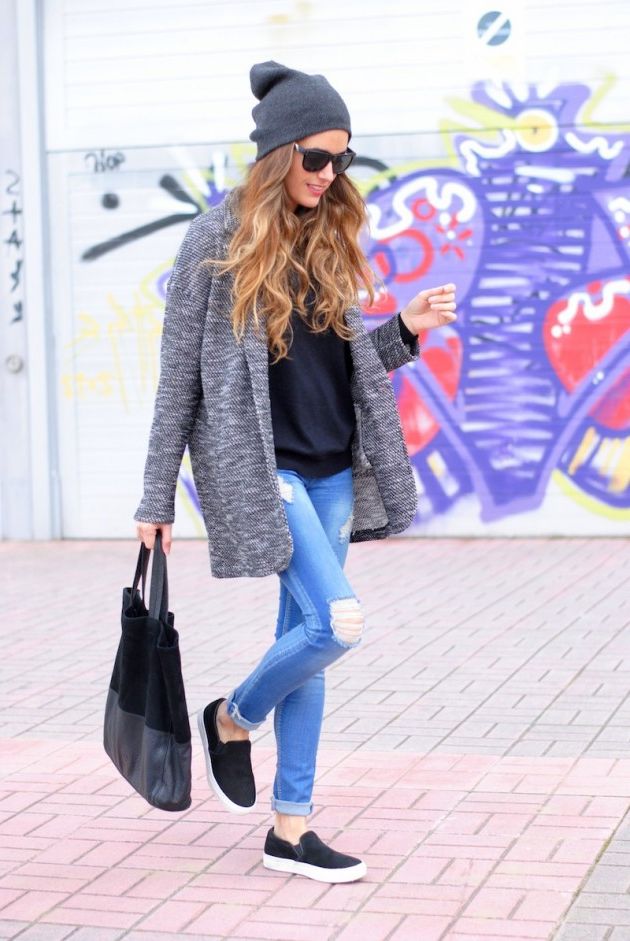 Buy Similar Here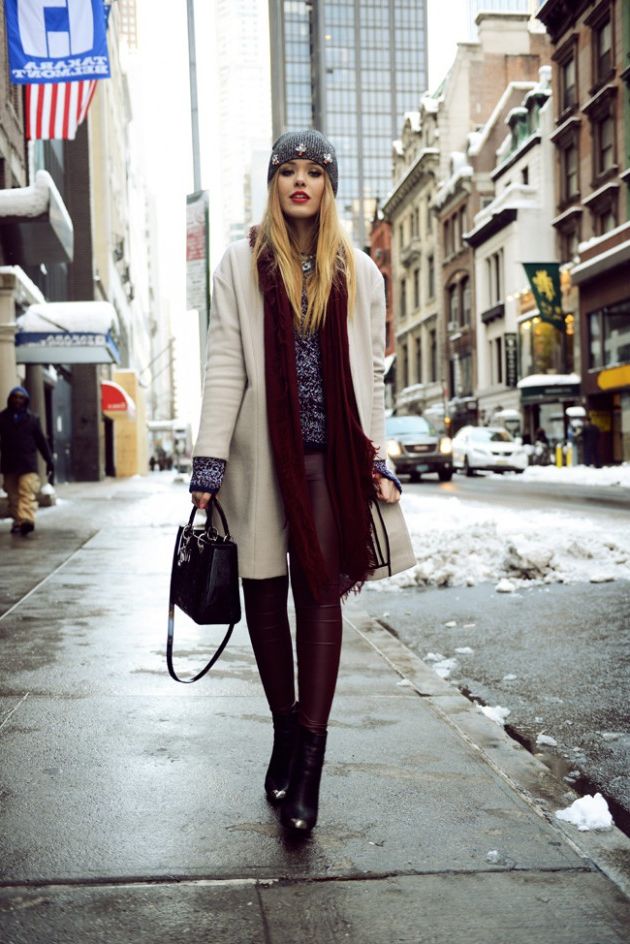 Buy Similar Here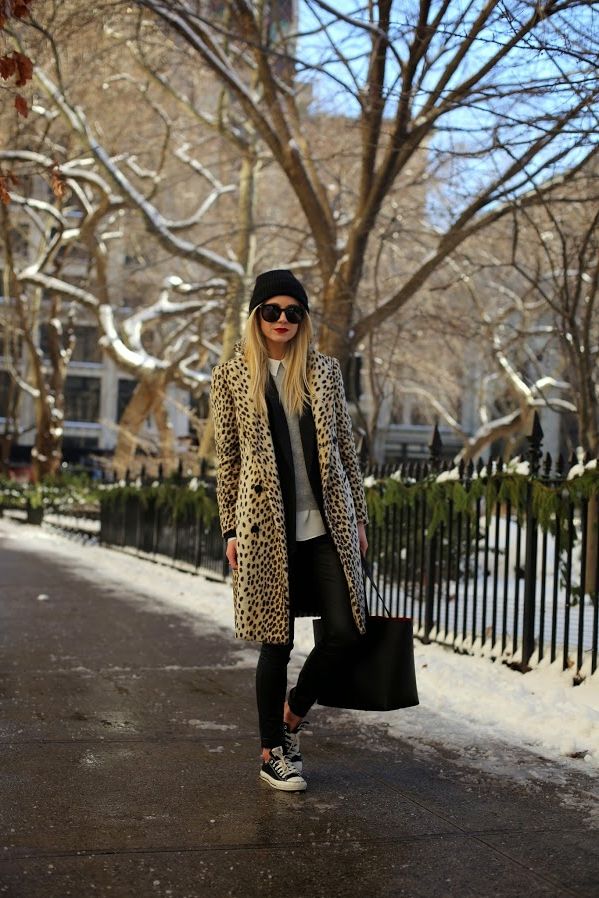 Buy Similar Here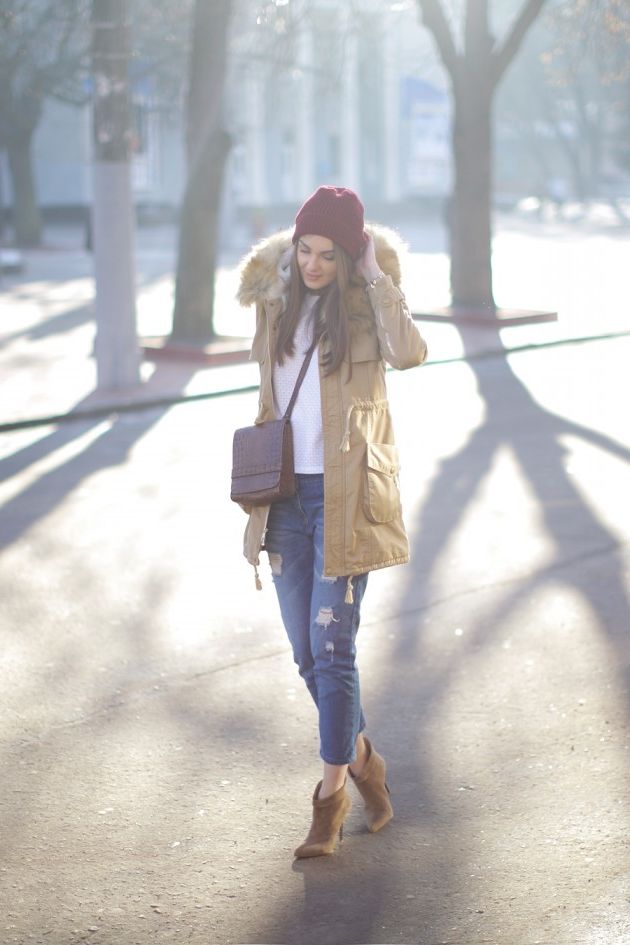 Buy Similar Here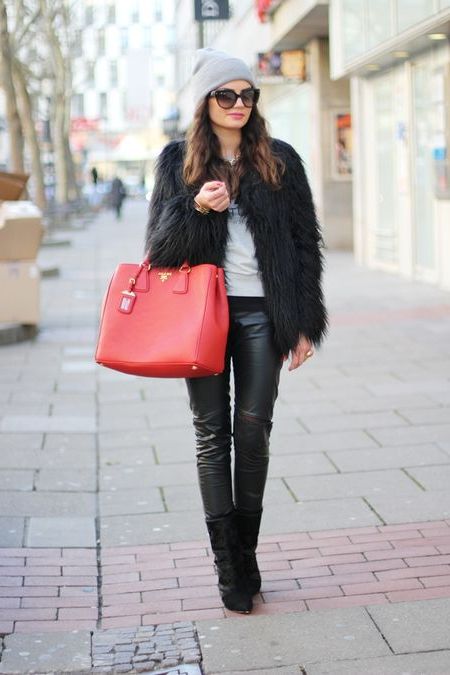 Buy Similar Here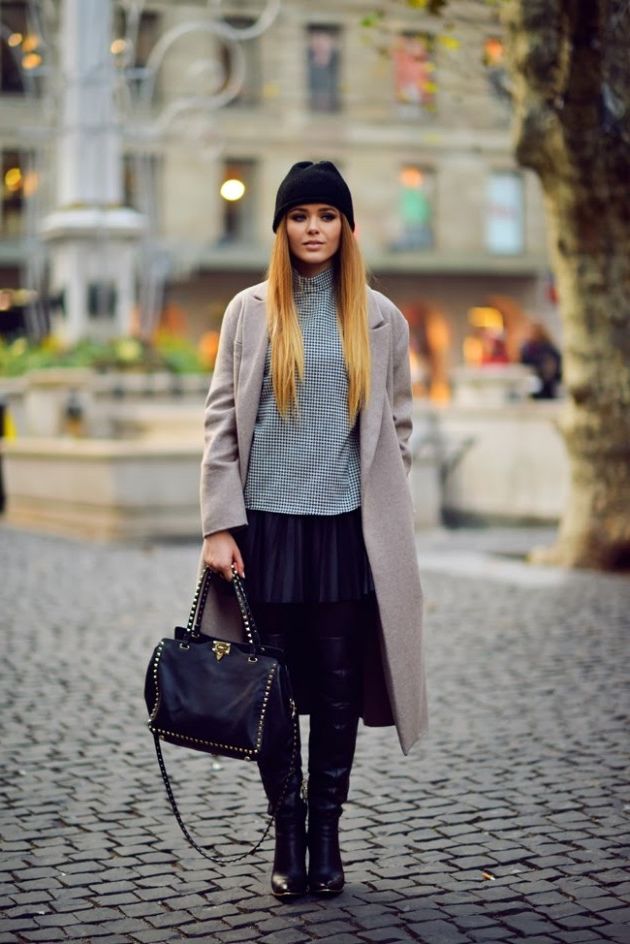 Buy Similar Here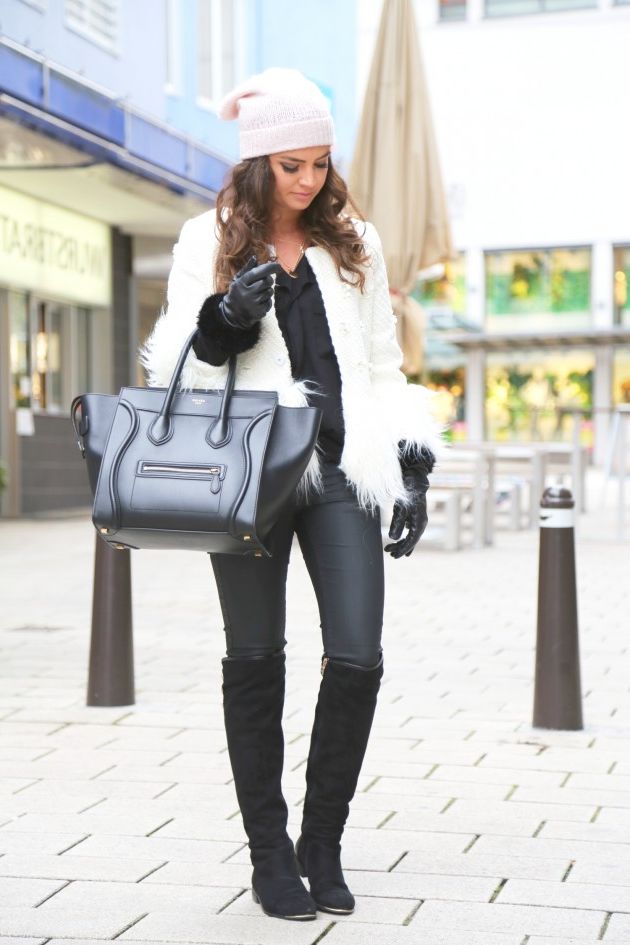 Buy Similar Here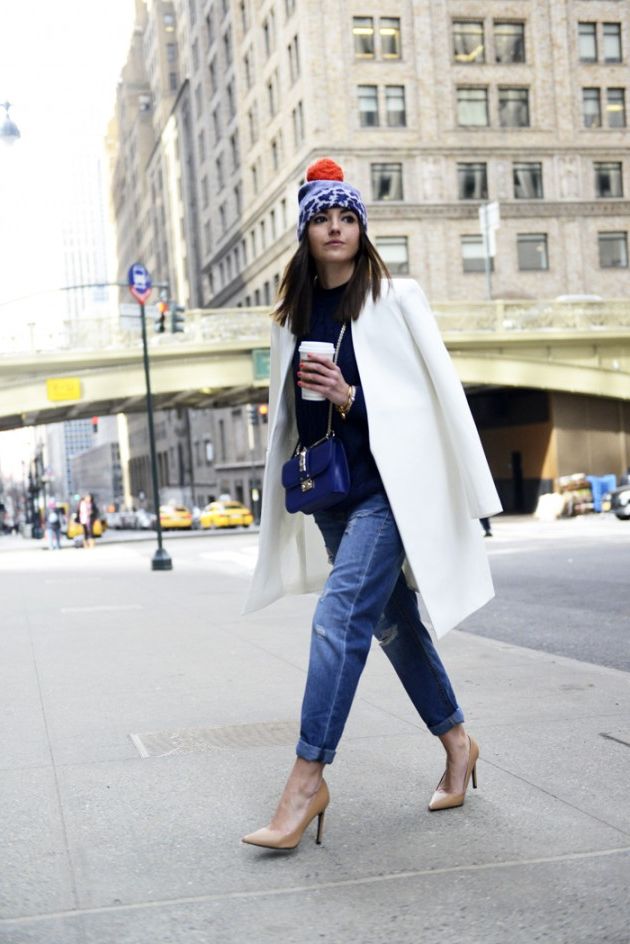 Buy Similar Here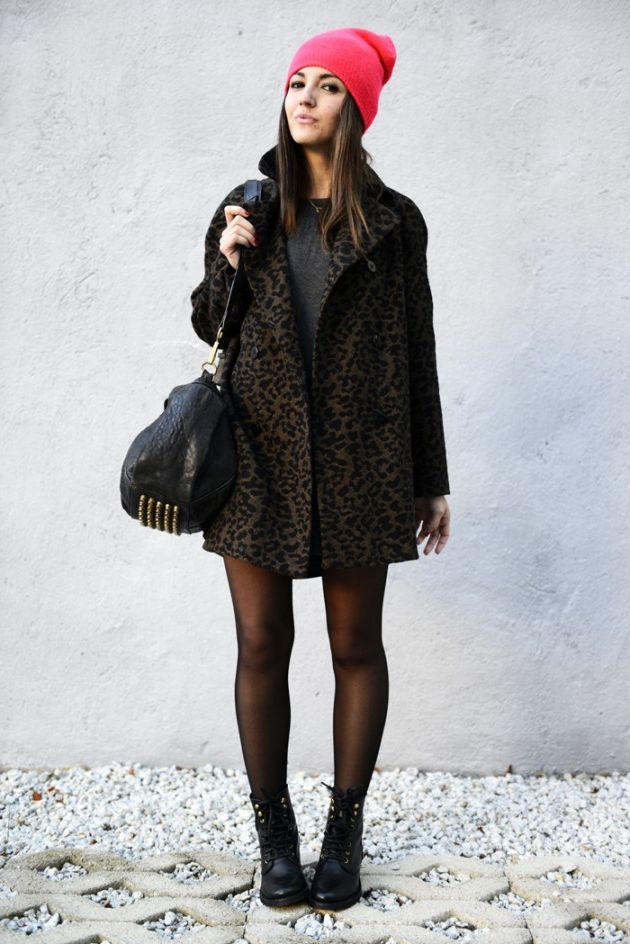 Buy Similar Here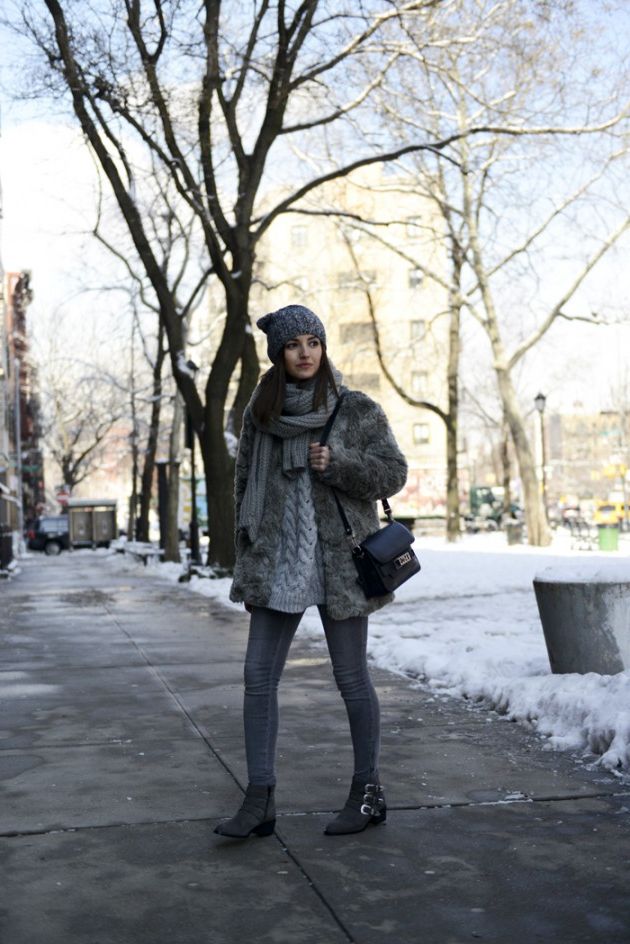 Buy Similar Here
Black beanie with a veil and pom pom looks pretty cool combined with a white blazer, pastel blue sweater and cuffed jeans completed with red patent heels: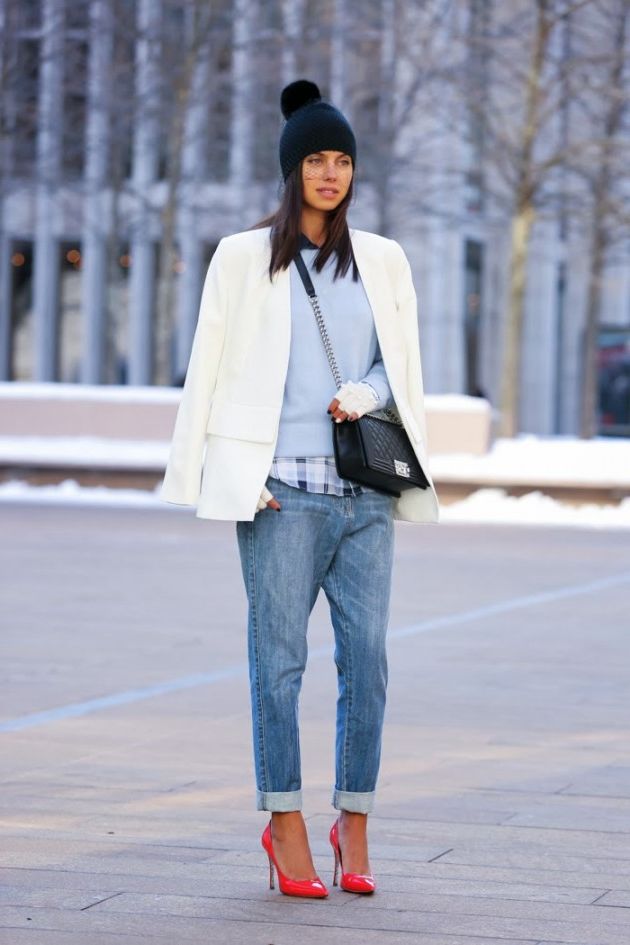 Buy Similar Here
Here we see a neon yellow beanie styled with a black biker style coat and black leather pants: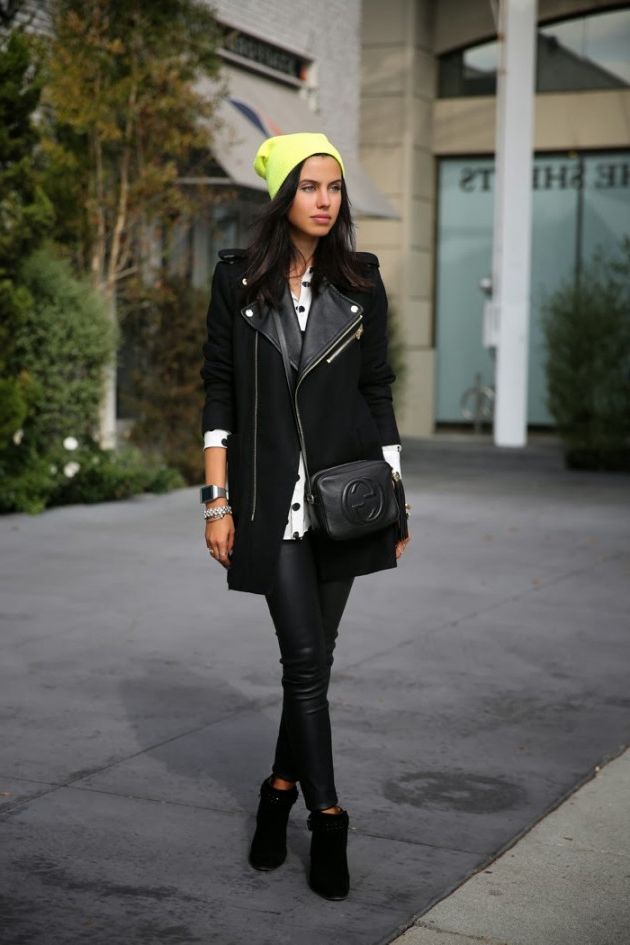 Buy Similar Here
Black beanie plus camel coat equals foolproof combo: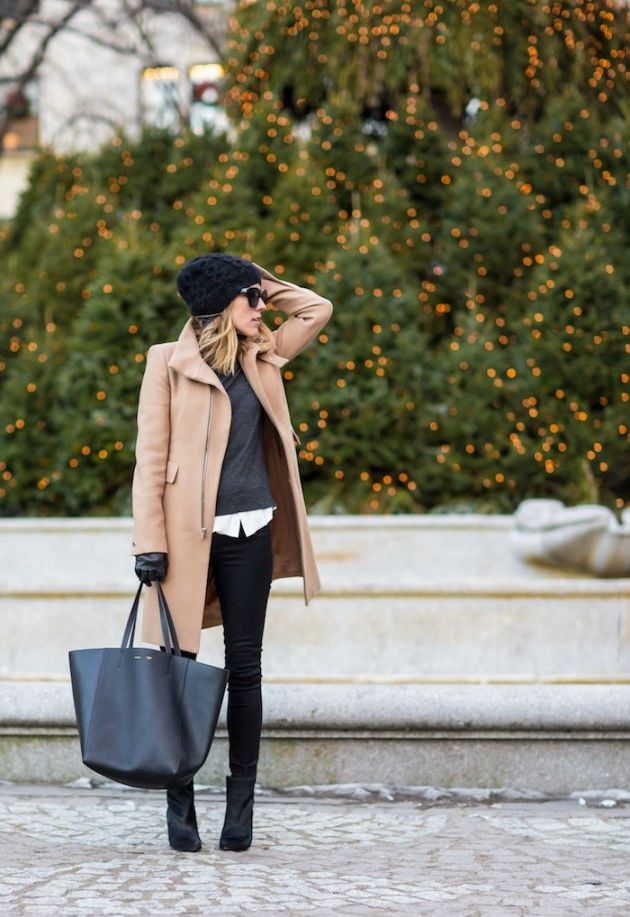 Buy Similar Here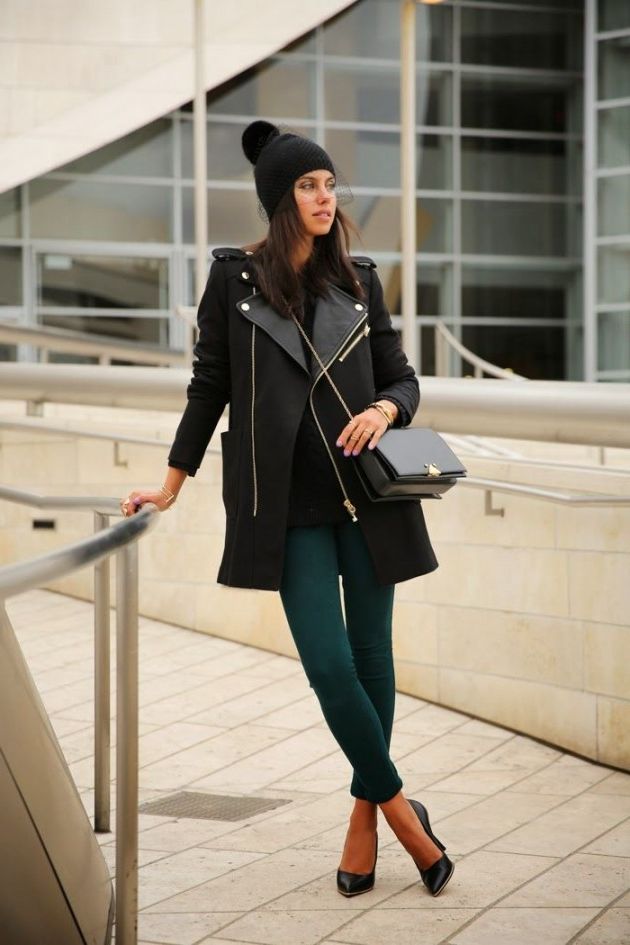 Buy Similar Here
A perfect combo, we see a grey beanie with a fur pom-pom styled with a fur grey vest, white sweater and knee-ripped skinny jeans in black: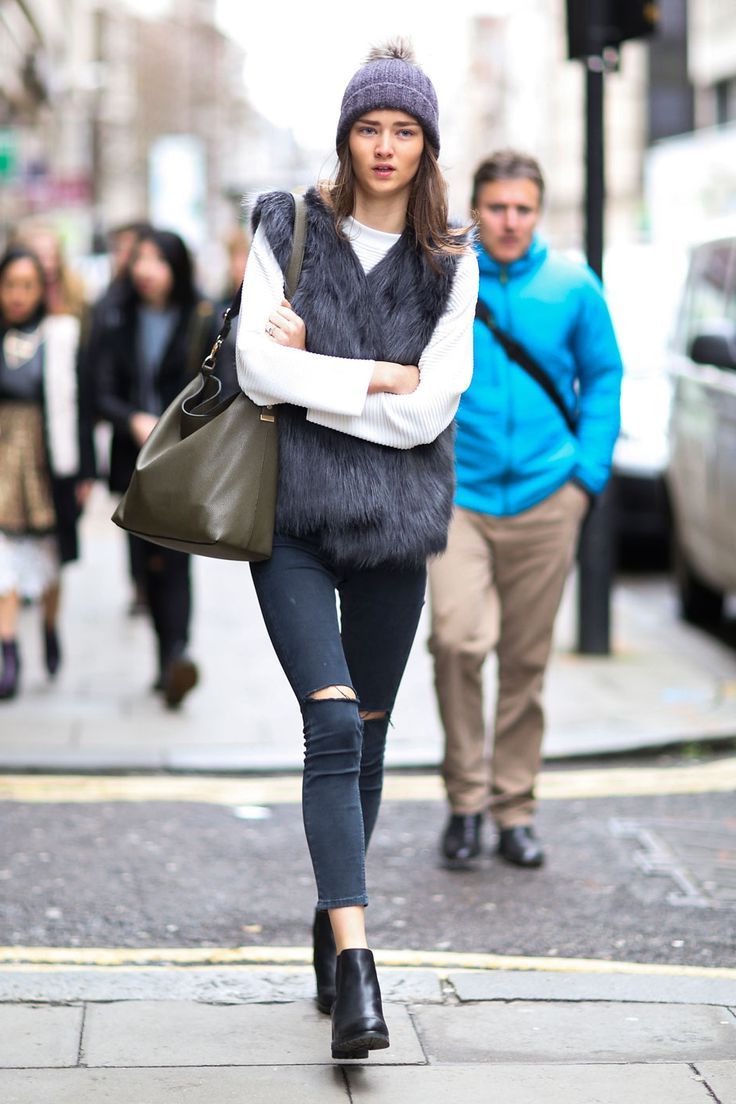 Buy Similar Here