If you want to show off your beautiful legs this year, but you still wondering what kind of skirt to wear, then I am here to share with you a marvelous stre,et style compilation of ladies who appear in midi skirts.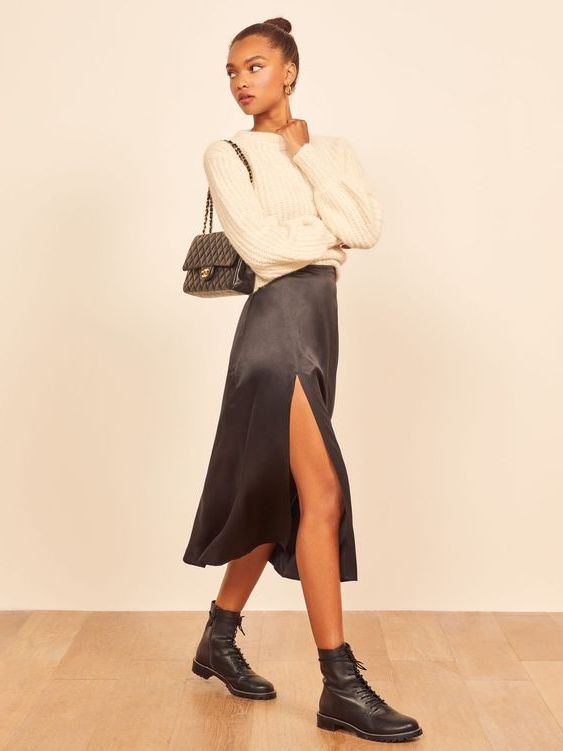 🛍️ Where To Find: Buy Related Here
In the above picture, we see a perfect high waisted midi skirt in black silk worn with a white chunky sweater, black leather quilted shoulder bag, and black leather lace-up combat boots. A perfect look for casual parties.
By the way, this is a perfect design for creating stunning looks. I have collected my favorite street style combos that will make you look fresh and ladylike. Believe me, those of you who will copy at least several of the showcased outfit ideas gonna cat everyone's attention of the streets and special social events.