I am here to share with you my favorite button-front skirt street style images. For those who want to stand out or in search of something special, cute and trendy, I am here to show you best ways how to make this beautiful button-front bottom piece stand out in real life.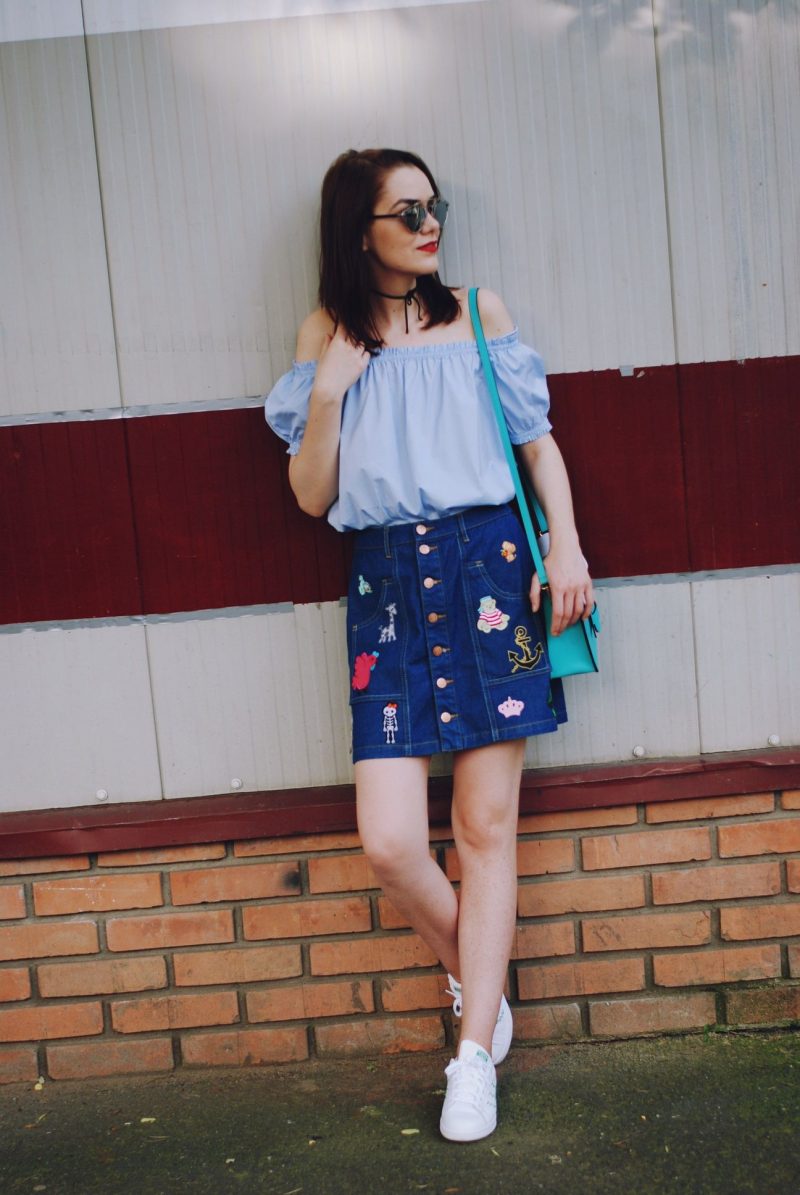 Buy Similar Here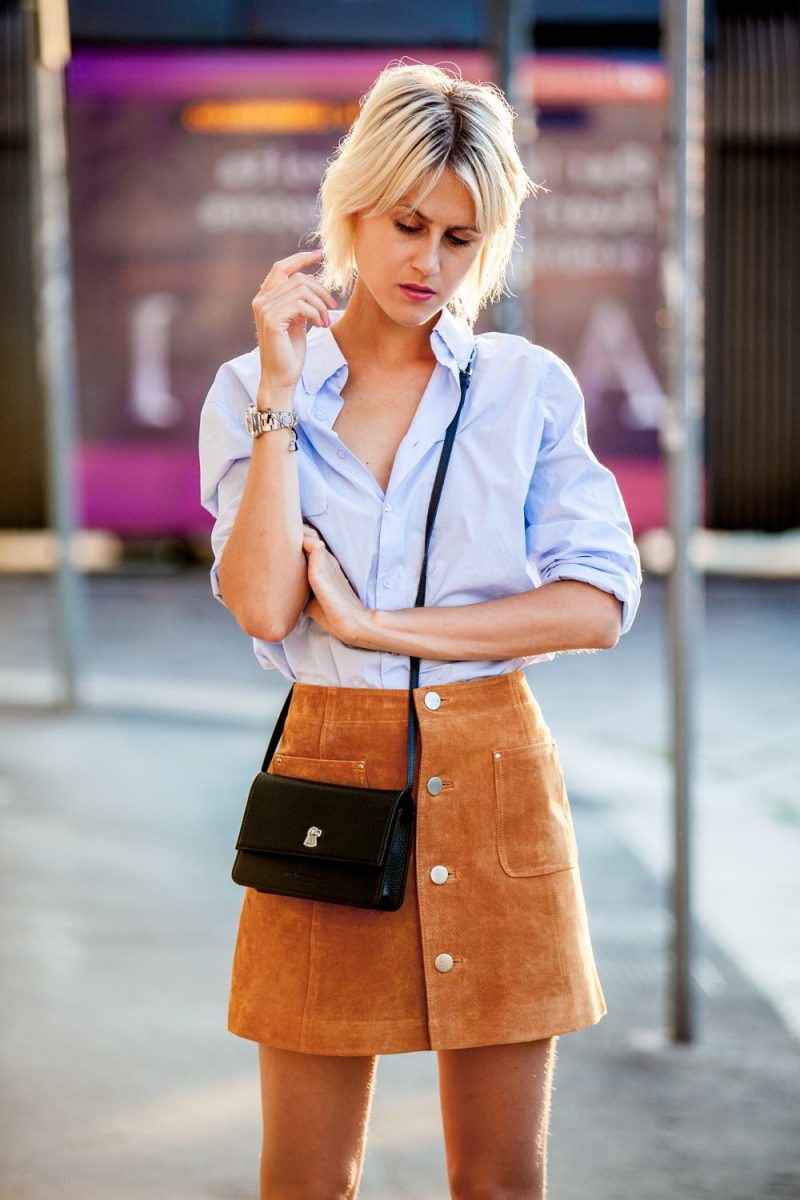 Buy Similar Here
If you are in search of simple ways how to make a statement on the streets, then you better take a close-up look at these pretty combos. The 1970's vibe makes this skirt look sexy, voguish and very special. In this compilation are gathered all kind of button-front skirt shapes, including A-line, knee-length, minis, as well as maxis. If you want to know more, then you are welcome to read on.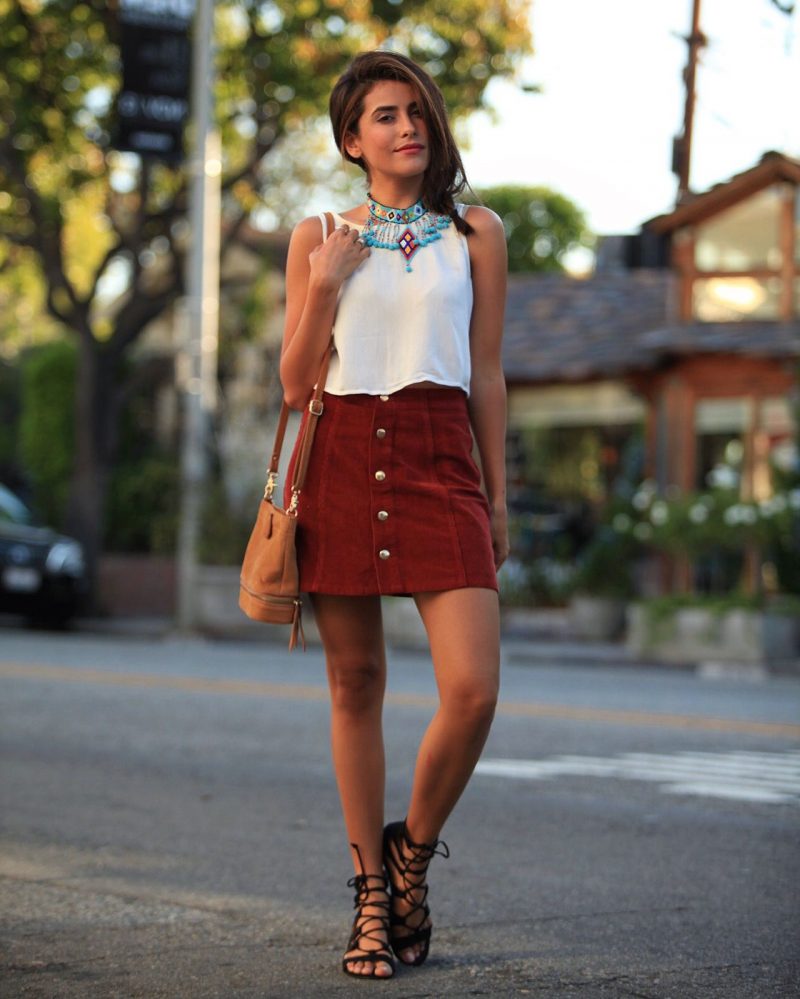 Buy Similar Here
Speaking of fabrics, then you definitely should try on blue and black denim styles, as well as camel and brown suede. This style is one of the comfiest in the world of fashion. Why? It's structured, versatile and flatters almost everyone.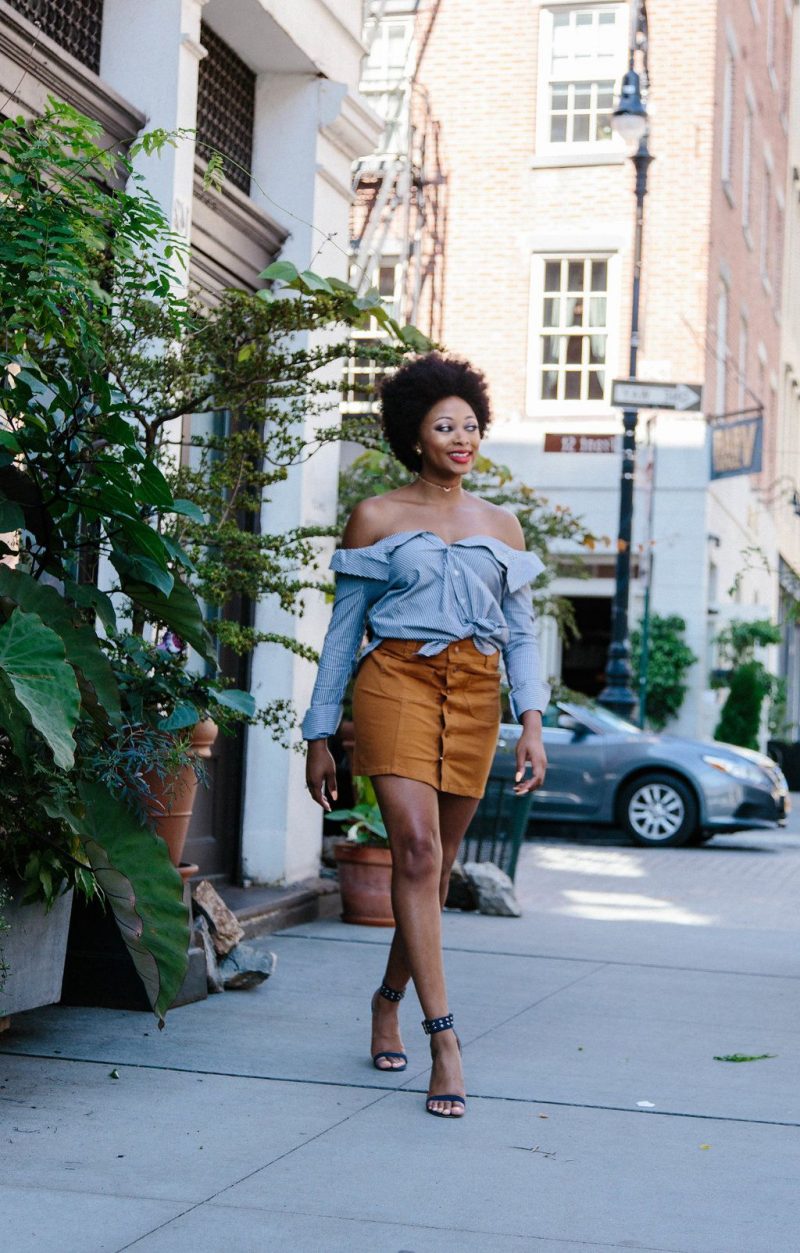 Buy Similar Here
Personally, I like the front buttoned skirt for its versatility, as you can wear it with anything you want, starting with knitwear, loose-fit tops, off-shoulder blouses, tailored shirts to blazers, denim shirts, slouchy sweaters, and crop-tops.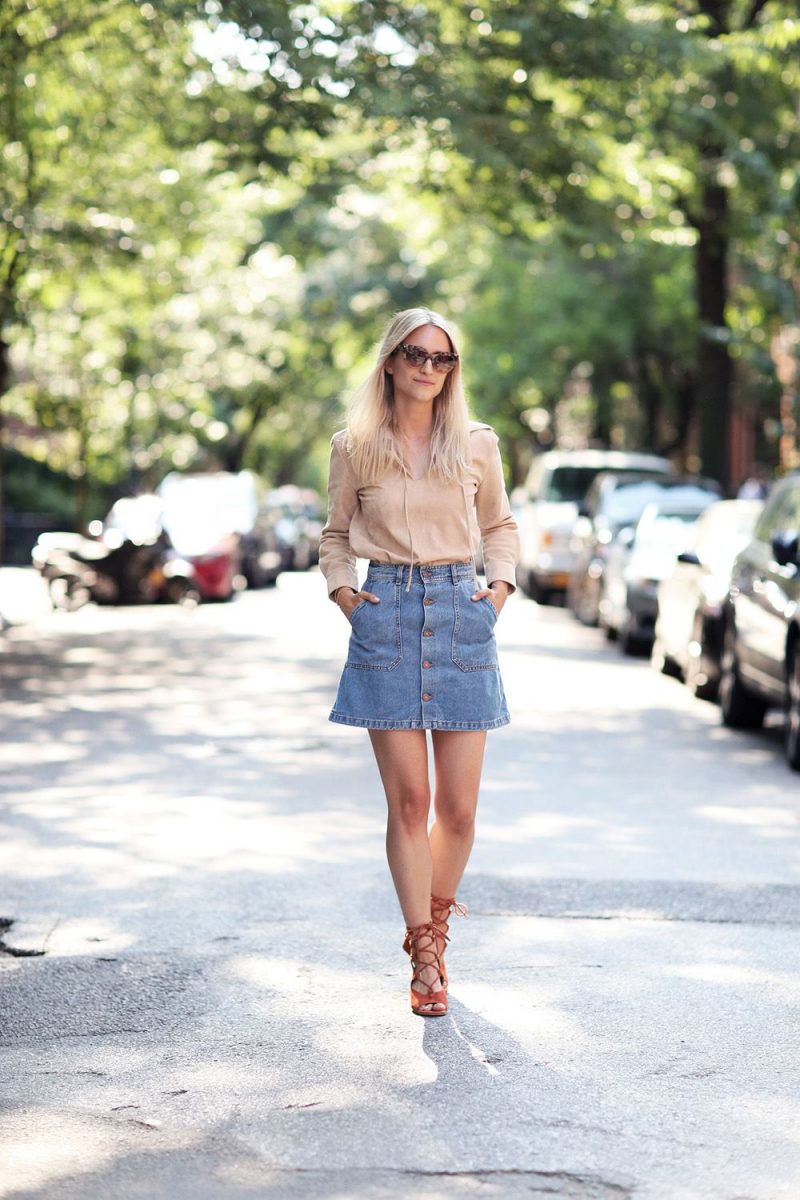 Buy Similar Here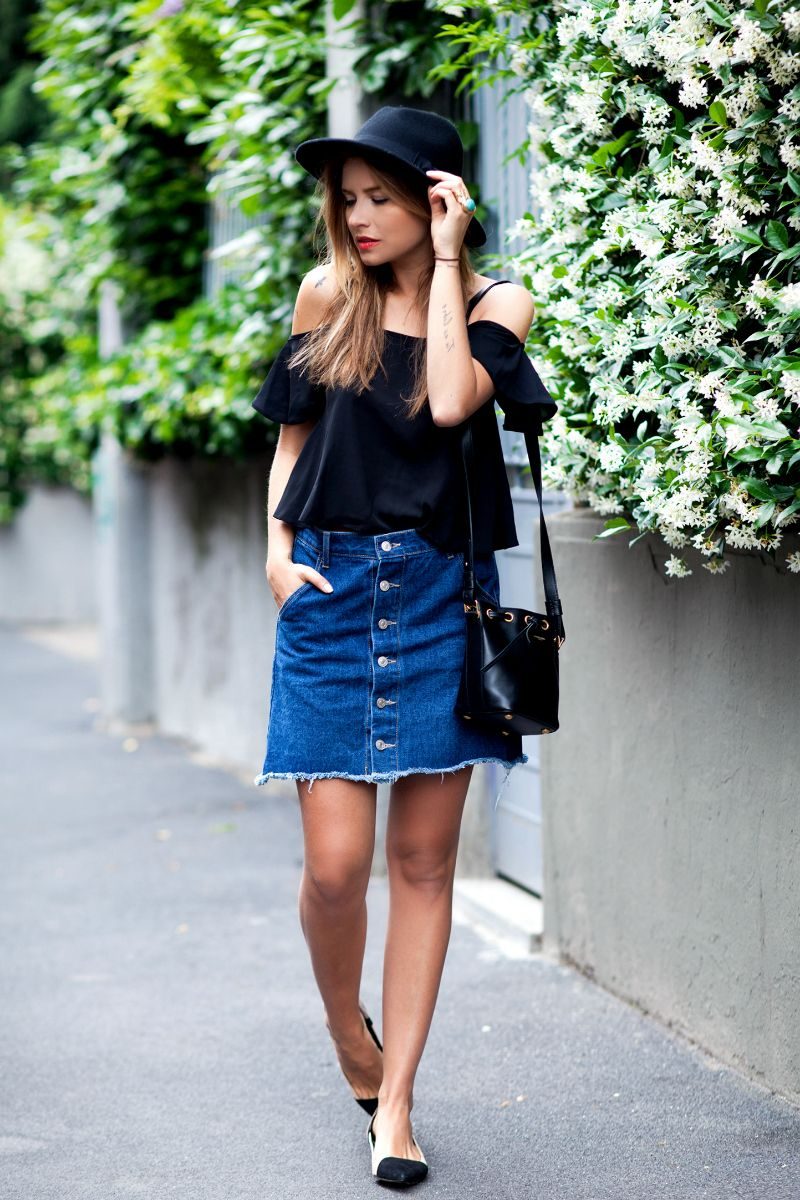 Buy Similar Here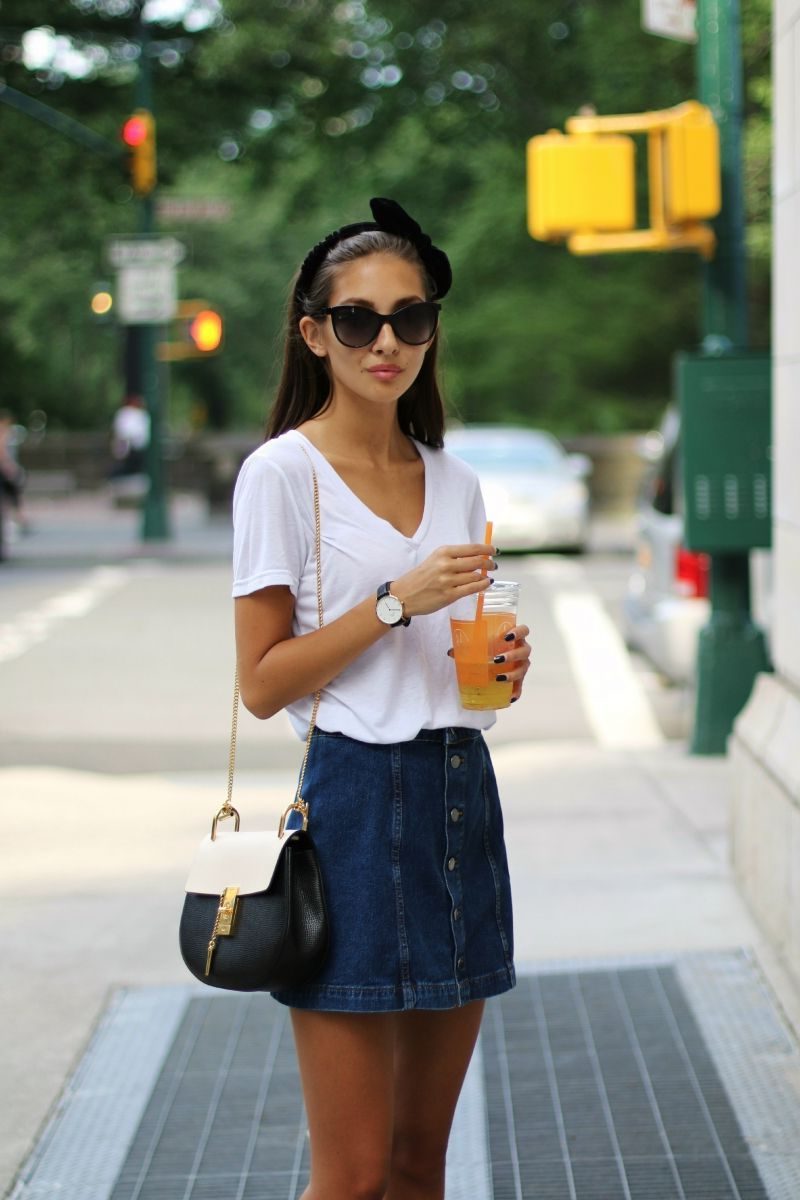 Buy Similar Here
Another great plus of button-front skirts is footwear free choice: from runners to high-heels. Anyway, you are welcome to scroll down to see how to wear this pretty bottom garment in real life.
Button-Front Skirt Made Of Denim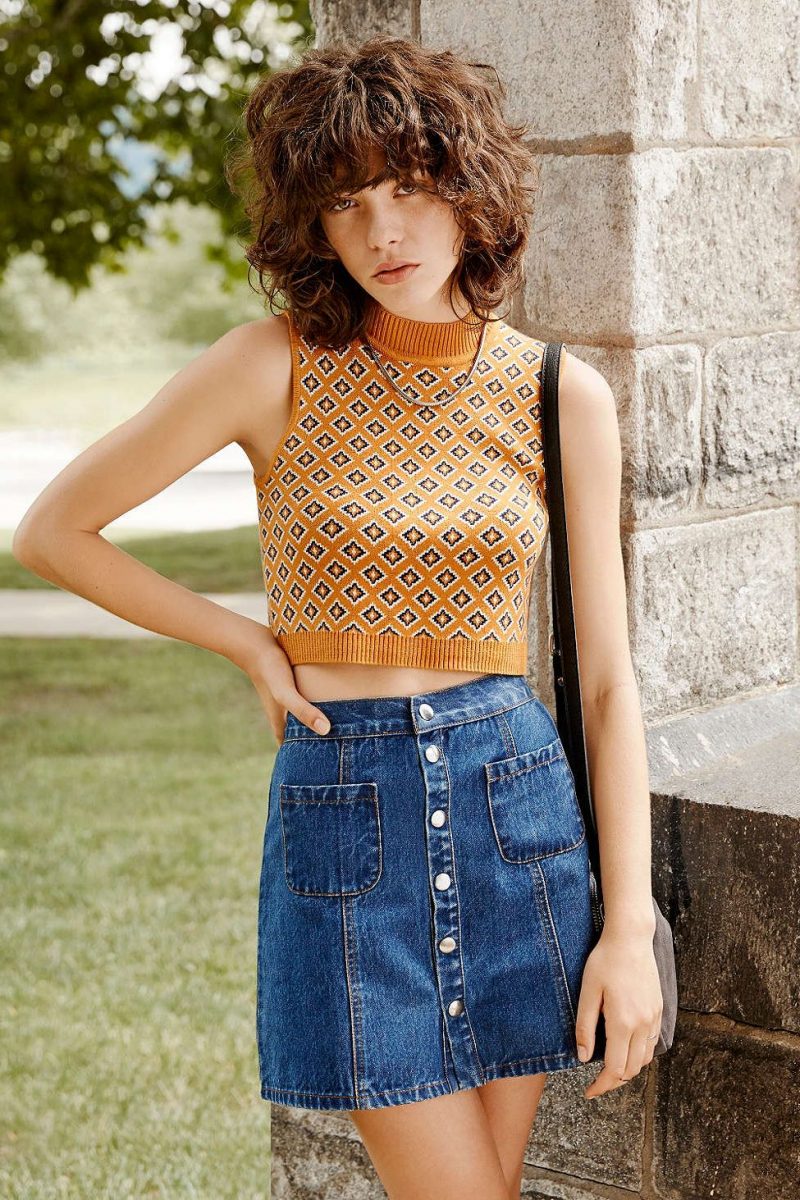 Buy Similar Here
The front buttoned denim skirt is a good way to underline your casual style. It's a perfect choice for women who want to easily build a stylish outfit.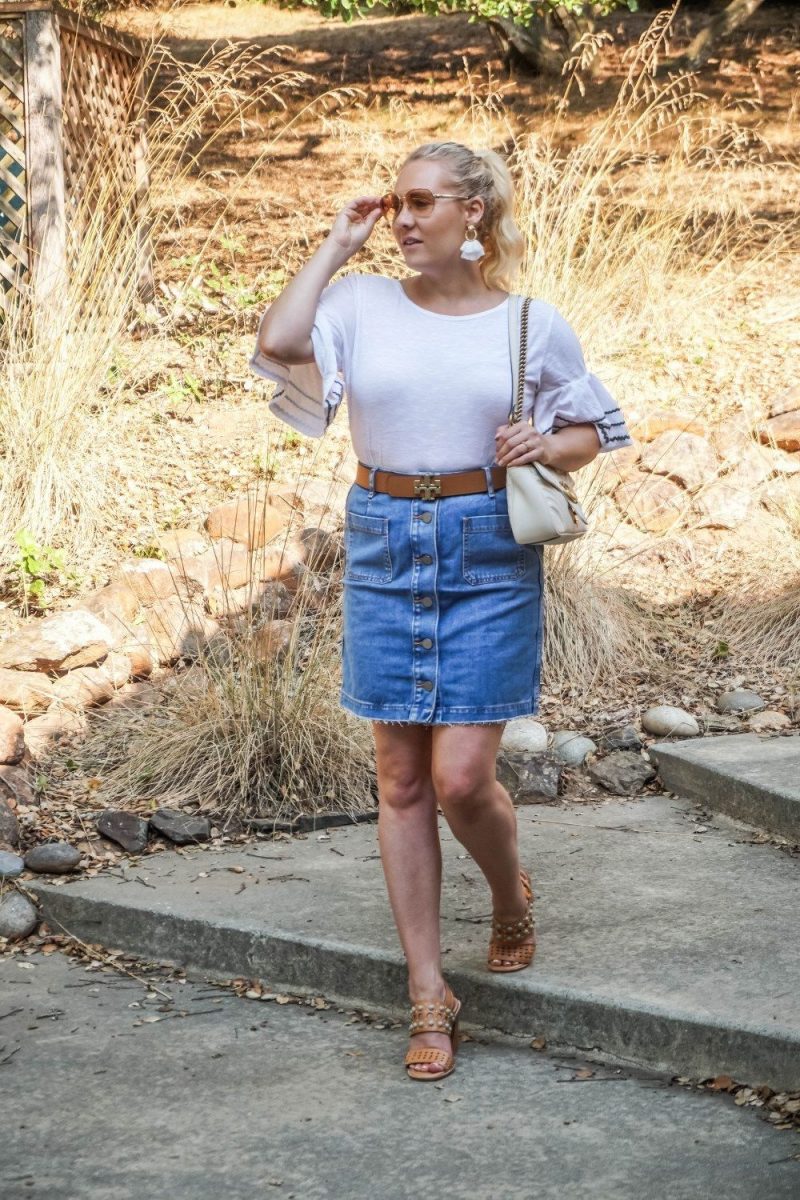 Buy Similar Here
Why do I love this skirt so much? You don't have to be in perfect shape to look good with it. Denim is very easy to style, try it on with pink gladiator sandals, a crop top, and some cool jacket or kimono.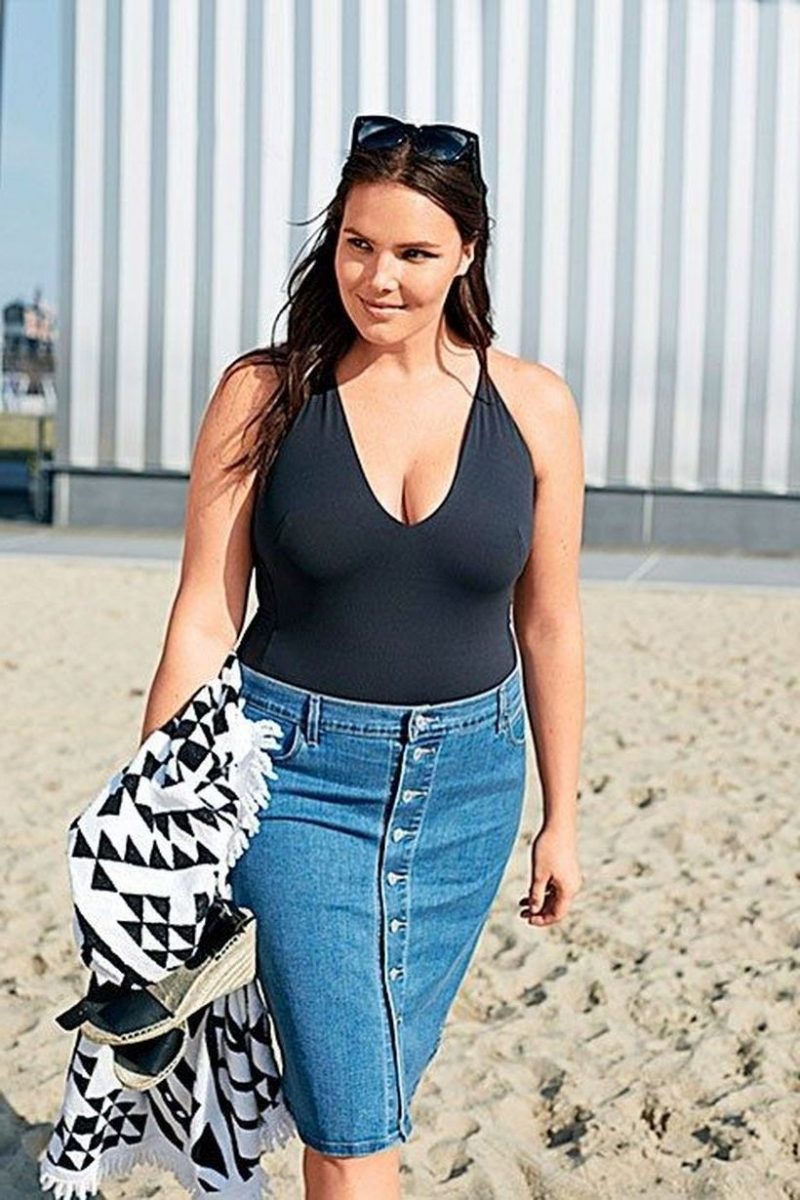 Buy Similar Here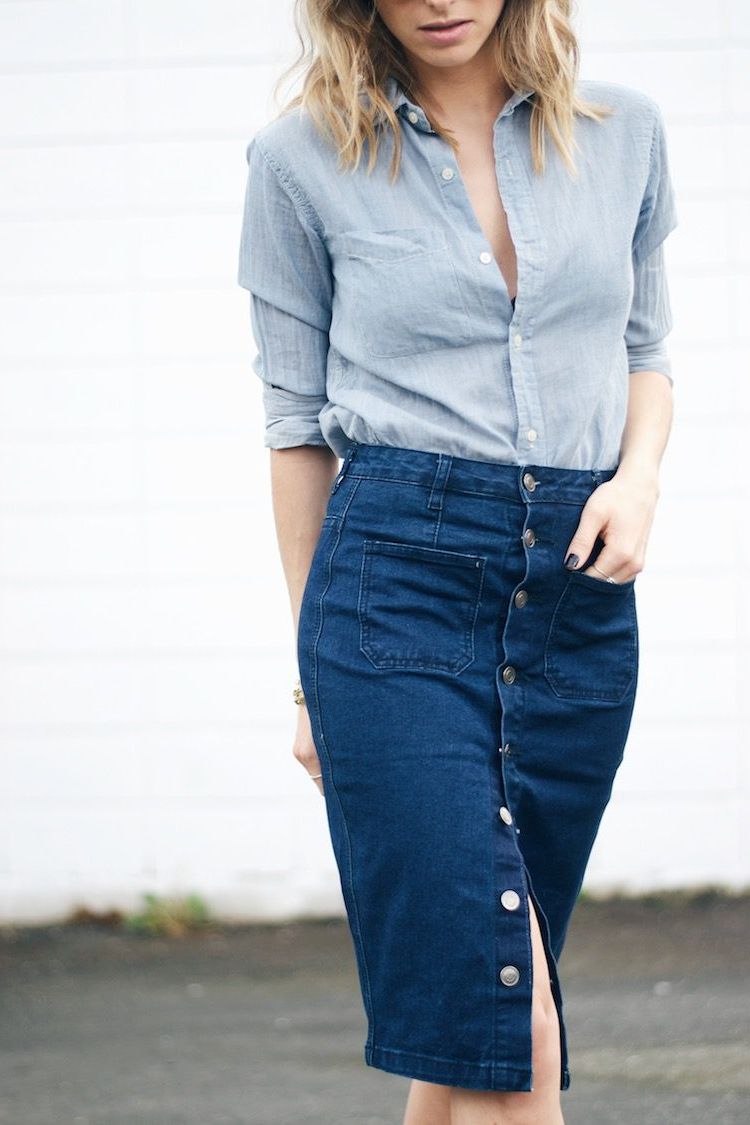 Buy Similar Here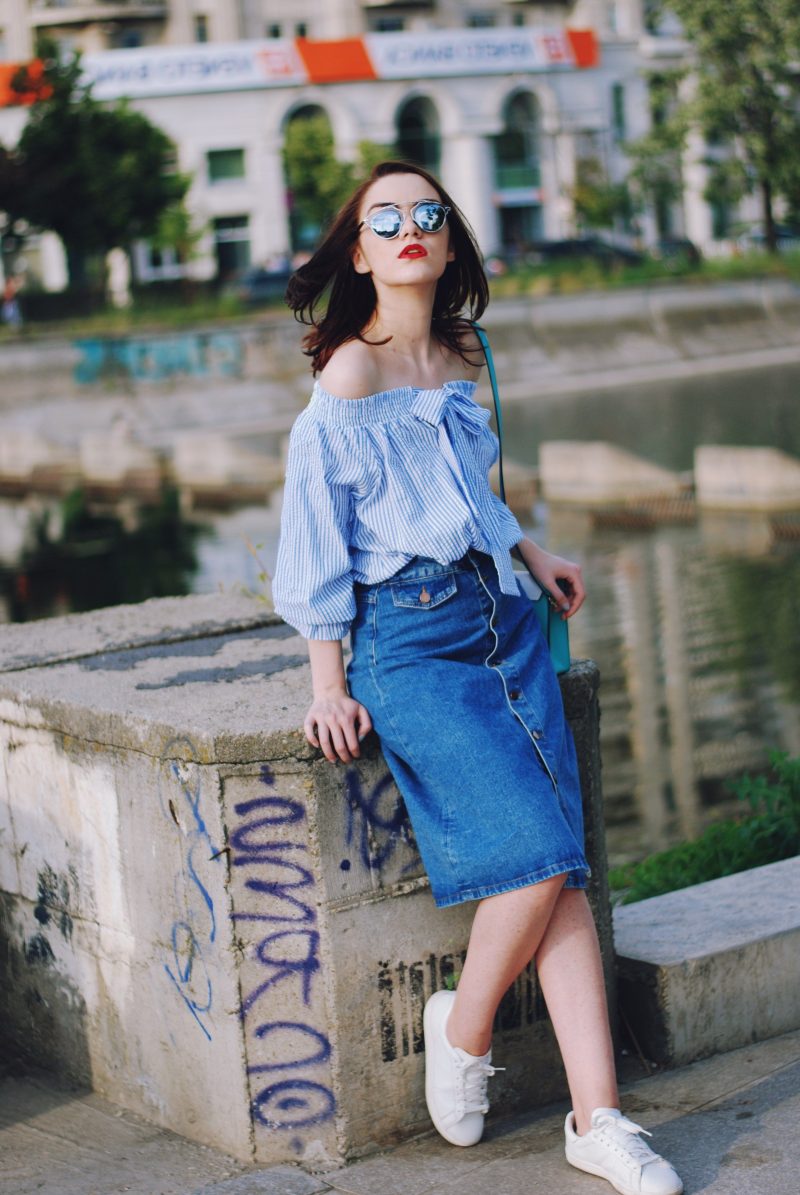 Buy Similar Here
Trust me, you gonna look terrific in such super chic combo. I love those buttons on denim fabric, they add an extra dimension to the whole look.
Button-Front Suede Skirt
For those of you who want to look boho or hippie-inspired, then my personal advice is to try on a suede button-down skirt. If you want to find out more, then I recommend to check out my post on best suede skirts looks to copy now. It's a perfect bottom piece for work as well as for hangouts. The suede fabric will make you look more elegant and deep.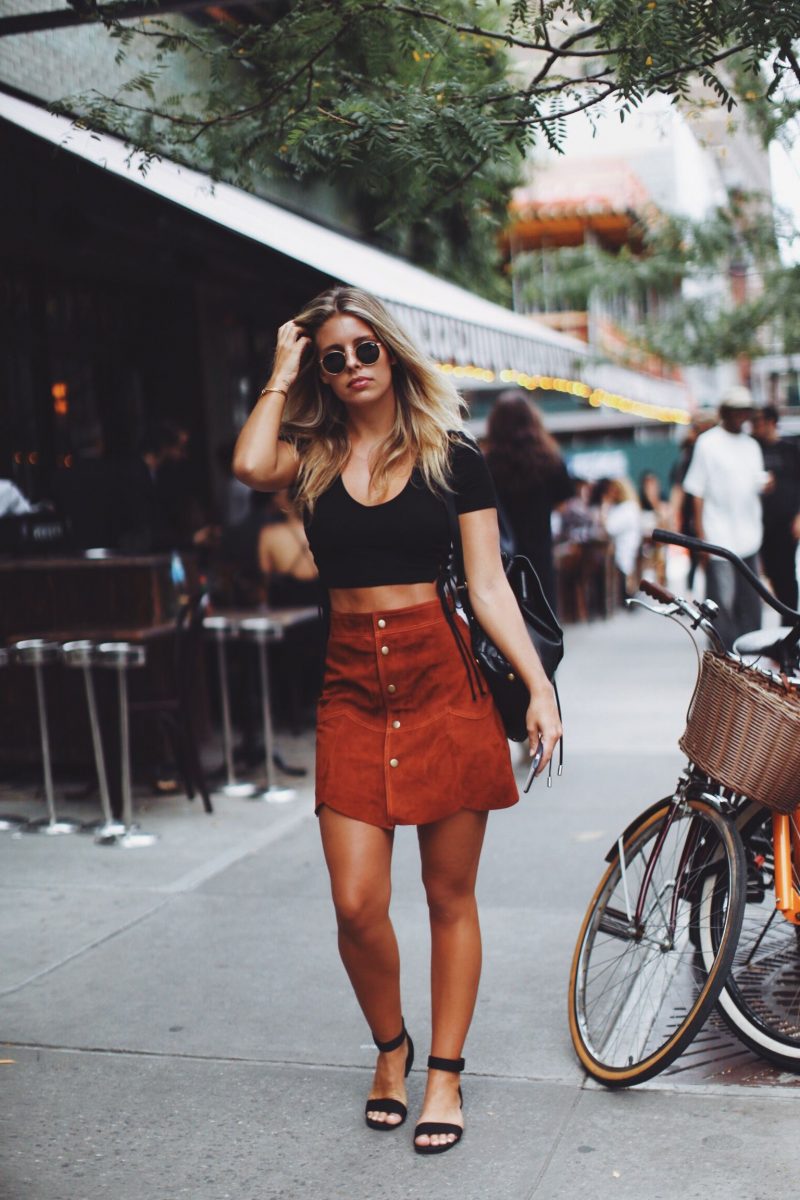 Buy Similar Here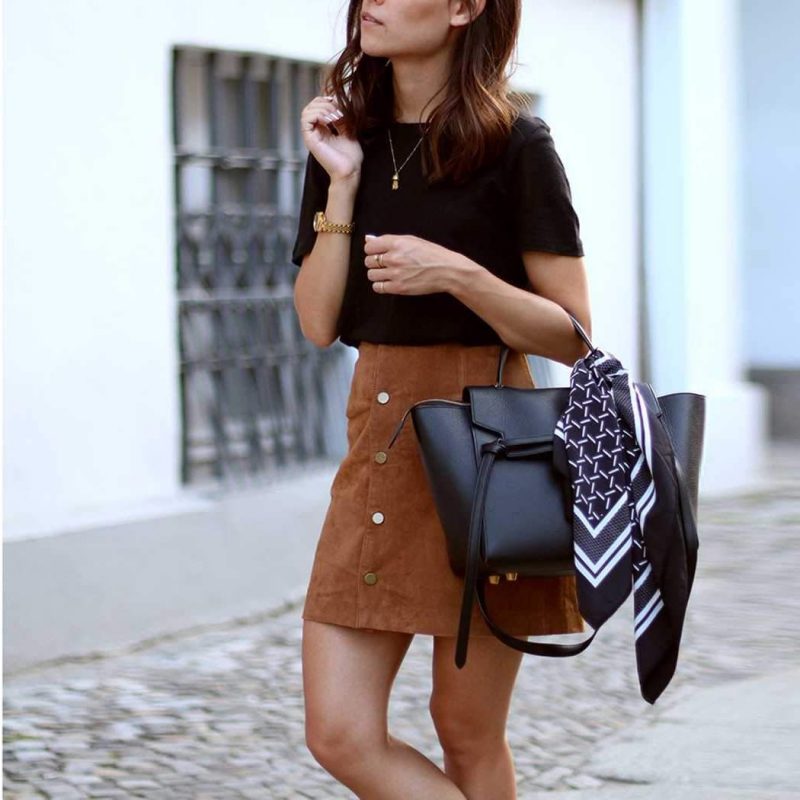 Buy Similar Here
Buy Similar Here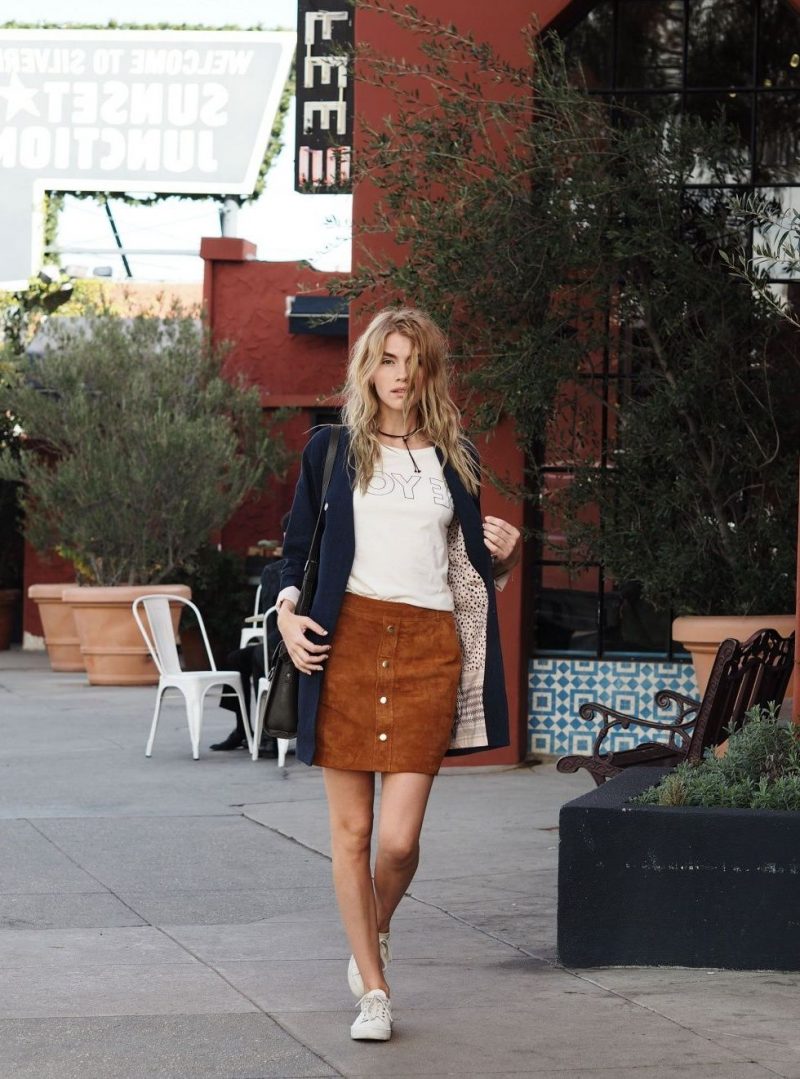 Buy Similar Here
The texture of suede and the button front design work awesome together. I am going to show you some really nice suede skirt outfit ideas.
Button-Front Midi Skirt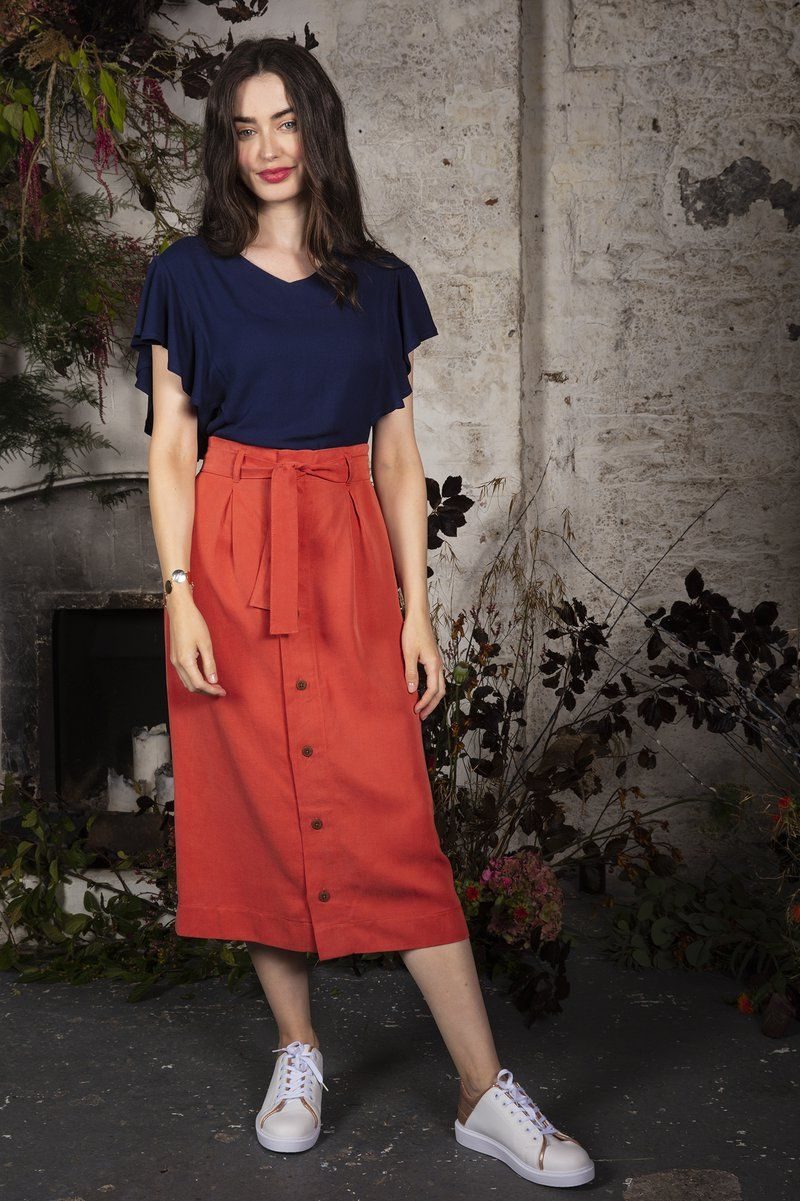 Buy Similar Here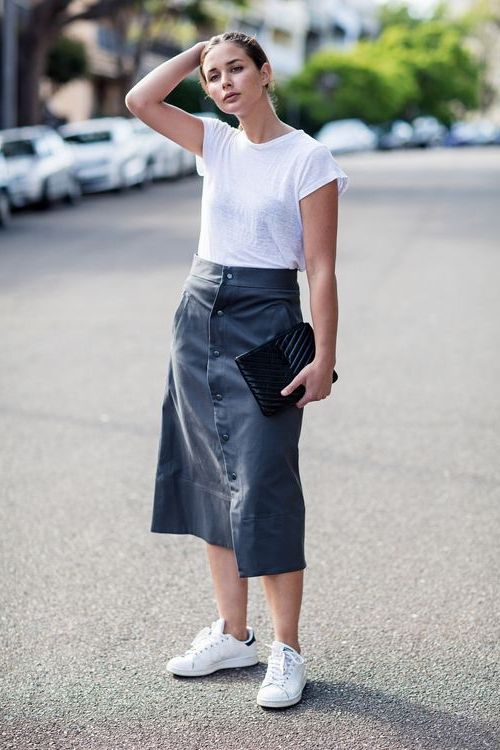 Buy Similar Here
Before we speak about possible combos you can create with this skirt, it's very important to know how long should a midi skirt be. The perfect length is the one where the skirt hits mid-shin, where the leg begins to thin out. Next thing is the design: there are flowy styles, as well as fitted ones.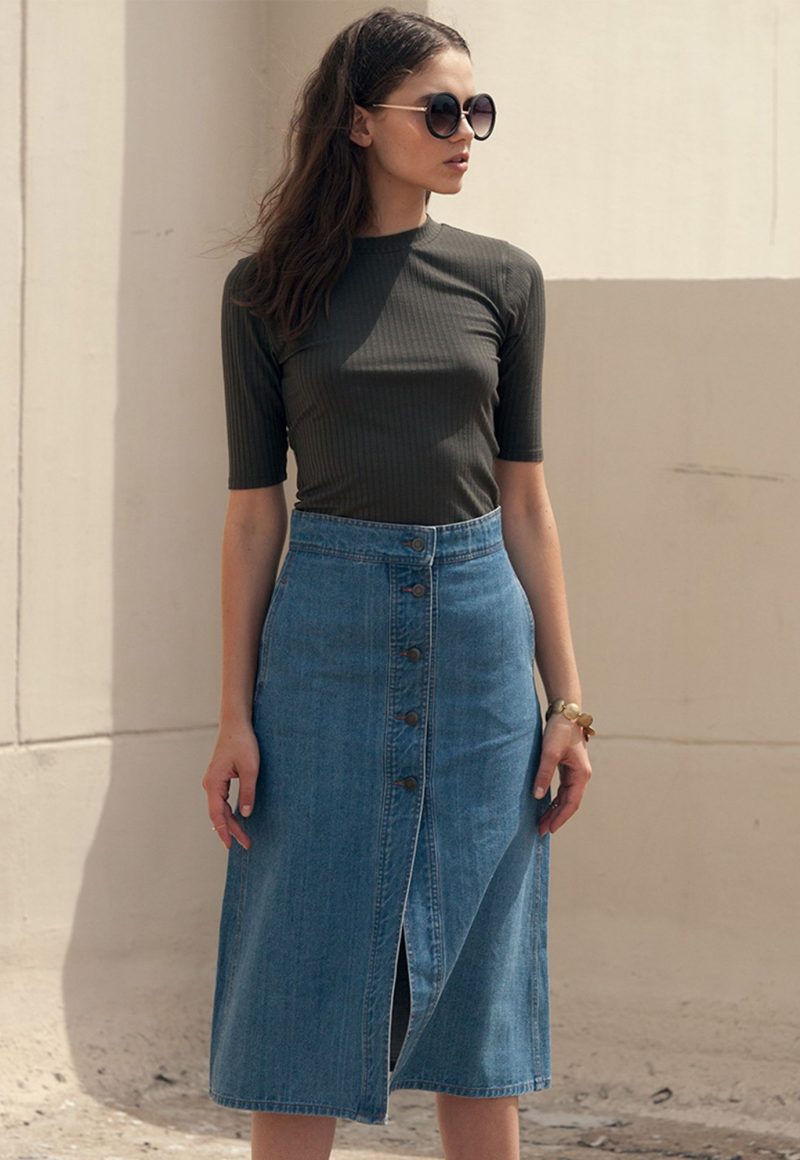 Buy Similar Here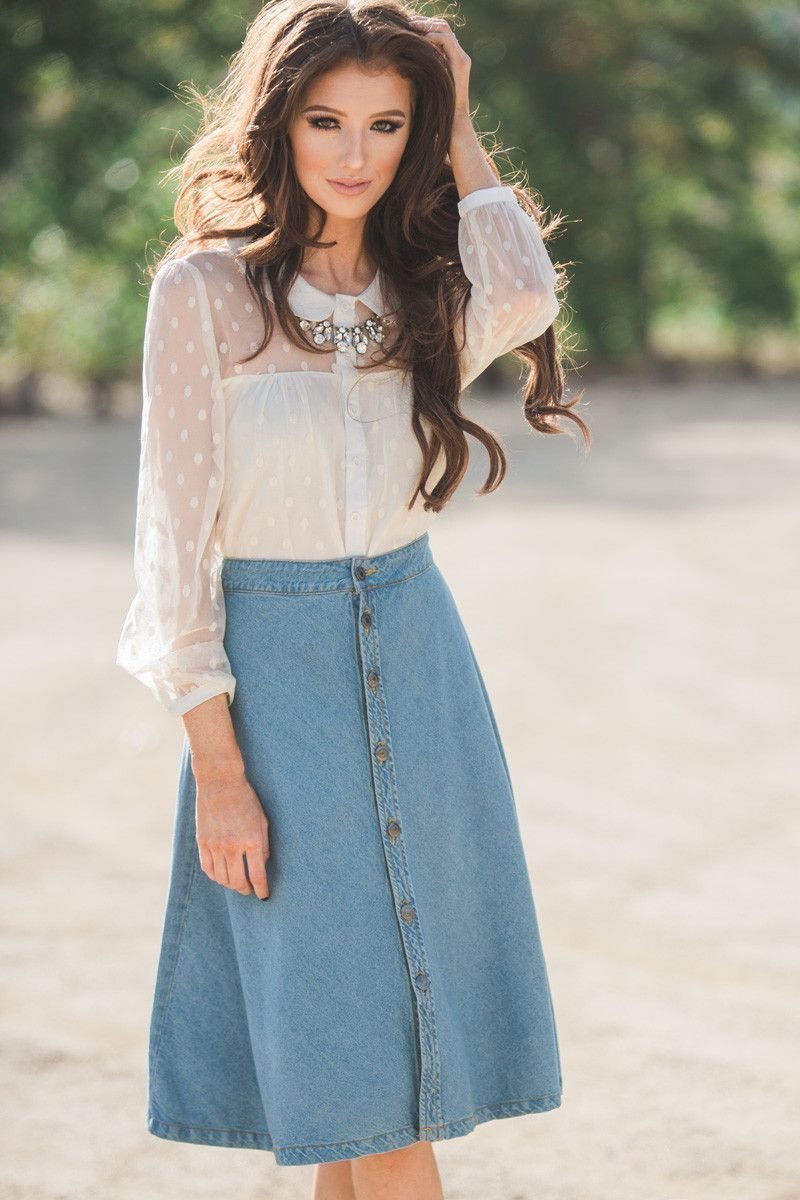 Buy Similar Here
I recommend to stick with a slightly flared option, it is easy to wear and style. Front button midi skirts are must try this season. This type of skirt works all year long. If you are looking for a way to upgrade your look, then you better start from pairing a button-front midi skirt with shirts or sweaters that end around the waist.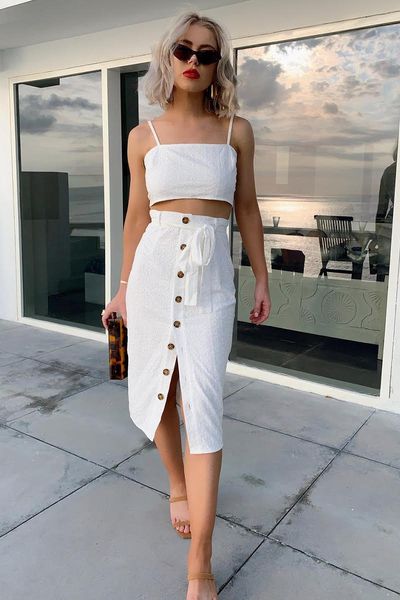 Buy Similar Here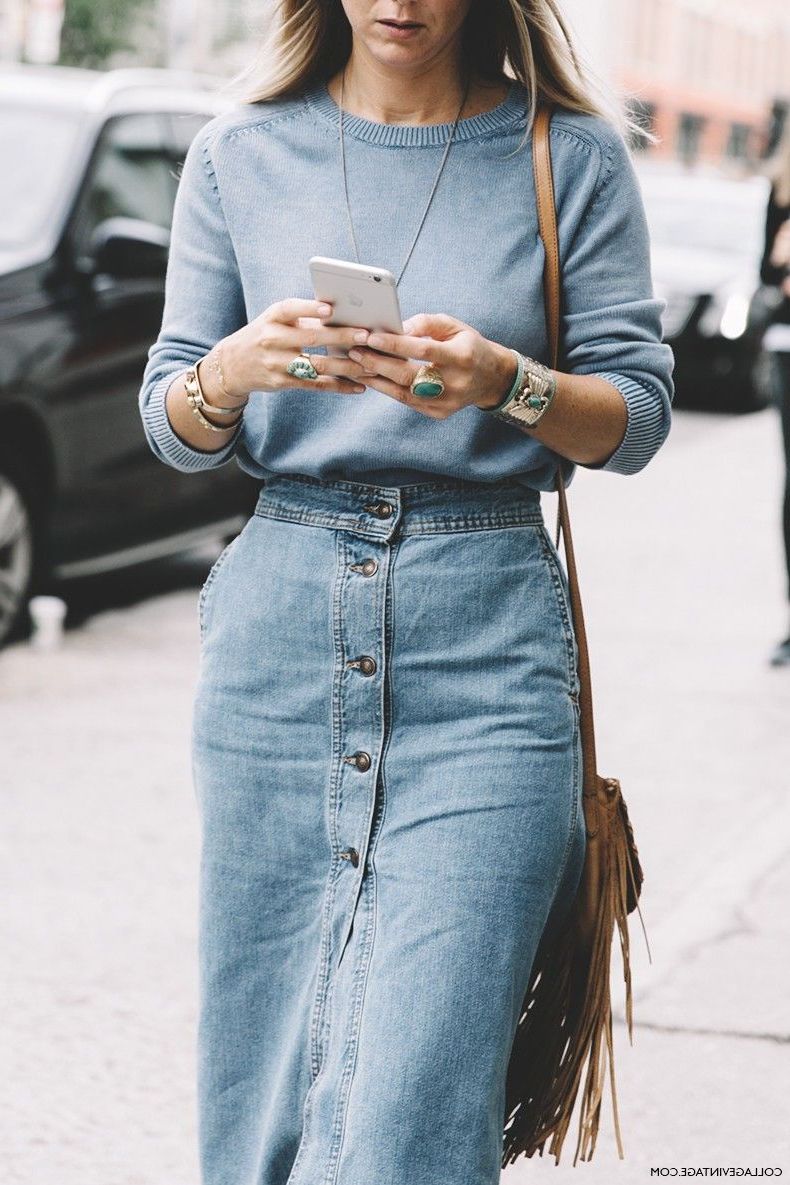 Buy Similar Here
For work choose a fitted top, for casual parties you better go for a flowy blouse that can be easily tucked inside of your skirt. Midis look awesome with flat sandals, strappy sandals, kitten heels with pointed-toes, block heel sandals and knee-high boots.
How To Wear Button Front Maxi Skirt
We see a major comeback of front buttoned maxi skirts. These bottom-pieces are incredibly comfortable and can work with almost anything. No matter if you are a petite girl, a curvy lady or a skinny, you can still make this skirt look awesome one you.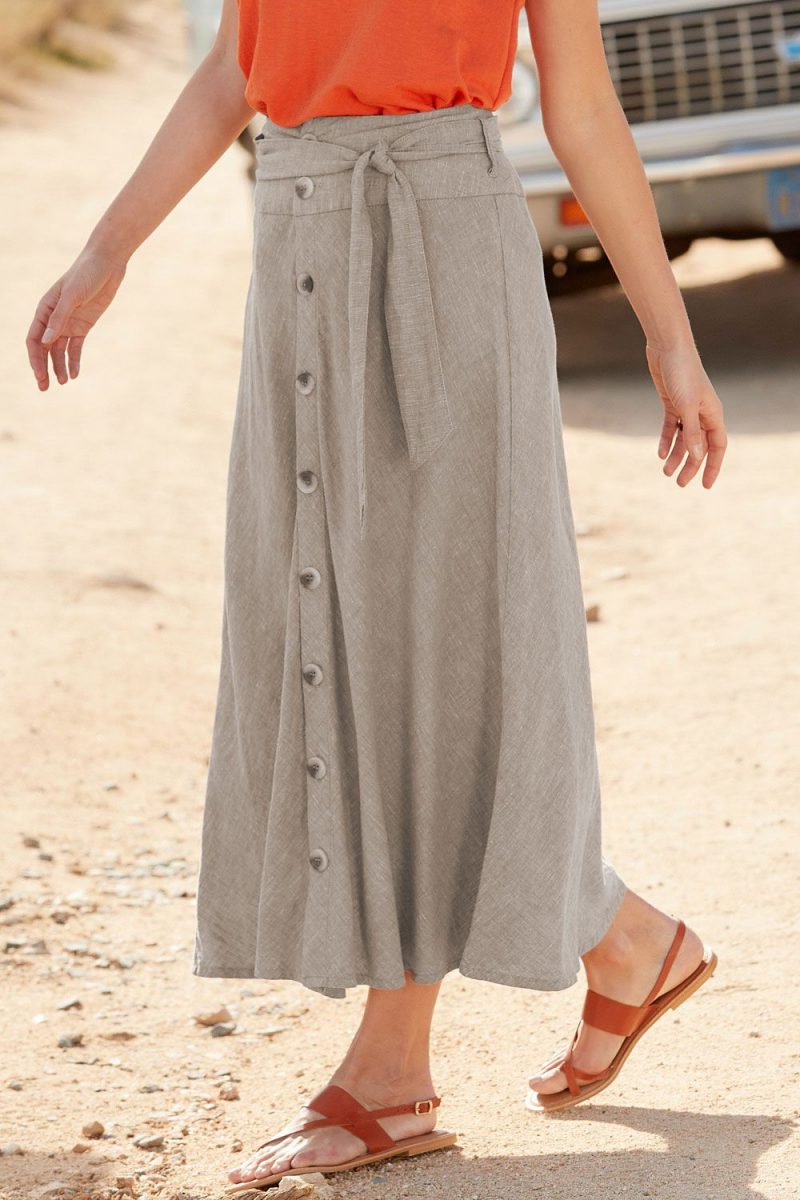 Buy Similar Here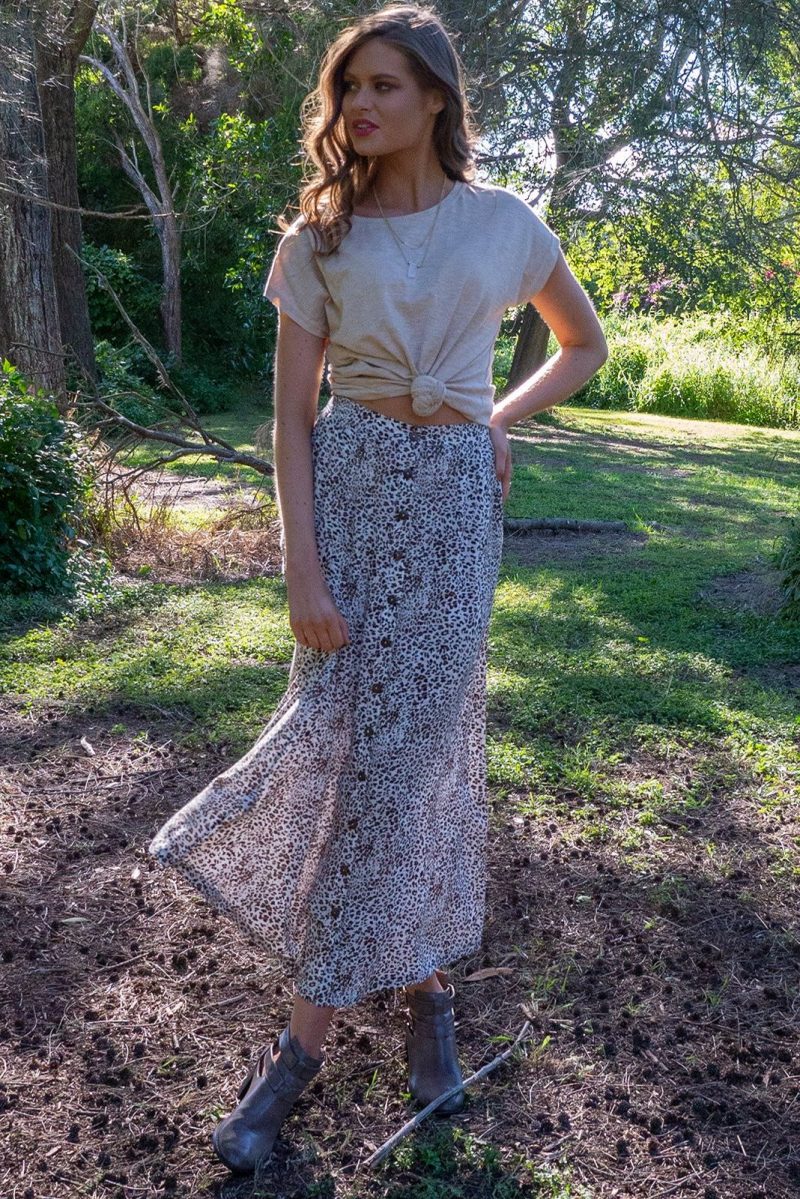 Buy Similar Here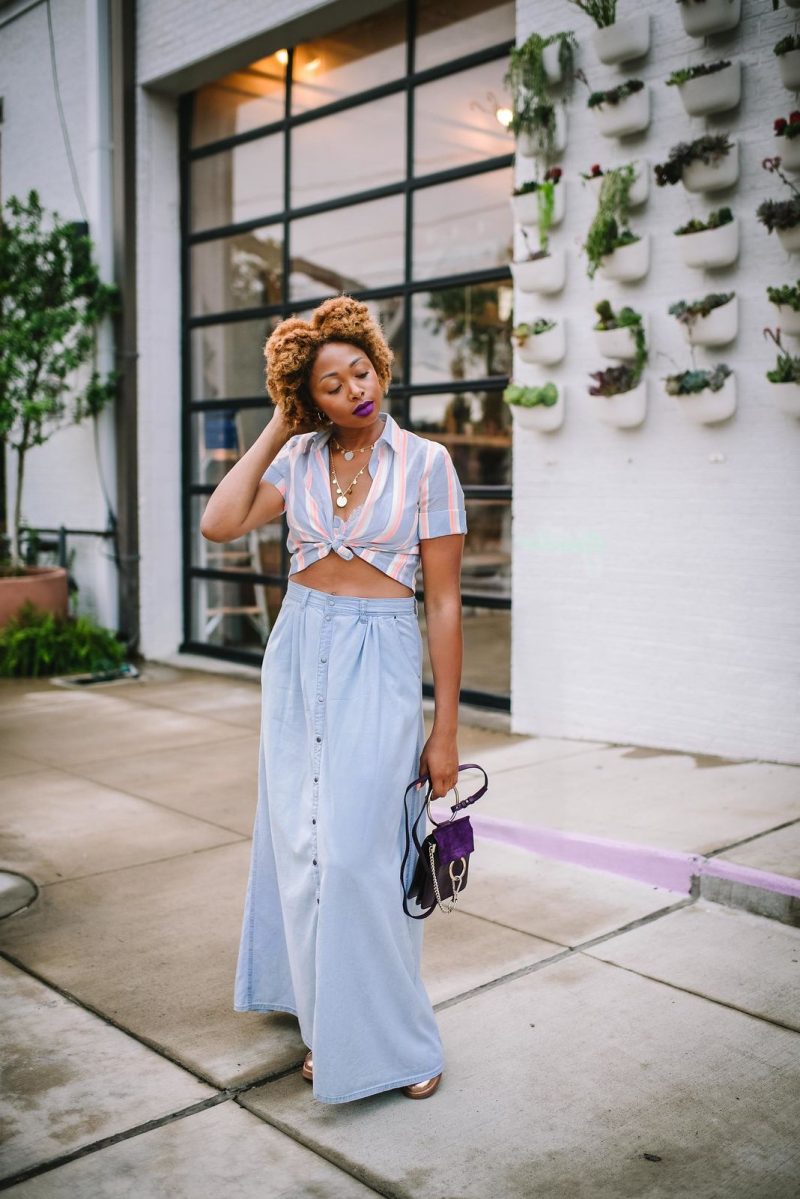 Buy Similar Here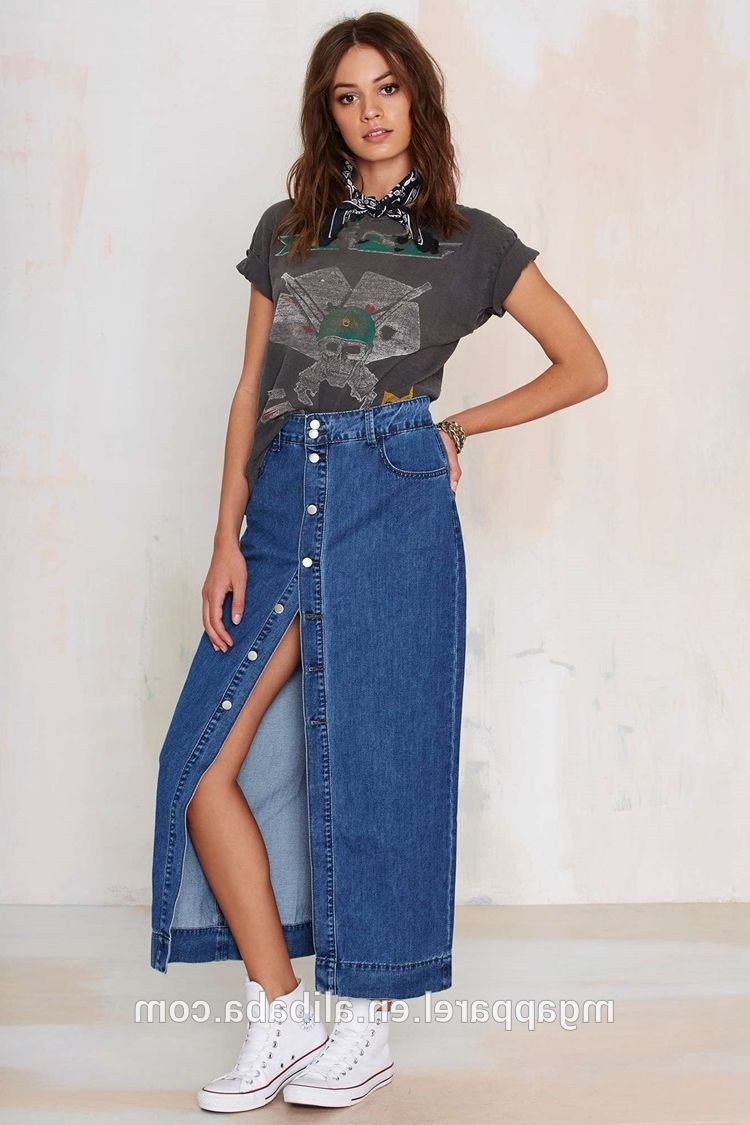 Buy Similar Here
Sure, everything depends on the fabric of your skirt, but it does look great with leather jackets, denim outerwear, with flowy blouses and floppy hats. I have some great street style images to give you some great inspiration. Don't forget to tell me your thoughts in the comments below.