This time I want to talk about outfit ideas you might try on on your next dog walking day. Yes, we are here to talk about what to wear while walking the dog. Why do I love walking with my dog? First of all, it's makes be active and lets me get some fresh air and secondly it allows you to wear anything you like, starting from casual and head-to-toe activewear clothes to glamour evening style clothes.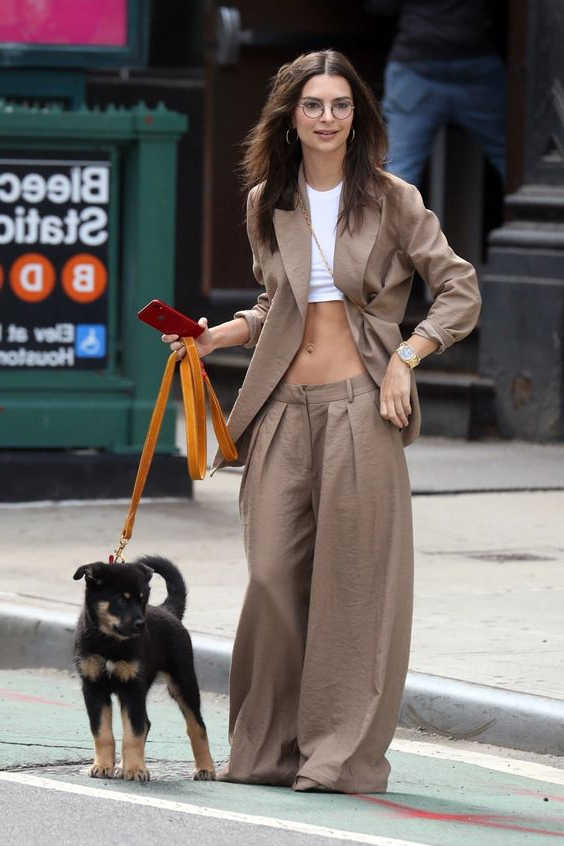 Buy Similar Here
Emily Ratajkowski is wearing an oversized pantsuit in cream beige color with a slouchy blazer and wide pants, she completed her outfit with rounded eyeglasses and a white crop top.
Yes, dog-walking outfits can be both fashionable and comfortable, so you better take a close up look through these ideas. Read on to find the best dog-walking outfits that are stylish and easy to wear in real life.
Continue reading Dog Walking Outfit Ideas For Women My Favorite 25 Looks