Yes, I am here to talk about backpacks! This functional bag is back in fashion and you better know ways how to style it with your everyday clothes in order to look trendy and ladylike. There is no other bag that your shoulders will thank you.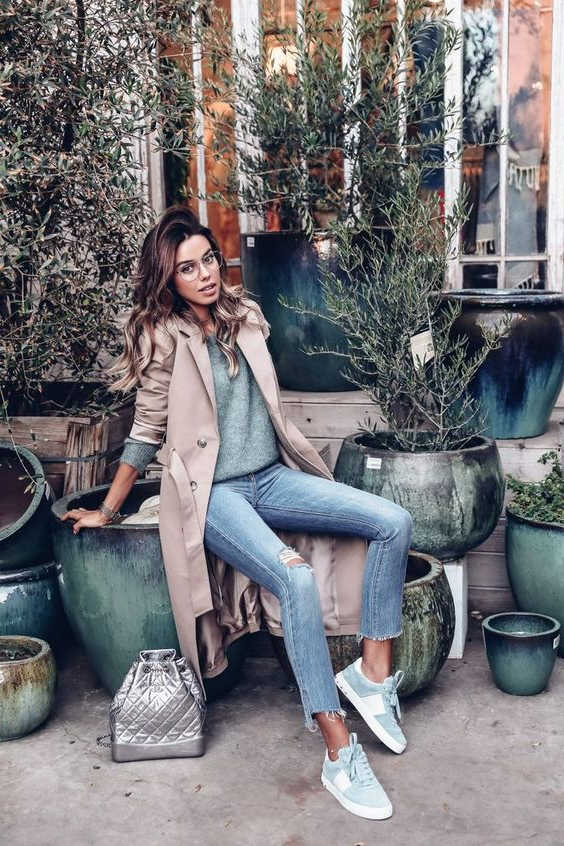 Buy Similar Here
We see a perfect urban style look for easy runs in the city. A beige trench coat is styled with a grey sweater, slim jeans and pastel blue sneakers. Update this combo with a quilted silver metallic backpack.
This is not just another school girl uniform detail, now it's officially grown-up woman must-have accessory. Why? The backpack is an ideal choice for those who always carry much stuff across town. Ahead are shown my best picks for every fashionista, no matter if you are a glamour chic, grunge lady or a businesswoman. Forget about totes and handbags and go for a functional and easy to carry bag.
Continue reading My Favorite 24 Ways To Wear Backpacks For Ladies