What I love and what I hate about mom jeans. First of all, let's start with the things that I like about mom jeans. They are easy to wear, indeed they are extremely comfortable.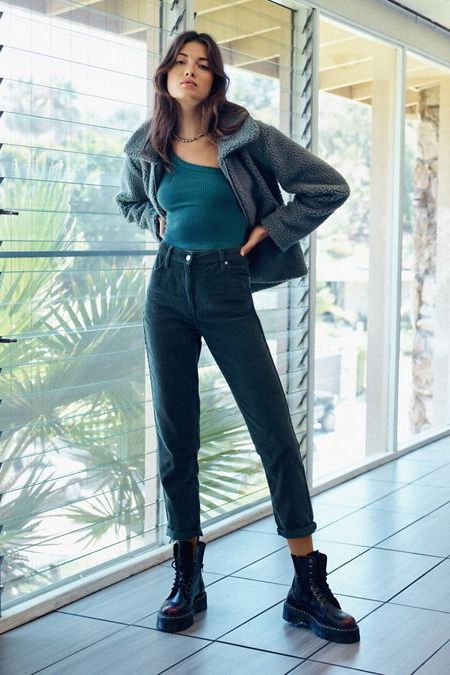 Buy Similar Here
Here we see a teddy bear jacket in dusted green color styled with a one strap bodysuit in dark turquoise teamed with cuffed mom jeans and black leather Doc Martins.
They look French chic, I mean thanks to the relaxed appearance, they are big favorites in France. I see lots of Parisian women wearing mom jeans. They have a unique look that is quite opposite to skinny jeans.
That's it, now let's get to the points why I hate these denim bottoms. They look baggy, it's hard to find the appropriate top, so that I create the right balance, they hide my beautiful hips, they look mannish. You see, the great pluses are the same great minuses. In this article, I will try my best to show you ways how to make only pluses by wearing mom jeans.
Continue reading 25 Ideas How To Wear Mom Jeans Complete Style Guide