Sometimes we all want to try on something creative and eye-catching. I am not talking about anything sexy or sultry. I am talking about capes! In today's post, we are going to see awesome capes that will make you look awesome on the streets of big cities.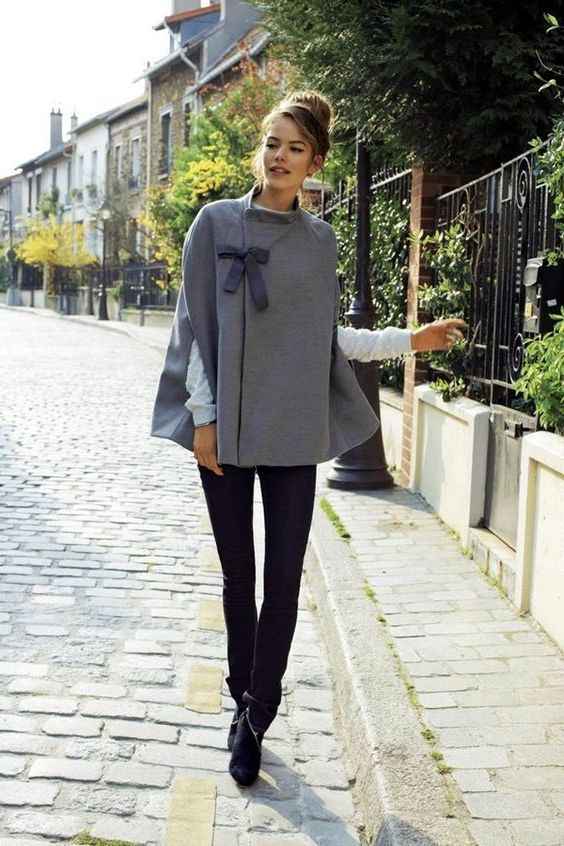 Buy Similar Here
We see a wonderful cape in grey styled with indigo slim jeans and light blue blouse.
The following compilation comes with fifteen stylish outfits worn with beautiful separates. This year is full of capes. They come in different shapes, colors and prints. This outerwear garment has to be cozy and elegant. Be sure to invest in a cape that comes wit ha stylish look. If you already own the one and you keep on wondering how to wear it this winter, then be sure to check this collection of the best street style ways how to make your cape look awesome on you.