This time let's talk about work style dresses. If you want to dress for success then you should know dresses that can be used during working hours. No matter if you have a business meeting, either have some work to do at the office, you definitely need an appropriate dress that is versatile enough for wearing at work and parties. You need the right attitude to work with the right attire, darling. I mean, you have to take it easy and be relaxed. Just keep in mind one very important detail: you don't need to show-off yourself. Your dress has to be ladylike. You need the one to be remembered for your business sense, not for your fancy lace embroidery or sassy stilettos. Need inspiration? Scroll down to see my favorites.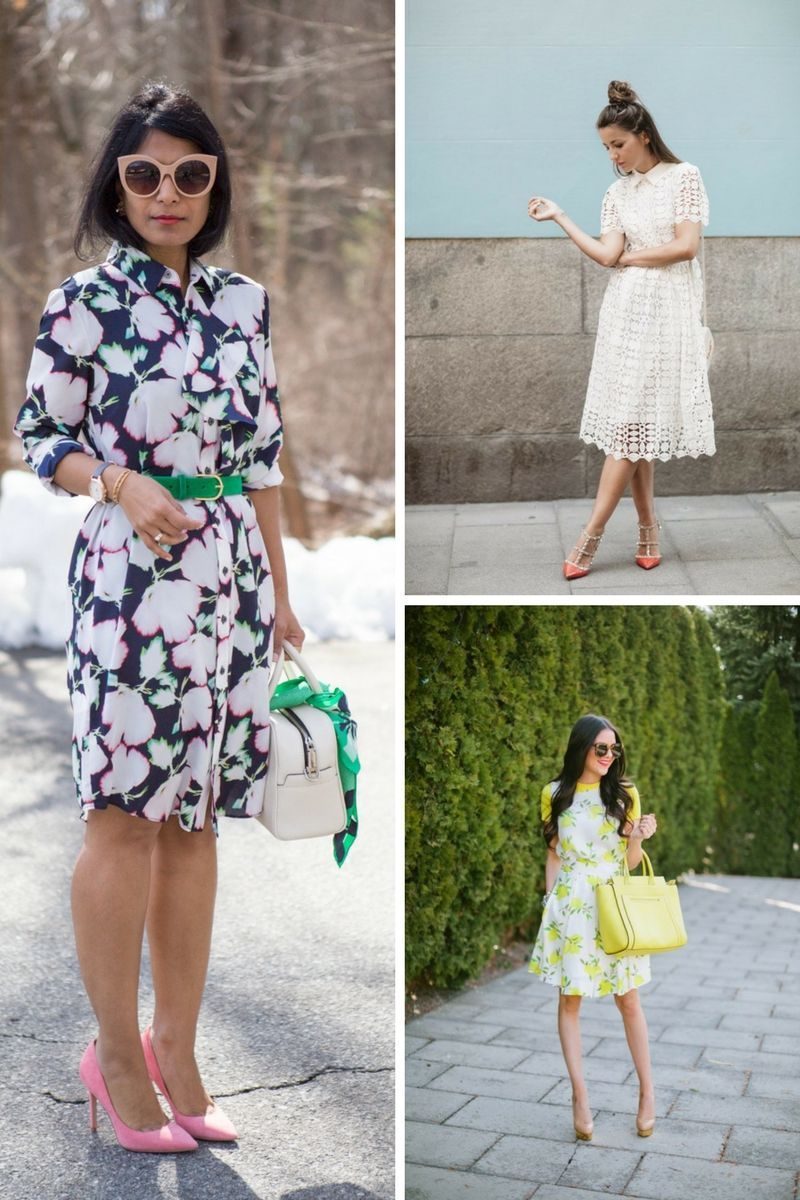 Office Style Dress that hides the tummy
If you want to hide your belly, so no one sees your tummy silhouette, then you need a dress that is structured and has a so-called corset like torso. The one that is made of thick fabric. Indeed, the right color and material are important, but you should also keep attention to the length. You should avoid designs that expose too much thigh when your legs are crossed or uncrossed while sitting. My personal favorite is a shirtdress. The latest designs include amazing prints, bright colors and neutral hues. Make sure the chosen style is belted, it will make your posture better and the whole outfit looks professional. If it gets colder you can always add tailored pants under or style it with a blazer. Go from elegant slim long sleeve designs to billowing balloon shaped dresses, they all gonna make you look elegant and professional.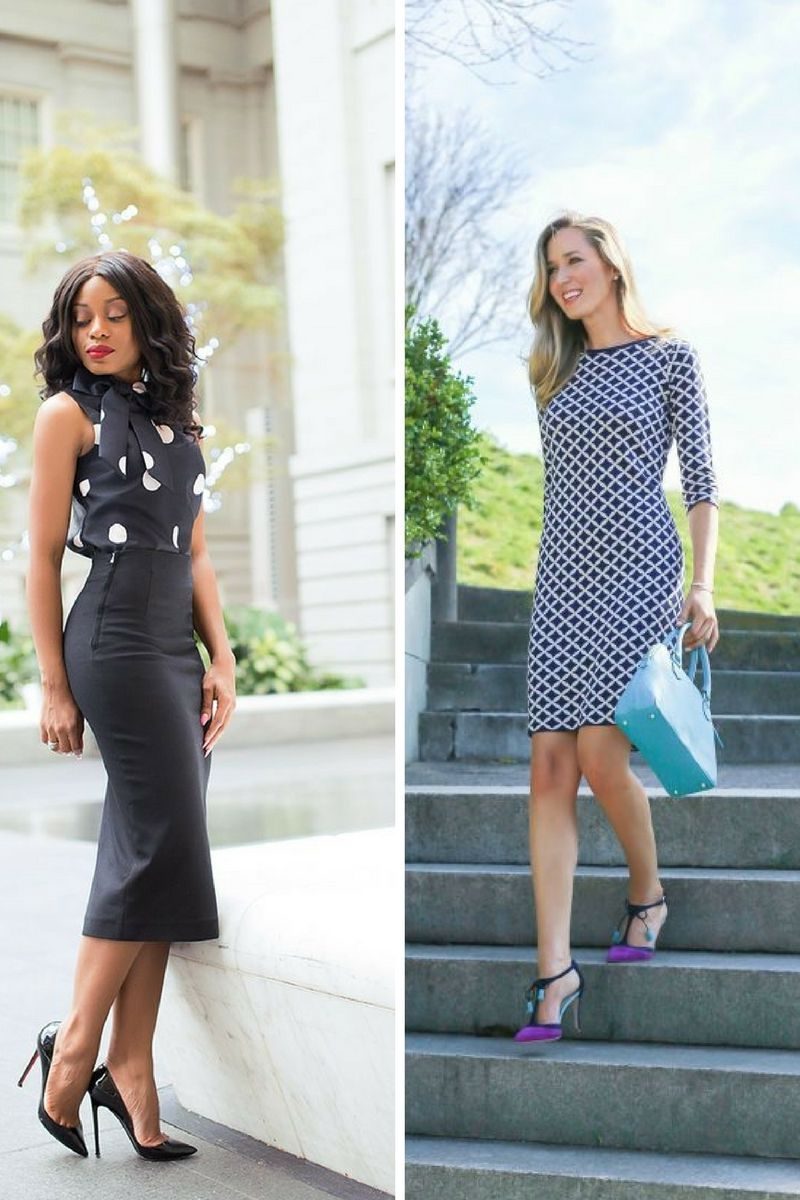 It can be a two-piece dress that features a lovely blouse and a high-waist midi pencil skirt completed with glossy heeled pumps, either a 3/4 sleeve slim-cut pencil frock. Both designs are perfect for working hours.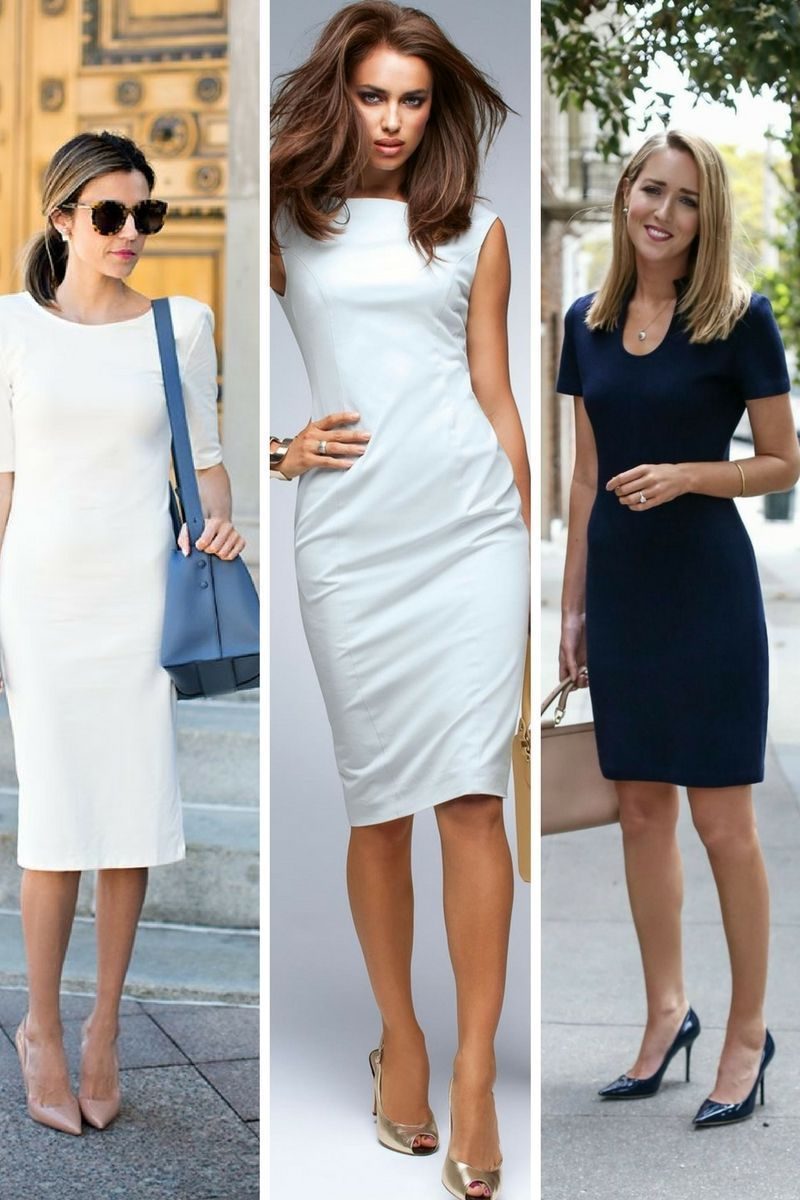 I am in love with dresses that accentuate your silhouette. They appear ladylike and classy. Choose the ones in classic colors, like blue, white and black. Complet them with nude, gold or classic black color heeled pumps.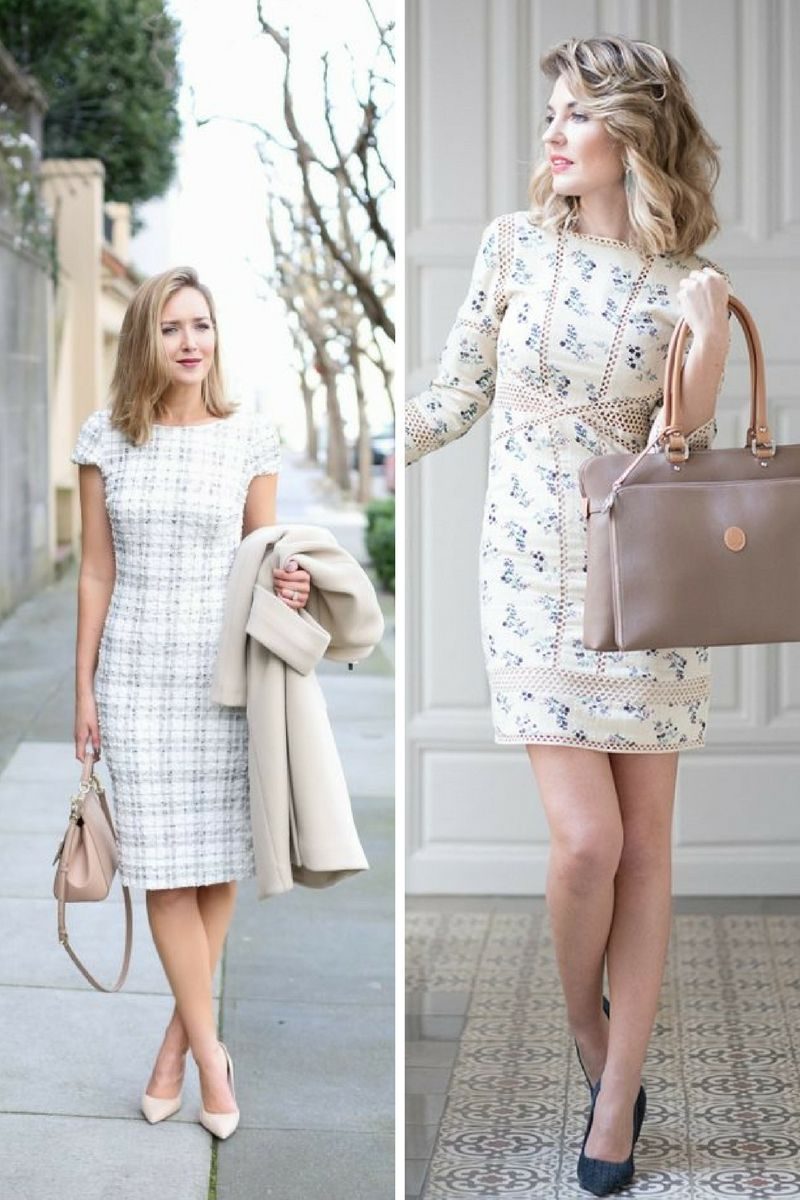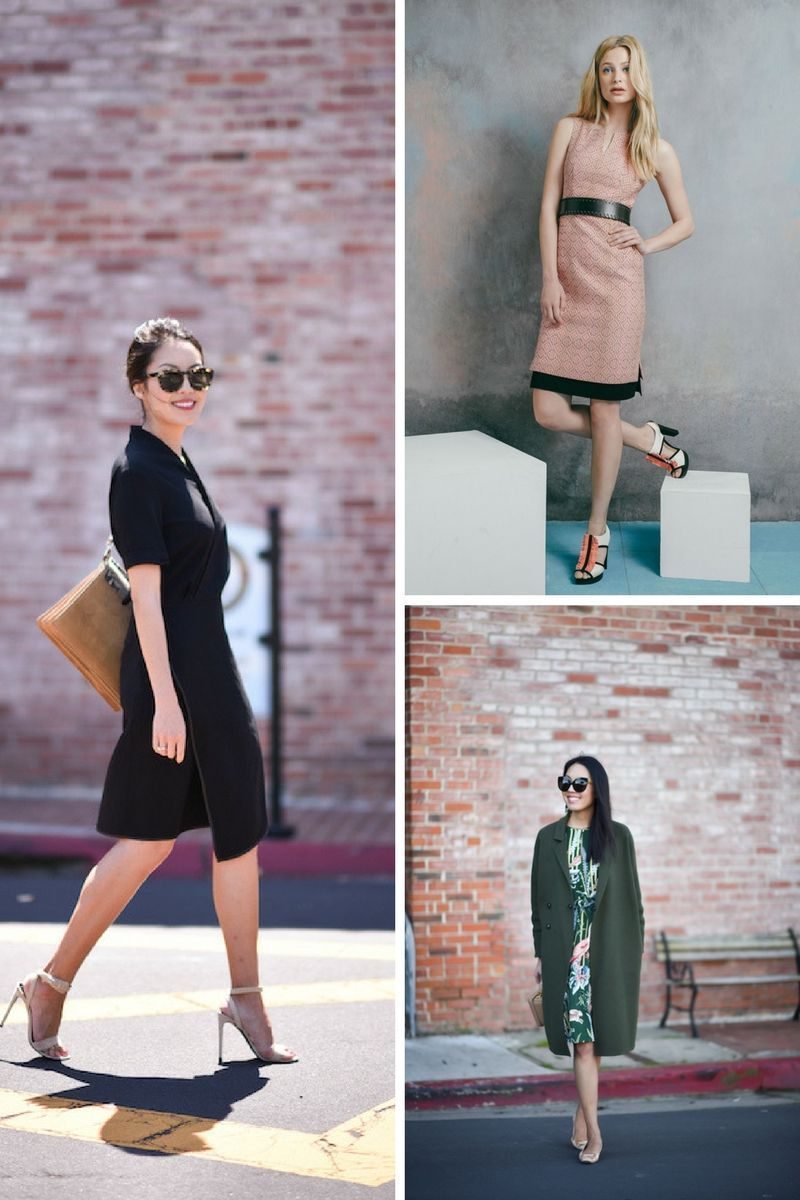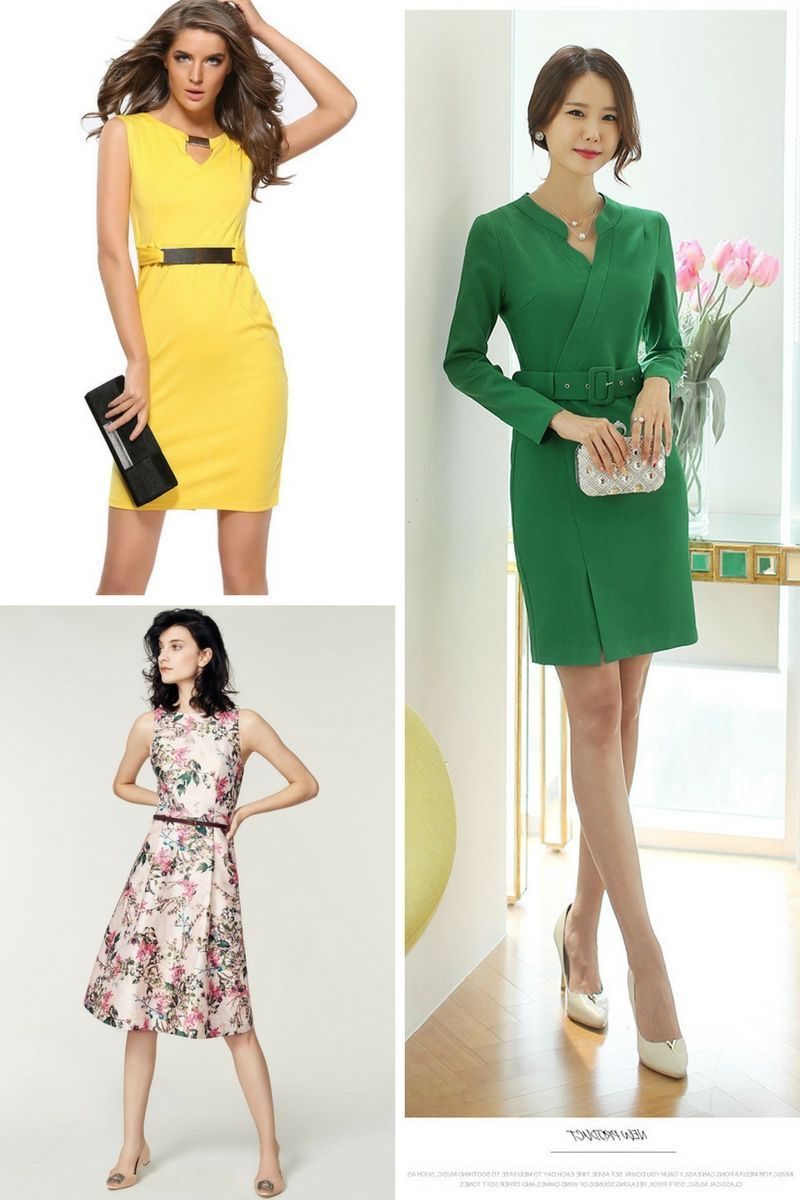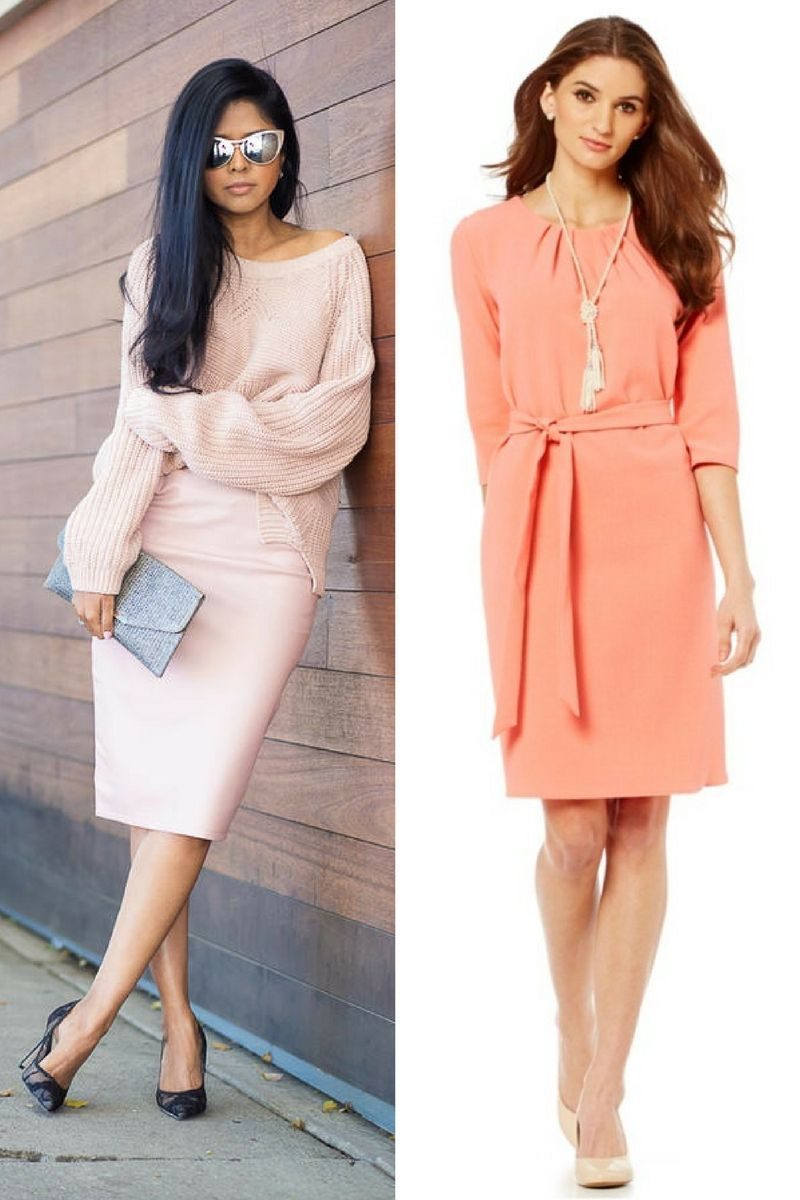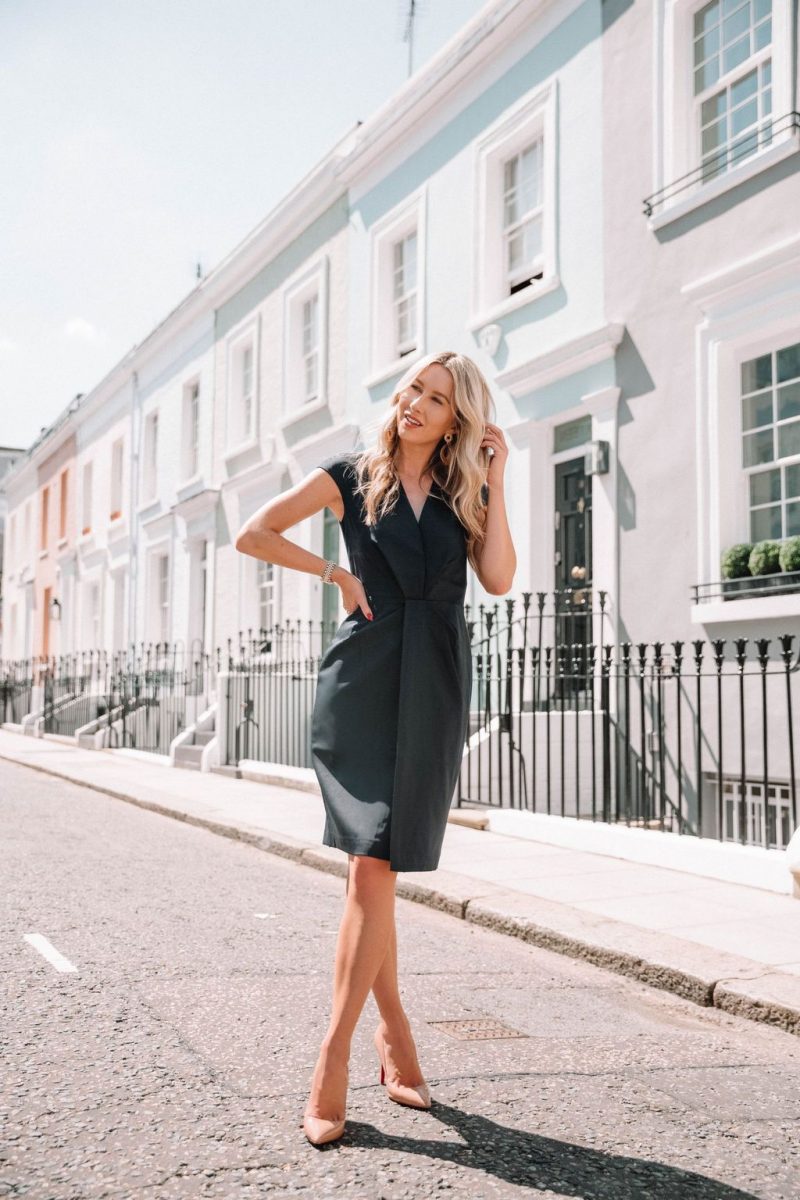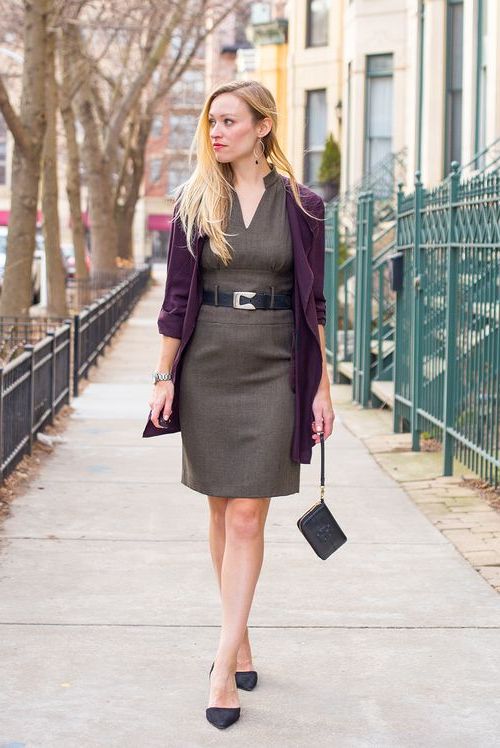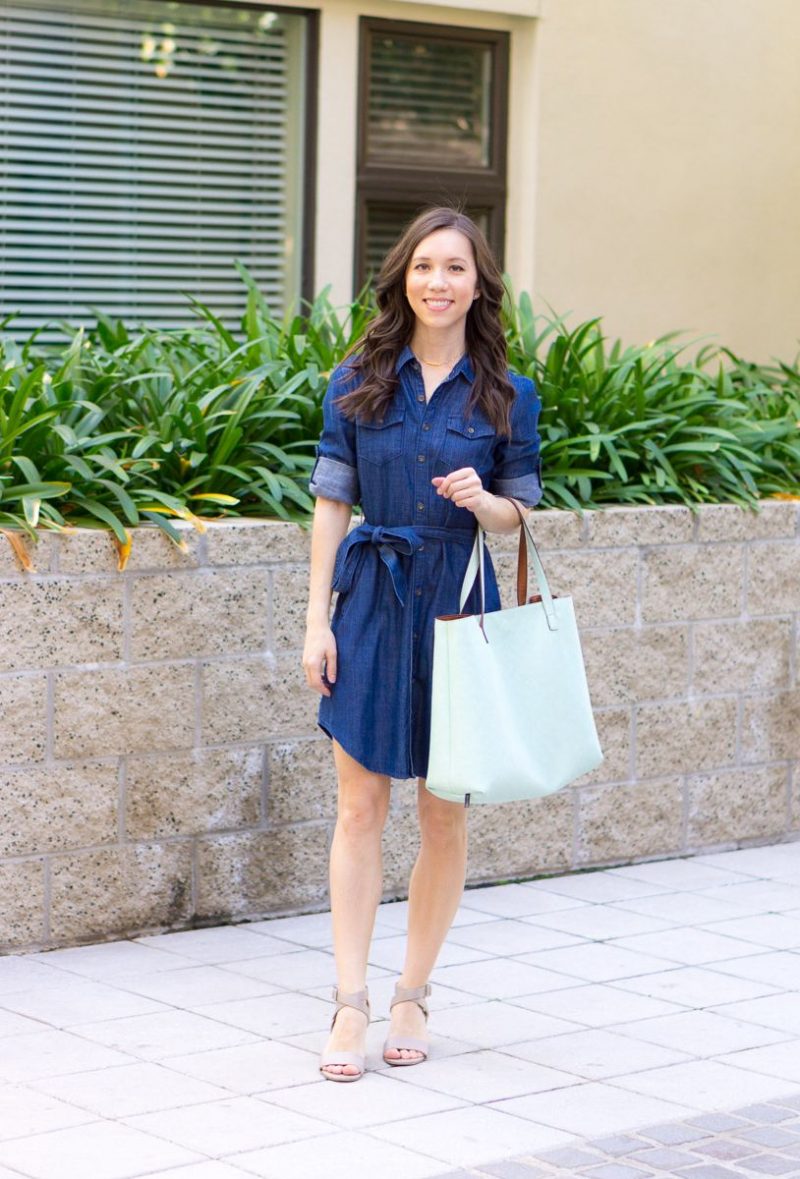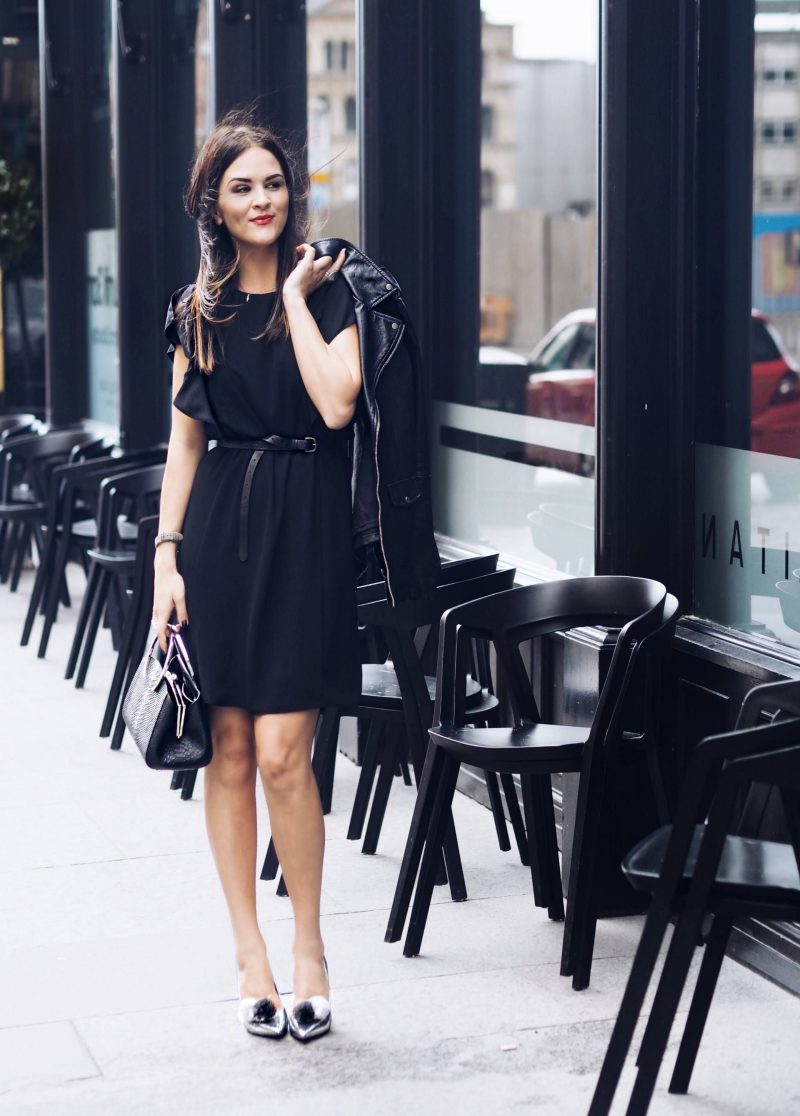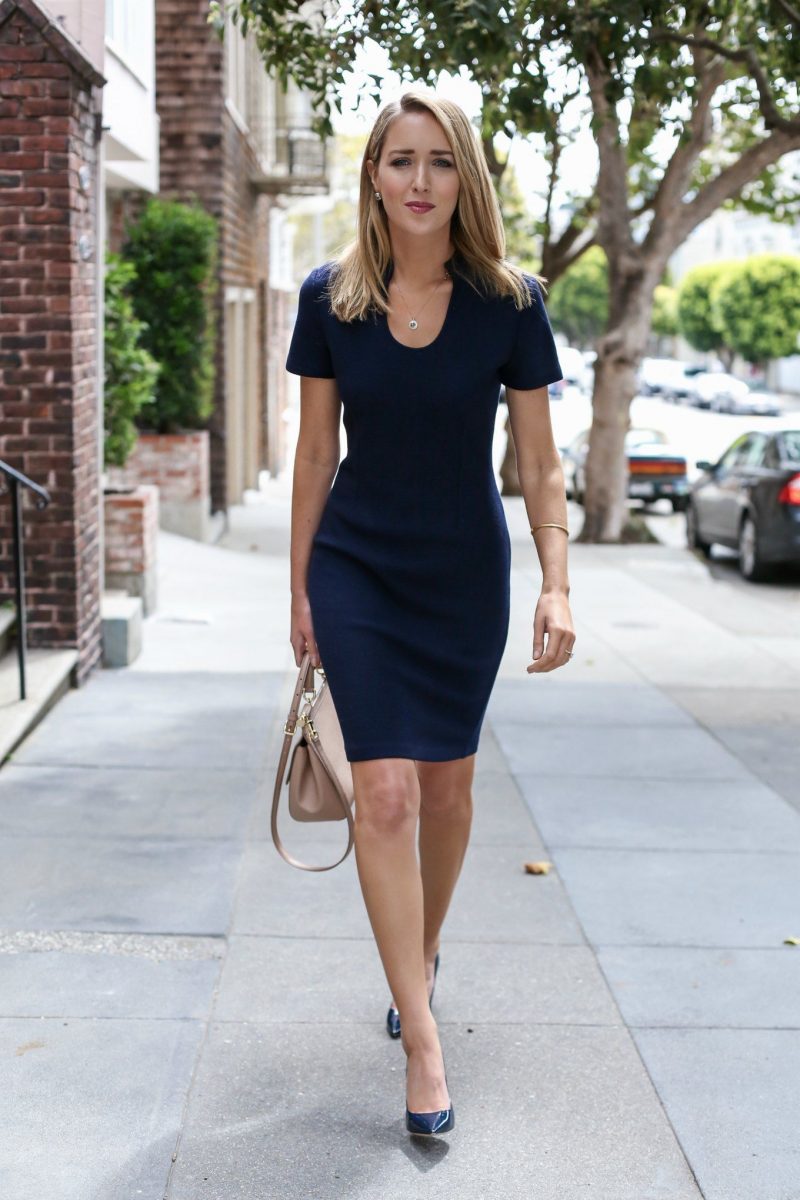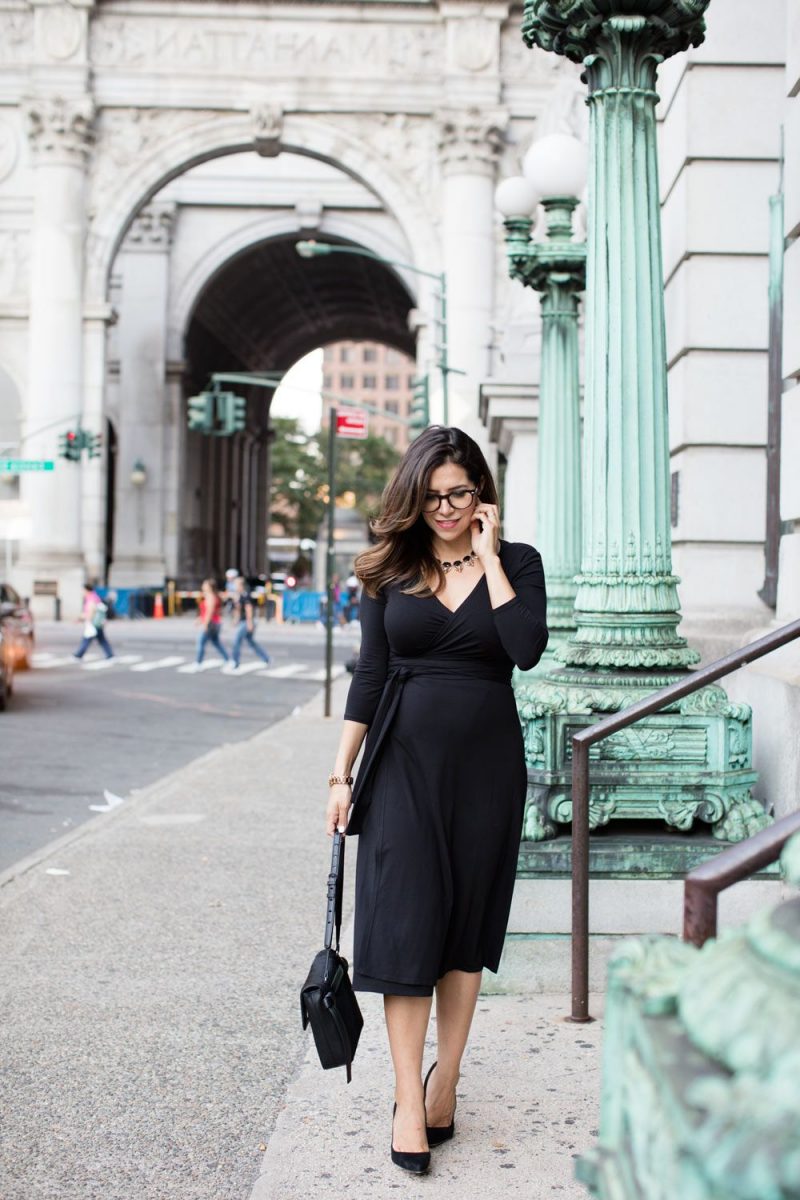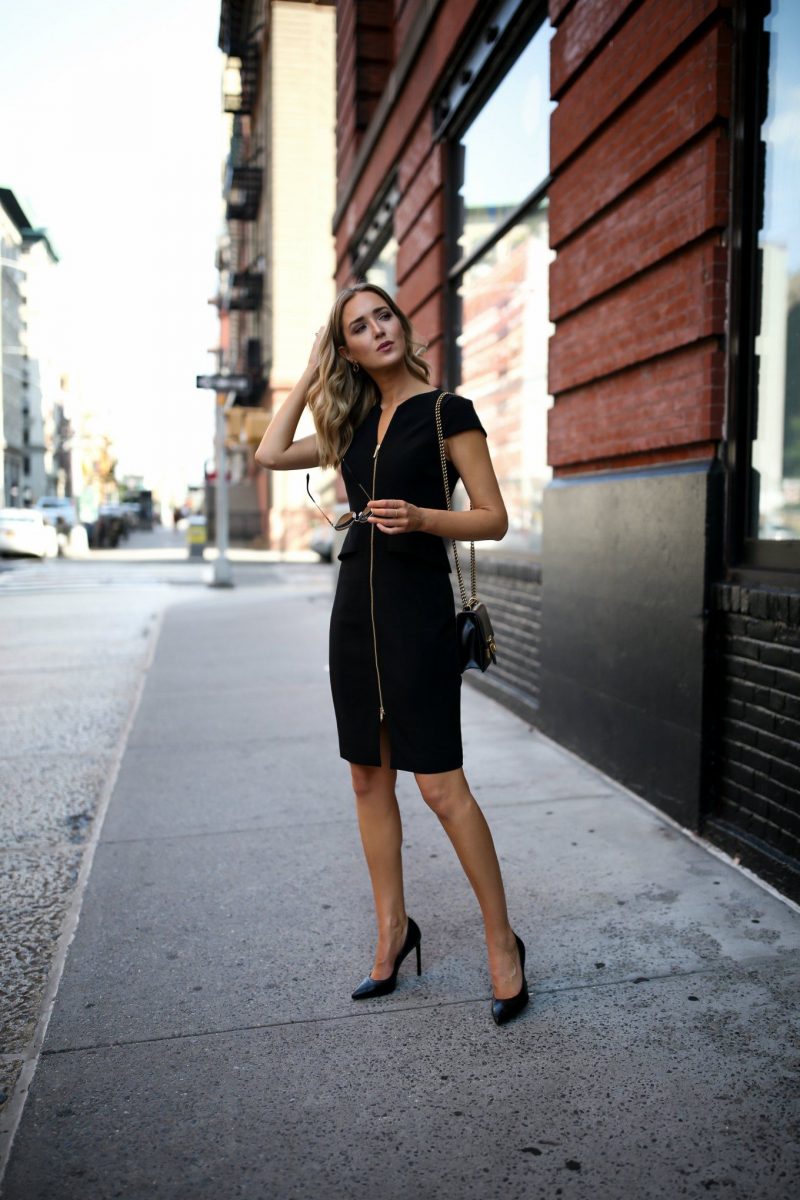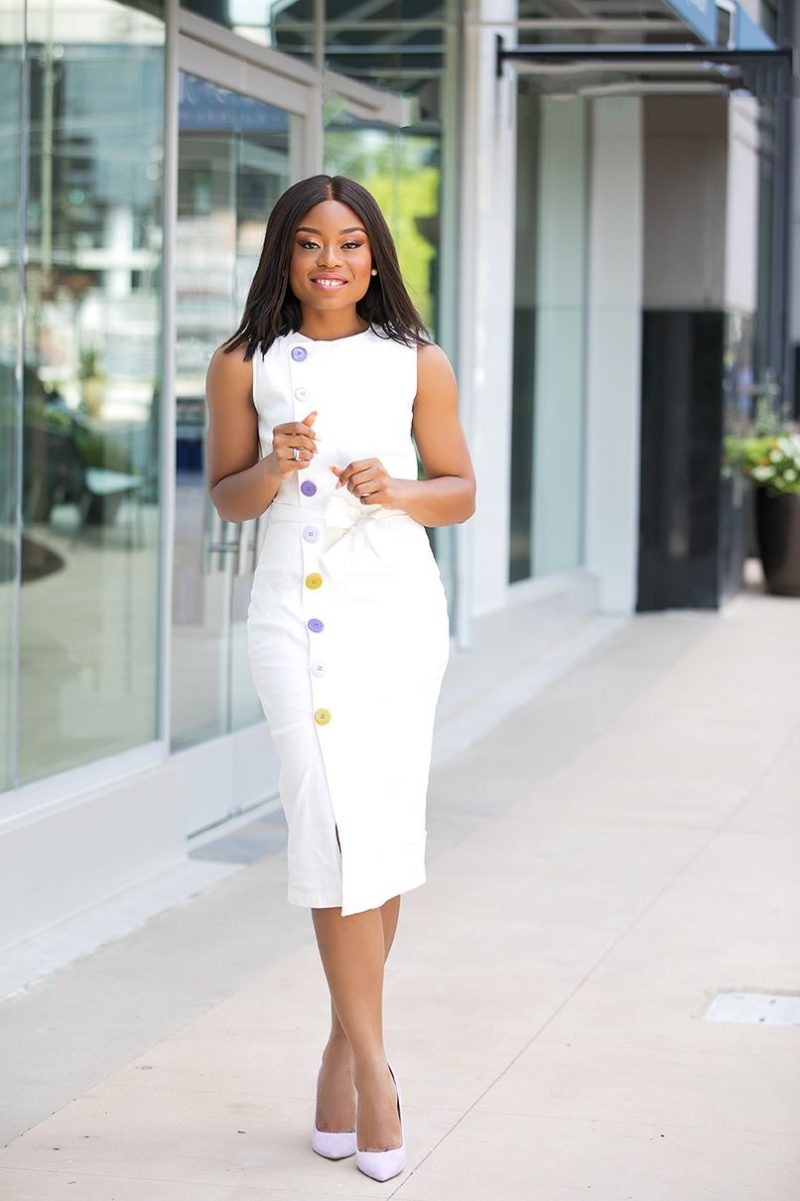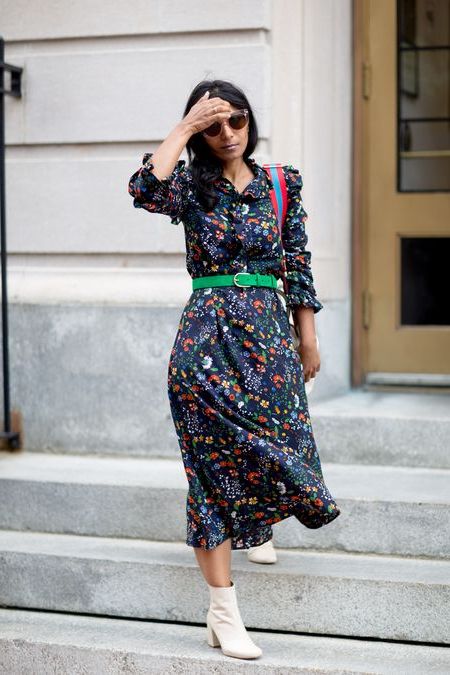 A kind of boho touch is felt in this frock. Love the way it's completed with a green belt and white ankle boots.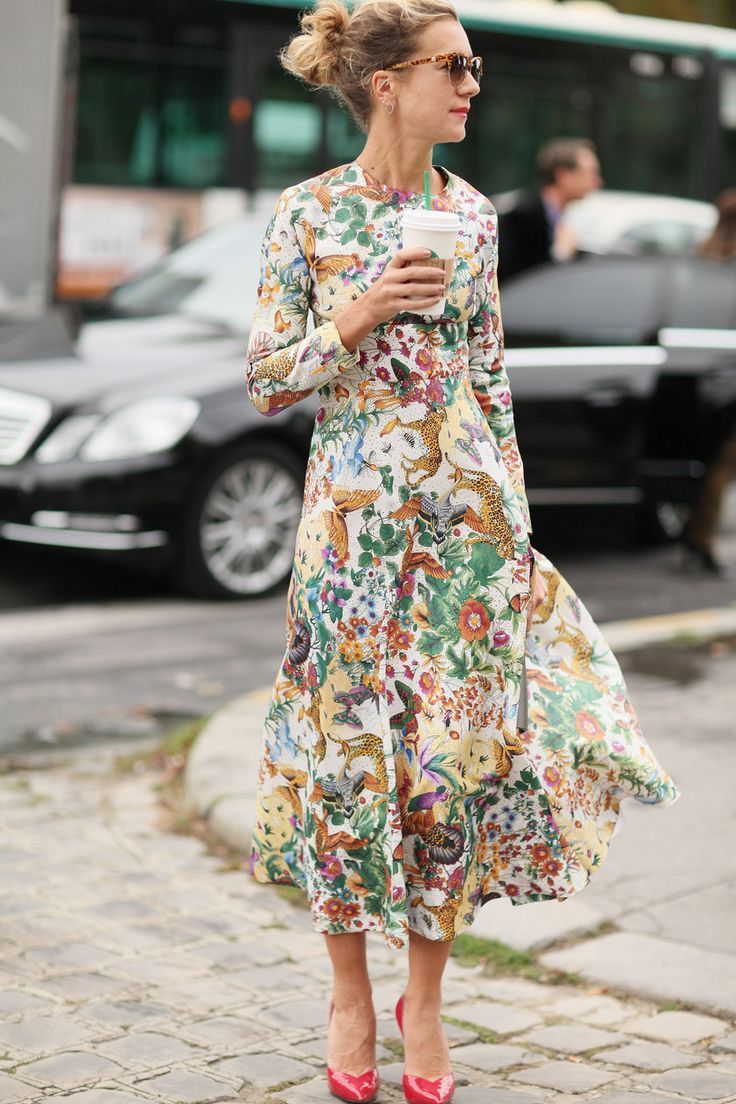 Complete your day o day work with a printed long-sleeve midi dress completed with glossy red heels. A lovely combo for Monday office.